Perhaps you have a hankering for fresh herbs for your homemade food dishes? Unfortunately, you might live where there isn't enough room for a traditional garden. Let that stop you no longer!
To have succulent fresh herbs hanging gently on your walls giving you easy access can be a dream come true, plus it's simple, affordable, and they will look so stylish that you'll be wishing you'd done it before now.
Vertical, wall hung herb gardens don't just look spectacular with your decor; they also have many benefits.
Space saving
Easily accessible
Make an attractive natural decor
Inexpensive
They smell wonderful
Taste better than store-bought
By tapping into your creativity, you could even make a gravity-fed watering system that will use all of the water fed through it keeping your herb garden moist and plentiful. Here are 35 great ideas for creating your vertical wall herb garden.
1. Mounted Mason Jars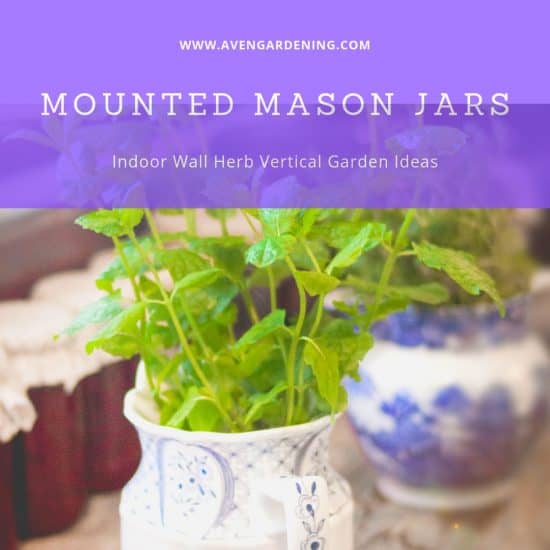 Glass mason jars are the best choice, not plastic ones. Try pairing them with an old piece of old barn wood or pallet wood for a cute little herb garden for the kitchen.
2. Wall Box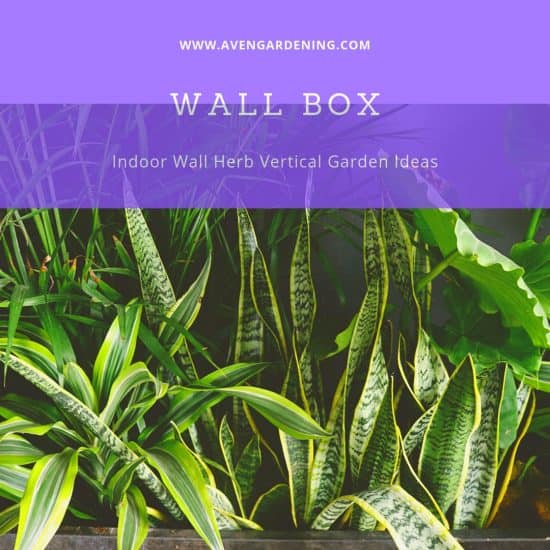 Mount a box on your wall to keep fresh herbs within your grasp.
3. Pocket Shoe Garden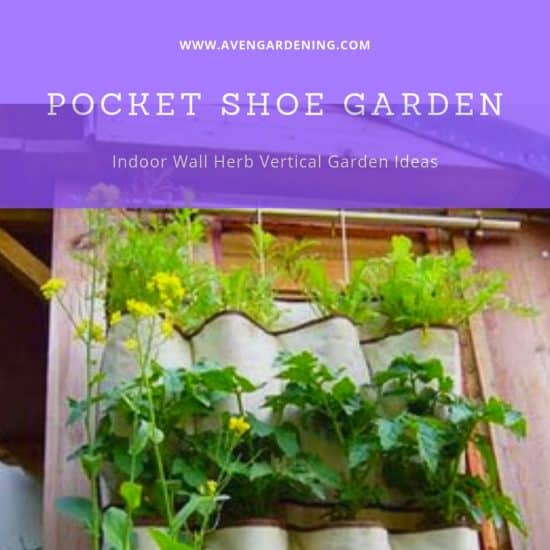 One of those shoe organizers that hang on the back or front of any door. The pockets are perfect for your fresh herb garden. On a side note, your shoes may finally get organized!
4. Herb Wall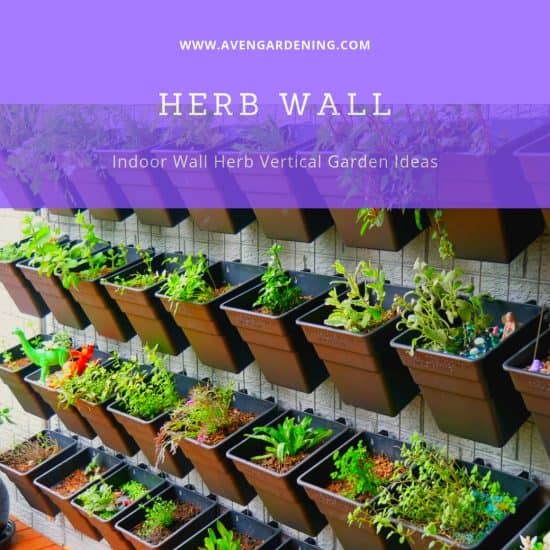 Look around your house, do you see an empty wall? Alternatively, one that is just sitting there dividing rooms? Give it an overhaul by hanging little terra cotta pots on it and planting your fresh herb garden.
5. Curtain Rods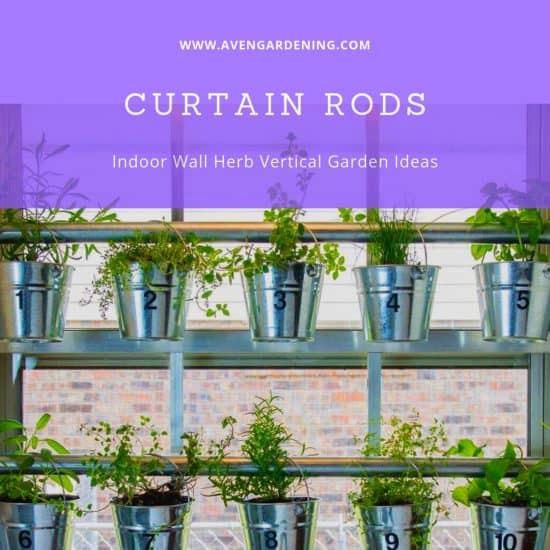 This one already sits in an optimal place for growing, in your kitchen window, providing natural light. Perfection indeed with easy cooking access!
6. Rustic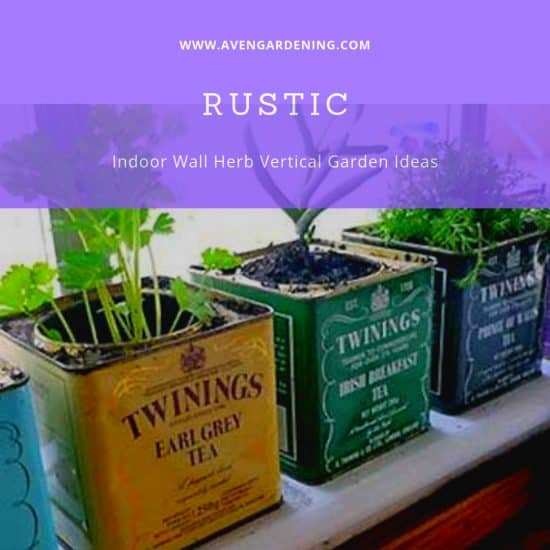 Rustic furniture and decor give you that 'at home' feeling. Wooden pallets make excellent three-tiered planters for your herb garden.
7. Food Cart Hack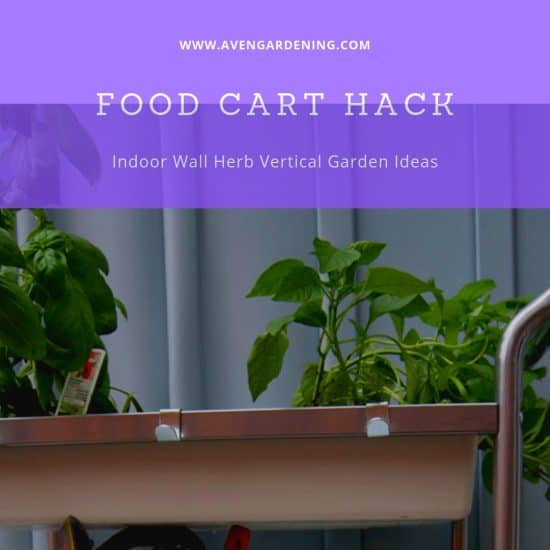 Maybe you have a food cart in your pantry? Roll it out and transform it into your fresh herb garden. Works wonderfully for ladies night because you can have that fresh mint handy so that you and the ladies can imbibe on freshly made mojitos!
8. Recycled Bottles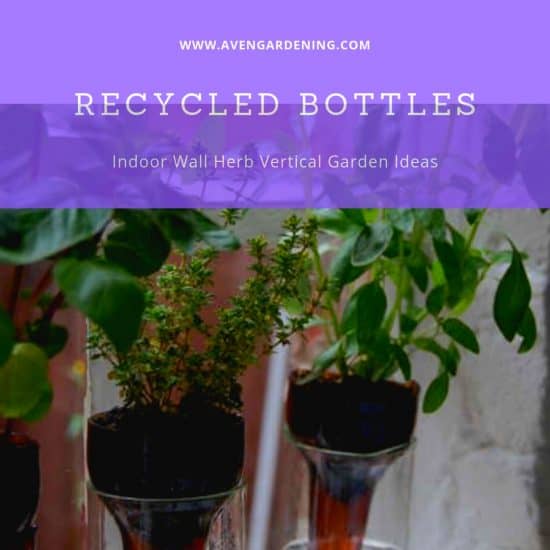 Turn your used plastic bottles into herb gardens. Here you can create a self-watering garden where the first bottles drain into the bottom ones, watering made easy! How's that for functional use?
9. Framed Herb Garden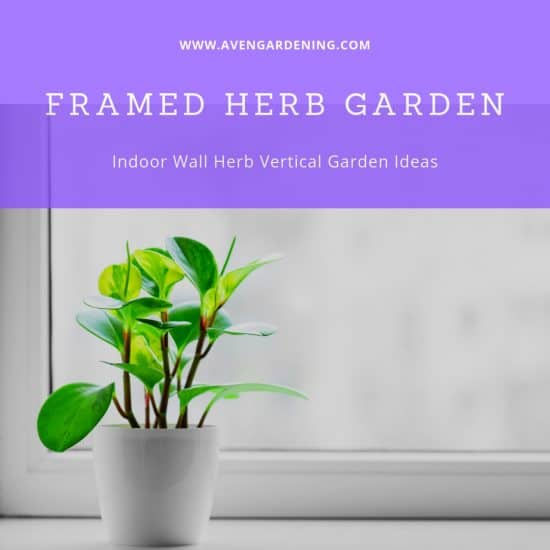 This sleek and modern method can turn an empty frame into a one-of-a-kind masterpiece, no painting needed.
10. Vertical Pallet Garden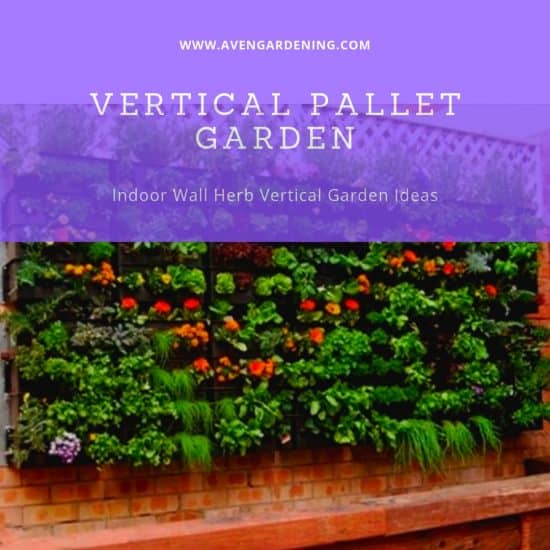 Wooden pallets are used for many things, tables, desks, dressers, and are especially fantastic as vertical herb gardens. Plus, they're easy to work with, and mounting doesn't take much time. Use chalk paint for labeling and decoration.
11.DIY Shelf-Style Hanging Garden Planters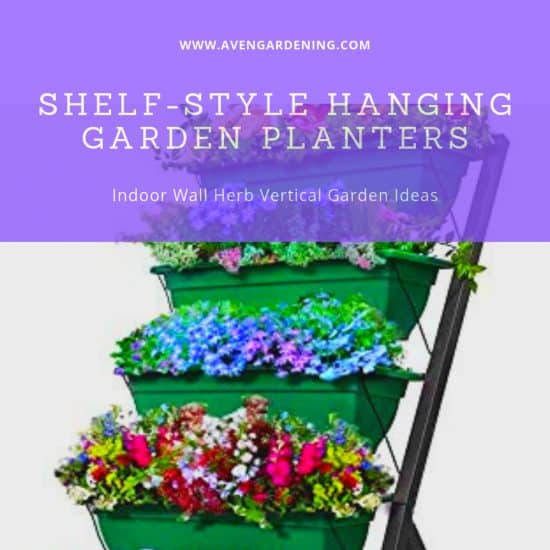 DIY projects are all the rage. They offer beauty, functionality, and they can add warmth to your decor. Create your DIY garden planter and add terra cotta pots or recycled bottles to your new shelf for planting. One type of DIY planter is a three-step box-like wooden shelf that is held together by ropes, and making is useful indoors or outdoors.
12. Hanging Metal Planter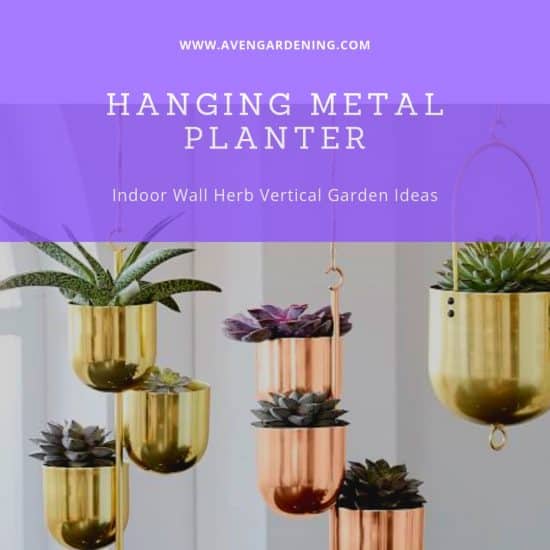 Fresh herbs will grow best when you place them in a sunny location. You can create this with a metal cone cut in half and attached to a pole by ropes on either side.
13. Painted Pots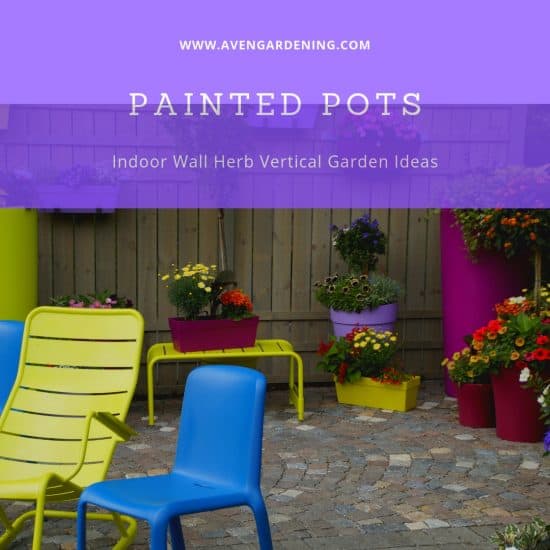 Get yourself some containers you want to use for your herb garden and decorate them with paints to match your decor or your kitchen. This project would be fun for the kiddies to do, enlist their help, they'll be thrilled.
14. Driftwood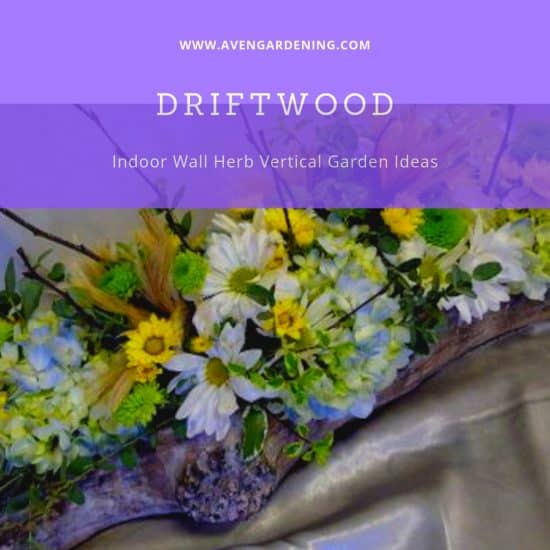 Find yourself a fresh piece of driftwood and hang some little painted or non-painted pots from it for planting your herbs.
15. Galvanized Gutters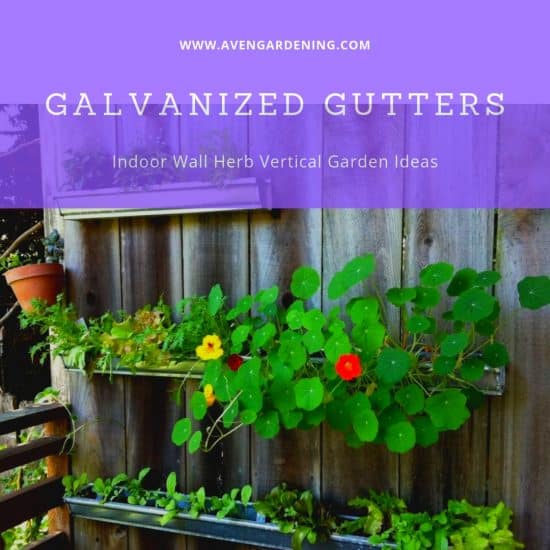 These are made to hang from the side of your house with a rope. Feel free to paint them to make them even more attractive for your herb planting.
16. Toolboxes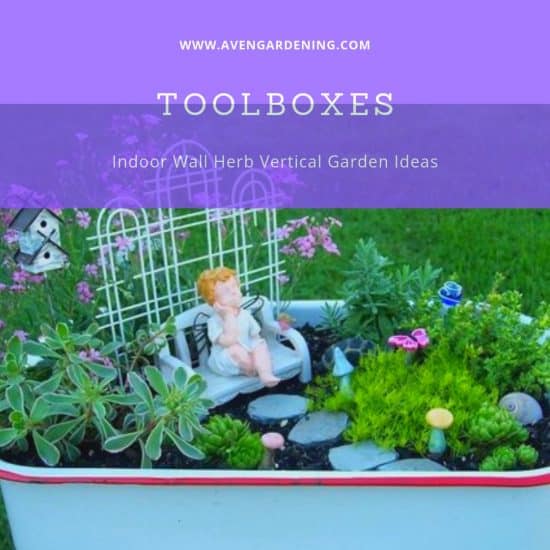 You can find used tool boxes at the thrift store or inexpensive ones at department stores also. Grab yourself one, two, three, however many you want for your little garden. Please give them a fresh coat of paint, add some containers, and away you go with your herb planting venture. Cautionary note: you might want to get this done before the husband decides he needs a new place for his tools!
17. Fence Boards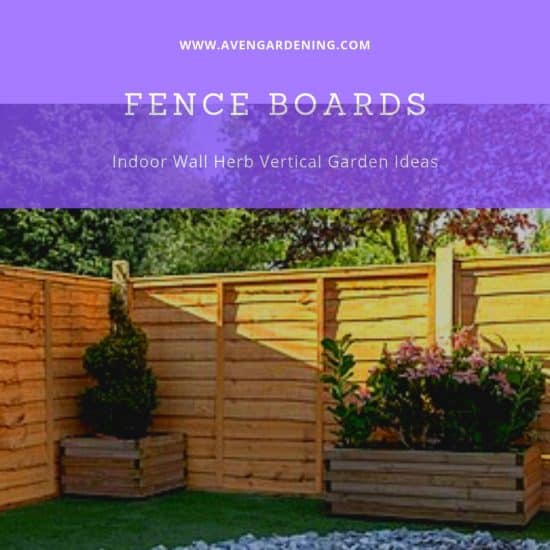 Maybe you have an old privacy or garden fence just laying around in pieces? Grab some of those wooden slats and create your herb garden. You probably need a hammer and some nails to turn them in rectangular boxes, perfect for your herbs.
18. Modern and Space Saving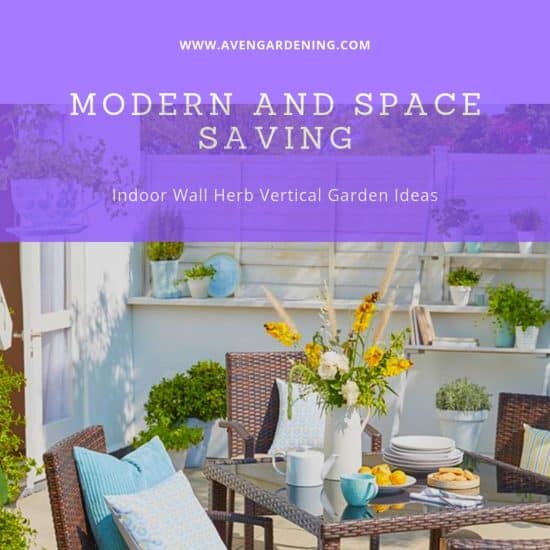 If you have a tiny porch or balcony, try using small banana boxes, shoe boxes, small plastic totes, or another container to plant your herb garden.
19. Hex Wire Wall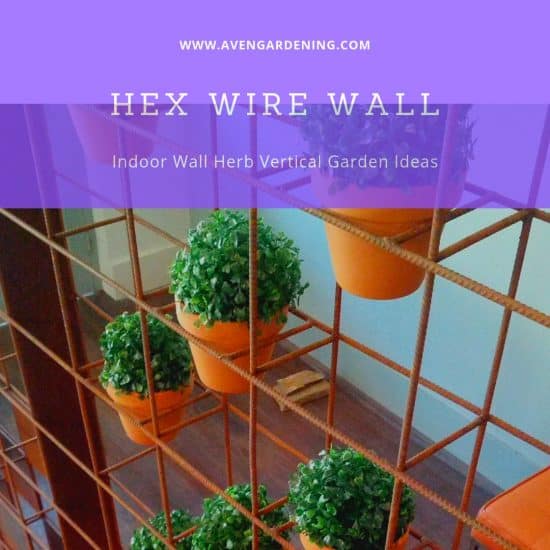 This planter can be created by turning hexagon wire netting into a fresh herb garden. With a little imagination, you can make this work for your needs.
20. Buckets on Your Wall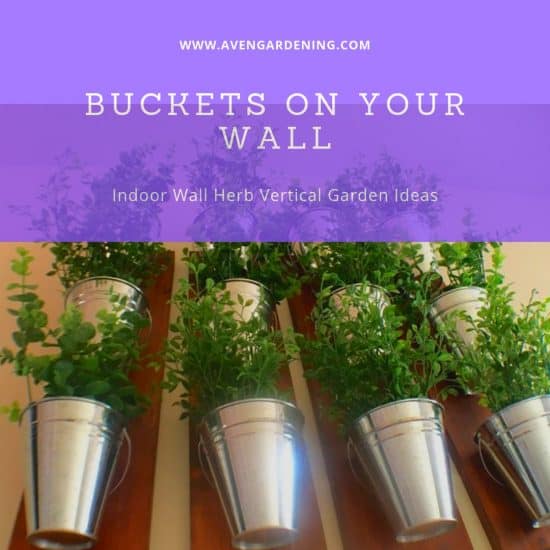 Most people have metal buckets of different shapes and sizes laying around the house or yard. Why not put them to use? Aged metal buckets and even metal lunch pails can be recycled into neat little containers to plant your herbs. If you're looking for new instead of used, check your local dollar store, they often have stylish buckets you can purchase that won't break your budget.
21. Wall Mounted Herb Garden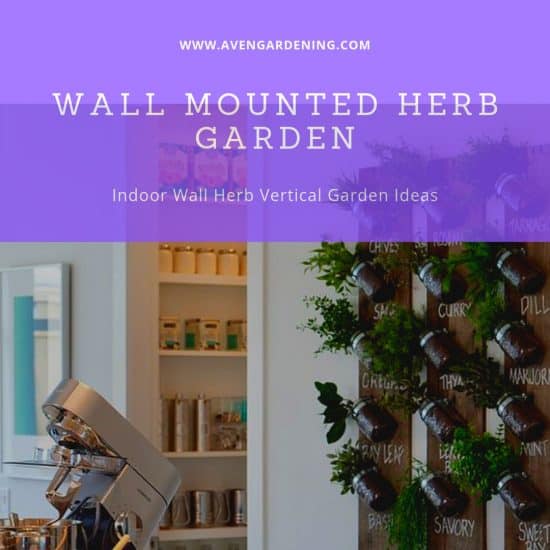 Those extra pieces left over from your last DIY project can come in handy in creating your unique wall mounted herb garden. Tap into your imagination and creativity to see what you can come up.
22. Minimalist Design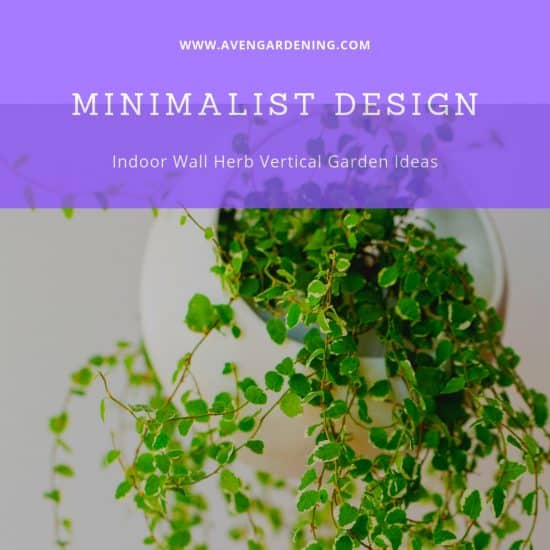 This design uses a window sill as a planting location or a flower box. Plant herbs in the flower box instead of flowers, and use small containers on your window sills for your indoor herb garden.
23. Small Cups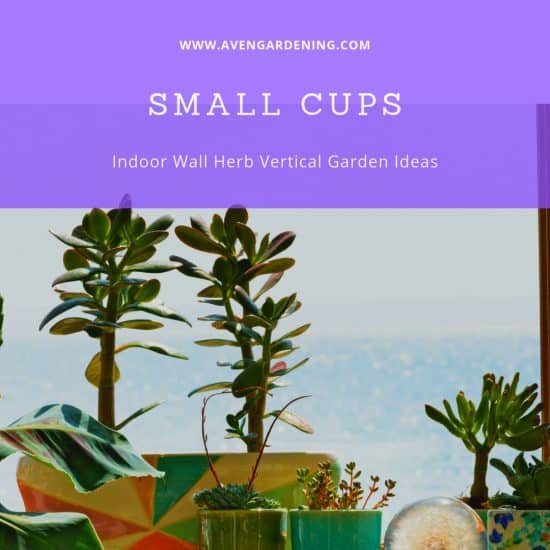 Build yourself a wooden shelf or purchase one for your wall. Then add small cups, coffee mugs, even red solo cups to create your fresh herb garden.
24. Ammo Cans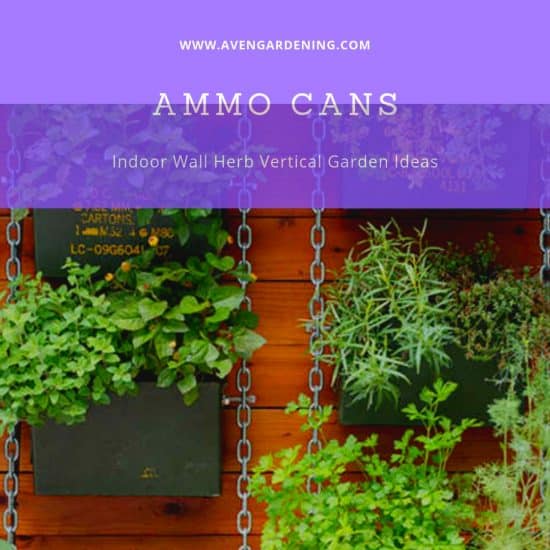 If you happen to be a geocacher, you probably have one of these already. Otherwise, you can find them at army surplus stores as well as thrift shops for reasonably low prices, and they come in several different sizes.
25. Nautical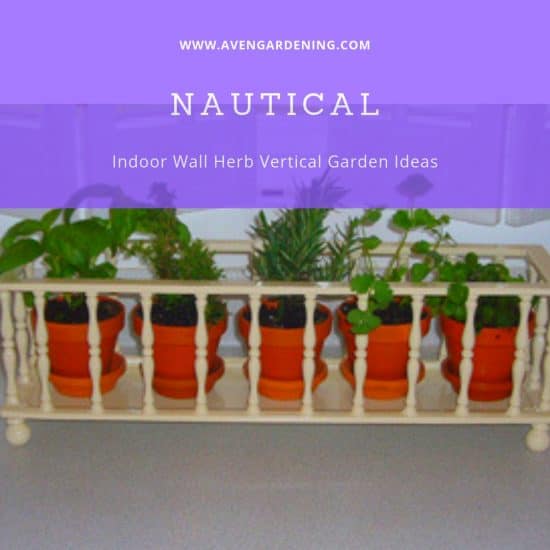 Even if you don't have a cottage on the water, used dock cleats make great herb garden planters. Go a little further and decorate them with nautical themes.
26. Self-Watering Jars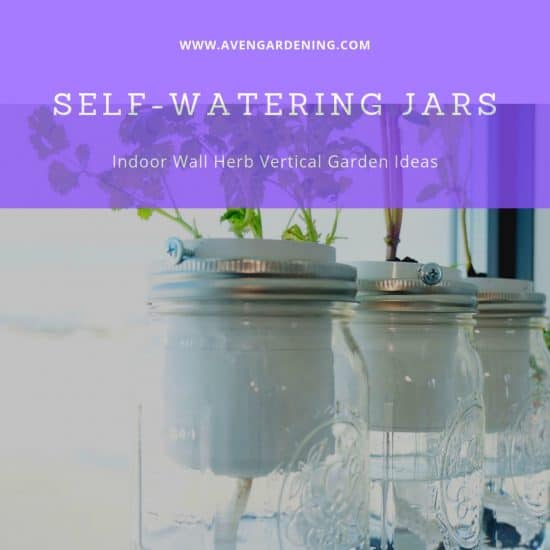 Colorful Mason jars are excellent to use for this method. Stick them on your counter or build them a decorative shelf. They're eye-catching and self-watering, easy peasy! Your herb garden will be the talk of the town.
27. Crates, Crates, Crates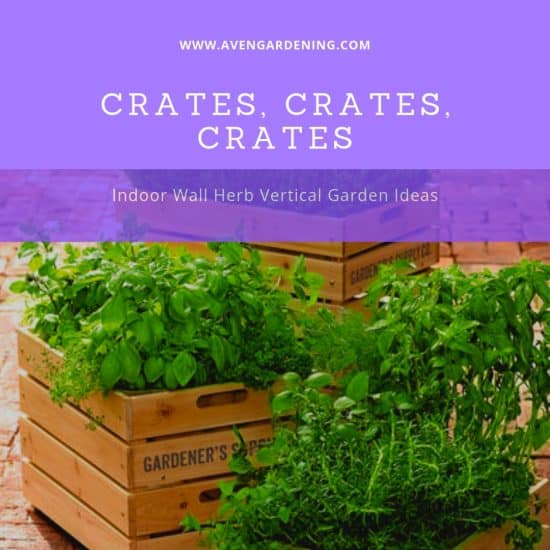 Did we mention crates? Add your beautiful herb garden to wooden boxes in whatever manner you wish.
28. Painted Plastic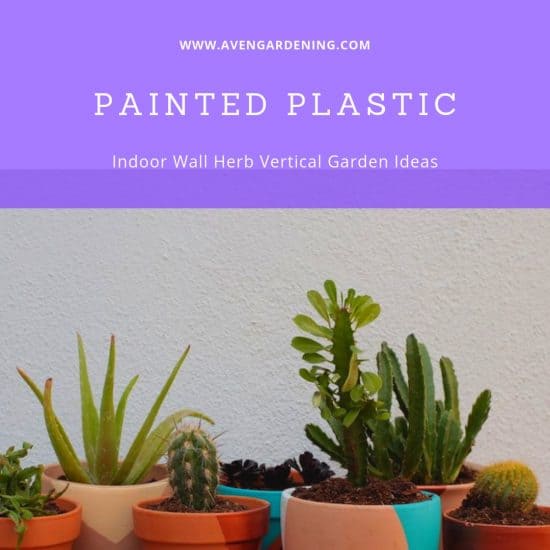 Recycled plastic bottles again, but this time you and your kids can decorate them in some fun, pretty designs that will make your herb garden a one-of-a-kind success. You could even paint them to blend in with your walls and make them self-watering!
29. DIY Basket Hanging Herb Garden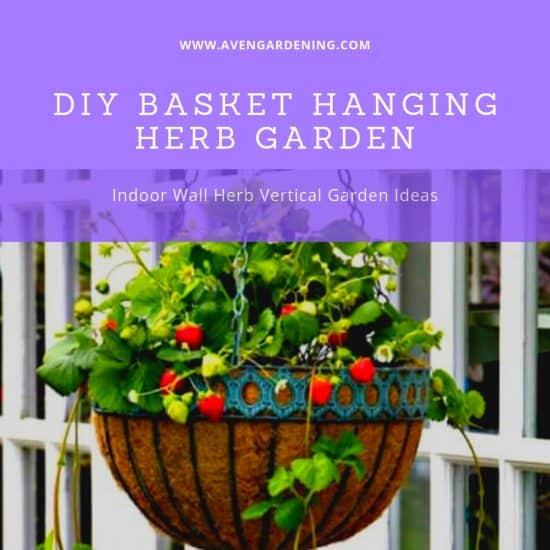 Did you kill one of your hanging plants? Don't let the container go to waste; turn it into space for your herb garden. You could even build a basket out of extra craft materials you may have to lay around. If all else fails, visit your local discount store and see what they have.
30. Macrame Wall Hanging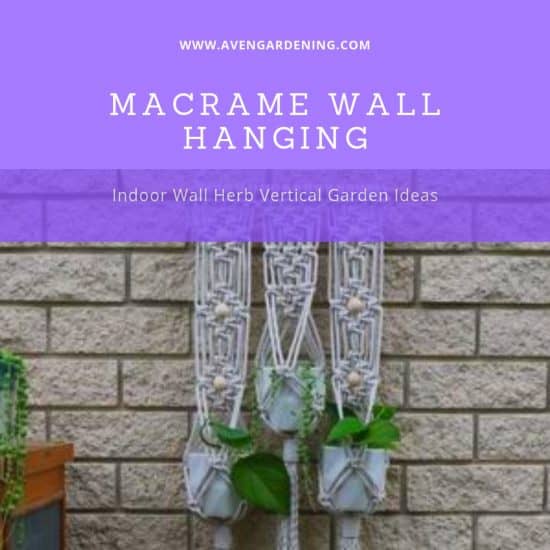 Small, medium, or large, the choice is yours. Ask the employees at your local home and garden store for such a wall hanging. Remember to continuously water your garden to keep it looking beautiful when using this method, but it's worth it in the long run.
31. Copper Rack Hanging Gardens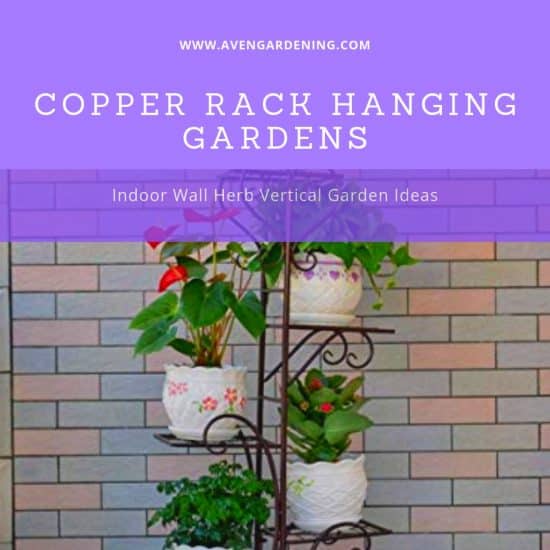 Just what it says, a copper rack turned into a hanging herb garden. These racks can give your kitchen the oomph you've been looking for, and your herb garden will look splendid!
32. Makedo Hanging Herb Garden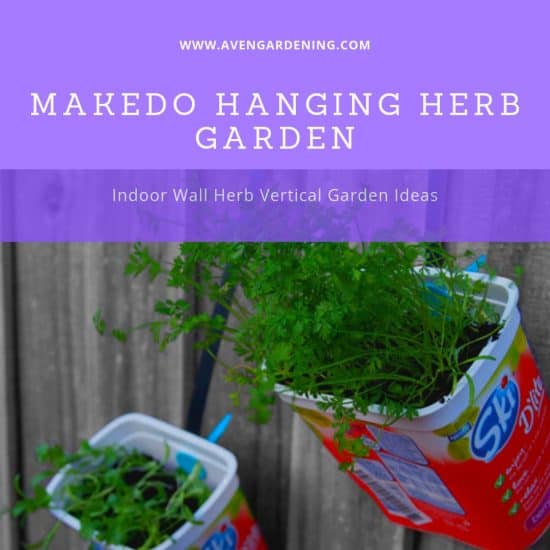 Never heard of a makedo hanging herb garden? Don't worry, it's not that complicated and consists of yogurt containers and can be placed anywhere in your home. Look it up online to see how to decorate with these containers. You will also need string or other material for hanging.
33. Indoor Herb Garden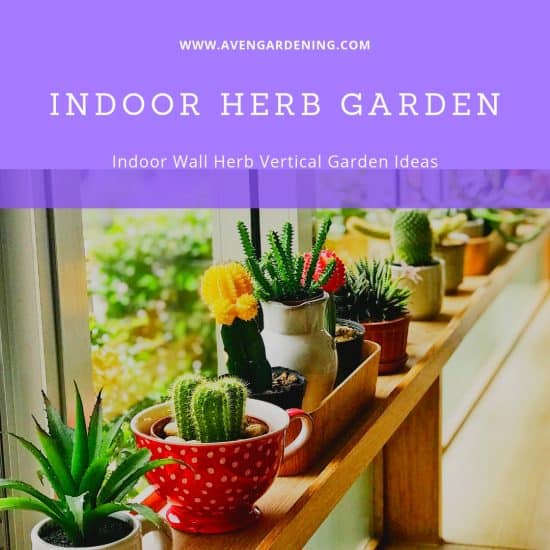 No need to plant your herbs outside any longer, especially if you don't have the room. You can grow indoor herb gardens all year round and no worries about climate changes. Plant an indoor herb garden for easy access to fresh herbs and the aroma they will fill your home.
34. Custom Potted Hanging Herb Garden DIY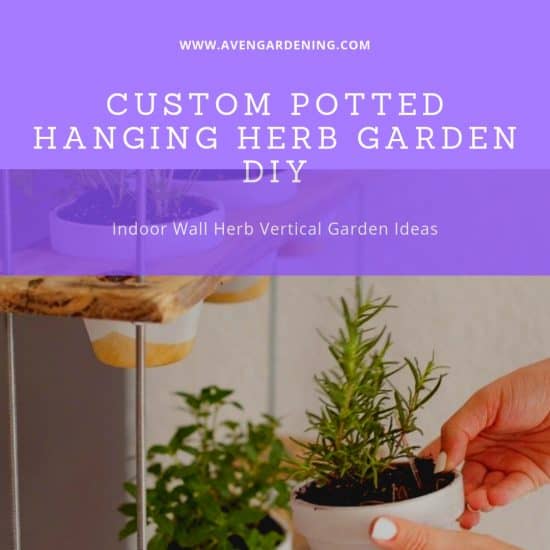 If you want to make something unique to keep kids or pets away from your garden, consider creating an herb garden that hangs from your ceiling. Research this DIY project and see what designs you can come up.
35. Crooked Pot Herb Garden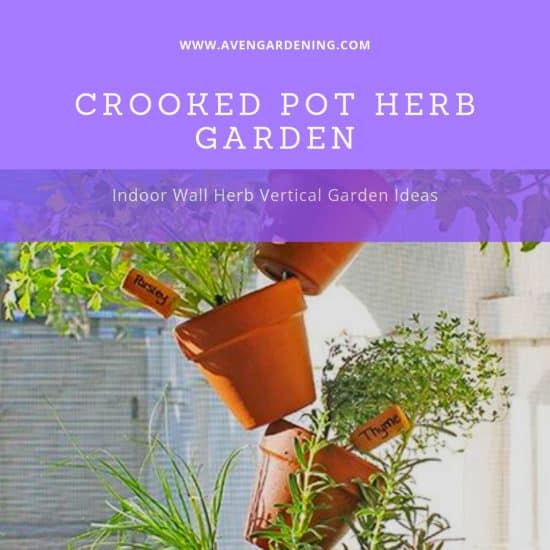 Create your twisted pot herb garden to sit on a wall shelf, kitchen counter, kitchen table, the ideas are endless! Put your creativity and imagination to use in planting your fresh herb garden indoors.
Make an impression on your friends and family with some of these vertical herb garden ideas. Not much compares to having fresh herbs available to you all of the time, and any of the items listed here could help you in your planting endeavors. Enjoy!