Do you hear the birds singing? Are you getting the itch to go outdoors and start your new garden project, but don't know where to begin? Yes, there are many aspects to think about when starting a garden. For instance, what do you want to grow? Is having a visually appealing garden important? How will you protect the garden from curious pets?
Once you've given some thought to what type of garden you want, its time to start the fun part: planning your garden design. I have unearthed some of the best garden layouts on the internet for you to think about. I hope they help you dig in and find that perfect garden design.
1. Raised Garden Beds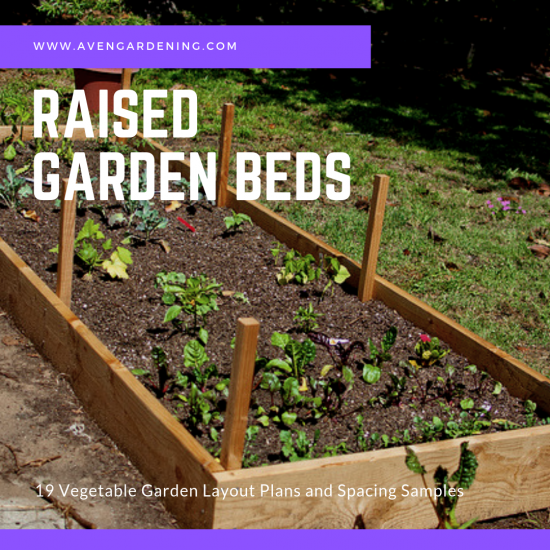 The Raised Garden Bed design is a perfect choice for beginning gardeners.
-Uses a grid pattern to organize and scale layout.
-Each vegetable is natural to see, easy to identify and easy to reach.
-Simple to grow the same plant in several varieties
The Raised Garden Plan is easy to build:
-Build a grid structure
-Fill with high-quality potting soil or nutrient-rich compost
2. Pallet Garden Plan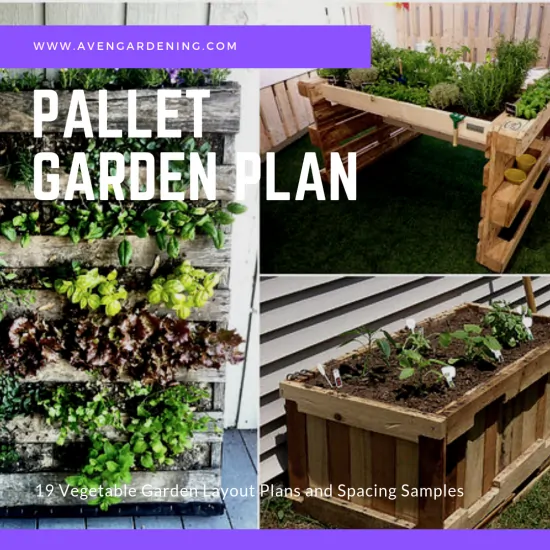 If you're tight on space, growing in a small yard or closed area, you'll want to be smart about how to make use of the limited room. It is the beauty of the Pallet Garden Plan. Perfect for smaller gardens
Uses the pallet vertically saving floor space
-Maximizes growing area.
-To make a Pallet Garden:
Gather a wooden pallet or two.
-Place it upright against a sturdy wall or inside another existing raised bed at one end.
-Secure the vertical palette tightly to the frame or another support structure.
3. The Multi-Bed Garden Plan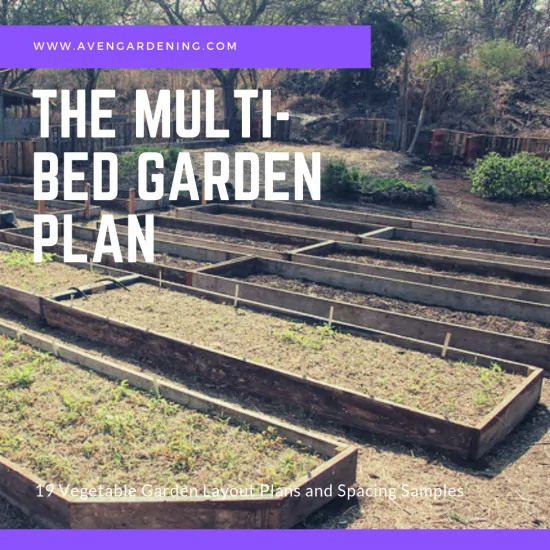 If space isn't an issue, then the multi-bed garden plan can be an option for the gardener who wants to grow different varieties while keeping them separate.
-The Multi-Bed Plan allows you to build a variety
-Each vegetable or flower, big or small, can have its bed!
-Think wide spaces when using this plan
-In between each garden bed, allow walking space
4. 5000 Square Foot Vegetable Garden Plan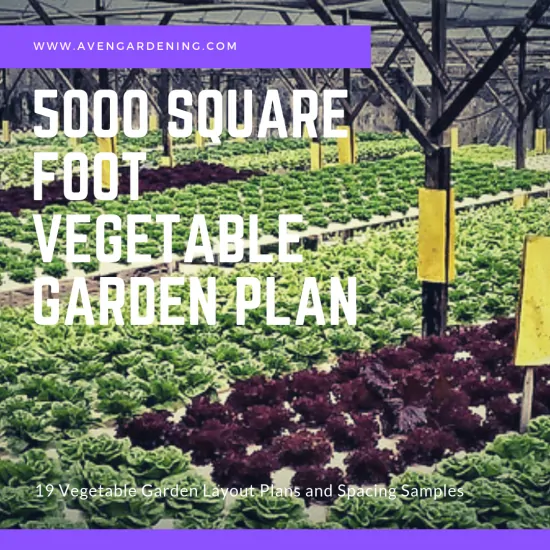 Maybe you need to grow much food to run a business, or perhaps you have a big family to feed or have much extra space (lucky you)! This garden plan allows for creative design.
-Find the garden plan that works for you.
-Remember this can be very simple
-Be creative
5. Garden Planner #3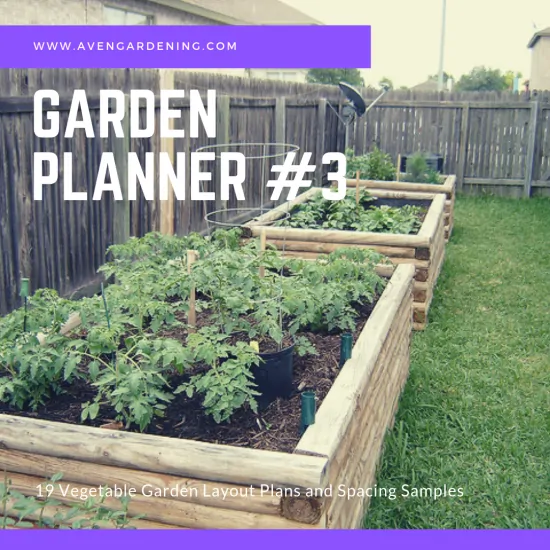 This garden type layout does not waste space, and we love that. Balance easy maintenance and good design.A smart choice for the gardener who wants to grow a lot of food, but still keeps it tidy.
Think high growth and organized simple layout.
6. Intensive Garden Play for Maximum Harvest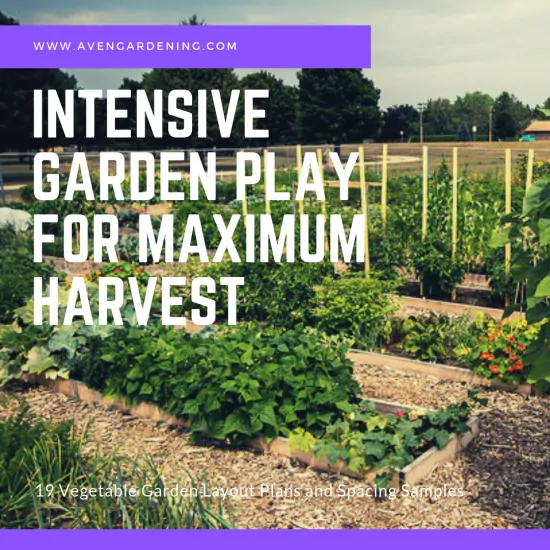 It is a fabulous layout that you may use for the Spring, Summer, and Fall garden layouts.
Can fit a large variety in one medium sized garden space.
Keep track of plantings with a simple key drawing
7. 4×4 Foot Square Foot Gardening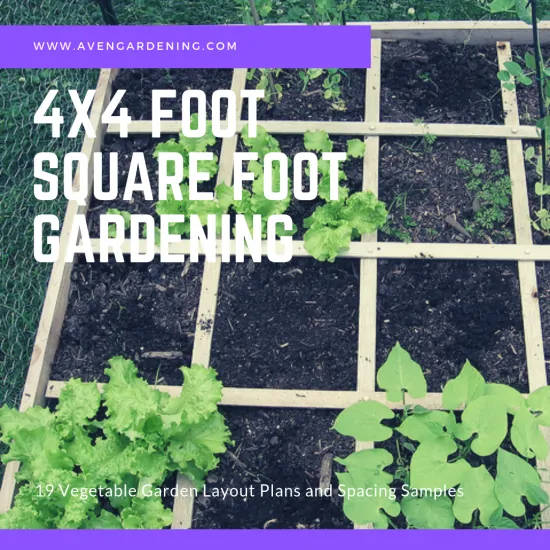 Similar to the raised plan with a grid, this is a great garden design for fitting a blend of vegetables into one square space.
Simple design, straightforward, and easy to follow.
-Prevents plants from overlapping and stunting their growth. We don't want that!
8. Summer Vegetable Garden Plan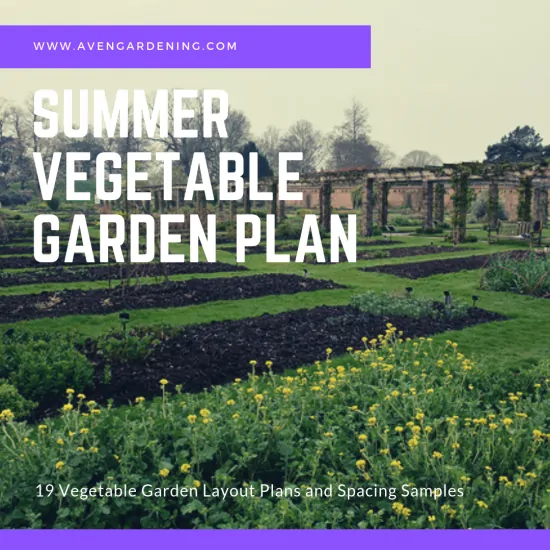 This garden plan is brilliant for smaller plots. I love the clever use of the plant heights.
-Places shorter plants at the front and taller plants in back
-Includes everything from vegetables to herbs.
9. Fall Vegetable Garden Plan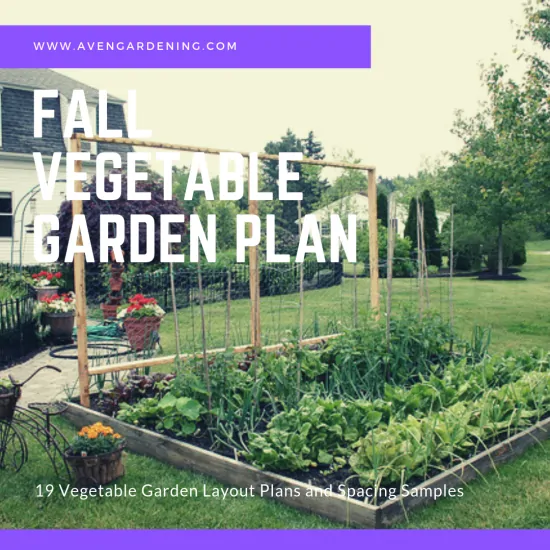 It can be confusing to figure out how to arrange a Fall garden I admit. However, fear not, this is an easy plan to follow that includes all the fall veggies.
-Interesting details like a trellis for growing peas.
-Contains carrots and plenty of greens.
10. Spring Vegetable Plan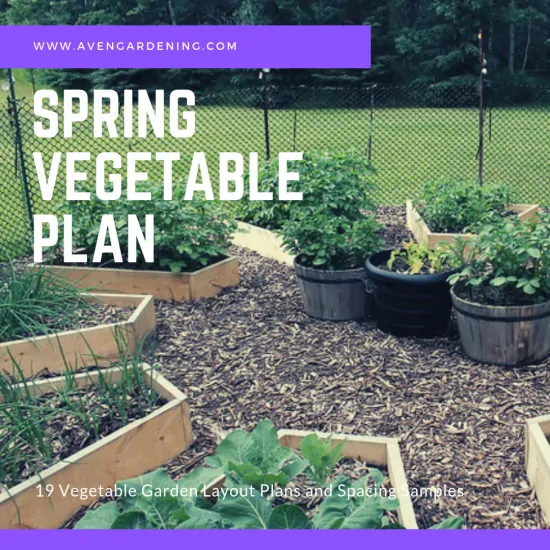 Like the Fall Garden Plan, this has a bit of detail you'll find interesting too.
-A great looking plan that will go well if you need to keep up a tidy garden area.
-Eye-pleasing while serving up the freshest Spring greens.
11. Auntie Dogma's Garden Design
Auntie knows things, and she certainly did when she drew up this garden plan. A beautiful garden design a valuable garden source.
12. Sobear Garden Plan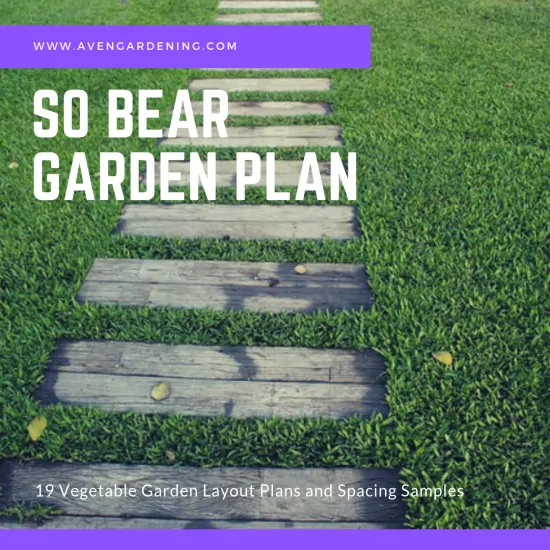 A garden plan that uses a walkway through the garden. The walkway is a nice feature to enjoy and reach plants at harvest time. The program allows for plants, flowers, and herbs.
For beginning or advanced gardener.
13. The Great Small Garden Layout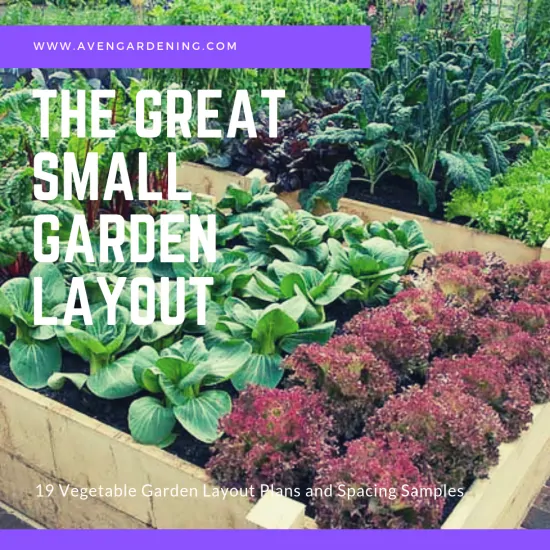 A plan that offers a relatively complete layout of many varieties of vegetables.
-Slightly more challenging to read but the names are clear.
-Will fit a wide variety of vegetables
14. The Flower Vegetable Layout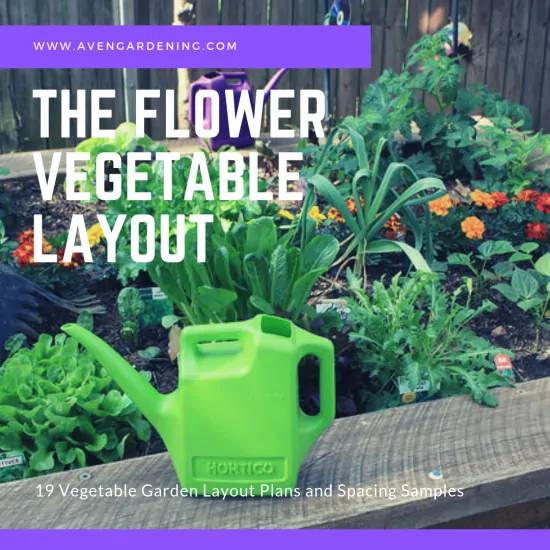 Are you a fan of flowers? You can immediately be drawn to a garden plan that blends flowers into the design.
-Places vegetables in the center where they can be changed seasonally.
Garden border are flowers.
-Layout uses Sunflowers and Marigolds to protect the plants from pests
15. High Yield Veggie Garden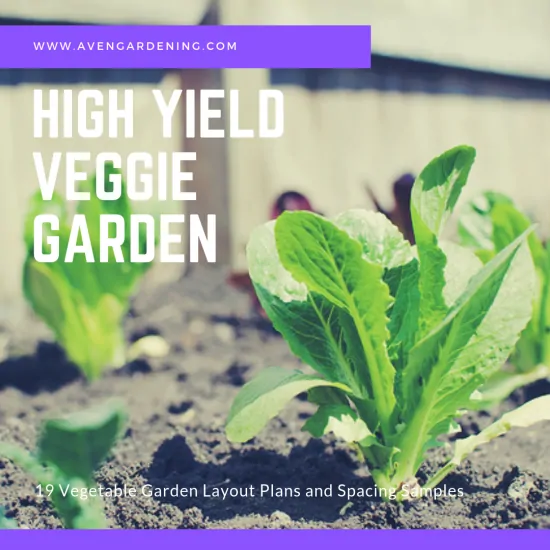 This one is a little tricky because there is no plan. Instead, these are tips for planning your unique garden layout.
-Enjoy the process and freedom to create your garden plan.
-Includes where to begin and pointers to help you get started.
16. Partial-Shade Gardens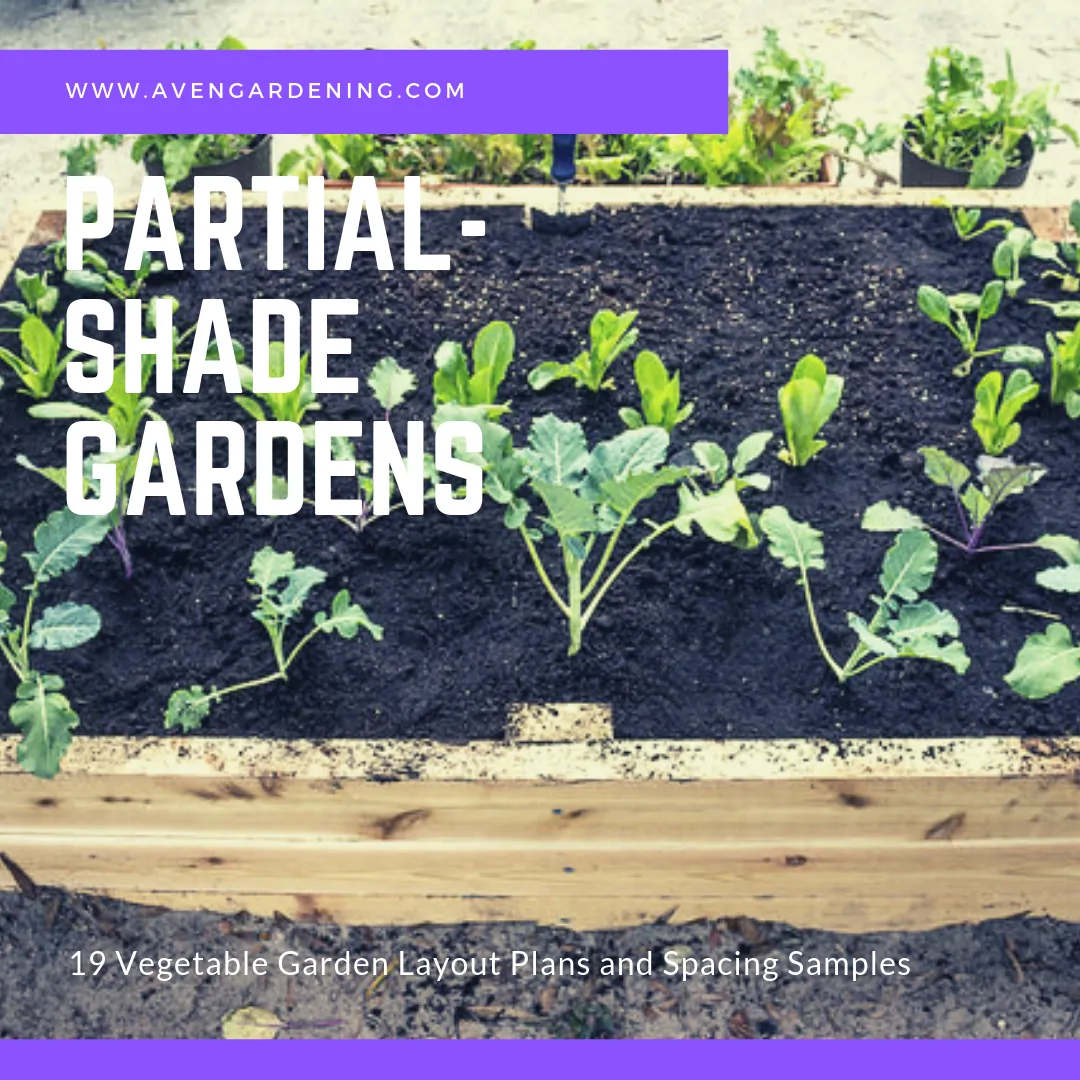 Did you know some vegetables love the shade? Yes, there are a handful of veggies that do tolerate, if not enjoy, partial shade.
-Grow gorgeous greens with partial sun
-Check out our list of shade-tolerant vegetables and design plans that consider the shadier aspects of gardening.
17. Backyard Garden Layouts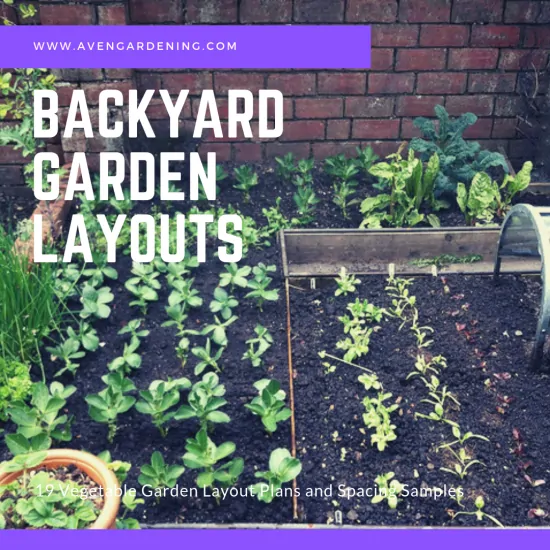 Backyards are a family's playground and weekend entertainment area. It's where we go to enjoy a warm summer evening, play ball with the kids or let the dog out to play.
-Finding just the right design for your shared family space.
-Raised garden beds or in-ground rows, or maybe a blend of both
18. Kitchen Garden Layouts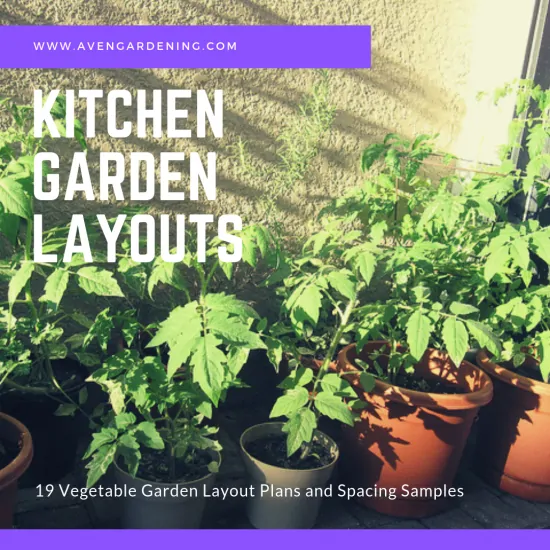 It's no mystery that herbs and veggies taste their very best when they're in season and come straight from the ground, washed off and eaten straight away. So it makes perfect sense to grow as close to the cooking as possible.
-Plant harvest outside the kitchen door.
-The layout has a pleasant selection of fruits, herbs, and vegetables that grow together like a happy family.
-Easily re-plant or swap out seasonal vegetables.
19. Companion Planting Garden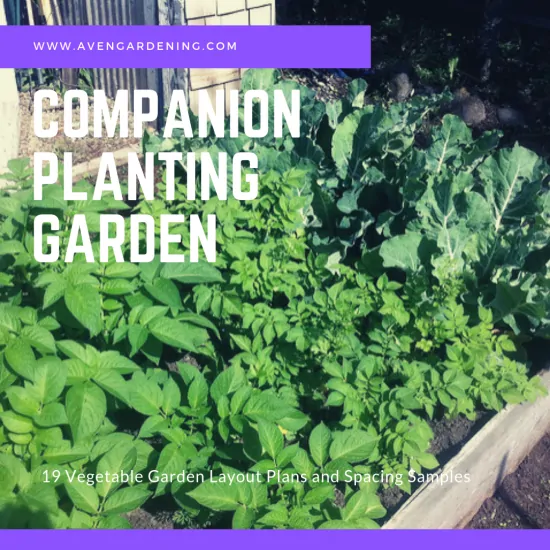 Growing plants together to benefit each other is at the heart of companion planting. It's amazing to know that plants can protect more vulnerable plants around them.
-Provide protection from pests, high winds or a climbing support
– Ground cover for weeds