Straw bale gardening is an excellent solution for your organic garden. If your soil is too poor for ordinary planting, consider growing your plants in straw bales. You can use them like raised beds, as a soilless growing medium for plants. Your straw bales will need to be conditioned and placed in a sunny location, but once you have accomplished everything, it will be easy to plant a garden.

Straw bale gardening is a new way to garden, where you can compost and grow bales of straw within them. Compared with other methods of gardening, straw bale gardening uses less labor and is suitable for everyone.
Instructions
1. Collect Straw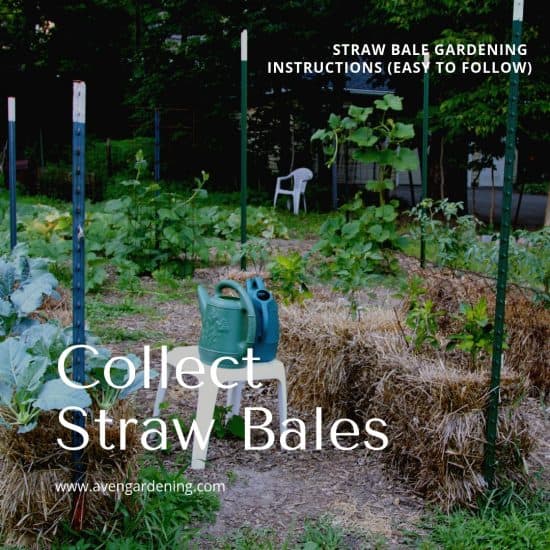 For starters, It will be necessary to collect your straw bales. Consider how big of a garden you want to determine how many bales of straw you will need. For a small garden, a dozen might be enough. Once you know you like growing plants this way and want to expand the garden, 30-40 will be the right amount. You can often find straw at the lower price in fall. Buy it at that time and save it for the coming spring

2. Set Up Your Garden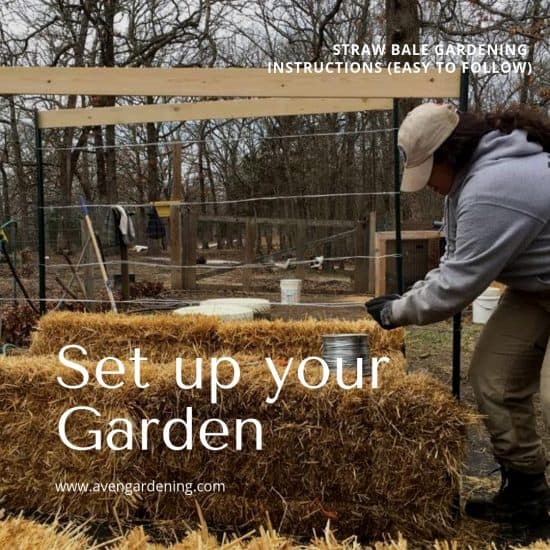 Choose a location for your garden. Ideally, the growing space will be a spot that gets six to eight hours of sunlight. Cover the ground where the straw bales will go with cardboard, newspaper, or landscaping fabric. Straw will deter weeds from growing through the bundles. Next, set up the straw bales. You can arrange them in rows with the cut side facing up. Make sure the twine is tied around the sides of the bales and not across the top where planting will occur.
3. Begin the Composting Process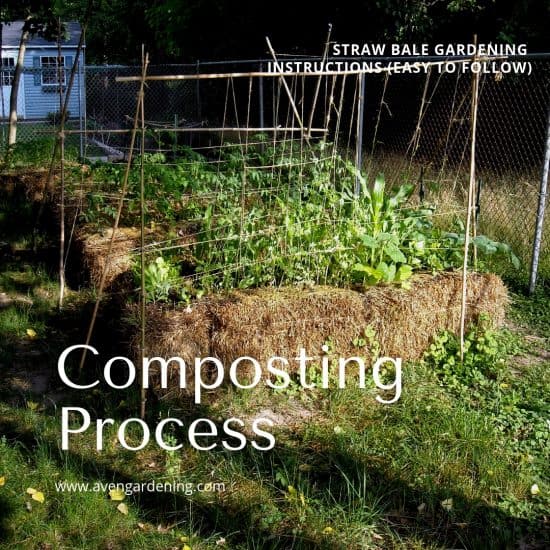 This composting process is vital to good plant growth. It will take ten days for the composting process to start. For days one through six, you will need to dump 24 ounces of nitrogen-based fertilizer onto the straw bales every other day. You need to thoroughly water the bales on the days that they are not being fertilized.

Add 12 ounces of the nitrogen fertilizer to the bales on days seven through nine, along with watering them. Finally, dump 12 ounces of wood ash and 24 ounces of bone meal onto the bales. By doing this, It will ensure there is an adequate supply of phosphorous and potassium. Nitrogen is essential to start the composting process.

4. Prepare the Grow Space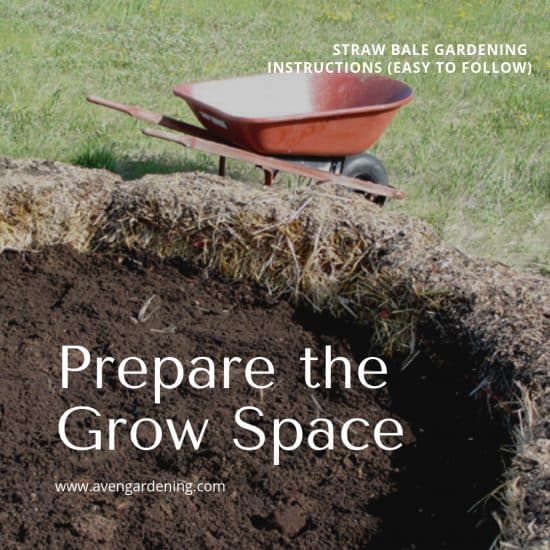 You should set posts along the ends of each row of bales to optimize your growing space. It is also a good idea to run twine along the posts to create a lattice. To build a makeshift greenhouse to protect your plants from harsh weather, set a piece of plastic above the posts and seedlings and tuck the sheet into the twine that holds the straw bales together.

The plastic will keep your plants safe if a cold snap occurs after planting. With straw bale gardening, it is possible to grow veggies on the top of the straw bales and grow flowers in the lower parts, to efficiently maximize space.

5. Time to Plant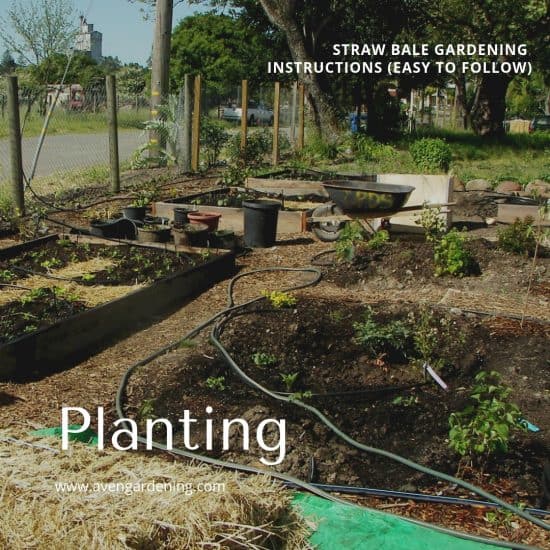 You should wait to plant seeds in the bales until two weeks after the composting process has started. It is possible to test to see if they are ready by sticking your finger in the middle of a bale. If the inside of the bale feels scorching hot, it is not ready, and you will need to wait a few days.

If the straw feels pleasantly warm, it is ready for planting. Cover the bales with two inches of seed starting mix if you want to plant seedlings. Sprinkle seeds over the mix and your garden will be ready to grow.

6. Garden Care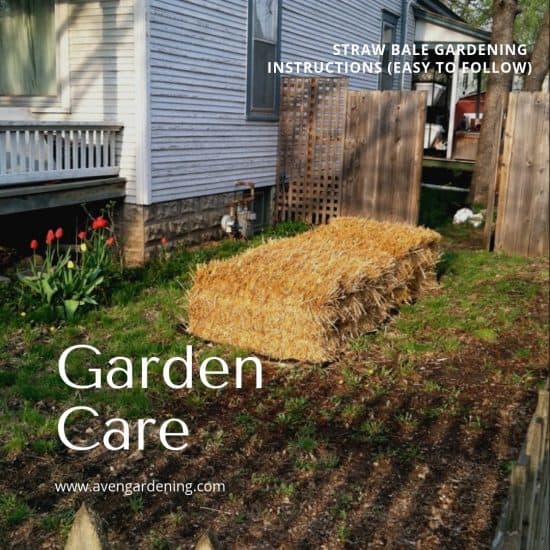 It should not be difficult to care for your garden. It will dry out quickly, so you will want to keep the garden well watered. It is a good idea to invest in a system of soaker hoses to efficiently water the garden. The bales should be fertilized with liquid fertilizer once a week.

Unfortunately, watering the bales, which is necessary, causes nutrients to be washed out. But as long as you keep up with watering and fertilizing, your plants should be fine.

7. Enjoy Your Garden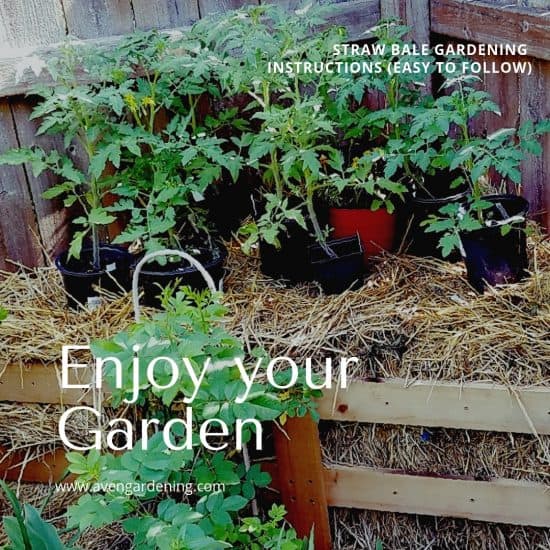 This type of garden does not require a lot of work and is therefore excellent for those with physical limitations. Watching your garden will be enjoyable, and harvesting will be easy with this type of garden as well. After you harvest the plants, the straw will continue to decompose over the winter, and the material will be perfect as soil for filling a container garden next year. Then the process can be started over with fresh bales.
Tips and Tricks
1. Keep it Watered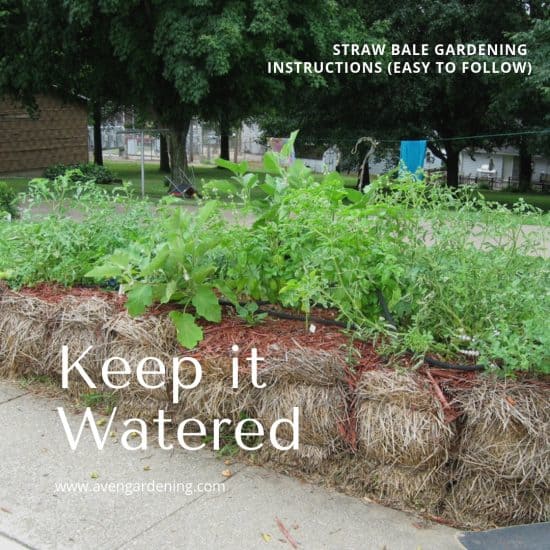 Straw dries out quickly, so you will need to keep your garden well watered. Water your straw bale garden every day unless it's raining. The straw bales should keep their shape throughout the growing season.
2. Feed Your Plants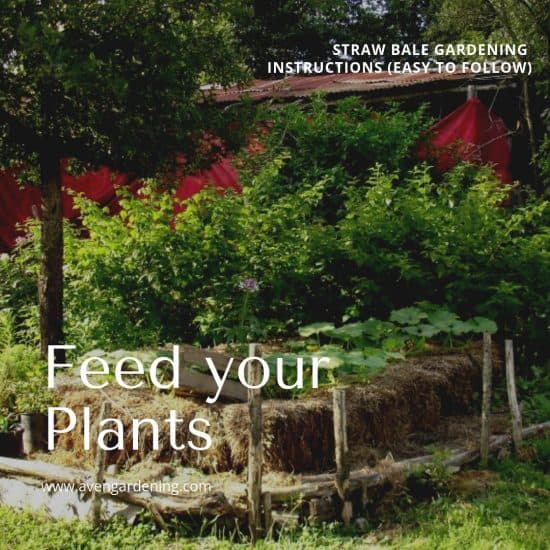 As straw does not contain nutrients, you should fertilize the plants often. While the plants are young, fertilize every two weeks. Once they start bearing fruit, bump up the feeding to every week.
Gardening with straw bales is a beautiful way to grow plants. The results and ease of labor will be sure to satisfy you, and you will have a new method of producing food.