A design composed of raised beds and paths makes organizing your garden much more comfortable, and if you lay them over a weed control fabric, weeding is less arduous.
Your raised beds are great for recycling, so you can do your bit for conservation by using up containers that you would otherwise throw away with the garbage.
Here are raised garden bed ideas for you:
1. Raised Gardens from Tires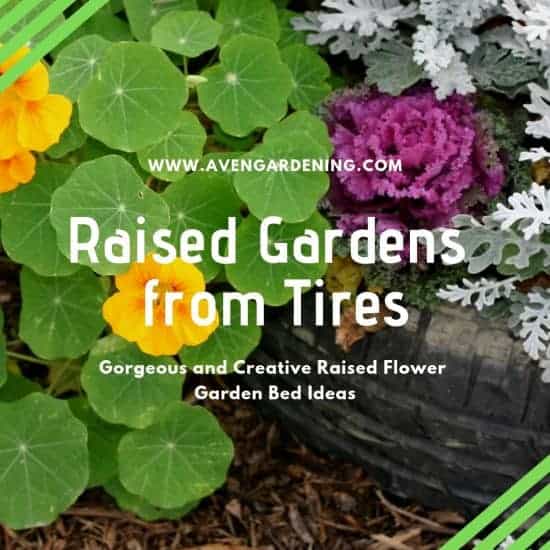 You are having your tire changed and didn't like wasting the old one, so take it home with you and use it as a planter. Tires make great planters for herbs such as parsley.
2. Pallet Collars from a factory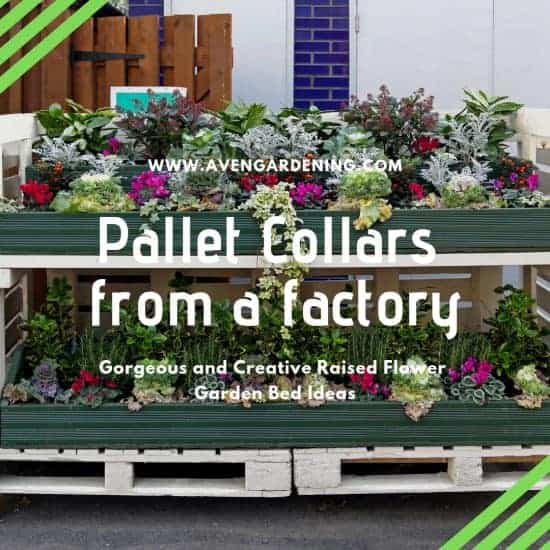 Pallets are the wooden frames that are used to product delivery goods. Manufacturers rarely want them returned so you can sometimes get a factory or workshop to give them to you. Paint them with preservative and fill them with soil and you will get very useful raised beds that can last for years.
3. Garden using a Bathtub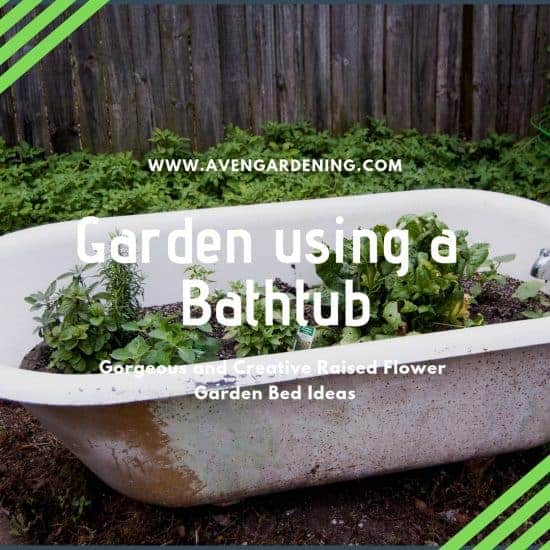 A recycled bathtub makes an impressive and green garden feature. Lay it against a wall and plant tall flowers, such as hollyhock at the back and in front of them plant smaller flowers such as marigolds or pansies.
4. Raised bed built using Bricks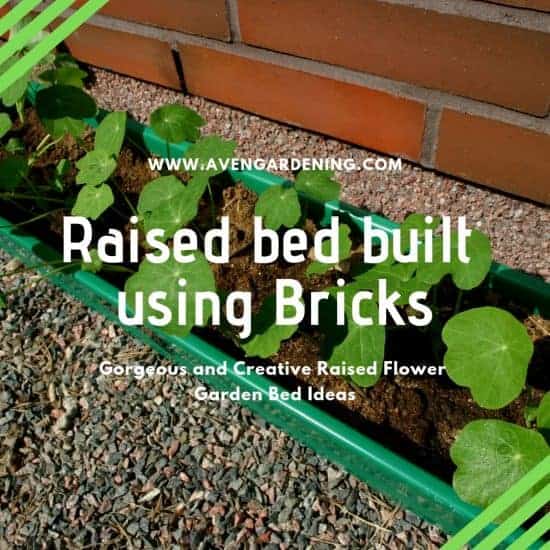 Bricks make a durable raised bed, but make sure that they are well mortared. If you do not mortar the bricks together, then the internal weight of the soil and the pressure of spreading roots will force the blocks apart.
5. Using Wood barrels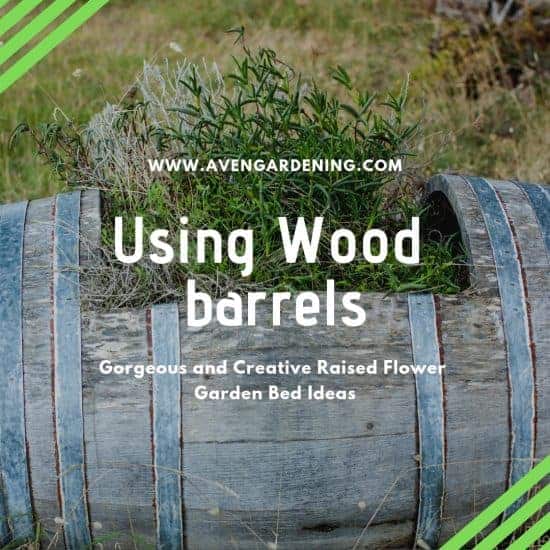 Sometimes you can get your hands on wooden barrels and turn them into flower beds. Plant a tall flower at the middle, and around it plant smaller annual flowers. A well-painted or varnished barrel adorned with flowers can be positioned near the entrance to your house or garden to make a strong architectural feature to impress visitors.
6. Use of Wheelbarrow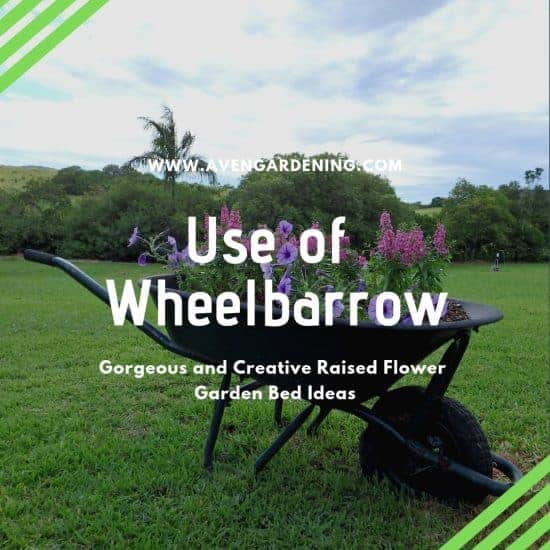 Quite fashionable is a wheelbarrow turned into a garden feature and placed for maximum aesthetic effect. A wooden barrow should be varnished or painted to preserve it. Fill the barrow with soil and plant with trailing plants such as trailing roses and fuchsias, verbenas and begonias to create an impressive display.
7. Chest of Drawers bed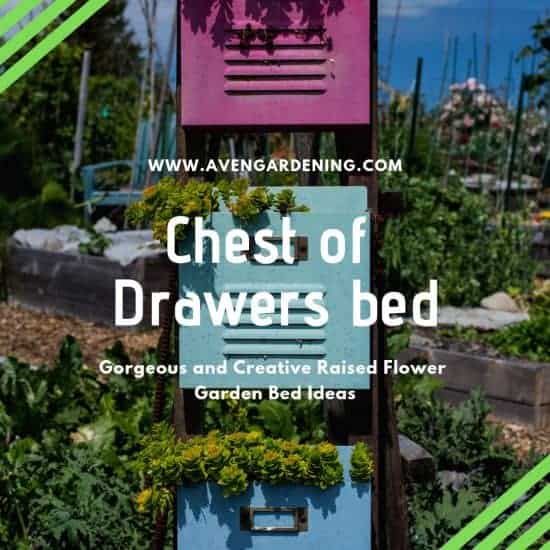 Varnished, an old chest of draws can make a quirky recycled bed. Fill it with compost and plant different flowers in each drawer space.
8. Plastic tubing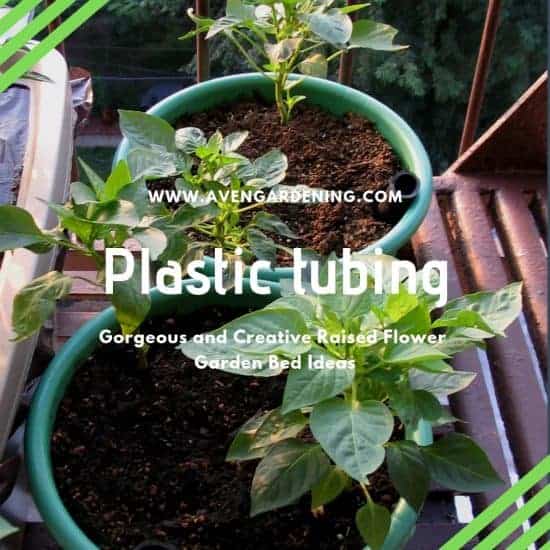 Old plastic drainpipes cut down to a suitable size and filled with compost can be useful for long-rooted plants.
9. Suitcase or trunk bed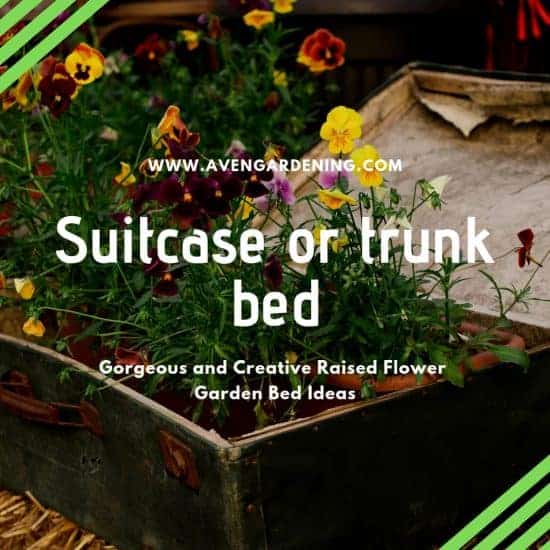 An antique suitcase or trunk filled with compost can grow shallow rooted flowers, such as scabious or bergenia.
10. Chimney pot planters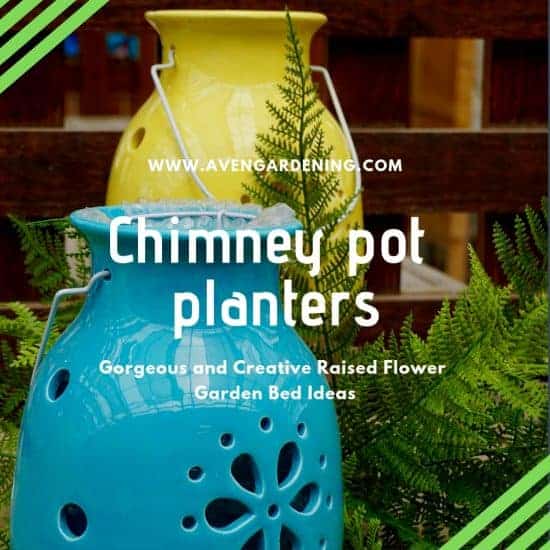 Use the old pots as decorative planters in your gardens. It created a quaint, olde worlde appearance in the front garden space. Annual flowers will grow happily in these pots.
11. You could create a raised border.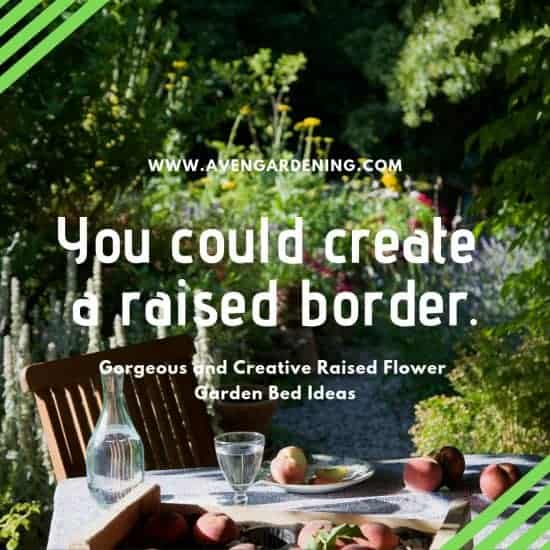 This kind of raised bed is created by erecting a wall a yard or so from a fence or garden wall and piling up the soil. This sort of foundation is often home for shrubs. Or you can use it for a herbaceous border containing perennials such as acanthus and achillea.
12. Rockery Gardens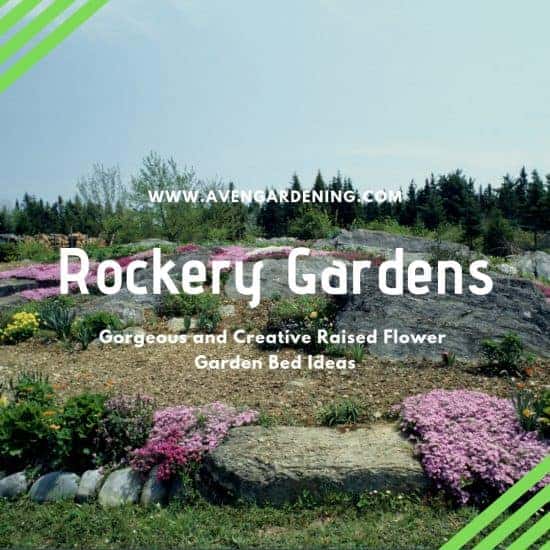 You can use any natural stone in a rockery, but the idea is to use a variety of kinds of different sizes. Combined large stones with pebbles then partly cover with soil and sow rock garden species, such as phlox, sedum, and other alpines.
13. Sunken Planters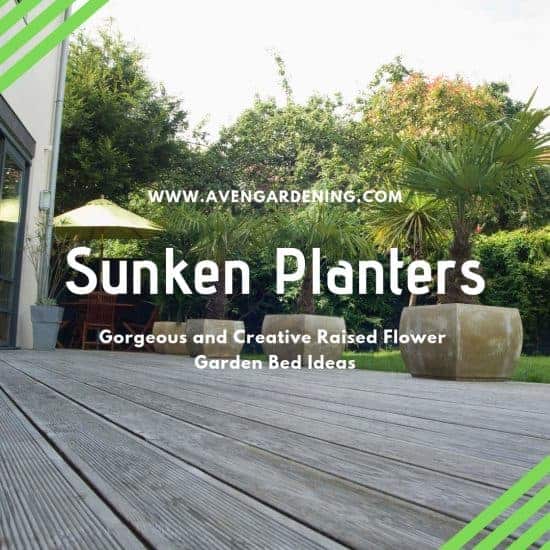 Many herb gardens have herbs in partly sunken pots. Sink it up to two thirds into the ground, fill with compost and grow herbs. The area between the containers should be covered with sturdy weed control fabric and then overlaid with gravel to create an attractive path. These sunken planters are ideal for the dry garden, which gardeners in drought-prone areas is most of the time the problem.
14. Gardens Bed from stone or brick walls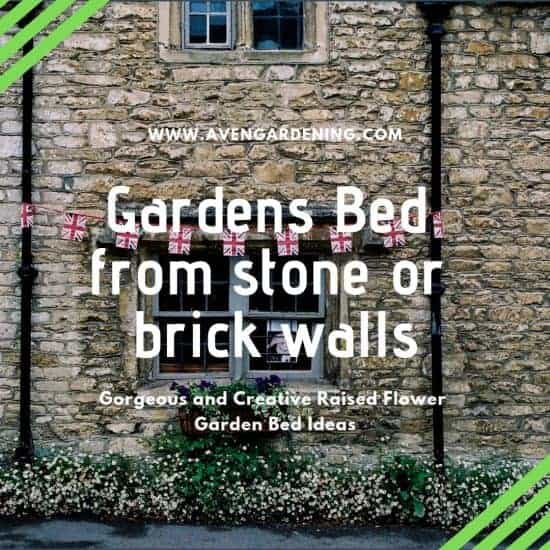 You can design these garden beds to have long space on top for plantings. A carefully designed wall can be a raised bed in itself. Early spring flowers such as snowdrops and crocus are small enough to fit into this kind of space.
15. Garden beds built using blocks of Wood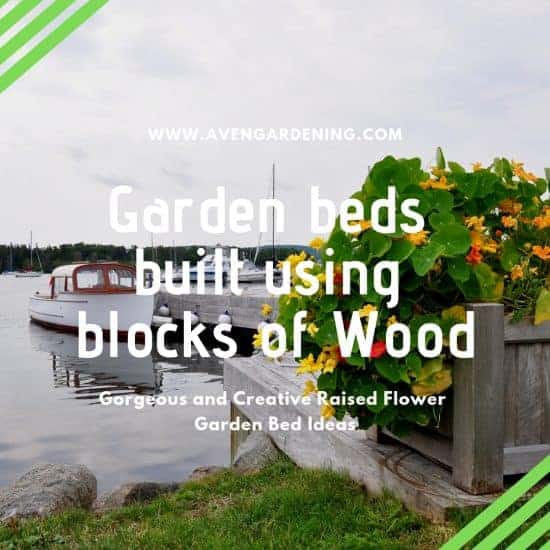 This kind of beds allow for flexible construction, and so they can be arranged into a variety of shapes and depths. They are most suited to annual flowers that you re-sow every season.
16. Hugel Garden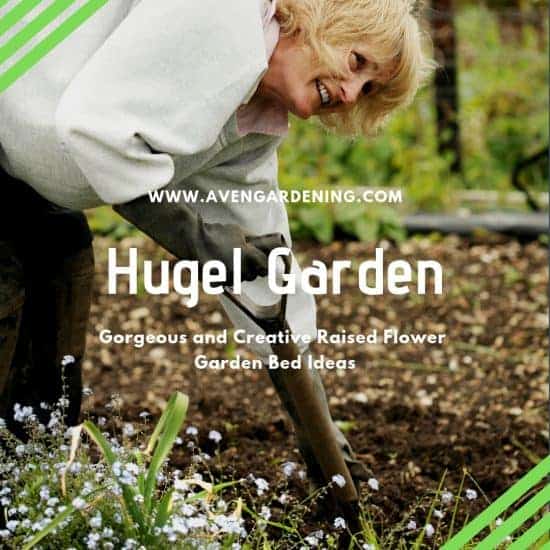 It is an old German idea that enables you to maximize space. It is a ridge or a mound. You can make a lovely rose bed in one of them, and they are great for vegetables.
17. Beds with willow woven into basketwork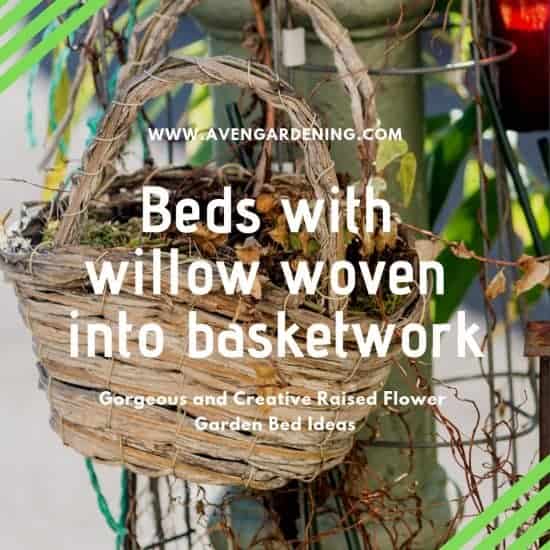 Basketwork gives surprisingly good protection against wind, ideal if you live in a windy space, but ensure that you peg it down using ground staples.
18. Rectangular gardens pegged to the walls.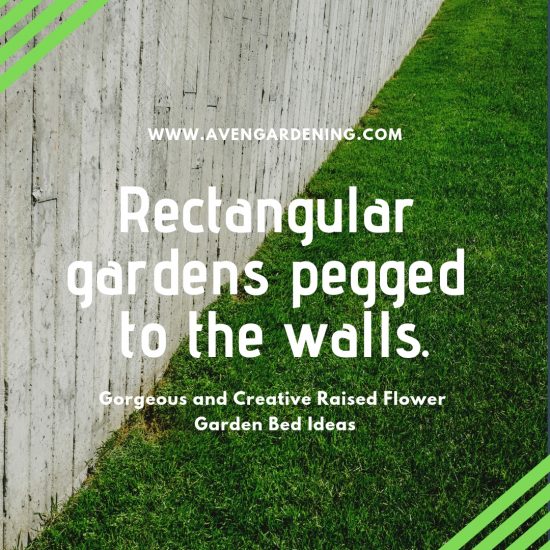 Smaller annual flowers will grow well in these. Simply fix brackets to the wall. Ensure that they are firmly fastened and place the containers on them. Window boxes are a version of this idea.
19. Use your veranda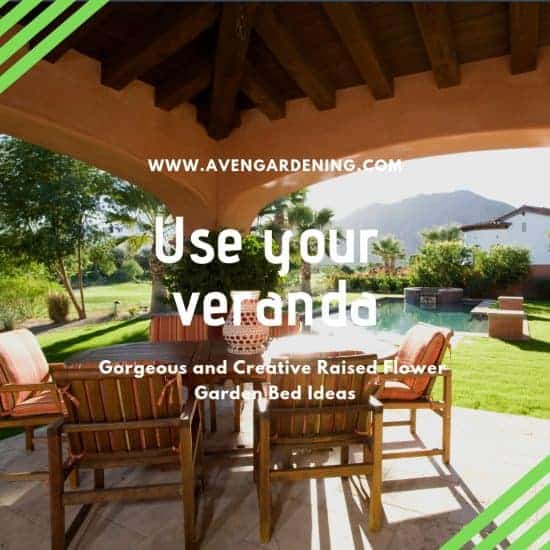 All you need is pots placed in line on the terrace and planted with rambling flowers. Some growers decide instead to adorn their verandas or balconies with geraniums.
20. A green wall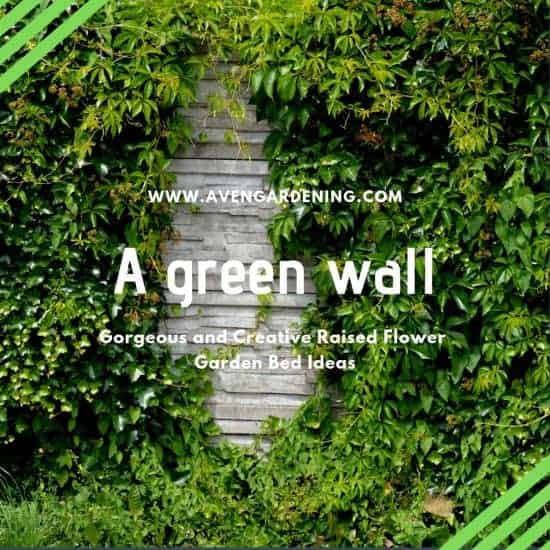 A part of a wall can have pots affixed to brackets affixed to it. You can grow small annual plants can on this wall, but you will need spraying system for watering.
21. A pyramidal structured garden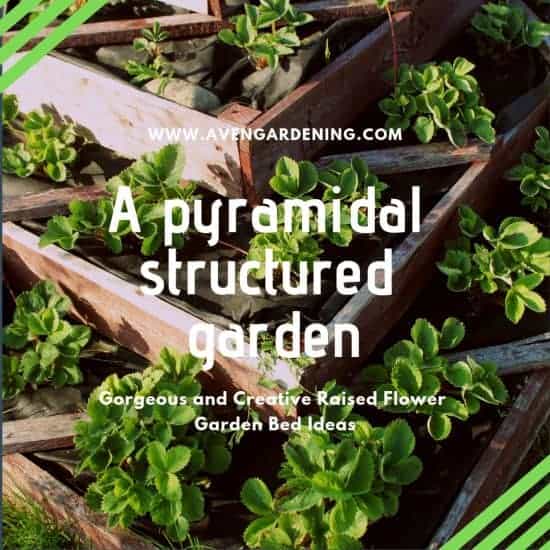 Trailing plants can cascade over the sides. A garden can have several of these pyramids, creating maximum planting for minimal space.
22. A pattern with pots.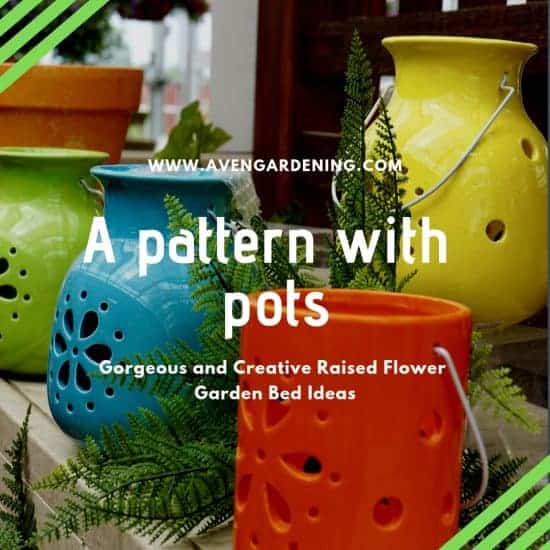 The plants are grown in pots and taken to the garden, where you can arrange them into the desired pattern. Then the whole arrangement is covered in compost, and the container covered to make the planting seem natural. The entire garden is a giant raised bed.
23. Create a design of small raised beds.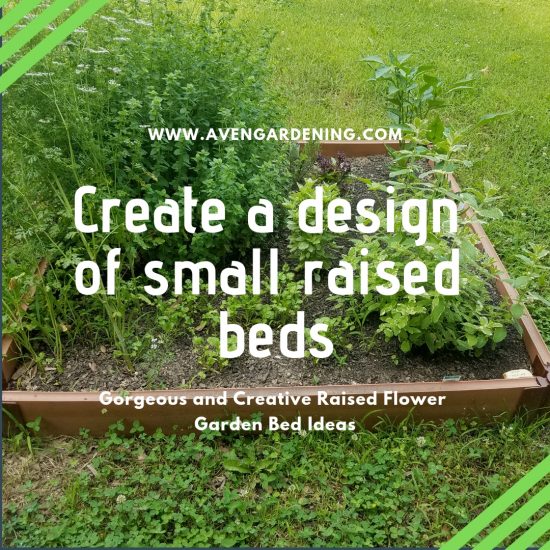 A thoughtful person with a small garden or yard space can create a pattern of raised beds. The beds give the garden structure, and the spaces between them form paths. You can grow different flowers in each raised bed.
24. Use your trellis.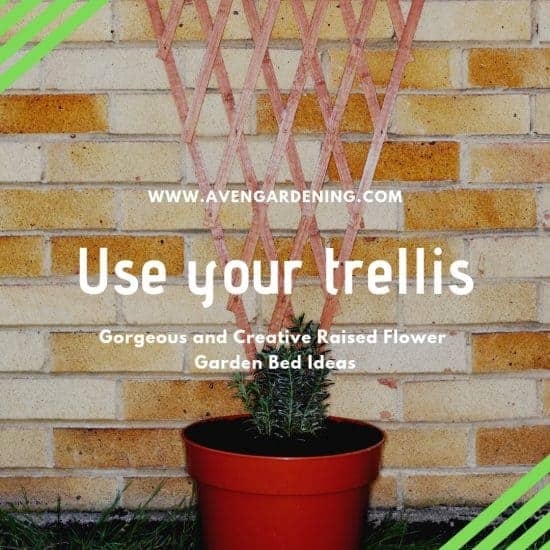 If you have climbing plants, like winter jasmine, it is a good idea to grow them in a wooden planter adjoining a lattice, for this allows the plant to grow and spread without sagging.
25. A dry stone planter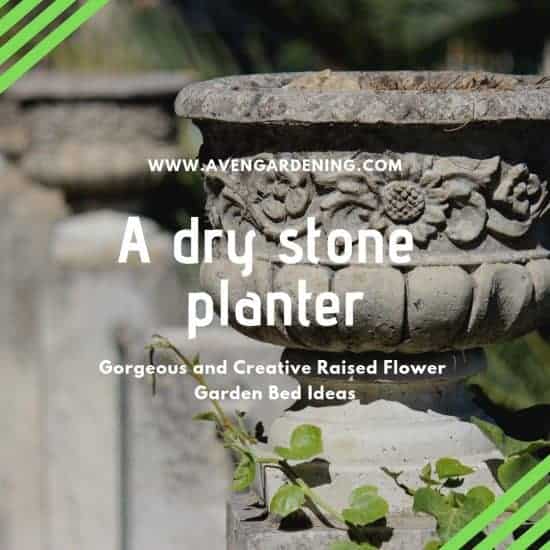 It consists of carefully stacking stones one an another to create a wall. In a dry stone planter, the stones are retained by a cage of metal mesh to prevent slippage.
26. A wheelchair-friendly bed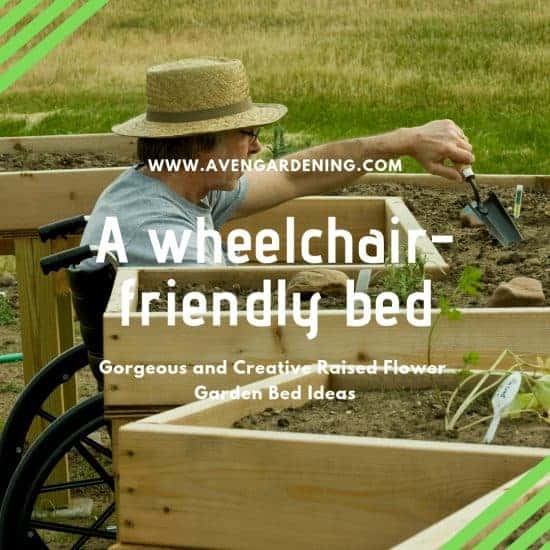 Whether made of stone or brick, a wheelchair friendly bed is shaped like an angular letter C. It is wide enough to allow the wheelchair access and has working space on three sides. The height of the bed is set to be manageable for the wheelchair user. Vital to this bed is paved access suitable for a wheelchair.
27. An old stump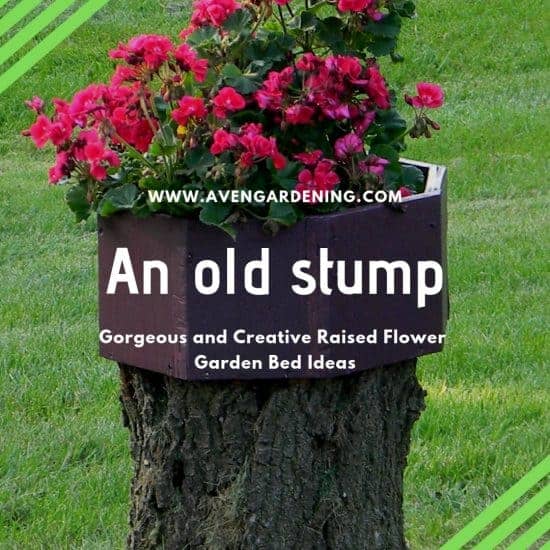 If you have cut down a tree, use the stump as a raised feature. It will most likely throw out new shoots if it remains alive. Integrate them with your garden. If the stump is dead accepted the wild fungi that are slowly breaking it down as part of your garden display. Set potted plants on and around the stump for further effect.
28. Raised beds from a fallen log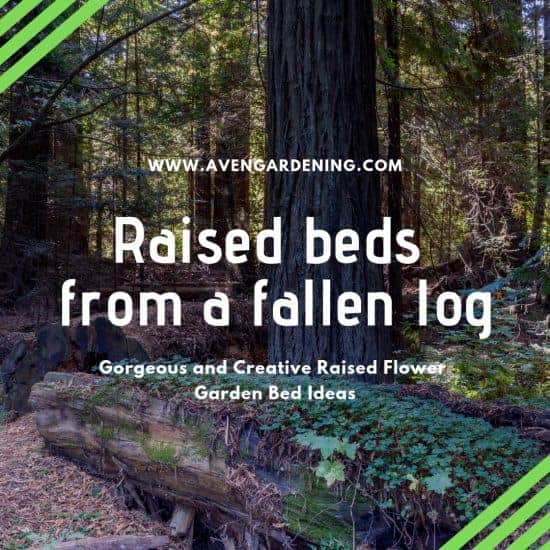 Unlike a stump, this will be dying or dead. But you can turn it into a feature with green credentials. Fasten pots to the wood and welcome the fungi with their bright yellow and white colors. Plant rambling roses around the trunk and watch them use it as a frame for growth.
Here we have given twenty-eight ideas for you to use. But the garden is a place for your imagination.