Plumeria, also known as 'frangipani' to some gardeners, is a delightful, delicately colored flower which belongs to the dogbane family of plants. Often grown as ornamental shrubs, plumeria plants are surprisingly hardy for such pretty blooms. They are a tropical species and have no trouble withstanding the harsher conditions of USDA zones 10 and 11.
They thrive easiest in warmer climates. In colder regions, they tend to be brought indoors during the winter as protection from frost. If you're planning to grow plumeria, we recommend keeping the plants in containers so you can bring them indoors when temperatures start to drop.
Also, make sure to pick up a high-quality plumeria fertilizer. Keep reading for more tips on growing plumeria flowers successfully in your garden.
Picking the Right Fertilizer for Your Plumeria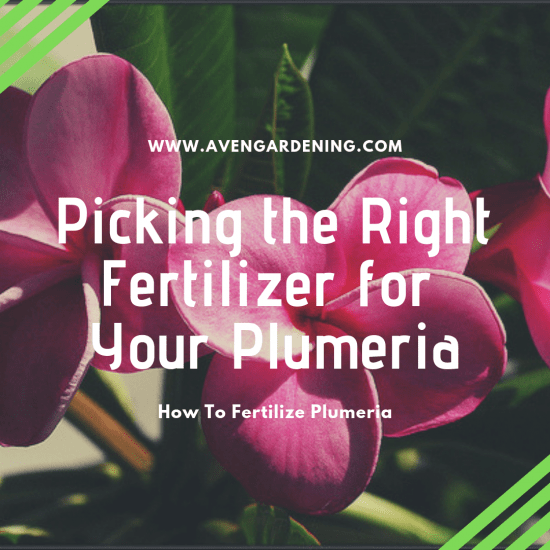 Fertilizer is essential for plants grown in containers, whether they primarily reside indoors or outside. Plumeria plants need the right combination of minerals and nitrates to grow up hardy and robust. They are phosphorous hungry which means any plumeria fertilizers you use should be rich in this mineral.
When shopping, always look at the middle number on the label. It will tell you how much phosphorous a fertilizer contains. Use the label to pick a product with a low to moderate volume of nitrogen. Don't forget nitrogen accelerates growth.
If you're keeping your plumeria plants in containers, you probably don't want unchecked, uncontrolled growth. The best plumeria fertilizers are those with a relatively low first number on the product label.
While not essential, some gardeners like to top up the soil in the container with Epsom salts. It's an easy way to rebalance the soil's PH; plumeria enjoys slightly acidic conditions, but regular fertilization can tip acidity levels too far. Add 1-2 teaspoons of an Epsom salt mixture to your containers once a month.
How to Fertilize Plumeria and Promote Controlled Growth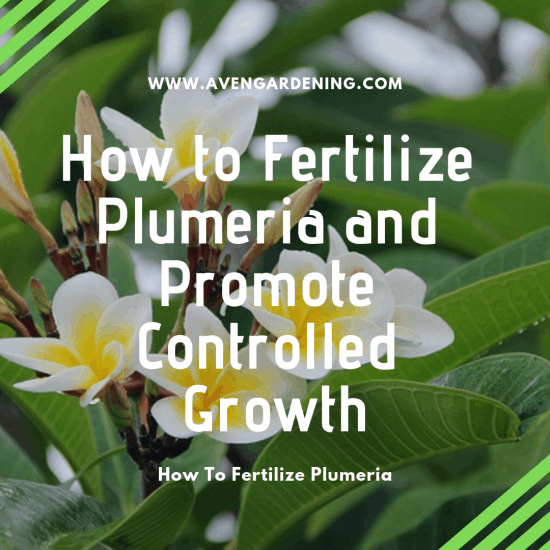 Fertilization routines are important for almost all flowering plants. They're essential for plumeria. Weekly fertilization can quickly turn into a big job. While the species is rather hardy, it becomes a little high maintenance when you consider the prospect of continually fertilizing throughout the summer.
We advise fertilizing plumeria plants in containers once a week. Take care not to water too frequently. It will wash away all that nourishment and goodness you've spent time adding to the pot.
There's also a risk of decaying roots if the plant becomes waterlogged. Give your plants ample water but always let the soil dry before doing it again. If you have any concerns about fertilizing the container's soil in the right way, you may want to consider using a foliar fertilizer instead.
It will get applied directly to the leaves, rather than the roots in the pot. Other than that, use it in the same way as you would natural fertilizer; apply once to your plumeria once a week.
When to Start Fertilizing Your Plumeria Plants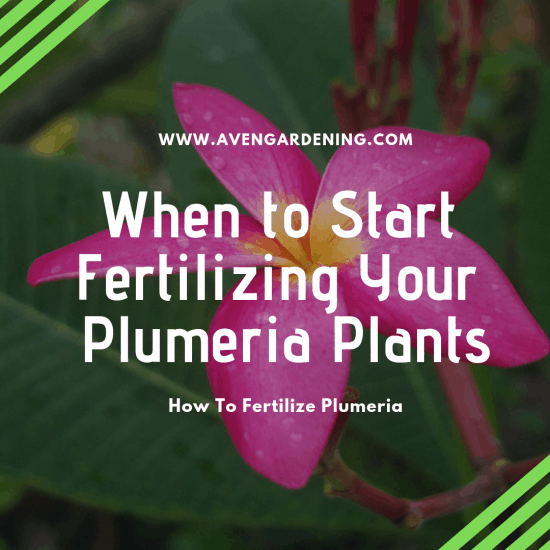 Start your fertilization routine in April. Apply once a week for three months. If you live outside USDA zones 10 and 11, in a region with winter frosts, your containers will need to come indoors for winter.
Stop fertilizing in early August and bring the plumeria inside. If you're lucky enough to live in a warmer climate, it's okay to keep fertilizing all year. We recommend using approximately 1lb of fertilizer for every inch of your plant's trunk diameter. Apply it at the drip line and up to two feet past it.
Fertilizer Choices for Your Plumeria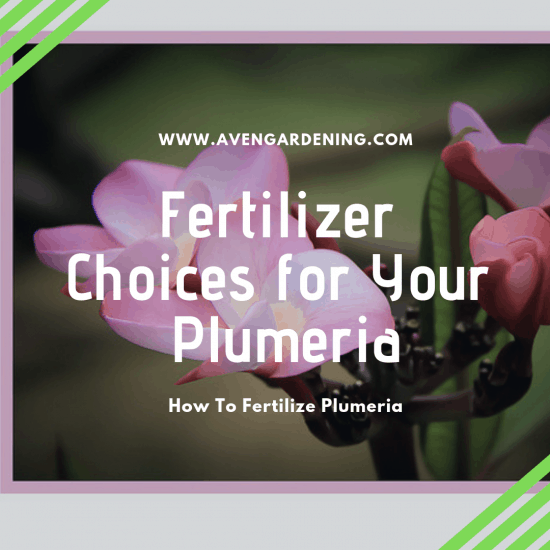 You can use all kinds of fertilizer brands on your plants as long as they contain the right balance of minerals. Some of our favorites include Miracle-Gro Water Soluble Bloom Booster Flower Food, Dr. Earth Exotic Blend Palm Tropical, and Hibiscus Fertilizer and Grow More Hawaiian Bud and Bloom.
It's best to pick a fertilizer and stick with that same brand once you see signs it's benefiting your flowers. Try not to chop and change too often.
You can, of course, look for a fertilizer that is specifically designed for use on plumeria plants. You don't have to – more generic brands will work fine – but it's the quickest way to ensure you're getting a product with the right mineral balance. Any fertilizer you use needs to contain a volume of phosphorous exceeding 50 in the NPK ratio.
Make sure granular products exceed a score of 20 to promote and nourish flower growth in your container plants. Plumeria blooms can be extremely beautiful. They are commonly used in Hawaiian garlands because they're so vibrant. Yes, if you want to add a little cheer and personality to your garden, plumeria is a great choice.
Plumeria plants require careful, constant fertilization to grow healthy, active and bright. It's worth remembering this when planning to add them to your garden. Are you willing to keep up with the fertilization routine? Do you have the time and money to top up containers once a week for several months or, indeed, the whole year?
Outside of its fertilization demands, plumeria is a natural species to raise. It is relatively low maintenance as it needs little care to flower providing its soil stays mineral rich. If you give your flowers what they need, at the right times, you'll be gifted with a bumper crop of beautiful blooms come to the summertime.
There's nothing like a bright tropical plant to perk up a tired yard and bring a little exoticism to lackluster flowerbeds!