The peony is luxurious, elegant, famous, and adored by even the non-gardener.they have strength and character from spring through the end of summer. Peonies are perennial plants (perpetual and recurrent) and can survive and thrive with minimal care in the right spot and according to their preferences.
There are three forms of peonies: herbaceous (bush), tree, and Itoh (intersectional) peonies with varying types. They come in a rainbow of assorted colors and "flavors" for every set of eyes and noses. The lighter peonies are typically more fragrant than, the darker flowers.
When to plant Peonies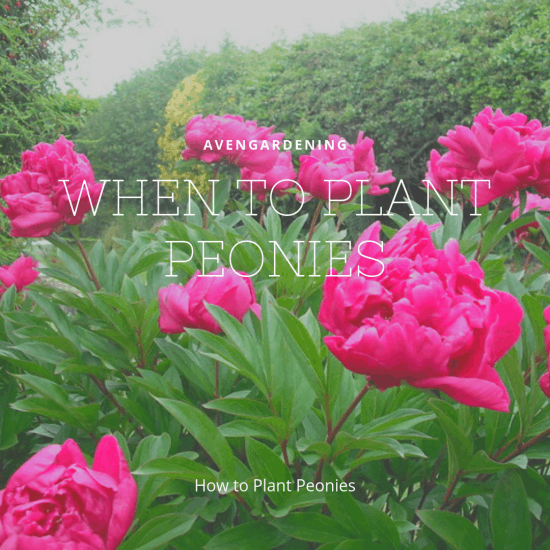 These lovely flowers can be planted between October and March. The bloom period varies from late spring to late summer, about six weeks before the ground freezes. Be patient with these luscious flowers as they may take two to three years to bloom for spring planted peonies.
After blooming, the peony flower will wear its glossy green leaves all summer and then turn purplish-red or gold in the fall. If you are planning to move them, you should move them when the plant is dormant; dig around the roots, disturbing as little as possible and transplant them to their new home. Peonies can even be divided to make new plants when you lift them. Be sure to cut them cleanly with at least three clear eyes (stem buds) on each section.
Where to plant Peonies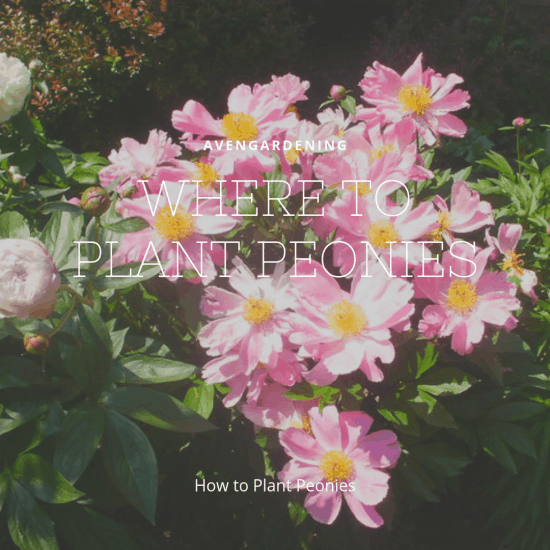 Peonies will flourish almost anywhere in the country. They're partial to Zone 3 and grow well as far south as Zones 7 and 8 (there are planting zones 1-11; each growing zone is 10°F warmer (or colder) in an average winter than the adjacent zone. It is easy to find your USDA Hardiness Zone on the internet with your zip code.)
Regardless of your area, the following are tips for successful site choice:
• Place in full sun or light shade.
• Choose well-drained soil.
• Ensure soil is nutrient rich.
• Peonies need at least 400 hours of temperatures below 40 degrees to bloom in the spring.
• If sited incorrectly, deep roots make transplanting mature plants difficult or impossible.
• Provide shelter from strong winds.
• Peonies do not enjoy being transplanted.
• Tree peonies need to be planted deeper. Unless they are grafted, plant peonies so that the crown (where the roots meet the stem) is 2 to 4 inches deep, using the same soil mixture as described above. If the plant has been grafted (check the label), plant it so that the "graft union" (the part of the plant where the grafted top is joined to the root stock) is 4 to 6 inches below the soil line.
How to plant Peonies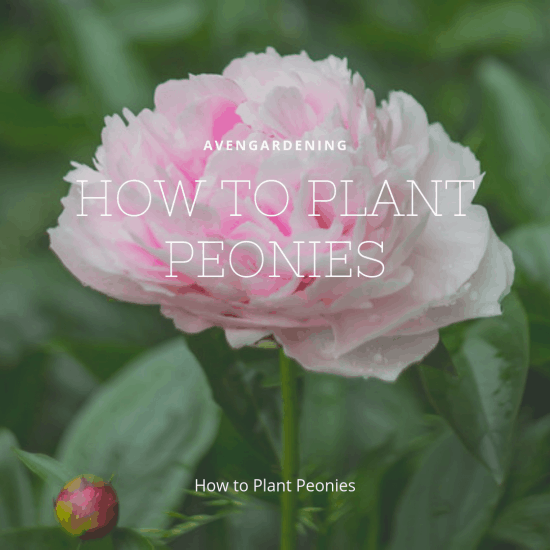 Now that you have found the perfect time and place for your beautiful flowers, you can trust that moving and adjusting them into their new home is just as easy. Peonies are usually sold as bare-root tubers with 3-5 eyes (small reddish buds like potato eyes); they eventually elongate and become the plant's stems. When choosing potted peonies, you should look for healthy specimens without leaf spots or weak-looking stems.
Space peonies 3 to 4 feet apart for good air circulation. They should be thoroughly watered, and they should not be planted deep into the ground/soil. Make sure that there are in soil that drains well. Check this early to confirm and end needless worries.
Dig a hole that is about 2 feet deep and 2 feet across. Add organic material in the planting hole to create the best possible living situation for your new love. If you are planting a container-grown herbaceous peony (the kind you would buy in a pot), place it in the hole and keep the top of the root ball level with the soil.
Keep in mind:
• Peonies enjoy "snow days"l in the winter just as our children do. So, keep them close to the soil's surface because peonies need these cold temperatures to attain dormancy (nap like a bear; snug as a bug) and happily set buds.
• Peony blooms can grow to be sizable and substantial.
• The stems are prone to droop or drag after it rains. The best solution for this issue is to place a peony cage (use metal supports with rings for the flowers to grow up through and offer support) over each plant in the spring before the leaves start to emerge.
• Peonies are not able to store up energy for next year's blooms without having existing leaves.
• If you are cutting flowers, don't remove more than half of the blooms.
• Make sure to leave enough stem with many leaves on the plant.
• Interestingly, ants will help peonies bloom. The ants are attracted to the nectar that the flower bud produces. They will climb up the plant and help open the buds to get to the nectar that is inside.
• The peony will bloom without the ants' assistance, but they help the process along. Ants also help the peonies by keeping others, damaging insects away.
How to enjoy Peonies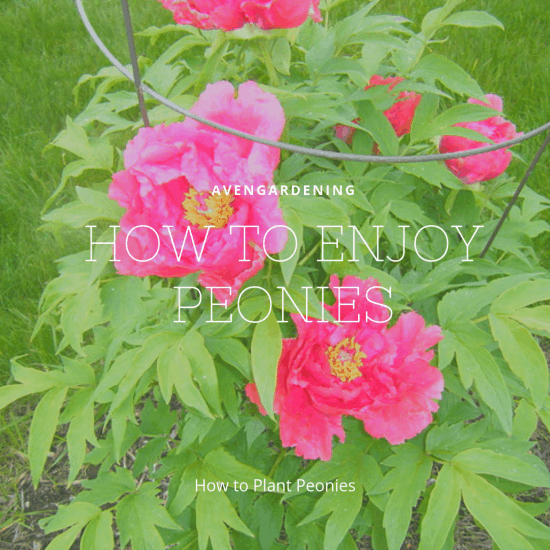 These flowers will easily convert you from the average neighbor to a seemingly professional gardener. They are abundant and make beautiful sentinels lining walkways and a lovely low hedge. They are fragrant, so you and the flower will attract the envious. They can be paired with many variations of itself and other types of flowers. They require little care as long as they are appropriately welcomed and considerately. They are comfortable but not wimpy; beautiful but not pretentious; welcoming but need their own space and food. Enjoy these new family members and celebrate their accommodating nature with pride and love!