Would you like to make your succulent potting mix? It is the best soil for succulents, and it's quite easy to make it. Below is a recipe of how to make a perfect succulent potting mix.
So what are the best soils for succulents?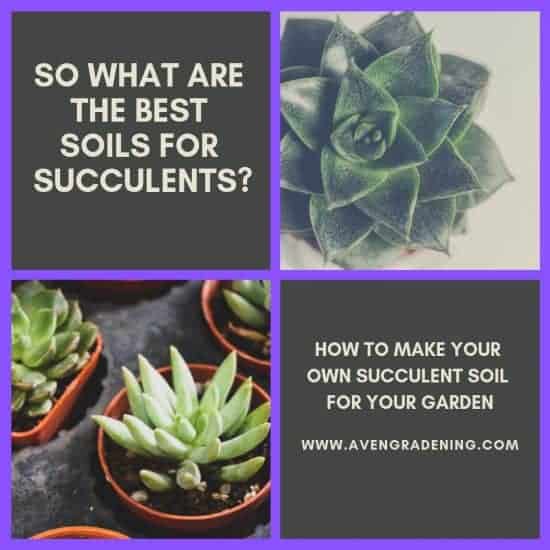 Making the right choice of potting soil for planting succulents is crucial. Based on my experience, most deaths of succulent plants are often caused by overwatering. A potting mix of porous soil that drains well is the best potting soil for succulent plants.
Succulents and cacti can adapt well with getting little water, as they are native plants to dry places with very minimal rainfall. They are, therefore used to receiving little bits of water. Their roots absorb water quite fast and efficiently, while their leaves and stems can store the water for weeks or even months.
You have to make soils used for succulents different from garden soil to prevent them from rotting. The soils must also have the physical ability to support these plants, retain a little moisture, nutrients, as well as perfectly drained excess water.
The ingredients used for succulents in hardy landscape gardens will vary. As an expert, you can mix succulent potting mix of different types due to the following:
Suit plants of different types (for example, Cold-tolerant Alpine, True Desert, or Tree-dwelling Epiphyte).
Tolerate certain weather conditions.
Container Size.
Their possible desire for water.
To get started and come up with your potting mix, follow the following basic procedures:
What are the ingredients needed?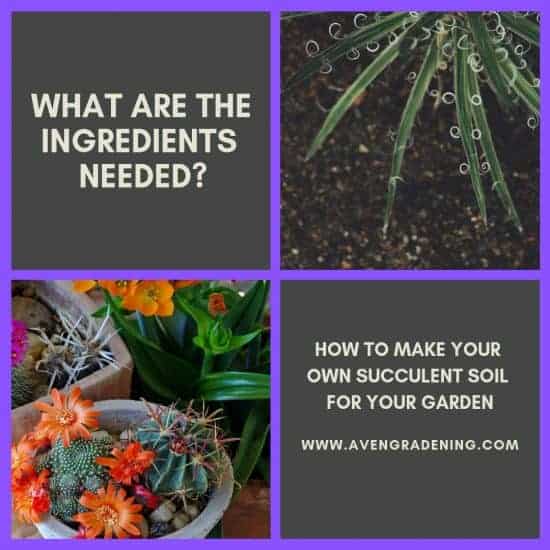 To get the best succulent potting mix, you can either start with a basic soil mix of cactus and succulent, or an African violet mix that is mostly available at most garden centers. Include some additional ingredients to:
Make watering easier.
Improve drainage.
Retain water for a long time without compacting.
An essential ingredient of any succulent potting mix is the organic matter known as Peat Moss, which dries out quickly and is hard to wet. There will be a faster penetration of water when you add ground bark that has been finely ground.
You can also subsitute Peat Moss with Coir for homemade mixes. Coir consists of coconut husks with shredded fibrous. It decomposes very slowly, and when dried out, it is easy to wet. Compost is another option that you can use although it decomposes quickly.
Another significant ingredient that allows water to soak and drain quickly from the soil are inorganic substances which include:
Crushed granite.
Perlite.
Pumice.
Chicken grit.
Calcined clay
Non-soluble cat litter.
All these improve aeration, as well as keep the mix airy and crumbly. Drainage will increase, and as the organic material decomposes, these inorganic materials will not break down.
How to Make the Mix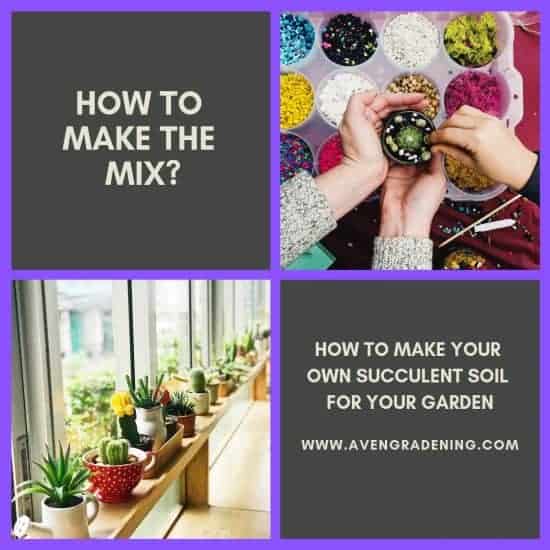 Begin mixing equal amounts of organic potting soil and fluffy inorganic material. Use little amounts of drainage ingredients for the smaller succulents such as Crassula, Aloe, Sedum, Sansevieria. You can add more massive amounts of the same to Yuccas, Agaves, and True cacti such as Opuntia.
When the mix of your ingredients is ready, pick a handful, wet it thoroughly and squeeze it in your hands. If it happens to compact and stick together, it will not provide good drainage for your plants. Continuously add the inorganic drainage material as you test, until the wet mix crumbles.
Succulents shouldn't be overwatered at all, as they will quickly die. The succulent soil is, therefore, essential because even if the succulents become overwater by accident, there will always be enough sand to absorb.
In summary, the following ingredients are essential:
1. Potting Soil.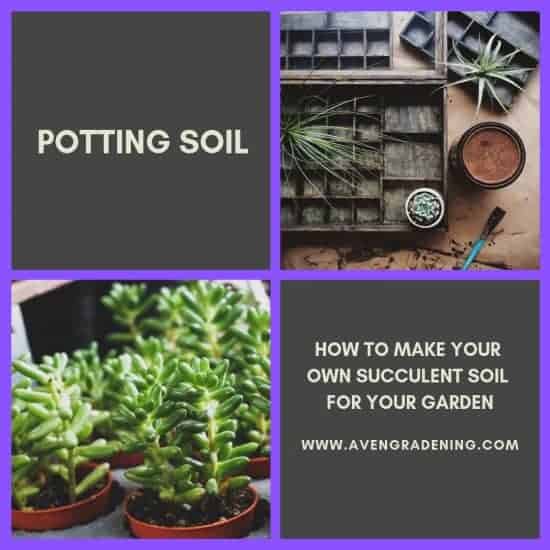 You can use an indoor potting soil that is all-purpose. Avoid solid potting soils with mixes that retain water such as vermiculite.
2. Course Sand (poultry grit and surface can also be used)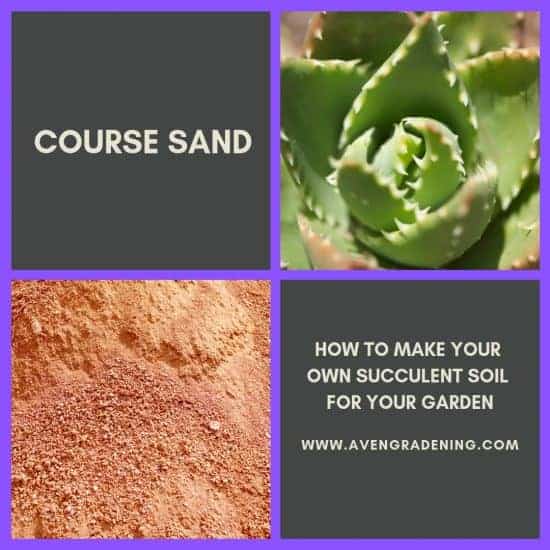 Succulents grow perfectly in sandy potting soils that are porous. You can buy sandbox sand at any hardware store around you.
3. Perlite or Pumice.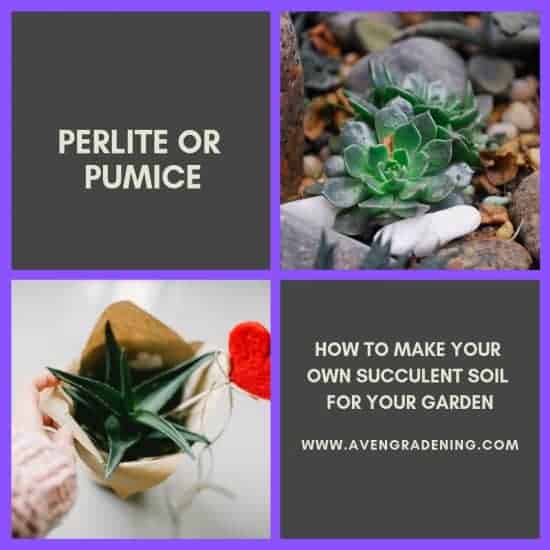 The soil amendment components are lightweight, and usually, retain a little amount of moisture.
The Exact Measurement of Ingredients Needed.
3 Potting soil parts.
2 Coarse sand parts.
1 Pertile or Pumice part.
Follow these Directions.
Add all your ingredients in a large bucket and mix well using a trowel or hands.
Now plant your succulent plants in own made succulent soil.
You can store any left-over succulent soil in a cool and dark environment.
You can now get started and enjoy your planting exercise!