One of the most elegant flowers in nature, the orchid is my favorite plant of all, and I always make sure to have at least one orchid in my home at all times. If you are located near Trader Joe's, then you already know how plentiful and inexpensive orchids can be. Because of my love for them, I would like to take the mystery away from them and instruct you in my methods for making a grocery store plant look like an expensive floral shop design.
Cultured and refined, phalaenopsis orchids radiate a subtle beauty. Found in most grocery stores and home centers, you can be found in a wide range of striking colors. Armed with an attractive container, Spanish moss, and any compelling offshoots or other plant castoffs can be used to revitalize your supermarket orchid. This process does not take very long and is sure to impress anyone you gift it to!
If you are looking for a simple, yet elegant gift idea to impress someone special to you or merely want to learn new, yet straightforward techniques for arranging orchids, you have come to the right place. I will enjoy instructing you on how to create a long-lasting arrangement that will bloom for the next several weeks.
You are enjoying gifting for Mother's Day, Valentine's Day, or as an elegant arrangement for your own home!
Materials needed:
Phalaenopsis orchids
Kiwi vines (or any twigs or vines that you find visually exciting)
Spanish moss
8×8 glass cube
Clippers
I often have orchids on display at my French Garden home, especially during the summer. Orchid arrangements can be costly when you buy them from a florist, so it is very cost effective and easy to make yourself when you buy your orchid and container from the grocery store.
For my arrangement, I used an antique French pot (jardinieres), as it just brings another level of luxury and elegance to the arrangement.
How to Create a Stunning Arrangement for Your Home:
1. Gather your Materials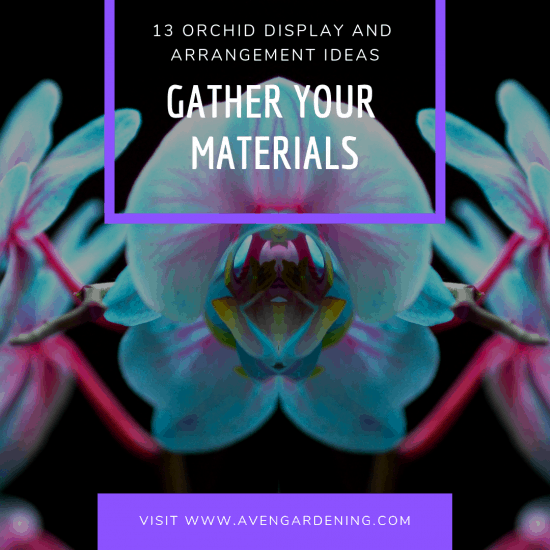 Your favorite bowl, whether it is an antique or found in the corner of a shop, can be used. You will also need between 2-3 orchids, dependant on the size of your container. Orchids that have not bloomed yet and are the same color will work the best. Generally, I add a few green plants–maidenhair ferns or ivy look best.
You will also need 1-2 bags of decorative moss (natural or reindeer moss), that you can buy at plant centers or craft stores. You will also need a plastic bag to line your arrangement, as well as gravel or several plastic bags to center the arrangement.
2. Line your Container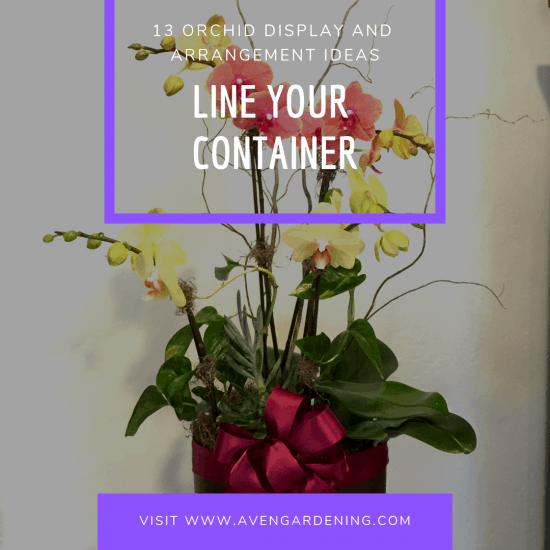 Put your plastic bag in the bottom of your container, making sure that there are no holes in the bag. Scrunch it down into your container, and then add gravel if you have it to the bottom of the bowl.
3. Place the Plants Inside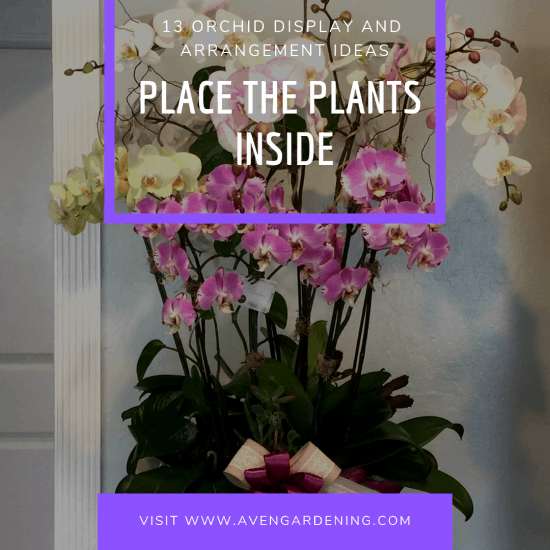 Set your orchids on the top layer of gravel until you have them standing upright in the position that you desire. If you need to scrunch up more plastic bags or add more gravel to position them where you want them, do so. Make sure that the orchids are upright.
4. Cover with Moss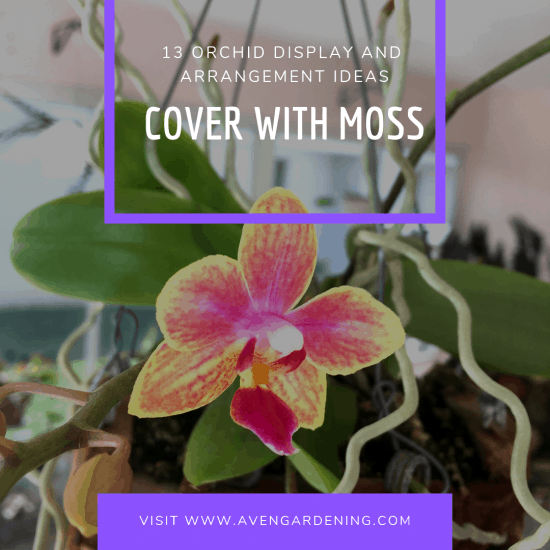 Use the moss for stability, by packing them all around the orchids until they are covered entirely at the top. The moss should be seen to the top of the container and packed tightly, as they will keep the orchids moist, as well as provides a pleasing view.
5. Place and Enjoy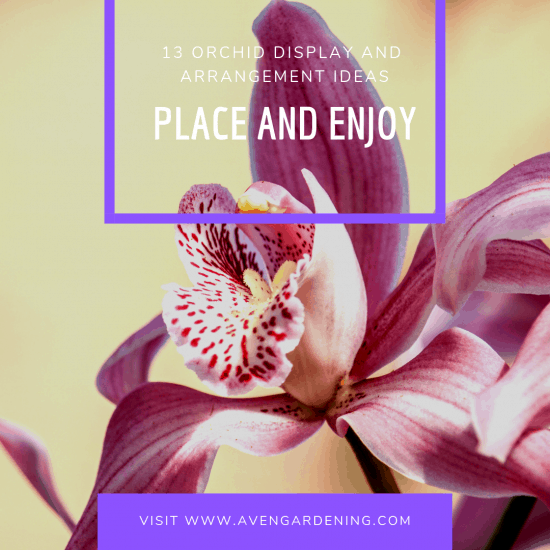 You can place your arrangement in light, but not in direct sunlight.
An extra tip should be that if you do not like how your arrangement looks in the spot you placed it, move it until you are satisfied! You can also swap out the container for something more pleasing.
Incredible Orchid Design Ideas
1. Orchid Species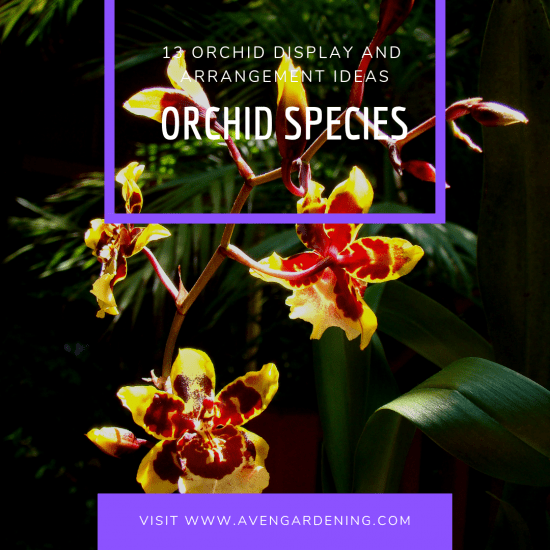 The New York Botanical Gardens display a mere fraction of the orchid varieties in the world, as there are over 30,000 naturally occurring species. If you have a chance, go to the Gardens to receive firsthand knowledge on how to care for them.
2. Phalaenopsis Chandelier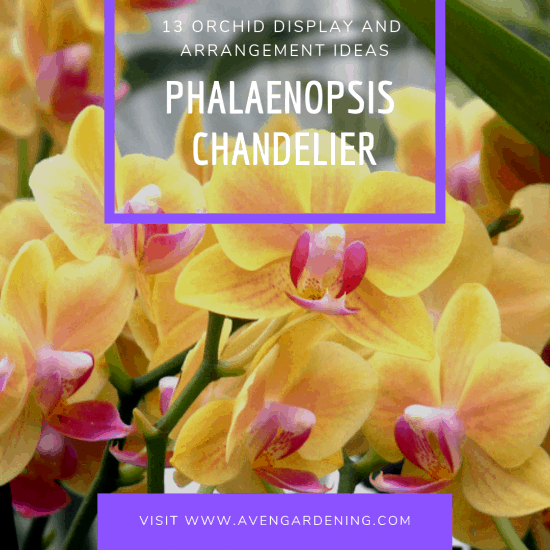 If you have a basket style chandelier, the phalaenopsis will always take the focus. The majority of orchids, including Phalaenopsis, are epiphytes (roots that reach into the open air to twine around an anchor, usually another tree or plant), while terrestrial orchids (such as cymbidiums) grow in soil.
3. Adaptable Orchids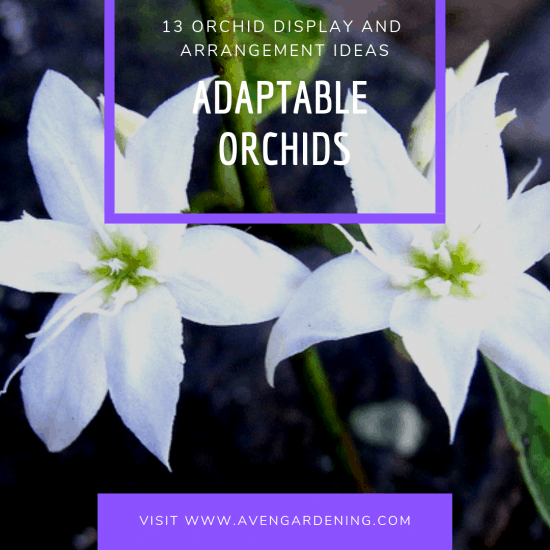 Because orchids can adapt to their surroundings, you can be found shaped into many configurations. For example, at the 13th annual show at the New York Botanical Gardens, they had orchids formed into columns and chandeliers.
4. Orchids High and Low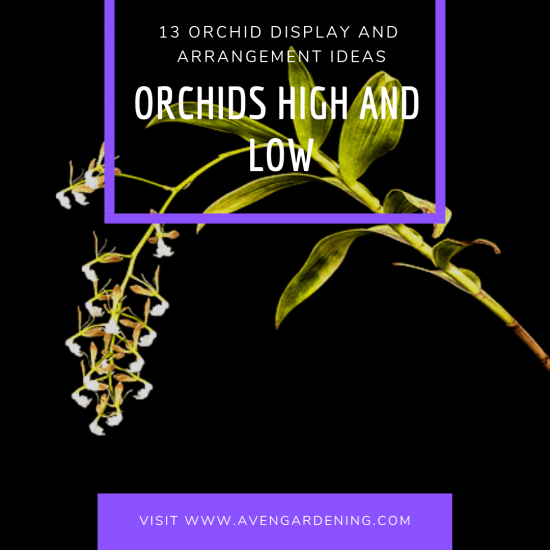 If you are ever able to visit the New York Botanical Gardens, be sure to note the orchids that are clinging to tree trunks, stems, and branches from the ceiling to the floor. Though harmless, these epiphytic will take over any available niche.
5. Orchid Design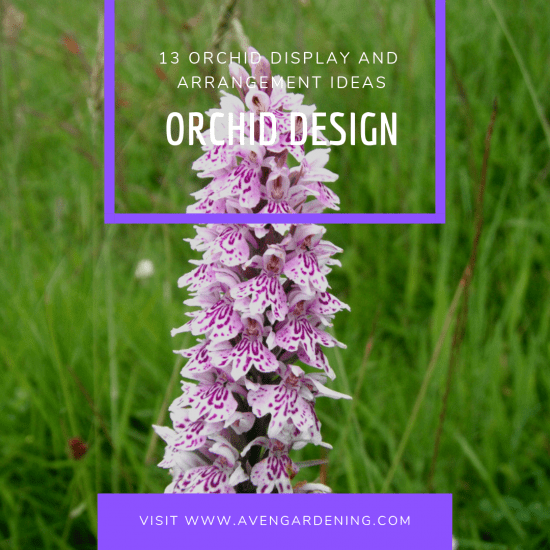 Francisca Coelho, the designer of The Orchid Show: Chandeliers, has been called the "best female gardener working under glass." Her exhibit, which showcases "iron trees" that hold orchids in small baskets was inspired by a visit to a private home in Florida.
6. Orchids Around the World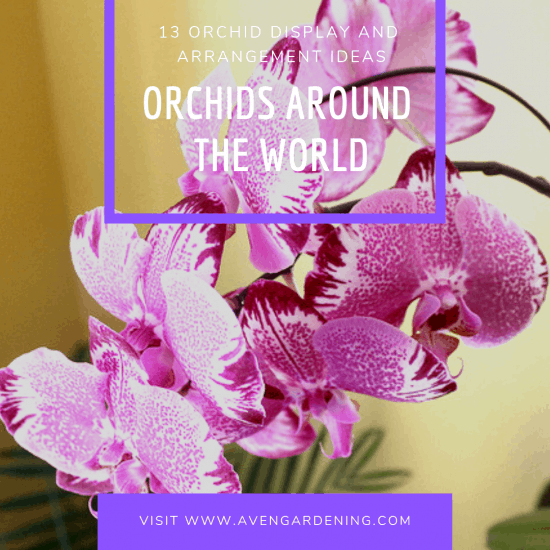 The NYGB has a permanent collection of 6,085 orchids (including 2,261 taxa, a different kind of orchid) from Australia, Africa, South America, and Madagascar. The NYGB research and conserves these plants.
7. Orchid Sizes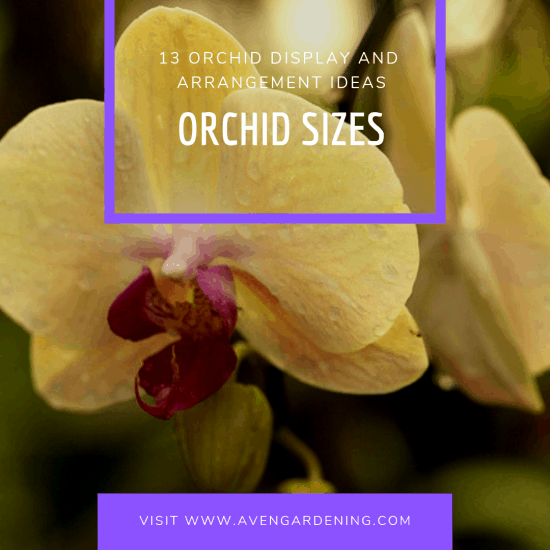 Interestingly enough, orchids come in several different sizes, depending on the variety. Some of their flowers can measure up to 1/16th of an inch in diameter, while some can grow to over 25 feet tall.
8. Orchid Care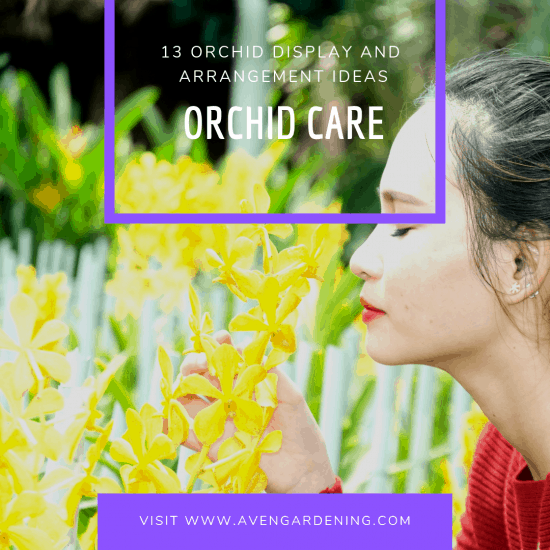 To care for orchids successfully in your home, you will need to provide proper light, humidity, temperature, potting medium, water, air circulation, and nutrients specific to the orchid type. It is, of course, a lot more challenging to care for a large variety of orchids in a single glasshouse.
9. Orchid Centerpiece Chandelier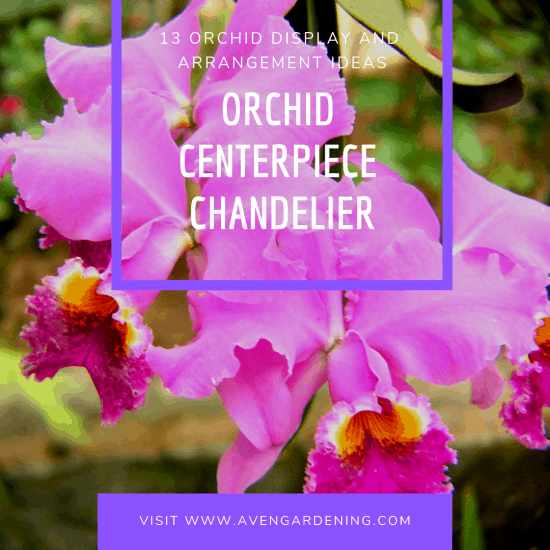 One of the easiest orchids for beginners to start growing would be the phalaenopsis orchids (also called moth orchids), which are on display at The Orchid Show exhibit. This exhibit holds 500 varieties of orchids.10
10. Orchid Displays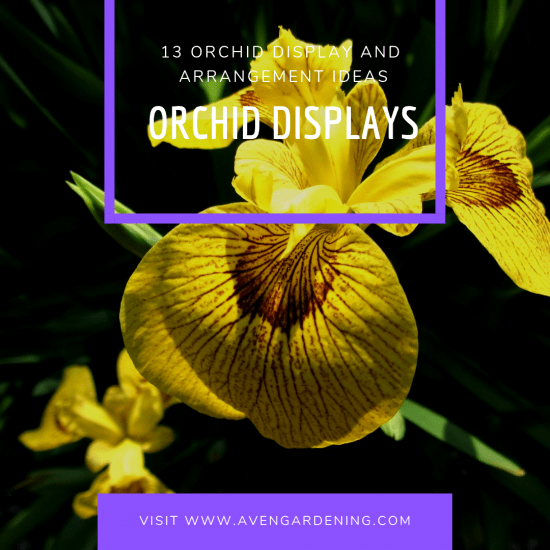 When you visit any sort of flower show, but especially The Orchid Show: Chandeliers, you should always be looking for inspiration for your arrangements. One thing to note would be if your orchids are going to be displayed above your heads, then they should be staked upright for a better view.
11. Orchid Shapes and Forms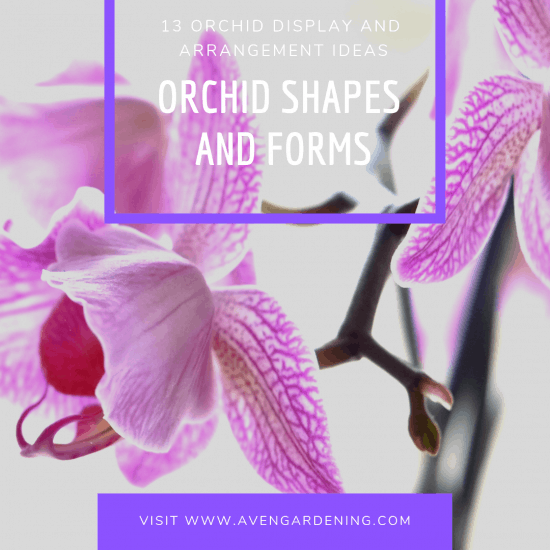 Orchids come in many different shapes, colors, and forms. Phalaenopsis orchids bloom to resemble moths in flight. Others remind us of wasps, bees, and butterflies, as well as grown to maintain traps, buckets, and various trigger methods to encourage bees and other insects to pollinate them.
12. Orchids and Other Plants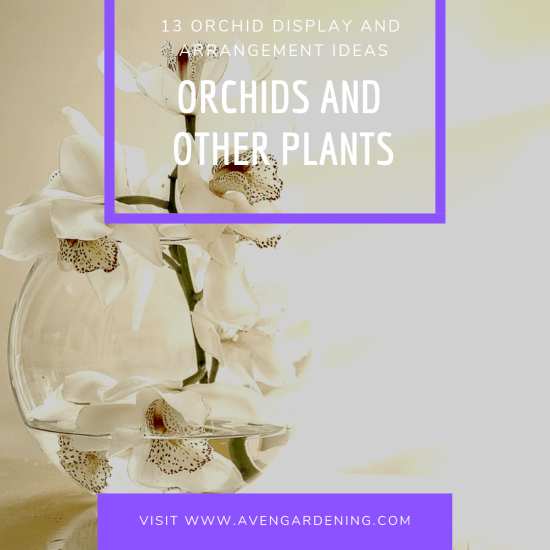 Orchids can be mixed with other plants, such as ferns, lush moss, and similar plants. Baskets containing about 35 of these plants surround the chandeliers. All of these orchids were grown in New York and will be familiar to many visitors.
13. Patio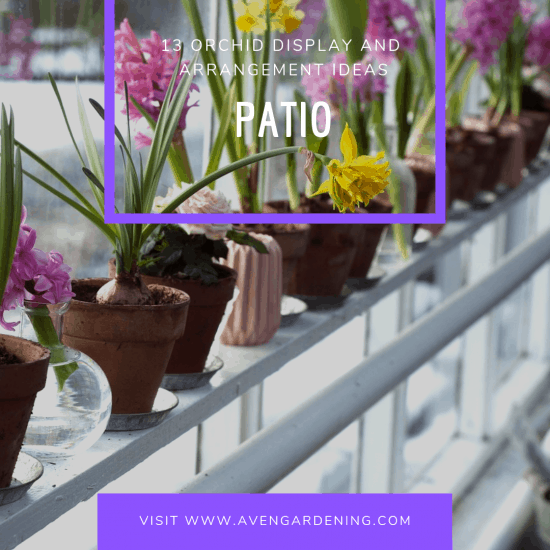 Use your patio as a vehicle for elegance and femininity by creating a scene of orchids, for a unique, outdoor showpiece.