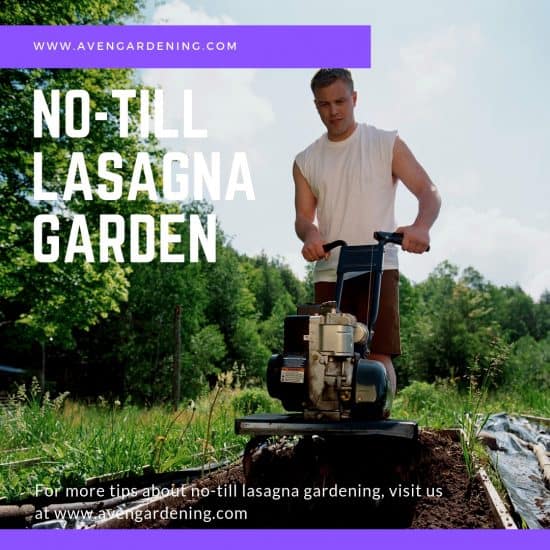 Creating a Lasagna garden is a new, less work method of gardening. This method creates a garden soil that is nutrient-rich and easy to work with the garden. The name, Lasagna garden, has nothing to do with what you can grow in such a garden, the "No-Till Lasagna" refers to the method of layering of the organic materials resulting in an excellent gardening soil that is easy to plant in. The layering of these materials builds free rich compost-like soil which develops as the layers break down.
This method is also called "sheet composting." This method of gardening is fabulous for the environment and needs fewer chemical additives such as insecticide and fertilizer and less water.
Some people have all the time in the world to spend tilling in the spring, then weeding and watering all summer. Some people prefer to only garden in the traditional method and aren't interested in newer ways or time-saving tips. However, if you have a full life, are open to trying new things, perhaps hate pulling weeds all summer, then this type of no dig sheet mulching method of gardening may put a new spring in your step.
Brown materials to be layered: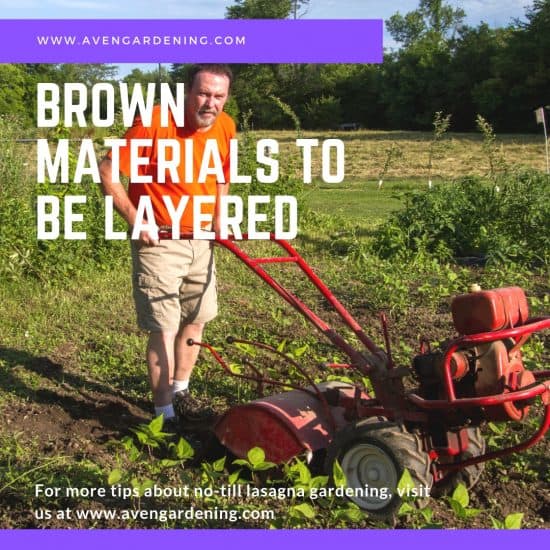 Dry pine needles.
Cardboard
Peat moss junk mail minus any plastic
Dry leaves.
Straw
Shredded newspaper.
Wood chips
Sawdust.
office paper
Green materials to be layered: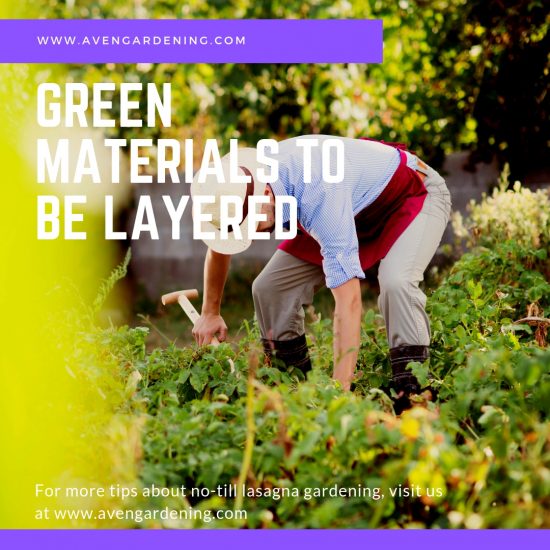 Manure.
Vegetarian kitchen scraps such as Compost
Potatoes peels, fruit pieces
Seaweed.
Tea bags
coffee grounds
Untreated grass clippings.
Bonemeal
Things NOT to layer in: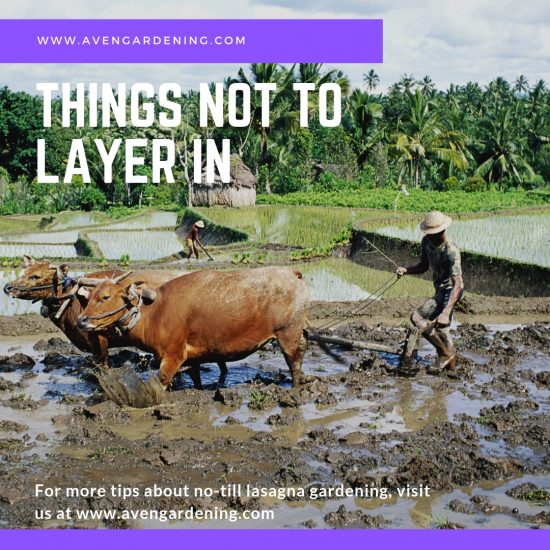 Meat
meat broth
chicken skin
meat by-products
Detailed Instructions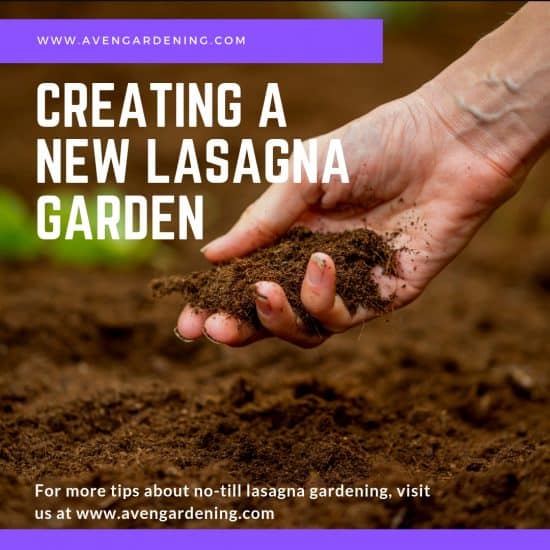 To begin creating a new lasagna garden, I recommend that the initial layers be put down in the fall, which is allowed to breakdown thru the winter to be ready for spring planting.
1. Select your area, whether it will be raised or not, and layer newspapers and cardboard over the area including any grass or weeds.
2. Wet down the newspaper and cardboard thoroughly. It smothers unwanted vegetation and helps prevent weeds and grass from growing thru to the surface.
3. Gather your green and brown materials. The brown elements make up the bulk, they are dry, and they compost quickly creating oxygen-rich soil. The green materials are nitrogen rich.
4. Your first layer is five inches of brown materials. The next layer is three inches of green materials. When you have put down your final green layer, top it all off with five inches of garden soil. Over the winter these layers will compost and blend resulting in a fertile and loose soil to plant into in the spring.
5. When spring arrives, there is no need to till your lasagna garden, plant your seeds, water, and watch the magic that grows healthy productive plants using less water and a lot less weeding.
6. Once your seedlings emerge, spread a six-inch layer of straw over the surface of your garden bed. The straw conserves water, helps prevent weed growth, and breaks down over time adding to your soil.
7. Beginning when the garden is spent for the season, and you have picked all the produce you want, new layers can be added to the lasagna garden bed occasionally thru the fall and of course, break down in time for spring planting.
The goal of the lasagna garden is to create loose, fertile soil by using materials commonly found on hand, allowing for less watering and weeding, requiring less labor in general while producing more produce on healthier plants that need less chemical additives.
You can create a lasagna garden anywhere, but they are commonly found in raised beds. These beds are often framed with wood, stones, bricks or that type of thing. The framing allows for easy access, and there are usually paths between beds. The paths can be created by laying cardboard down, watering it well, then topping it with wood chips, gravel, or stones among other things.
To aid in water conservation lay soaker hoses under a layer of straw mulch. It puts the water right at the plant's roots while the straw prevents the water from evaporating too quickly.
A note about planting, ensure you dig deep enough to surpass any newspaper or cardboard that may not have broke down yet.
Again, you should find your lasagna garden needs less water and weeding than traditional gardens do. Due to the composting the soil is fluffily allowing it to hold water better. Also, the materials used to feed the soil meaning less need for other fertilizer.
Another Great idea for gardening is to create an extra area of your lasagna garden bed, possibly off to the side or some other out of the way spot. Create this smaller bed precisely as you do your main garden. However, this bed is for growing soil for things like potted plants, soil for transplanting into, perhaps to start seedlings in a greenhouse.

Another suggestion is to possibly plant herbs in the small bed while using the majority of the bed's soil in other ways because it is so healthy and holds water well. The possibilities are endless.
The next time you are peeling potatoes, peeling fruit, or mowing the grass, think, recycle and reuse. You aren't just cooking or doing yard work. You are building your garden.