Gardening is a technique that runs in my family. Since I was a young girl, my mother often told stories while she gardened. My brother and I would play in the dirt and listen intently to the stories she told of her childhood. As we became older, she would require our help. My brother disliked assisting my mother but I myself enjoyed it very much. Over time, I became skilled in potting plants. I have done many things with plants and trees in my many years of practice. Through time, I have learned to be inspired by my surroundings and creative with the things I already have to make the characteristics of my garden look unique. Here are a few of those in detail.
1. Re-purpose old ladder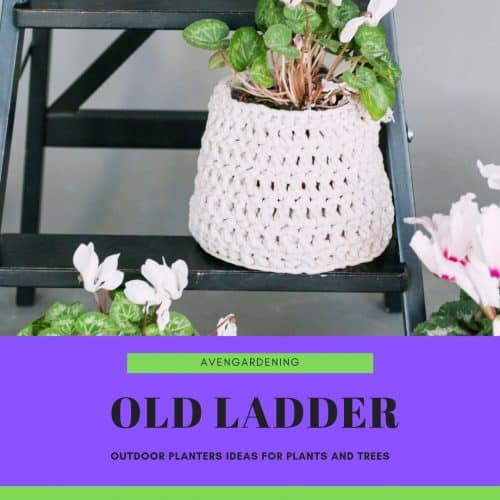 You will need that rusty old ladder that you don't use anymore. If it is an old wooden ladder, you may choose to leave it as-is for a rustic look or stain it for a more modern approach. If it is a metal ladder, you may want to add a fresh coat of paint for a more farmhouse or cottage type look. Then, you can set it up in your garden as a centerpiece or an accent piece. Spruce it up by adding some flower pots and vines.
2. Birdbath garden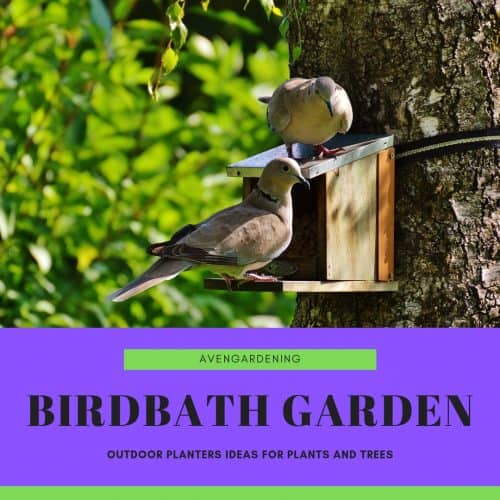 If you're like me, you have an old birdbath in your garden that rarely stays full of nice clean water, and the birds don't use it. Retrieve that birdbath and put a fresh coat of paint on it! Then you will need some potting soil and a shallow-rooted annual flower. Spread the soil out in the birdbath and dig 2-3 inch holes in the soil to plant your flowers. The flowers will return every year! (If you are worried about the frost, cover the birdbath over with plastic or a tarp in the winter months.)
3. Tire Garden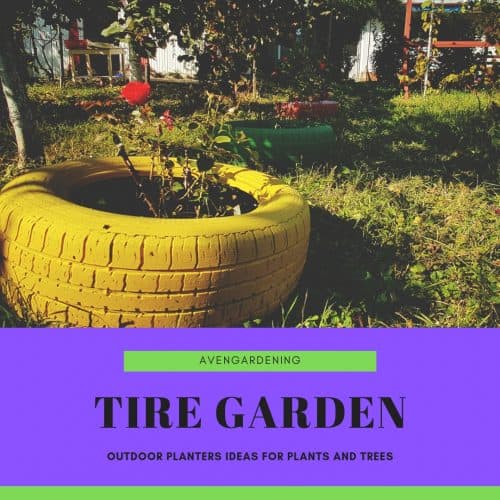 If you have some old tires laying around your yard, this is the project for you! Grab at least 2-3 old tires. Spray-paint them your favorite garden colors. Then, once they are dry, stack them on top of one another. Stack them at least 2-3 tires high. Pour some planting soil in the hole and plant some flowers or trees! If you are planting flowers, pour the potting soil to the near top of the tires and then plant the flowers. If you are planting a tree, only pour enough soil to fill about 1/3 of the way.
4. Strainer plant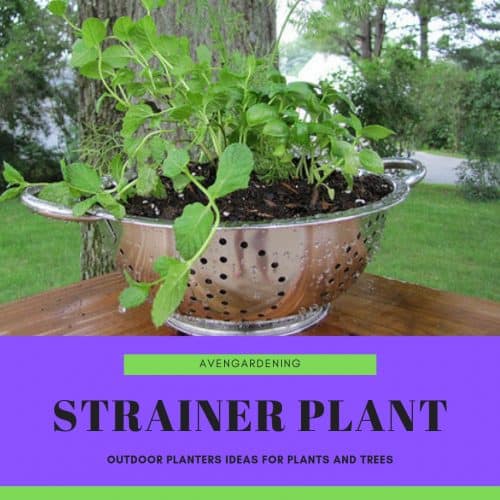 Grab a metal strainer from your kitchen and give it a quick spray paint if it needs it! You will need a drill, some small chain links (at least 10 foot in length), 2 square foot of plastic, shallow-rooted plants, and potting soil. Drill four holes in the strainer – evenly spread apart. Connect the chains through the holes and join then at the center. Then, lay your plastic down in the strainer and poke five or six small holes in the bottom for drainage. Then fill the strainer with potting soil and plant your flowers. Hold the chain at the center and hang your pot from your porch for a great rustic look!
5. Classic wheel barrel garden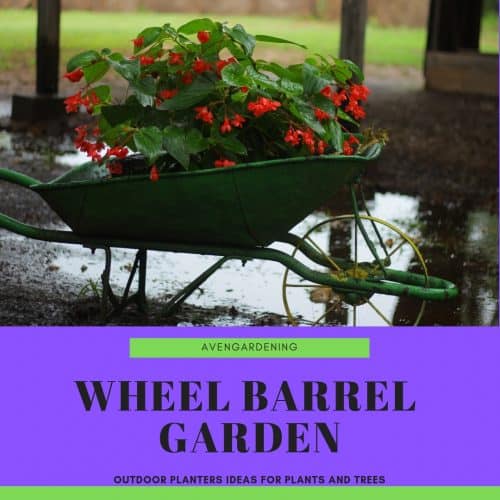 This is a classic and still looks amazing in your yard! The steps are easy. Drill a few drain holes in the bottom of the wheel barrel and fill it with planting soil. Then plant your flowers! I love to use flowers that tend to overlap. It gives the wheel barrel even more appeal!
6. Tree stump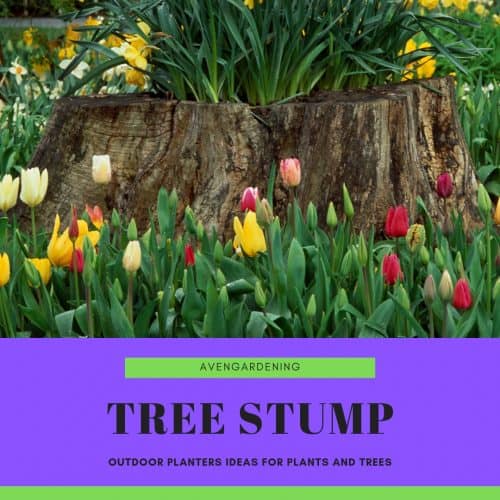 Do you have a tree stump in your yard that you're just dying to do something with? Dig the center out of the stump, pour in some soil, and plant some flowers to give the stump some pizazz!
7. Desk garden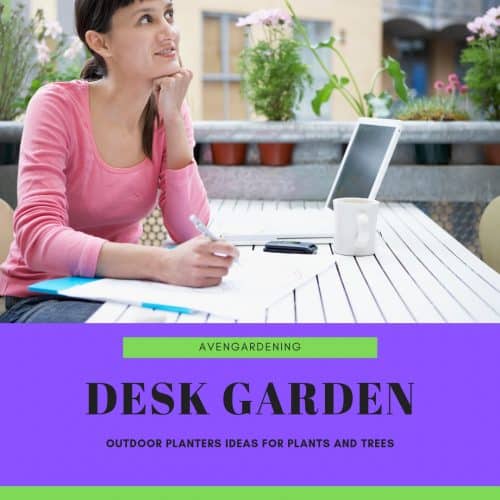 Do you have an old wooden desk that's just taking up space in your attic? Pull it down and give it a fresh coat of paint (or stain it). Then pull at the draws out, drill a few drain holes, and fill the drawers with potting soil and flowers! This idea is perfect for a cottage!
8. Makeshift pots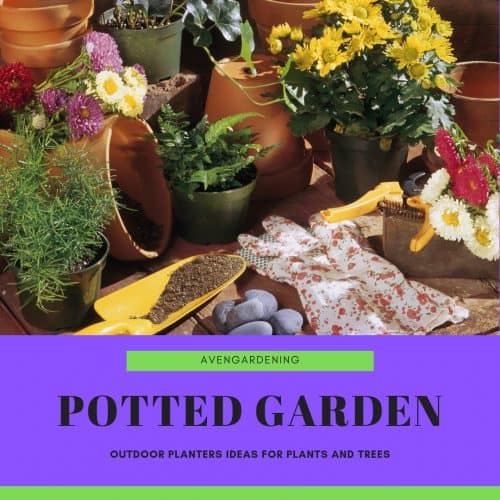 One thing I love to do is make makeshift pots. You can do this is nearly anything you can find! For example, you can use rain boots to build a plant. Drill a few drain holes in the bottom of the boot and fill the boot with potting soil and flowers. This procedure can also be done with purses, cinderblocks, shoes, gloves (no need for drain holes in these!), bags, carts, cans, jars, and more! The list goes on forever and allows you to get creative.
Many of these things allow you to recycle old and retired items from your house and garden. You can get creative and adventurous and use many other things that aren't listed here. Looking for new things to create planters out of is an exciting activity. The ideas are endless and can help you keep your treasured items around for a little bit longer. Make sure that you keep your plants well watered, especially in the dry months (May-August).
On the other hand, make sure that your planters have drain holes in them that allow excess water to drain during the wet seasons (February – April). Again, make sure to cover your plants up during the cold months to avoid the frost (December – January). Moreover, remember to make your garden unique to you!