Japanese Zen gardens have been around for many centuries. Such gardens mix simple elements like bamboo, moss, sand, stone, and wood with the aim of making a calming haven. There are three basic concepts involved in the creation of these mini gardens, working on a reduced scale, symbolization and also witnessing through a borrowed view.
1. Rock gardens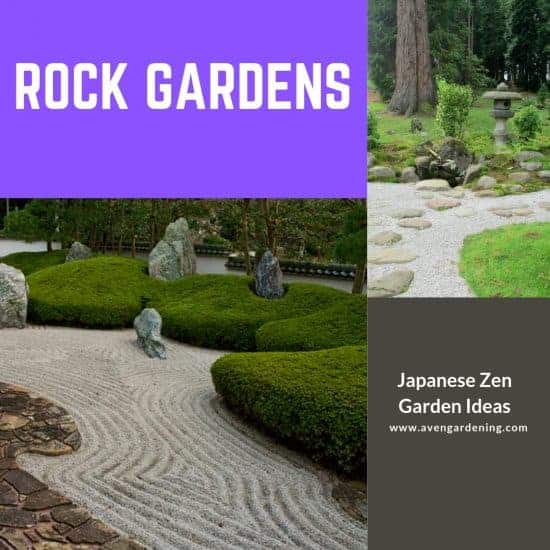 The idea of rock gardens is that these portray a mini version of the mountains and the sea.
2. Moss gardens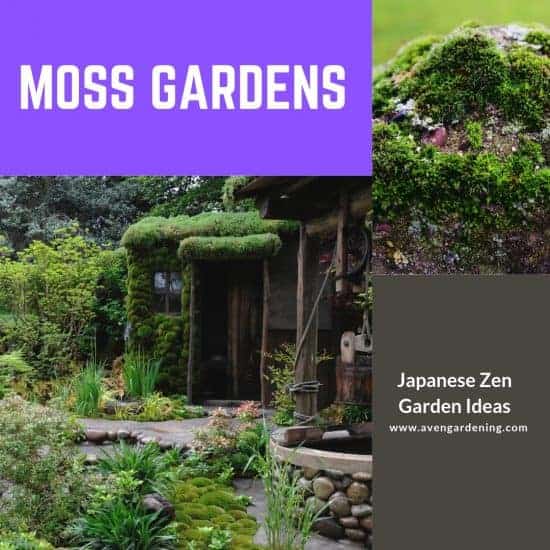 Moss is the main feature of moss gardens as it grows on rocks and trees within the garden.
3. The naturally asymmetric Japanese garden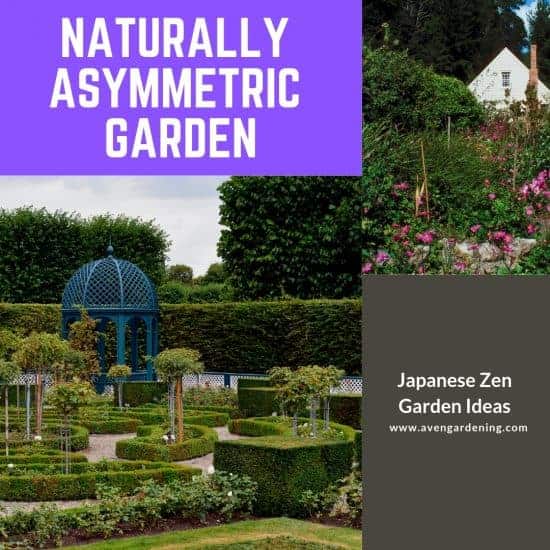 Most Zen gardens are features such as fish ponds filled with koi fish which achieves skewed balance.
4. Japanese garden with an arched bridge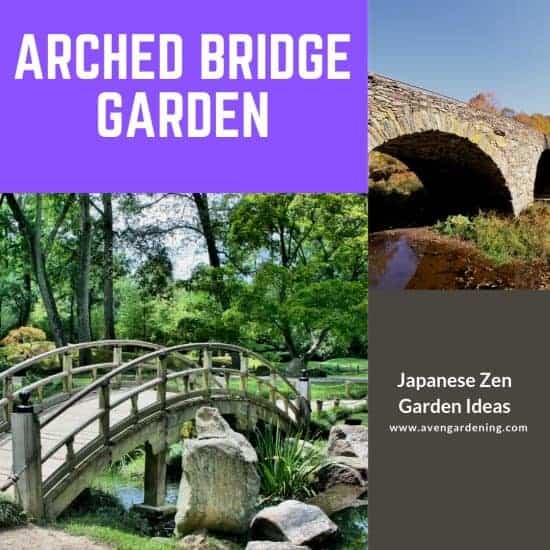 Arched bridges are used to put something made into gardens, and to balance things out with nature.
5. A Wabi Sabi Japanese garden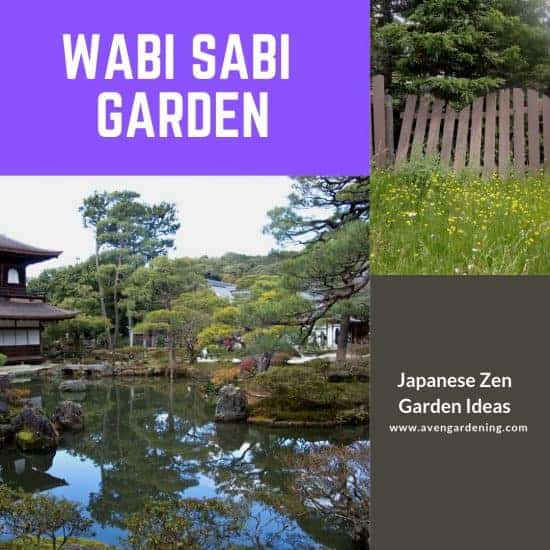 The idea of Wabi Sabi is that it brings a balance between the modern and the traditional in Zen gardens. The idea is that the objects picked to go in the gardens are valuable and designed to improve the status of gardens.
6. Stone lanterns and bamboo in a Japanese garden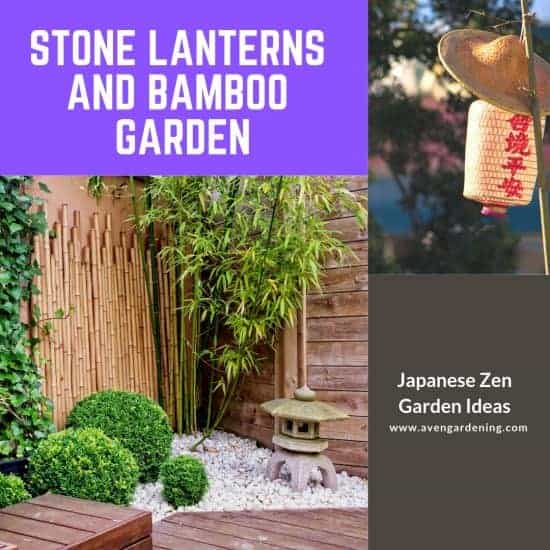 In Japanese gardens, these features were mainly added to add balance to the design and the feel of the garden.
7. Stone water basins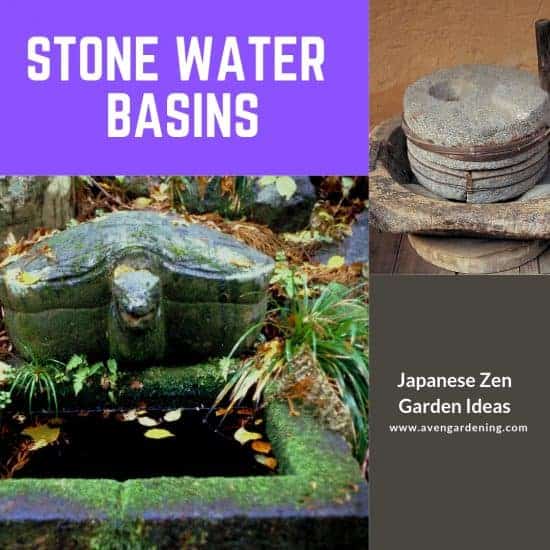 Traditionally these stone basins were used to wash before the beginning of tea ceremonies though in modern times and outside of Japan the stone basins are purely decorative.
8. Zen garden gates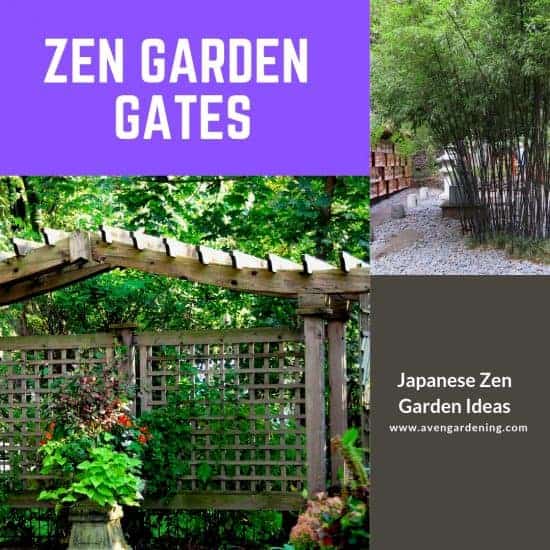 Zen garden gates are more symbolic than they are functional gateways. These gates are the spiritual entry to Zen gardens as much as they are the physical entrance to gardens.
9. A statue of the Buddha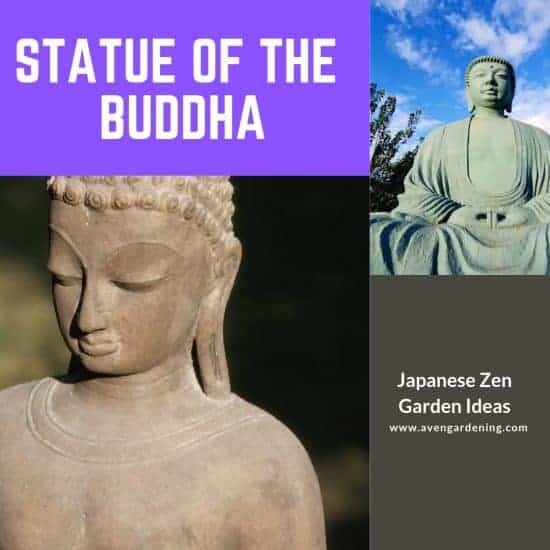 Statues of the Buddha often feature in Japanese garden designs. That is due to such sculptures enhancing the spiritual nature of Zen gardens.
10. Japanese Maples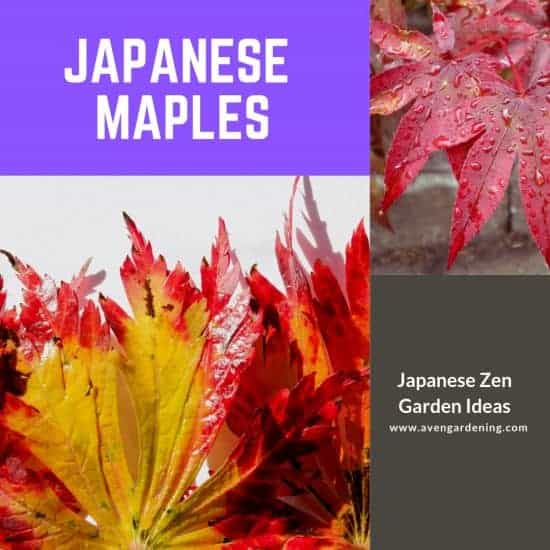 Japanese maples are a type of tree found in China, Korea, and Mongolia as well as Japan. They can grow up to a height of 6 meters. Most of these trees are the ones that produce the bright red leaves.
11. Some contemporary Zen backyards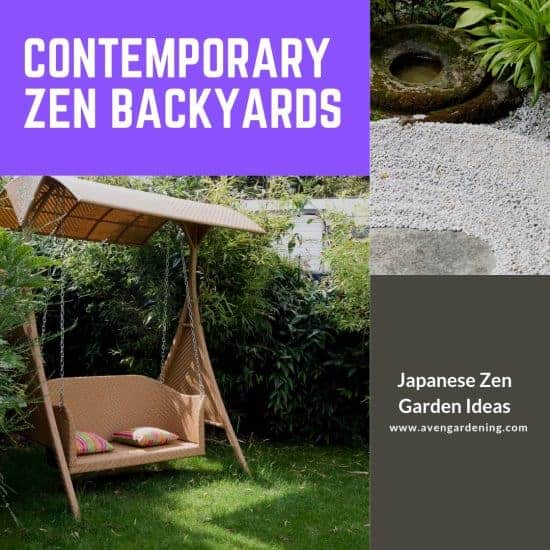 Contemporary Zen backyards have had to change from more traditional designs, mainly due to gardens being smaller meaning that features are scaled down so that more can be fitted in.
12. A Japanese garden showcasing waterfalls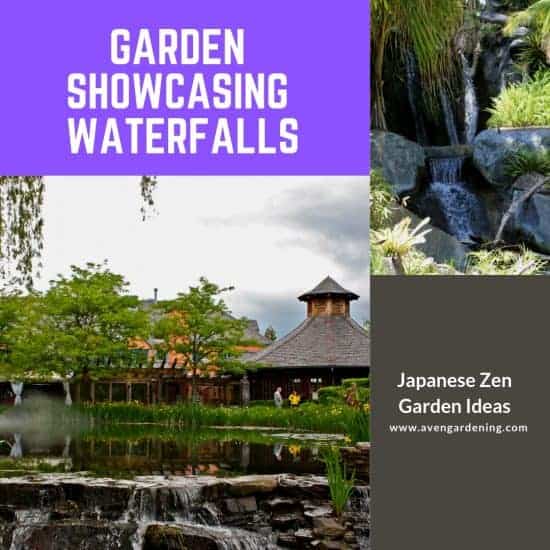 Waterfalls are sometimes used as the showcase feature of a Japanese garden. It is based on the concept that running water is relaxing, and waterfalls have plenty of running water. It can also highlight how pretty the garden is.
13. Simple bamboo fountain in a Japanese garden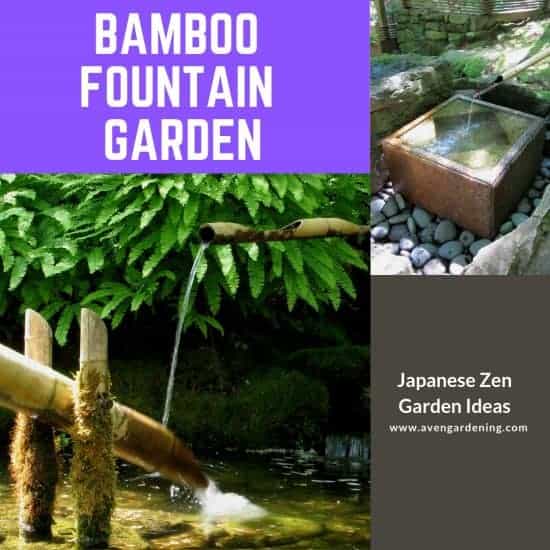 This design is straightforward. You use a bamboo fountain as the center attraction within your Japanese garden.
14. A Japanese stroll garden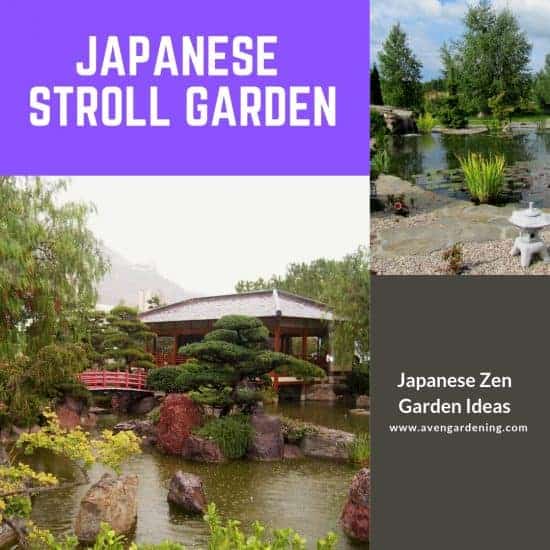 Stroll gardens are meant for strolling or walking along paths with visitors and garden owner alike relaxing as they view all the features within the garden itself.
15. The small house in a Japanese garden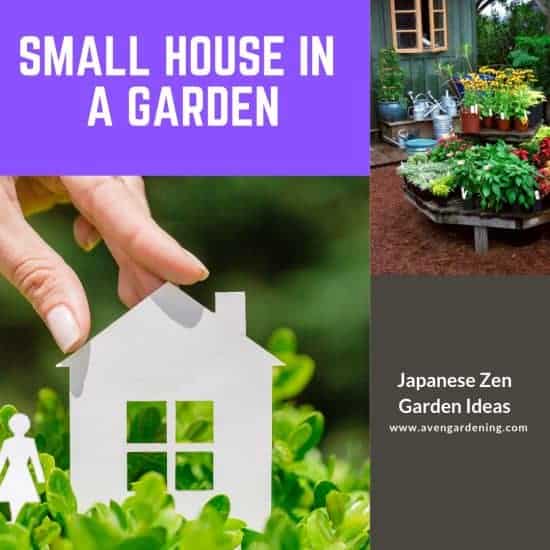 A small house is frequently found in Japanese gardens as these are places for contemplation and also meditation. Some are also used to host tea parties for small groups.
16. A Japanese garden with moss covered stone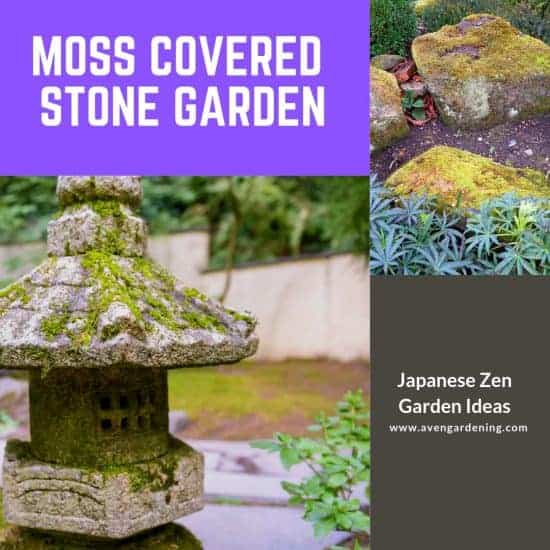 Another design that can be used in your Japanese garden is to use moss-covered stones.
17. A Japanese garden in the of a body of water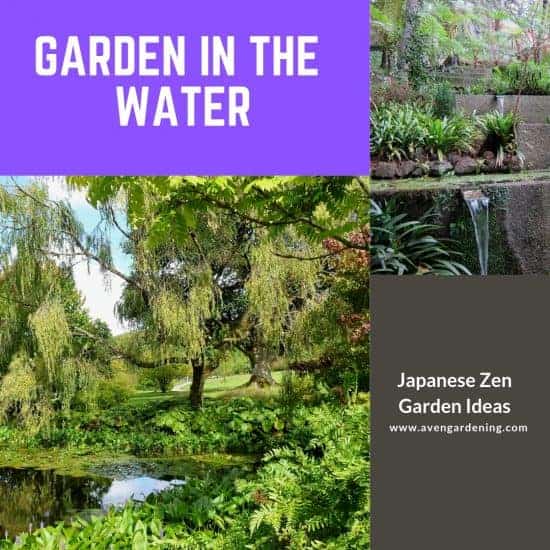 Japanese gardens do not have to be landlocked at all. Indeed they can seem to be even more enchanting when they placed in the middle of a body of water.
18. Some indoor Zen garden ideas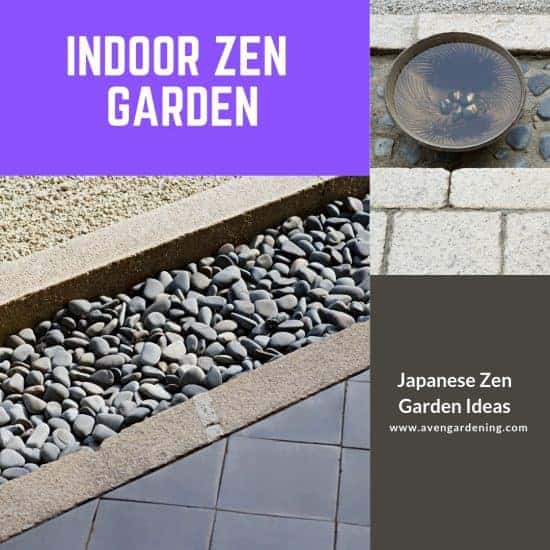 You can move some of the Zen ideas, designs and mini gardens indoors. In modern Korean homes, a Zen garden is used to mark the link between the garden and the entrance to your home.
19. The Zen mini garden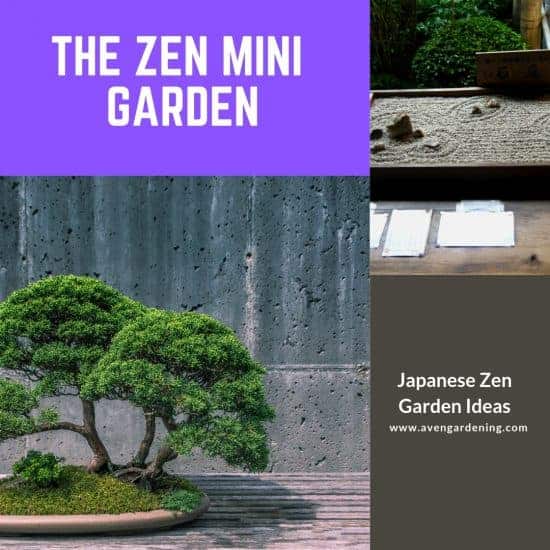 If you do not have space for a full-scale Zen garden, then get yourself a mini Zen garden. All the features and plants can be the same, just upon a smaller scale.
20. Using massive rocks to outline a Japanese garden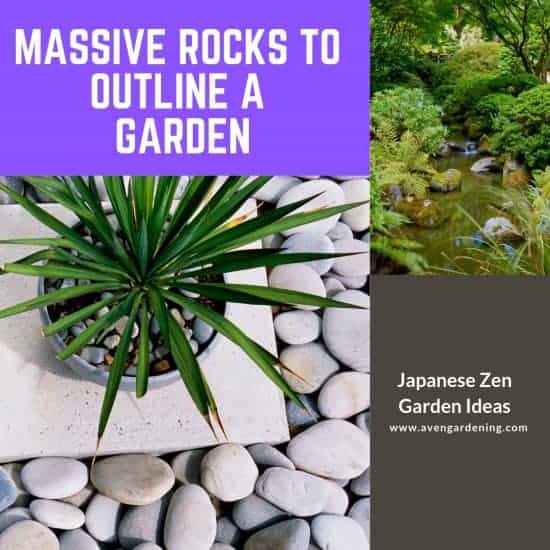 It is worth separating your rock garden from the remainder of your garden, as the Japanese consider stones to be just as important as trees are for the overall design of gardens.
21. Japanese Yin Yang garden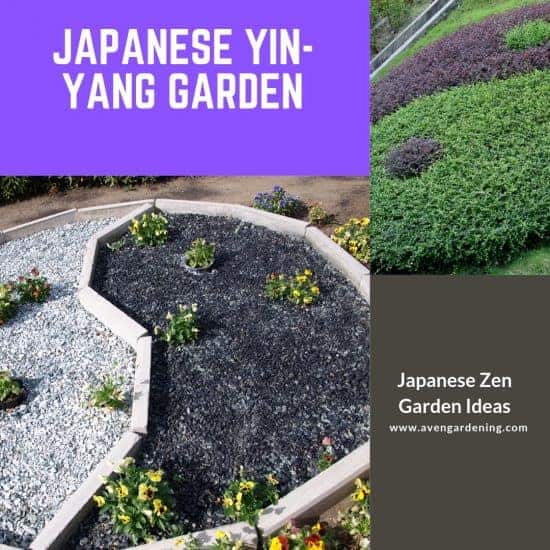 Ying and Yang are among the oldest Japanese design concepts, so it makes perfect sense to include both in the design of your Japanese garden.
22. Old stone lantern inside a Japanese garden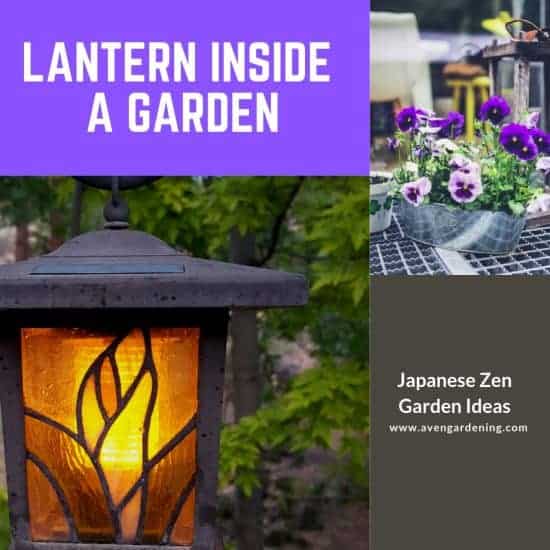 Including a large and old stone lantern into your Japanese gardens means that you are still sticking to Wabi / Sabi design principles.
23. A Japanese garden with a stone bench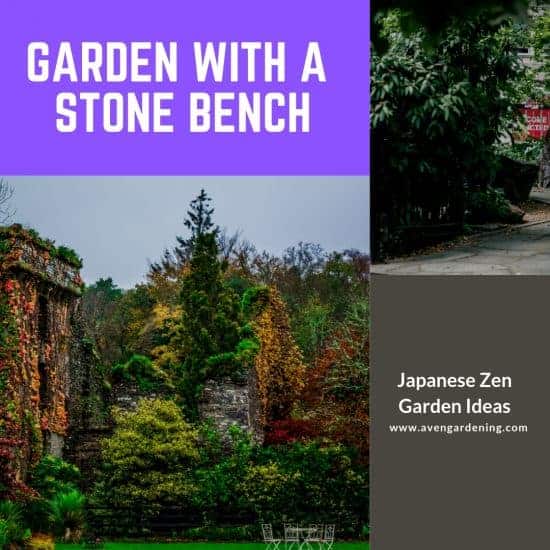 As Zen gardens are meant to be zones for calming it makes sense to add a bench so that you can sit and relax. If you fit some lights, you can have a relaxing sit down at night as well.
24. Sea of stones in a Japanese garden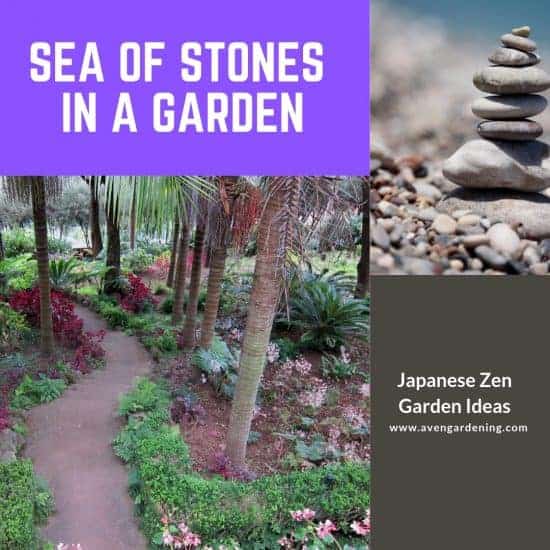 This design is the opposite of an island of rocks. It is a big sea of rocks. Although it is an alternative on overall Zen designs, it is just as relaxing. It works best if you have plenty of spare with your Zen garden.