Indoor plants that grow in water are an attractive option if you want to have plants in your apartment or home and do not want to bother with soil.
Buying plants that grow in water are in many respects for beginners to gardening to get used to raising and tending after plants. You can learn many of the basics of gardening without having to put in as much effort if you learned by planting and growing plants in outside gardens.
You can grow an indoor garden in just about any watertight container providing it is not lined with copper, lead or brass. You should avoid metals, which can rust in water or react to any of the chemicals in plant feeds or fertilizers as there is a high risk that the plants will get poisoned.
Pick a container that will be big to house all the plants you want into it. Put things such as pebbles and gravel in the base of your pot so that it is three-quarters full. Add a pinch of charcoal to keep the water filtered clean and to avoid had odors. Then add water mixed with feed or fertilizers, with the fertilizers forming a quarter of the mix.
Here are ten indoor plants that grow in water
1. Spider Plant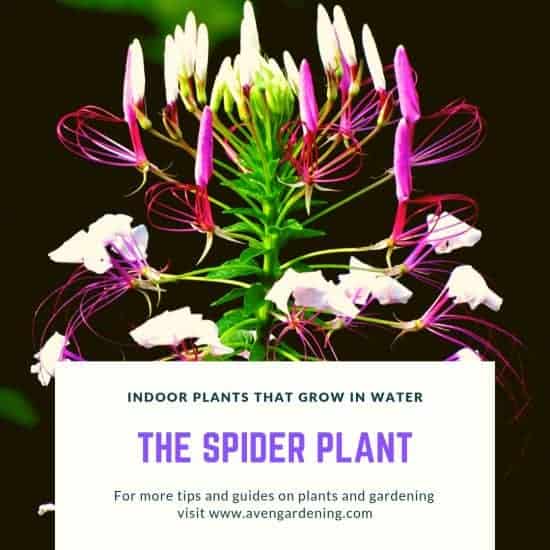 The Spider Plant has bright leaves that liven up homes. Even better is that they are easy to grow, and according to NASA among the best air purifying plants you can have in your home.
2. Jade and Pearl Pathos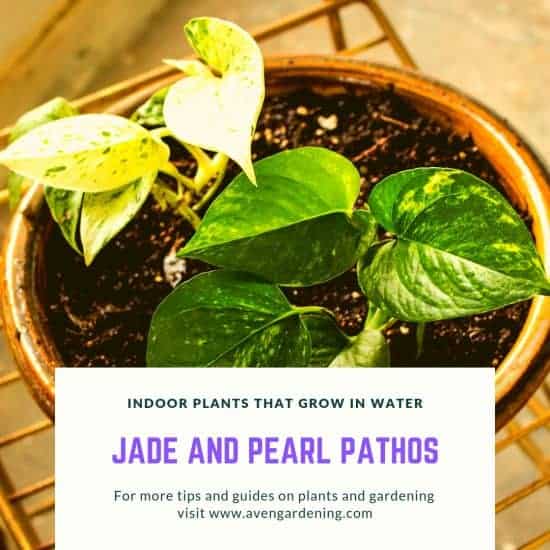 The Jade and Pearl Pathos are types of Begonia, and rare among water fed grown plants as they flower. If you find a place out of direct sunlight, they can bloom nine months every year.
3. The best Pothos indoor plants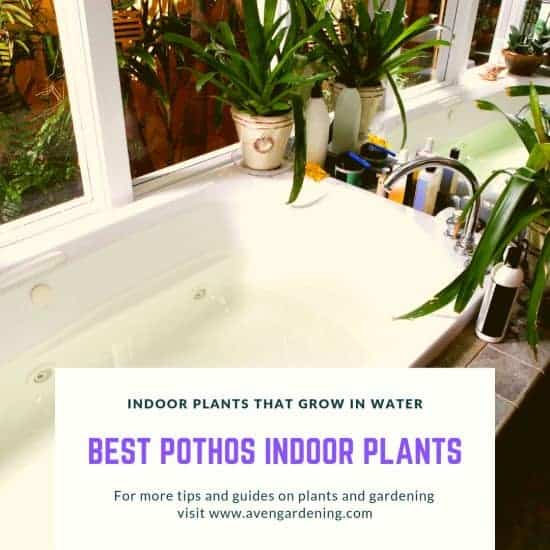 Whatever you call a Pothos plant it is one of the best indoor water-grown plants for homes as well as offices. It is suitable for freshening up the air as it absorbs carbon monoxide and replaces it with oxygen. It is easy to care for and easy to prune its leaves.
4. Sweet potato vine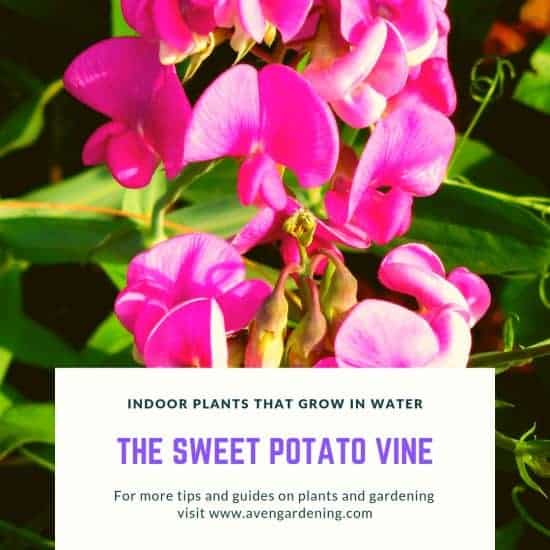 Be warned if you opt for a sweet potato vine, as they grow big and fast. It is easy to raise these from nodes, usually taking a couple of weeks to take root. These plants need a lot of water, so it is best to keep them in their containers, or even in larger jars.
5. The Coleus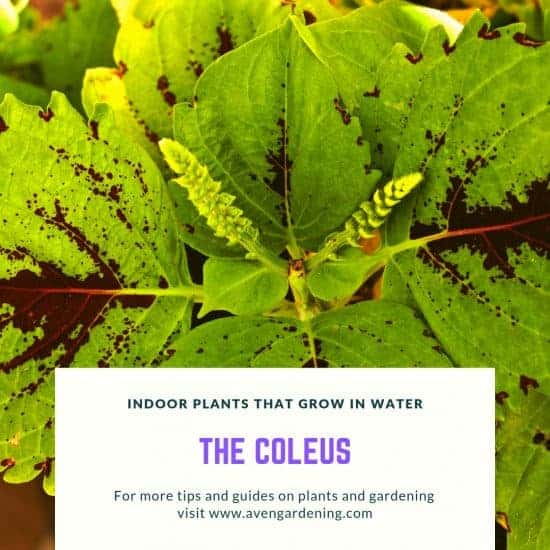 An indoor and an outdoor plant. It is easy to grow from clippings, just put a cutting 4 or 5 inches and leave it in a small glass full of water. On average the roots will appear after a few days.
6. Wandering Jew and the Purple Heart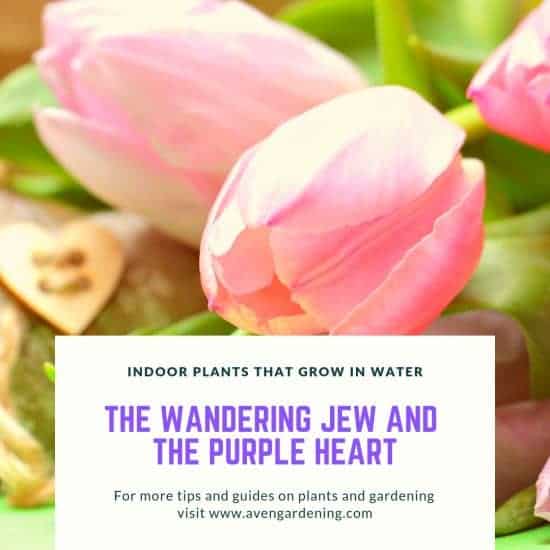 These plants originate from Central America, and their foliage is bright purple. They can make any room look stunning. To make the colors even brighter place the container where it can either catch the morning or the evening sun.
7. The Wandering Jew Plant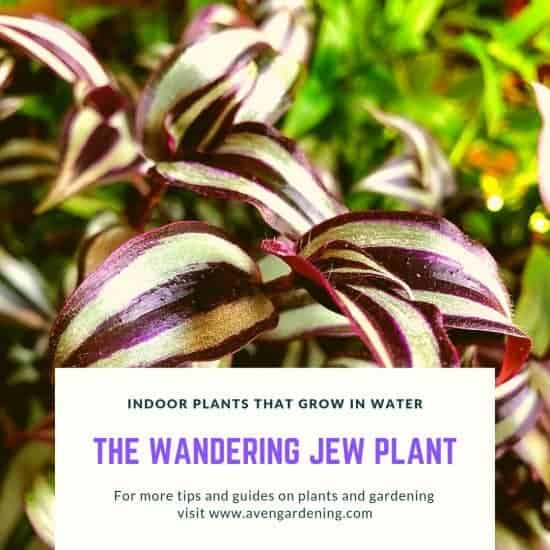 The great thing about picking the Wandering Jew Plant is that it's cuttings root very quickly. Indeed they are the best type of plants with rapid rooting. The easiest way to get cuttings from the Mother plant is too water it well for two or three days beforehand. You will need to cut roughly three inches off the Mother plant and leave at least a couple of leaves on the top. Put the cuttings in a large jar and set aside for around four days by, which time it will have rooted.
8. Chinese Evergreen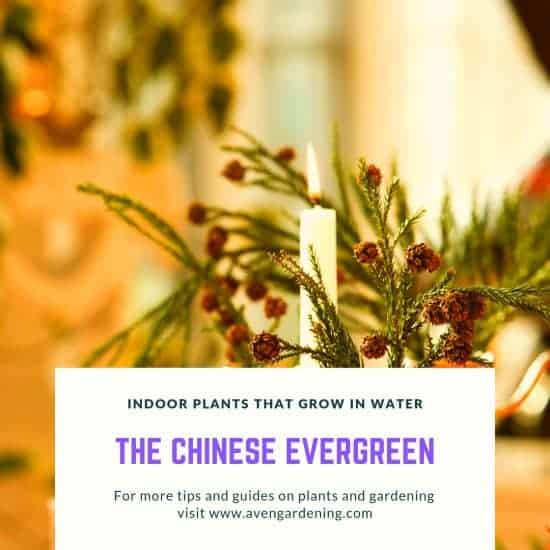 A plant that is easy to grow from cuttings. All you need to do is to cut three inches or so from the Mother Plant with just two leaves left on the top of it. Leave the cuttings in jars full of water and exposed to sunlight, after a week they should have rooted for you.
9. The Maidenhair Fern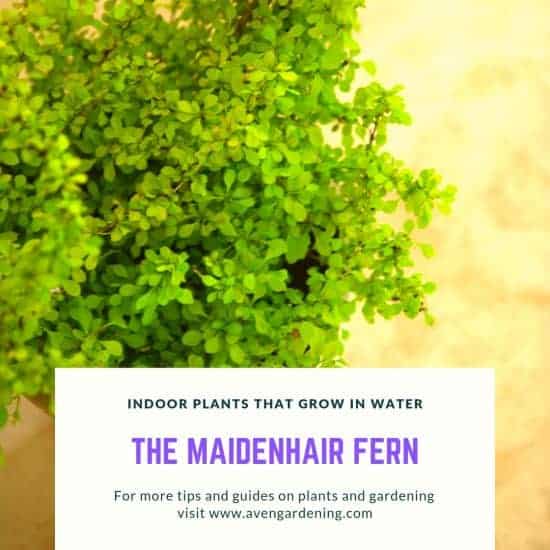 This type of fern is also one of the best kinds of indoor plants to grow in water. They need a little extra bit of care, and if you create a little extra bit of humidity, then the effort is indeed worth it. If you put pebbles in the water on a saucer placing near the container and in warm sunlight, then it will create the humidity the plant will thrive.
10. Bromeliad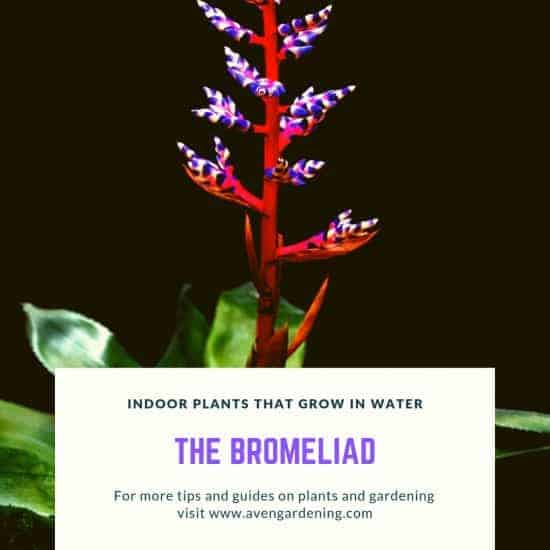 These perennials used to have the inaccurate reputation of being high maintenance houseplants that experienced gardeners could have any chance of growing correctly. It is a low maintenance plant that anyone can grow in water without a problem. Once they have developed, they need watering weekly in the summer and less often in the winter. You will need to change the water regularly to prevent stagnation.