When growing houseplants indoors, it can be tricky to find a spot in the house with enough sunlight coming through the windows to support plant growth. Fortunately, some plants don't require sunlight and can make do with indirect and artificial light. These 19 plant varieties will thrive in places where there is too little light for most plants. With this list, you will be able to choose the best plants for your home.
1. Dracaena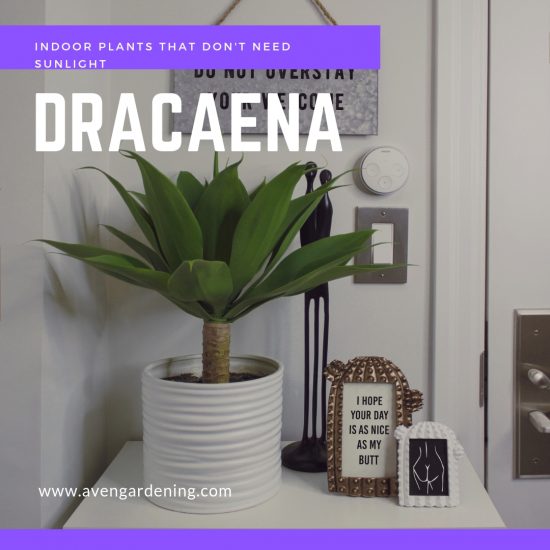 There are over 50 species of Dracaena, a common and easy to grow houseplant. It does best in semi-shade or filtered indoor light. Not only is dracaena visually attractive, but it will purify the air you breathe as well.
2. Peacock Plant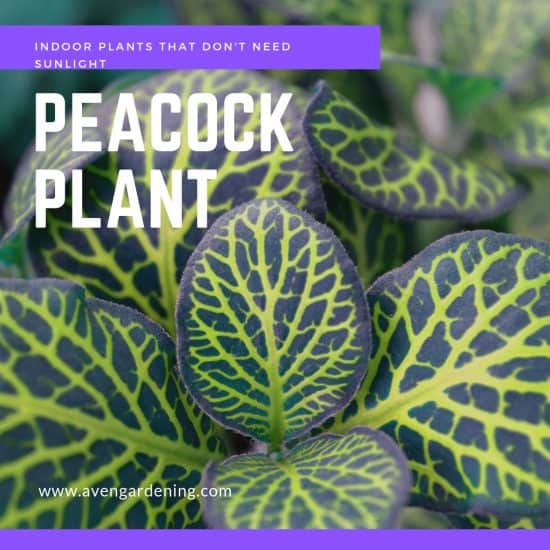 Calethea makoyana, or Peacock plant, is a houseplant with attractive foliage. It requires a high level of humidity in order to grow and needs to be watered with rainwater because the fluoride in tap water will damage its leaves. It grows well in low to medium light conditions.
3. Bromeliads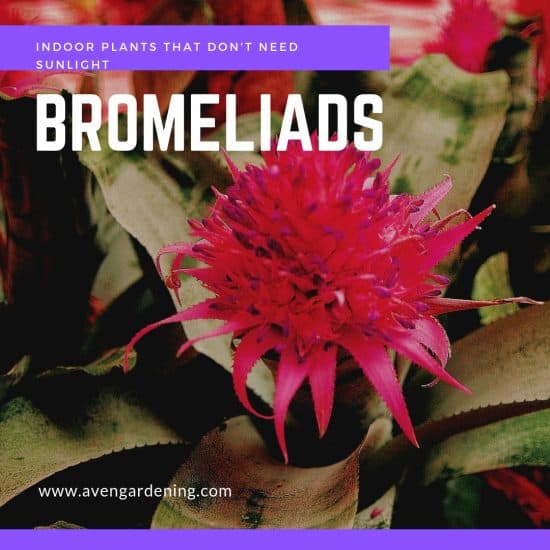 Related to the pineapple, a bromeliad is a favorite indoor plant with beautiful blooms. Bromeliads can survive in low light conditions but will need a bit more light to bloom and reproduce by making "pups." Putting one near a window but not too close is a good idea. These plants may need to be moved to a spot with more light during darker times of the year.
4. Maidenhair Fern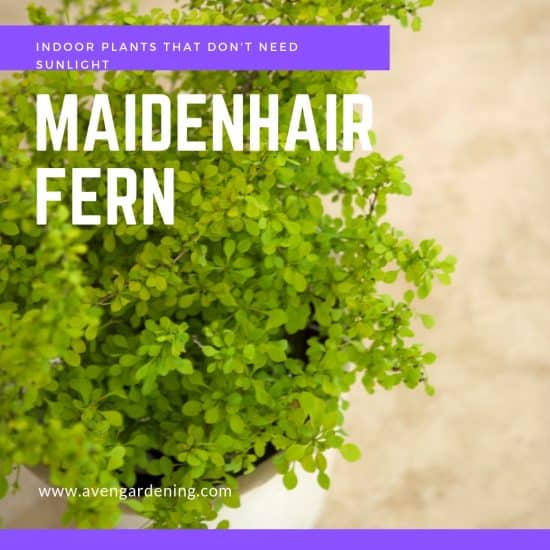 Maidenhair ferns require soil that is kept consistently moist but not soggy. They need to be watered frequently but not overwatered, as overwatering will cause the roots and stems to rot. Maidenhair ferns do well in plastic pots.
5. Dumb Cane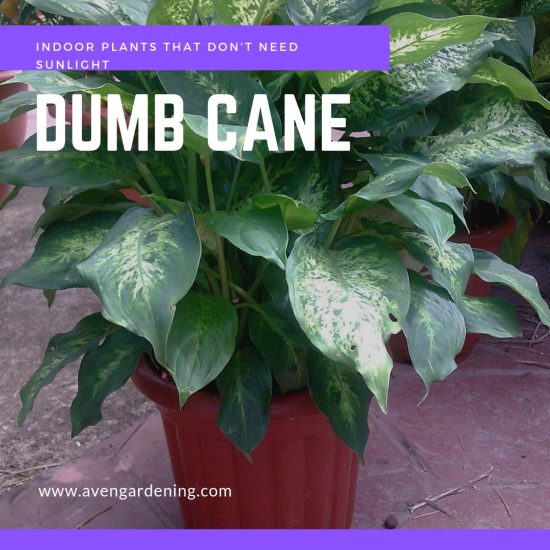 Dieffenbachia, also called dumb cane, is a plant with beautiful green, white, and yellow variegated foliage. Dumb canes do best with bright indirect lighting, warm temperatures, and high humidity.
6. Dragon Tree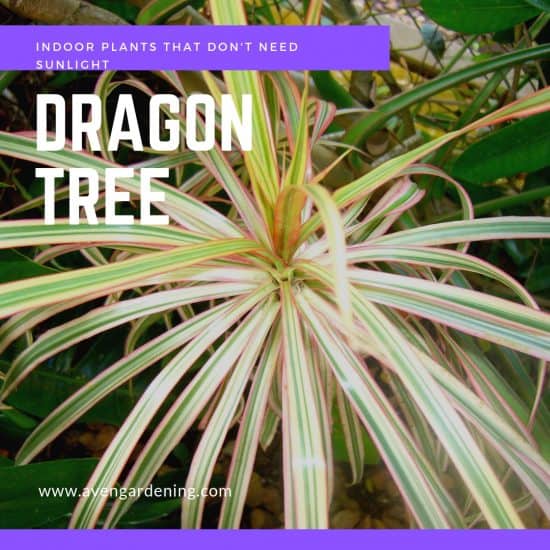 Dracaena marginata, or dragon tree, is an attractive houseplant that is easy to care. Dragon trees need light, but direct sunlight will harm them.
7. Spider Plant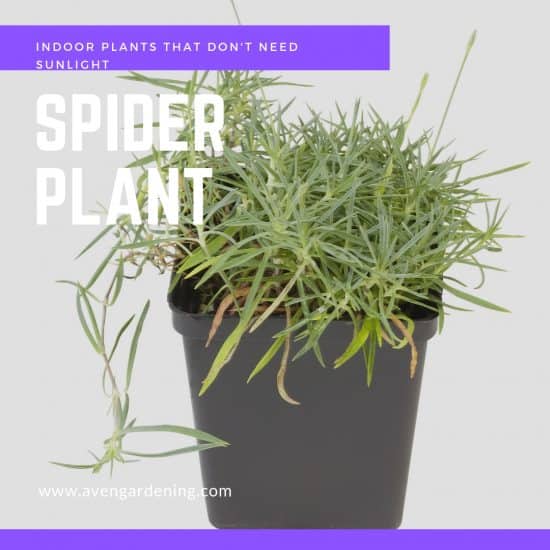 Spider plants are a popular houseplant and easy to grow. They thrive in indirect sunlight and can stand a lot of neglect. Spider plants multiply readily and can help clean the air.
8. Heart-leaf Philodendron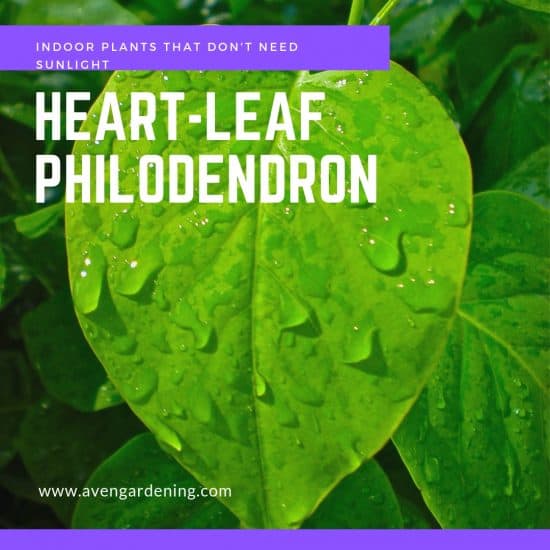 Heart-leaf philodendrons look beautiful as a hanging plant and are nearly impossible to kill. They also have the ability to remove formaldehyde from the air. A popular houseplant, heartleaf philodendrons thrive indoors.
9. Parlor Palm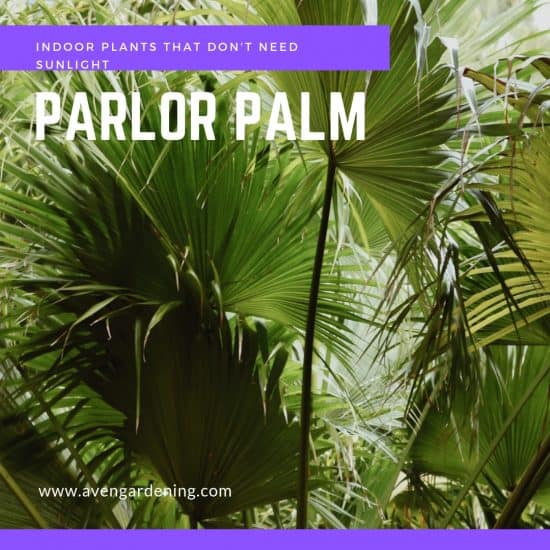 Parlor palms prefer low light conditions and can thrive in cramped spaces. If they have some light, they will produce yellow flowers in the spring. Don't water them unless the soil is dry. Overwatering will kill parlor palms.
10. Peace Lily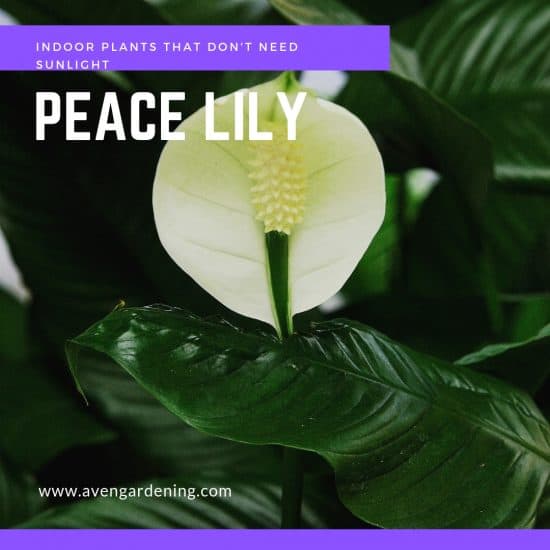 A popular houseplant, peace lilies thrive in the shade and don't need to be watered very often. Peace lilies are super easy to grow, and they bloom several times a year.
11. Mother in Law's Tongue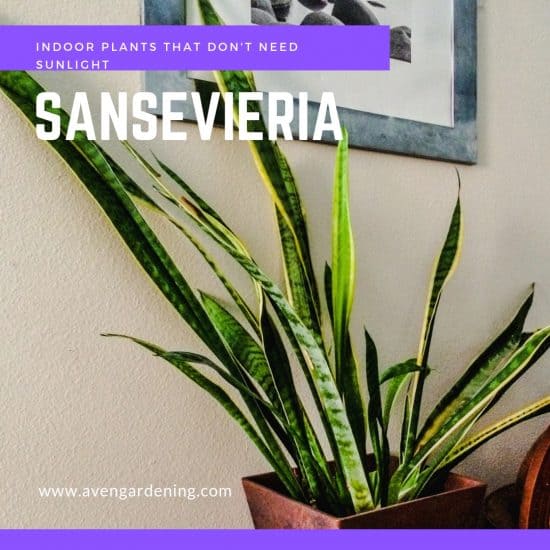 Sansevieria, also called Snake Plant or Mother in Law's Tongue, is very forgiving and hard to kill. It can survive in either bright or very dim environments. It is attractive and a very popular houseplant.
12. Creeping Fig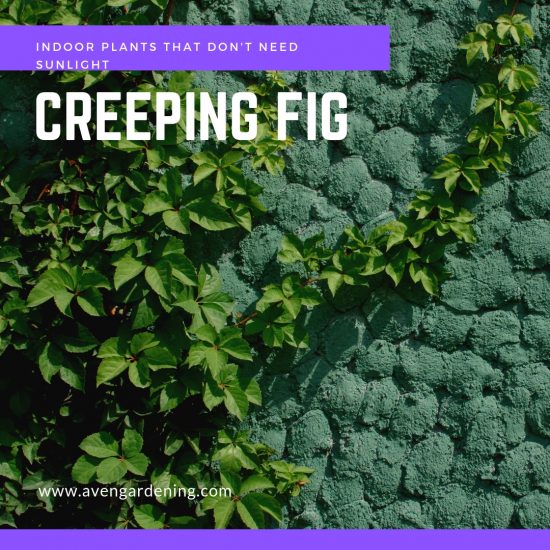 Also called fig ivy, creeping fig will adhere to any surface. It can grow well as a hanging or table plant. If you want, you can add a pole or wall to its container to give it something to climb. It needs bright but indirect light.
13. Philodendron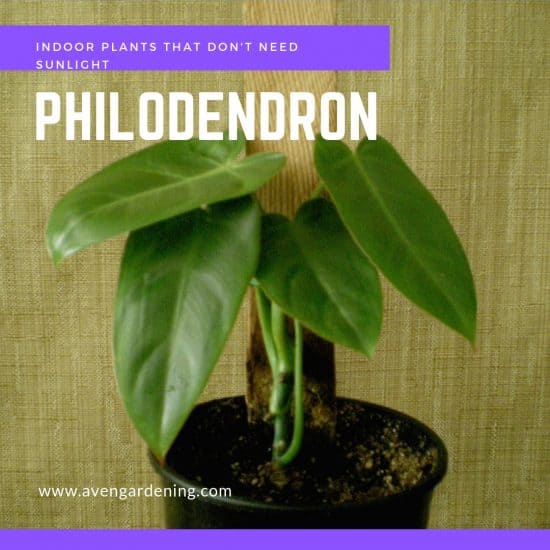 Philodendrons come in both vining and non-climbing varieties. They can adapt to low-light conditions and can be taken outside when the weather is warm. Unlike a lot of houseplants, philodendrons do not get too stressed when switching between indoor and outdoor environments.
14. Prayer Plant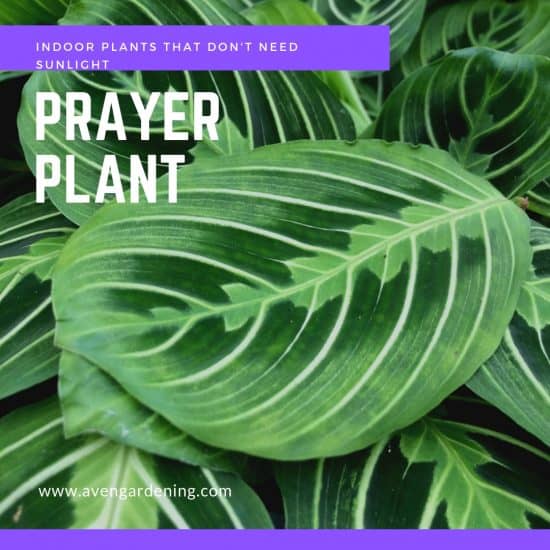 Maranta leuconeura, commonly called prayer plant, is a good alternative to Calethea to grow in colder climates. It grows well in moderate light – direct sunlight will cause leaf curling.
15. Sword Fern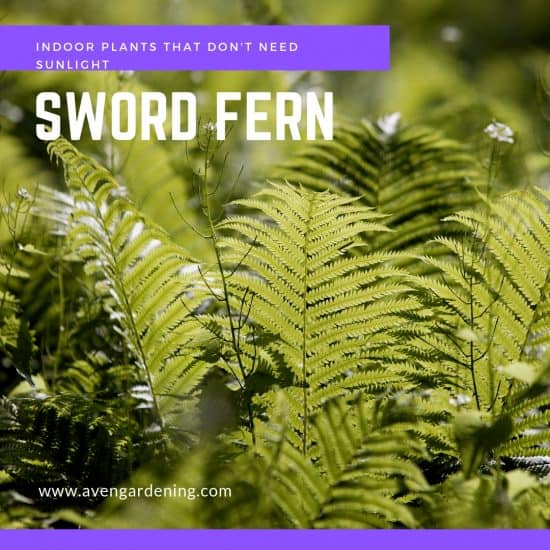 Sword ferns make beautiful evergreen houseplants. They grow best in acidic soil and need humidity, so you must mist them frequently. Keep them out of direct sunlight.
16. Peperomia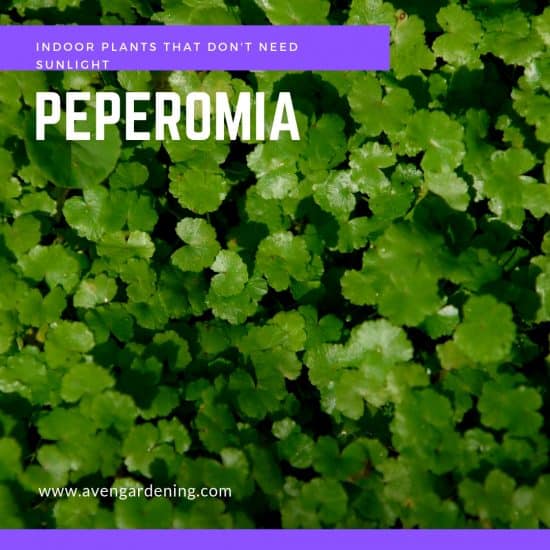 Peperomia can grow well in low-light conditions, as they dwell beneath forest canopies in the wild. They have interesting thick, fleshy leaves and are easy to grow as a houseplant. As they require a lot of humidity, a bathroom is the right place for them.
17. Devil's Ivy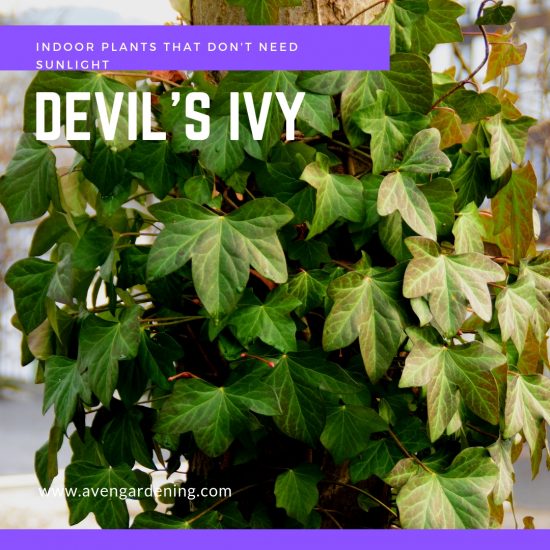 The golden pothos plant is called devil's ivy because it is hard to kill, and can be invasive if grown outdoors. For this reason, it makes an excellent houseplant. Easy to care for, it can grow without direct sunlight and can clean carbon monoxide out of the air.
18. Chinese Evergreen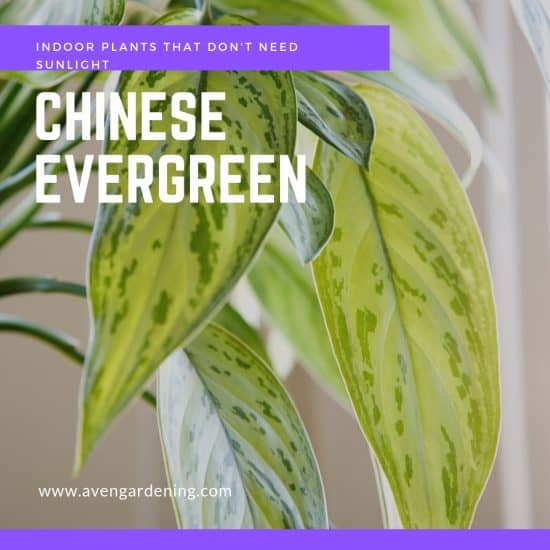 Chinese evergreens are easy to care for and will tolerate poor light, dry air, and drought. They do best in warm temperatures, and with humidity. They are tough and durable for houseplants, but you can keep away from drafts..
19. Cast-iron Plant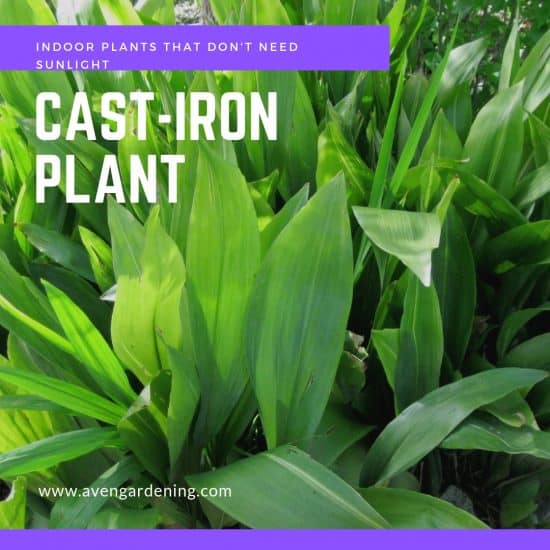 One of the easiest houseplants to care for, the cast iron plant can survive in dark rooms, although it likes bright light. It is tough, durable, and hard to kill, making it an excellent houseplant option.
Tips for Growing Houseplants

• Be careful not to overwater your plants.
• Fertilize your houseplants with liquid fertilizer once a month during the summer.
• Prune your plants to keep them the desired shape and size.
• Clean the leaves of your plants to remove dust.
• Be careful of pests – spider mites especially can be a problem with indoor plants, so make sure you take care of any problems that may arise.