There are many benefits to having an indoor garden. They will give you fresh herbs all year. They are easy to care for, and you can grow them in a small home or even an apartment. Herbs will grow great indoors. Twenty indoor herb garden ideas will do well in an apartment or another area with limited space.
Herbs are easy to grow, and you can plant them indoors. These herbs are easy to care for, and it takes very little to keep them happy.
Parsley, rosemary, sage, and thyme like wooden boxes, bottles that can recycle, mason jars, and used tin cans. They will grow vertically, and you can use them as a decorative touch for the table.
Your house will have a pleasant smell to it as well. Herbs will make your food taste better, and it will be an enjoyable hobby. Herbs are easy to grow and can even add a decorative touch to an apartment.
1. Baking Tin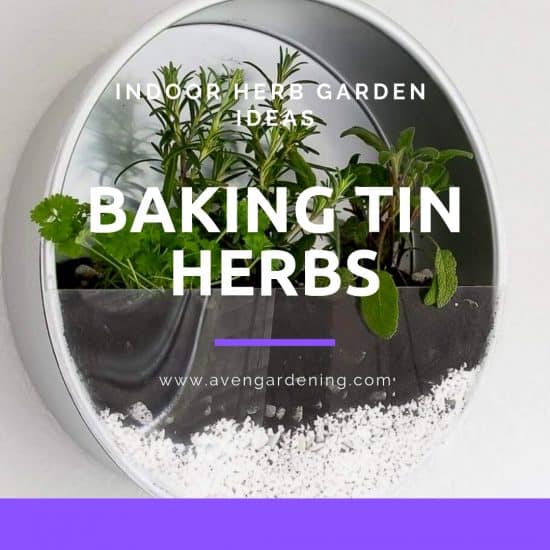 An old baking tin can be used as a wall planter and is great for herbs. There is no need to throw the herbs out when they can be re-purposed.
2. Hanging Boards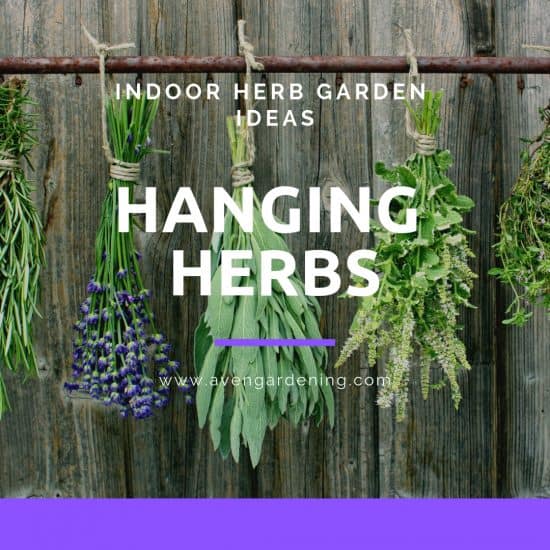 A great do it yourself project. This project is functional for the herbs and will add a nice design to your home. They will not take up a lot of space either.
3. Bookshelf Garden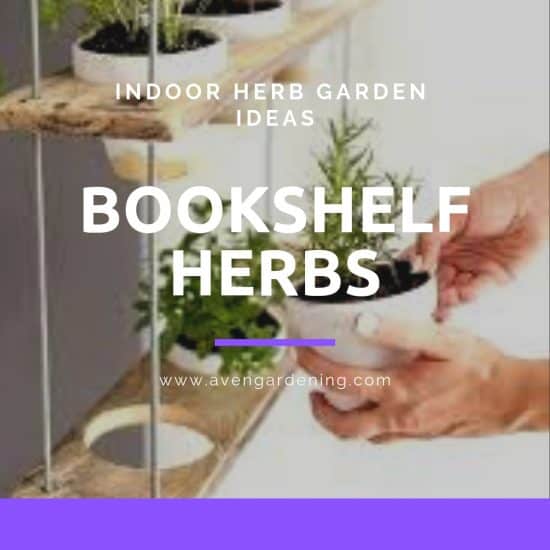 Bookshelves can be used to store more items than just books. They are great for houseplants as well as herb gardens. Some nice bookshelves can be turned into gardens.
4. Chalk Painted Pots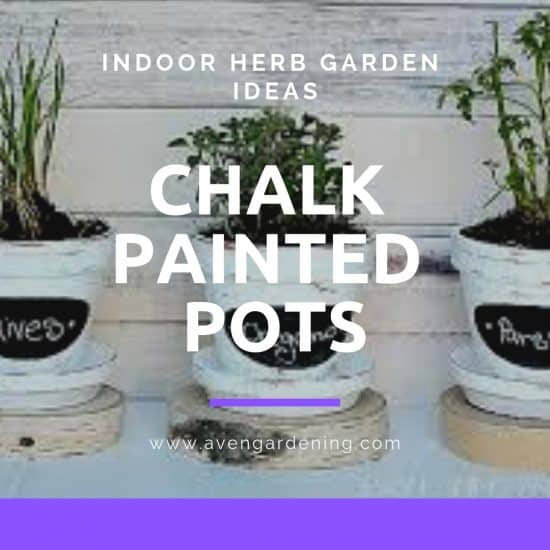 You can give terracotta pots a new looking by chalk paint. They will look rustic. You can also stamp them with letters and designs.
5. Hanging Pots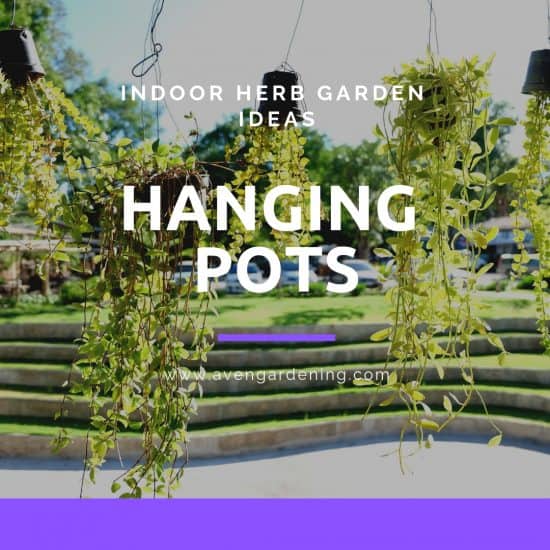 One of the best looks for an indoor herb garden. If they are hung up, they will be out of the way and will look great.
6. Angled Plastic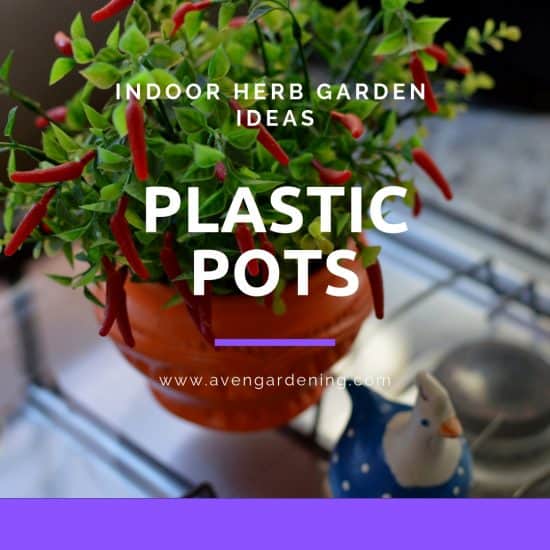 Plastic pots and lightweight and they are easy to use. They are great for a vertical herb garden. They will also add a decorative look to the home.
7. Vertical Box Planter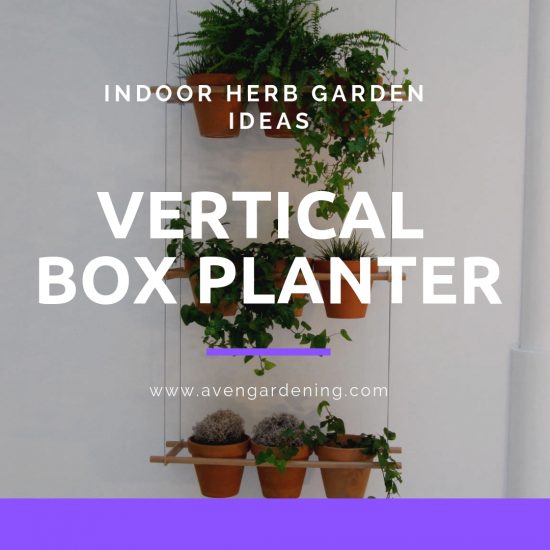 You can purchase them in the store, or if you like to make crafts, you can do it on your own. Planter boxes will be a great piece of art in your home. It will also clear up some space in your home which is another great benefit.
8. Windowsill Indoor Garden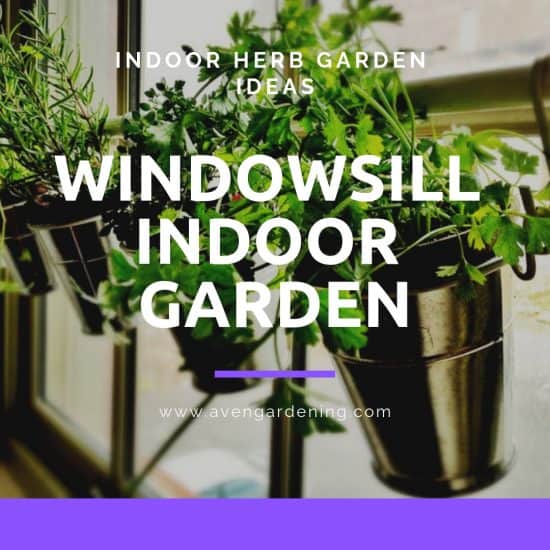 Even a small windowsill will work for this garden. The plants will be able to get natural light which will help them grow and thrive. If you got a windowsill, you could have this garden. All you need to do is place them under a curtain rod, and you are ready to go.
9. Rolling Herbs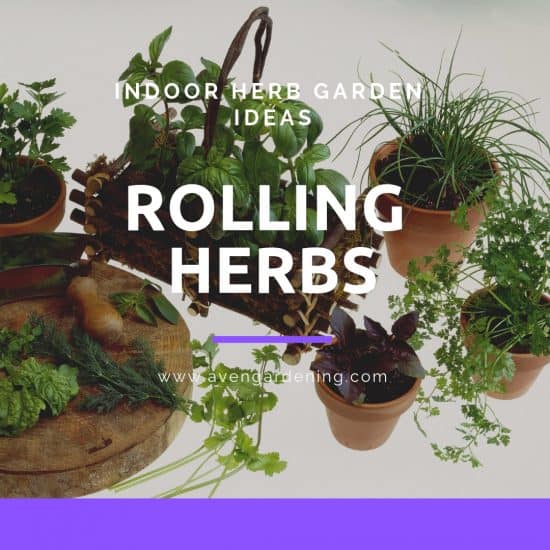 There may be more light in your home for plants then just in the kitchen. You can place potted herbs on a bar cart. They can be rolled around and changed as needed. Which makes it easy to garden and can move them as needed.
10. Wooden Boxes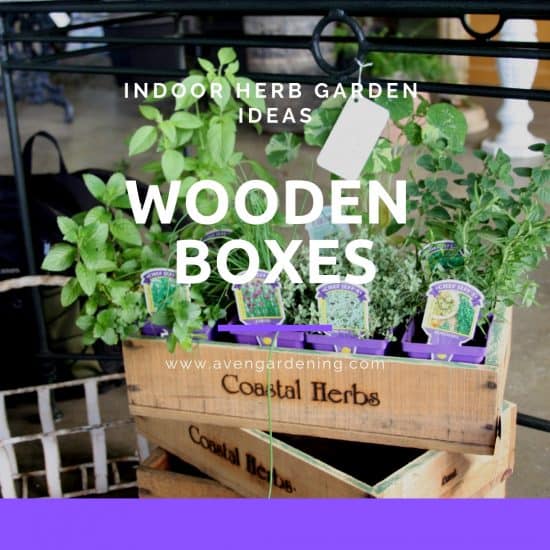 It will give the home a rustic yet fashionable look. This box can also be placed on the windowsill if there is enough room. Wooden boxes look cute as well.
11. Mason Jars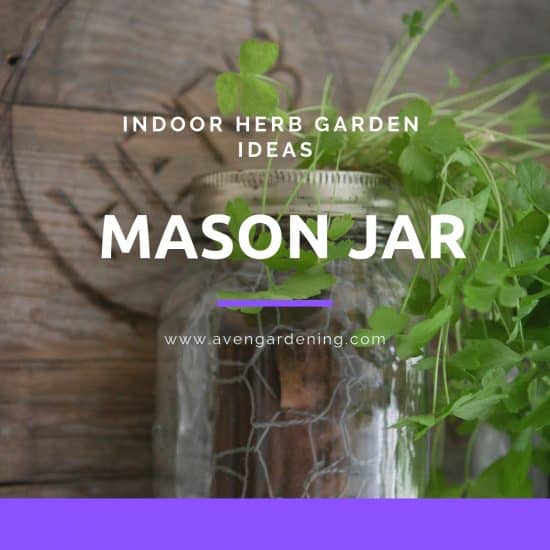 The mason jars can be recycled and used as a garden. You can use them as a vertical garden. It is a great way to reuse the jars.
12. Gutter Garden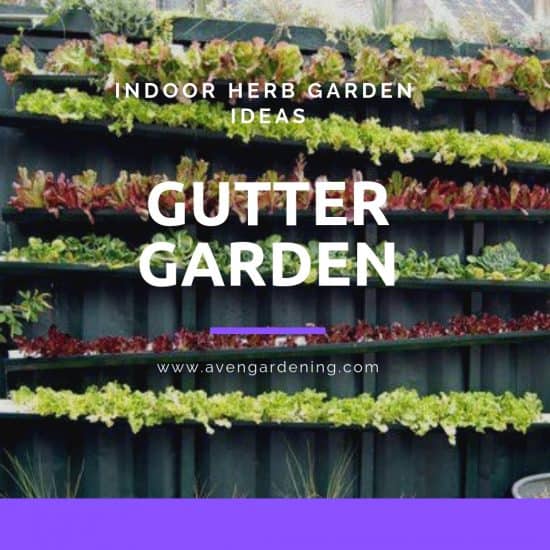 A much more beautiful than it may find at first. You can use gutters for many different things. You can purchase it at the local hardware store, and you can use it for an indoor garden.
13. Tin Cans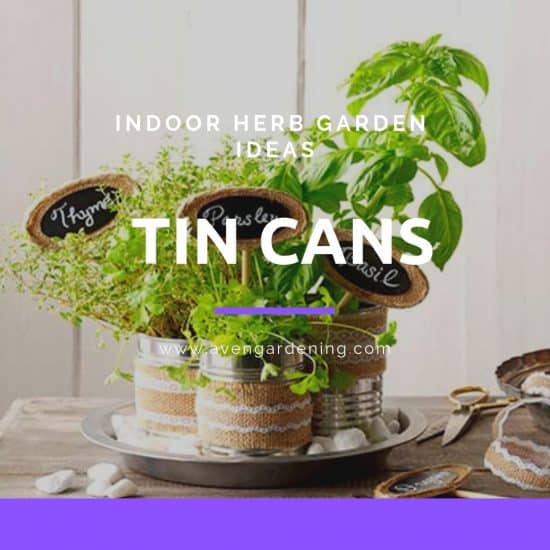 Instead of throwing out a tin can they can be reused. Remove the stickers, and then the cans can sit on the window sill for the herbs to grow.
14. Coffee Mugs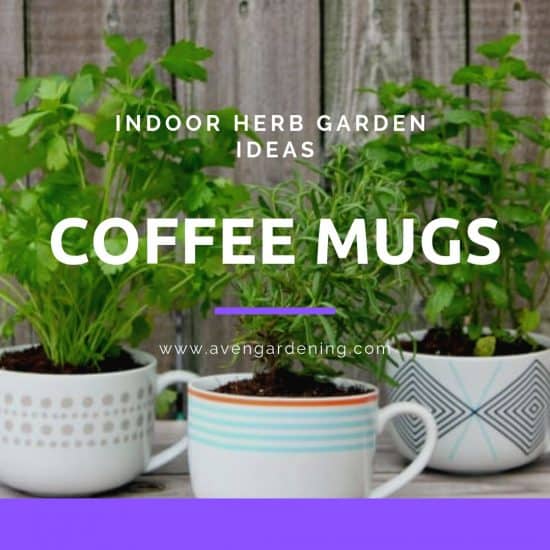 You can turn a coffee mug can into an indoor garden. It gives new life to old coffee cups.
15. Galvanized Buckets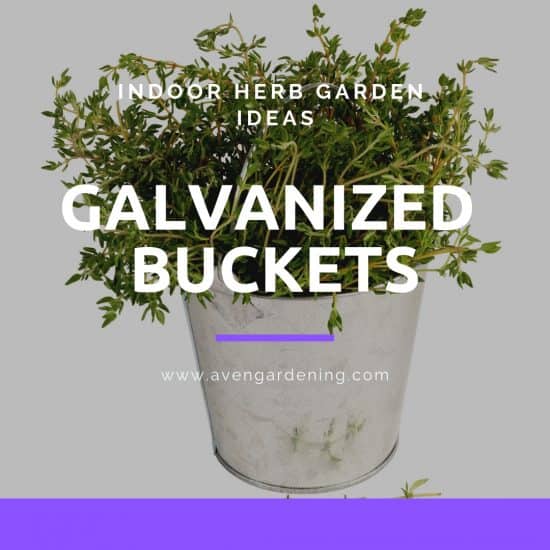 These buckets can be framed out, and you can decorate, and use them to hold the herbs.
16. Bottle Garden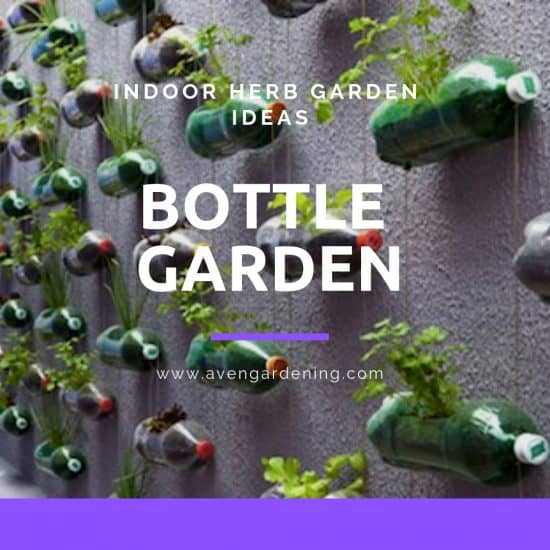 Be sure to give the herb garden plenty of water. Old bottles can be used as plants as well.
17. Wooden Table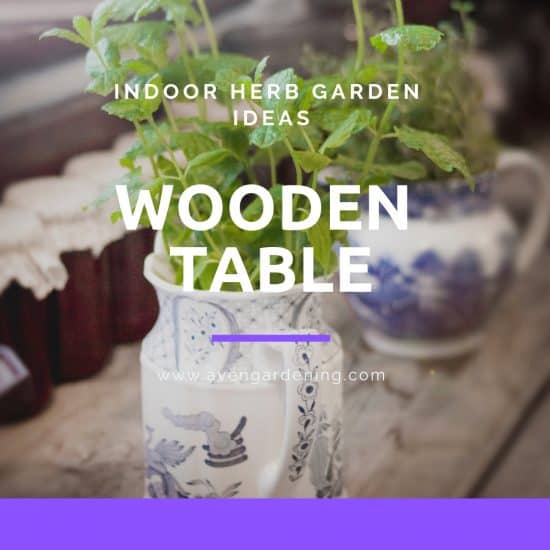 This table will allow you a place to store your herbs, and you can be move from one place to another.
18. Wine Bottle Herb Garden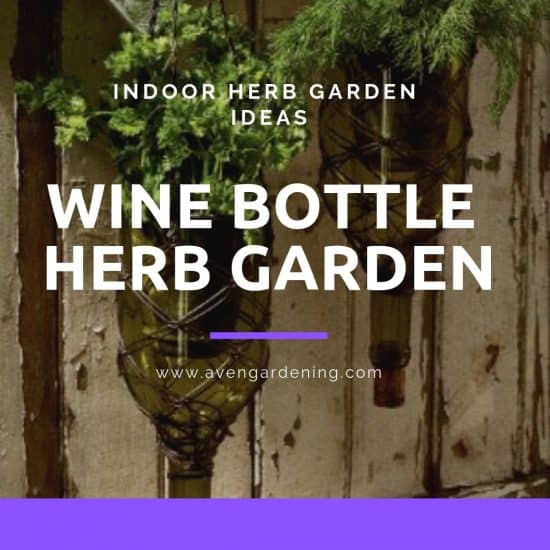 A wine holder faced horizontally can make a great herb garden. You can place the bottles in the holders, and then a person has a great garden.
19. Clothespin Planter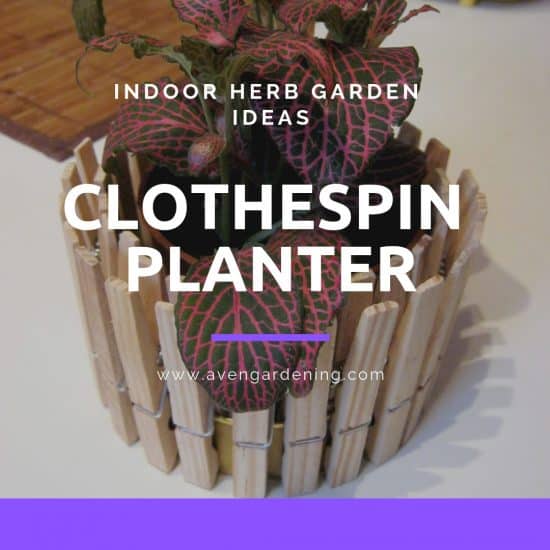 An easy to do and only tuna cans that you can reuse. A person can paint the cans if they want to. Wooden clothespins can be pained and then clipped onto the edges. You can find these clothespins can at most discount stores.
20. Drawer Herb Garden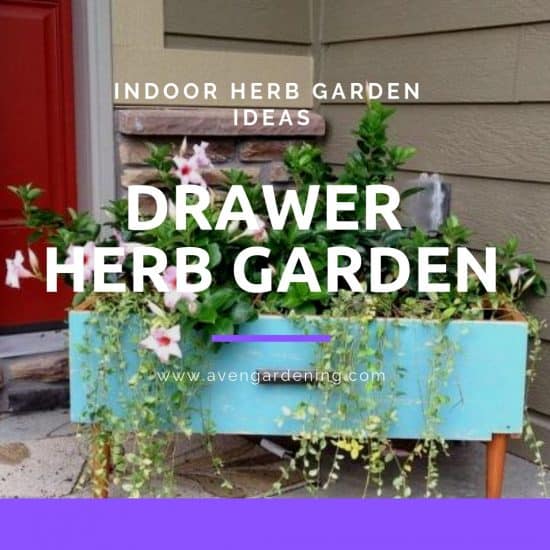 If there is a drawer around the home that is no longer being used, can be repurposed. You can turn the drawer can into a herb garden. All that is needed are some pots and possibly a lining, and everything is set.
These are some ways to make simple herb gardens indoors. Only a small amount of space is needed, and even the tiniest garden can grow some fresh herbs.