Work can stress you out, especially if you are sat in an office that lacks natural lighting, has no windows and no greenery. What you need is something to change that equation, open the blinds, open a window or have a plant on your desk. A drink and a bite to eat will give you an energy boost.
It would help if you never missed out on any of your breaks either as these are needed to stop you concentrating too hard all day long.
Maybe you could throw your work in the trash can yet you may find that harder to get away with unless you are a manager or your own boss.
Rest your mind even if you cannot rest your body. Bringing some of the gardens and putting it on to your desk is a sure fire way of bringing relaxation into your part of the workplace even if nobody else feels more relaxed. Looking at the plant on your desk is a way to take the tension away until you reach your next break.
That is were copying or making use of the concept of Zen will come in handy. Zen is the Japanese word for mindful. If you follow the idea of Zen, then you will be looking after your mind by helping yourself to relax.
The perfect thing about these mini Zen gardens is that they are DIY gardens and it is really simple to make your own piece of Zen for your desk only. The materials are so natural to get your hands on, and from there to make your own display.
You do not have to make a copy of somebody else's mini Zen garden. You make your own unique version of Zen to maximize your relaxation. It is after all about keeping you calm and reducing stress levels. Experiment a little until you best your version of Zen.
Materials required to make your mini Zen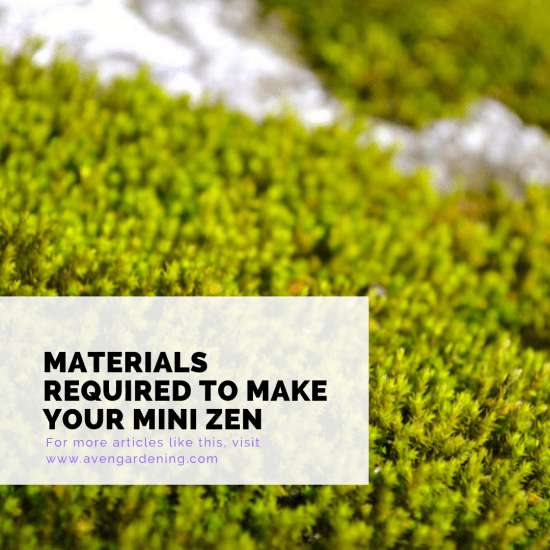 Bits of wood can be scraps, sticks or planks
Any nice small rocks you can find, preferably no larger than 10 cm in diameter
Some small pebbles
The small quantity of sand
Something to stop the pebbles and the sand getting mixed together like rubber, plastic or fiber
Used / old newspapers
Old paint (water based if possible)
Moss, it can be fake or real
Small bridge (optional)
The tools needed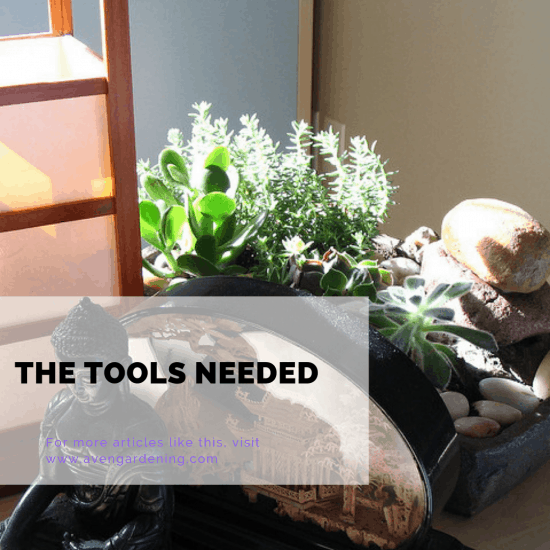 Right angle
A measuring tape or meter
Manual or electric screwdriver
A cutter or sharp knife
Stapler
A clamp
Pencil or pen
Hand saw
Some screws
Metal file
A paintbrush or roller
Comb or rake
8 steps to your office Mini Zen
Step 1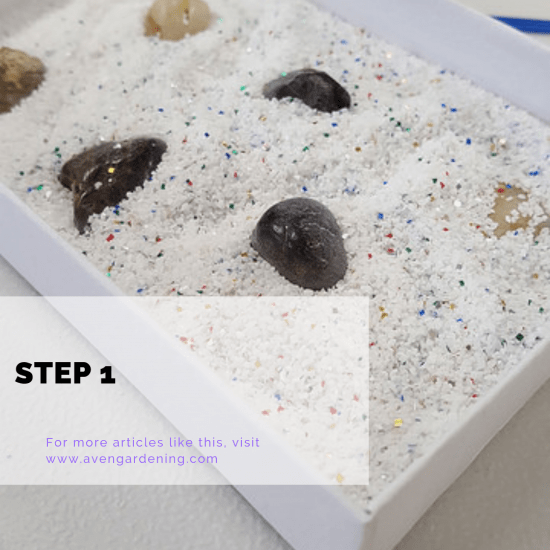 Make sure that you have all the materials and the tools mentioned above. You may find a shoebox useful to place the finished Zen into, plus pots to allow you to water the garden. Soil can also be used instead of sand. Plus keep it simple.
Step 2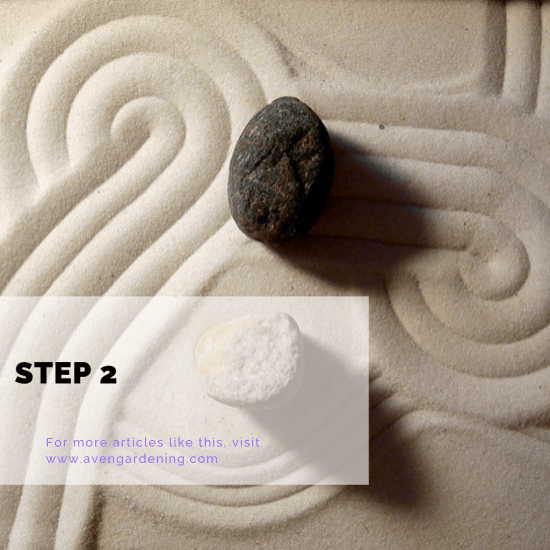 Take the shoebox lid and the sand (line the lid with a thin layer of plastic if using the Zen for longer).
Step 3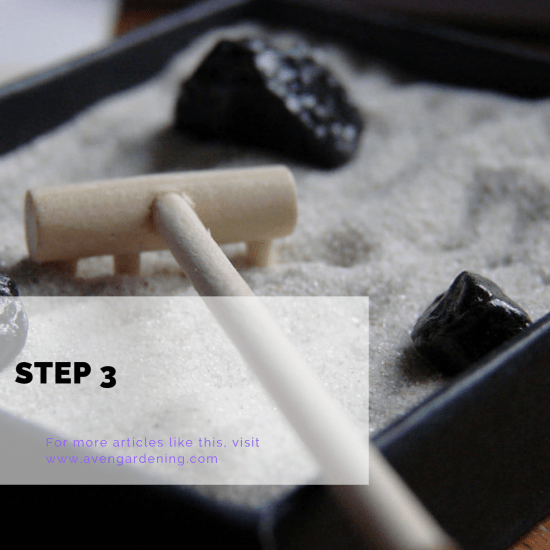 Put all of the sand into the shoebox lid. Then carefully make it is evenly spread across the whole of the lid.
Step 4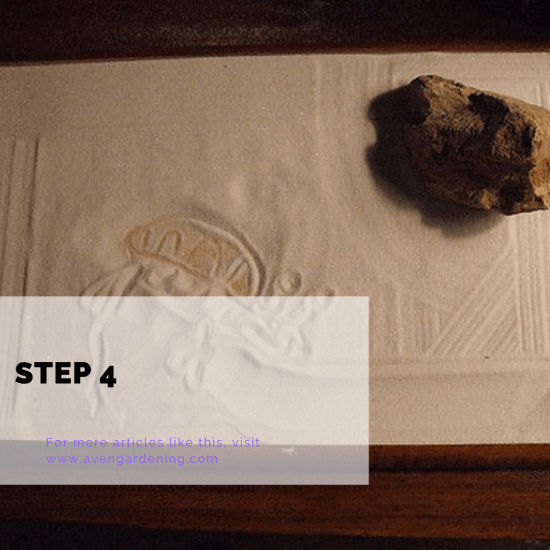 Now you can place the rocks into the sand. It is common to put rocks into each corner, but you can place them wherever you want to.
Step 5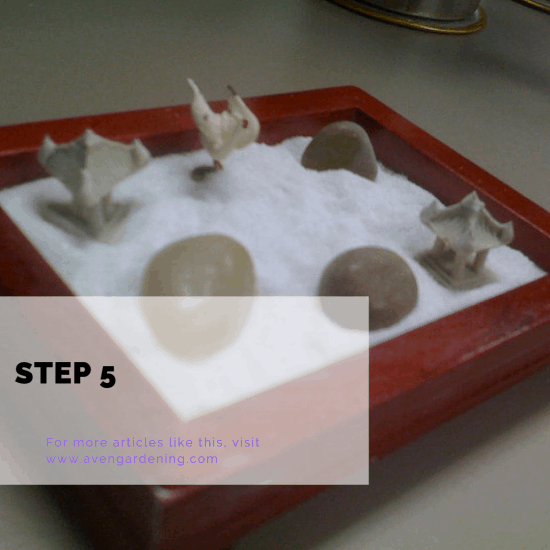 Put the moss or any other plants you have chosen into the garden, arranged to your taste.
Step 6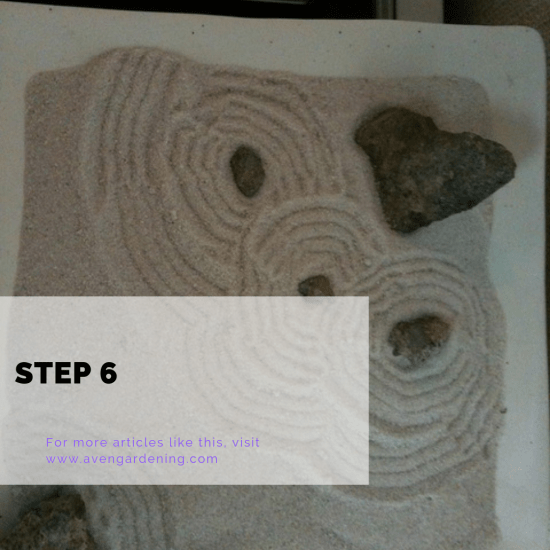 Now grab the comb or mini rake to make patterns in the sand.
Step 7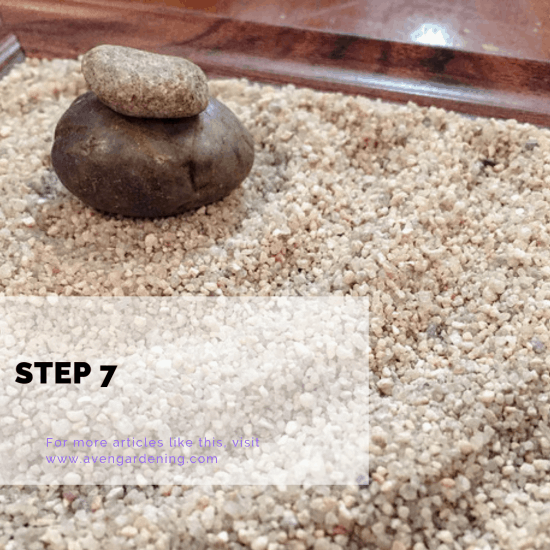 Place the water bowl or container into the garden, and if you have a bridge put it over the water.
Step 8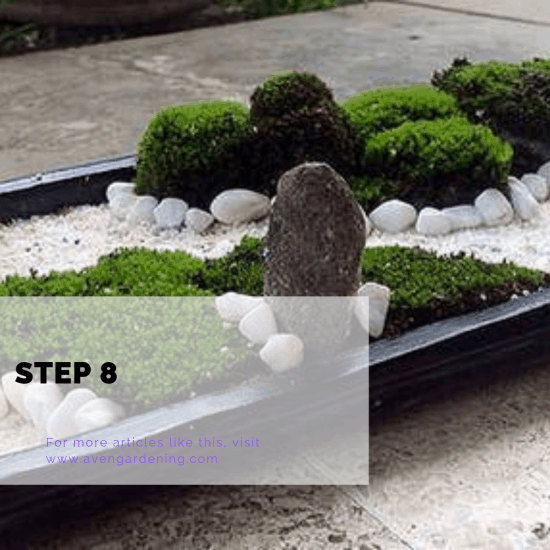 Place your completed Zen garden on to your desk. Look at it anytime that you need to relax or calm down.
So there is how to make and use your own mini Zen garden. You should find that these mini gardens are a good way to stay calm at work and to prevent stress from harming your health. Remember no job is worth ruining your health over.
Do not just have mini Zen gardens on your desk at work, put some around your home if you have problems relaxing there.