Because strawberries last for years, a perennial plant cared for properly they will come back each year. If you take the time to plant them and care for them well as they start it can make a big difference in growth and yield of fruit in the long run.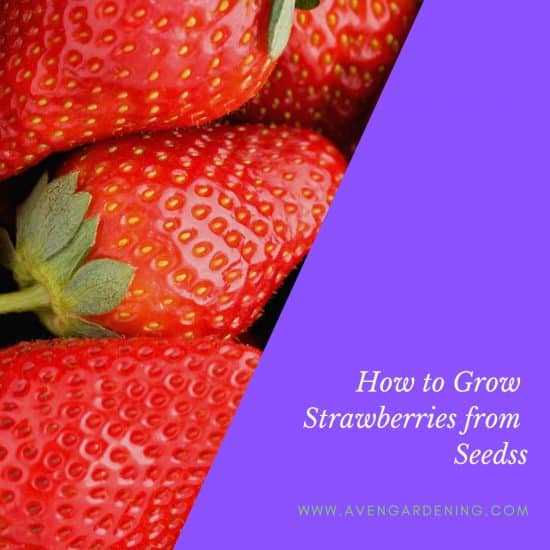 One massive benefit of starting your strawberries from seeds is that you have a nice variety to choose from. No matter what zone of planting you're in you can find a variety of strawberry that will work best for you.
Choosing your variety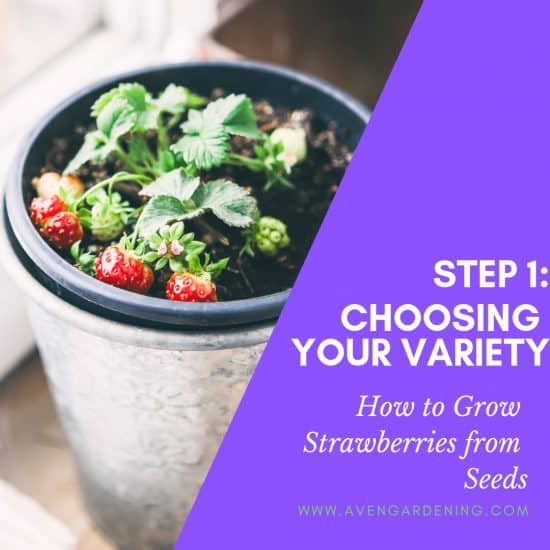 The first thing you're going to want to do before you even think about trying to plant your strawberries is figure out what zone you're in when it comes to weather. Most seed packets have the acceptable grow zones and the best times to plant the individual varieties on the back of the packet.

You're going to want to keep in mind how much light your inside and outside growing space gets every day. The good thing is there are variety's that grow best in full sun and some that need very little light.

Now that you've picked the variety that is going to work best for you let's start with a list of what you're going to need. Keep in mind there is a LOT of flexibility in this list when it comes to a planting or seed tray. I've used muffin tin's from the local dollar stores as well as expensive planting trays from the garden center. Anything you have on hand will work so long as it allows for germination and the beginning stages of growth.
Tools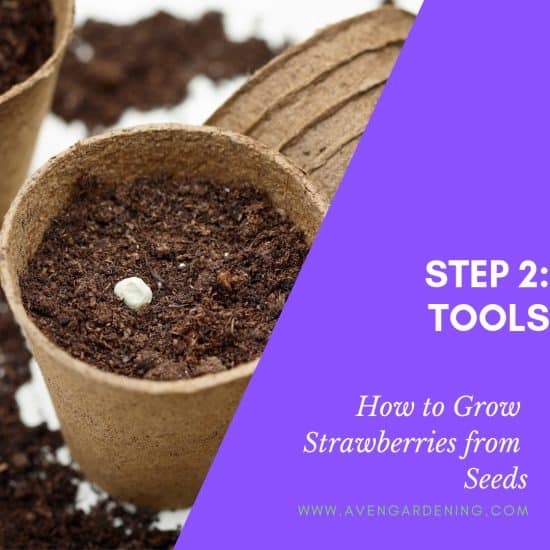 Potting soil or planting medium
Strawberry seeds in a variety of your choice
Planting tray, small pots or equivalent.
Once you've picked your variety of strawberry, preferably in the early spring, you'll want to keep them inside until after the threat of frost. A well-lit window is a perfect place for a starter tray.

The mix you use to start them in should be one that holds water well, which is more forgiving for you if you forget to water for a day (like me!) Once you have your tray and planting medium set up dampen the soil slightly.

You don't want it soaked through and soupy, but you need enough water that the seeds outer shells will soften and allow the strawberry to start germinating. Using your finger or an object that can create a small hole, make what will become the home for your strawberry seeds in the planting mixture.
Seeds are small. They can be a pain to work with due to size, so the easiest way I've found to get them from pouch to planting spot is by using a toothpick. If you dip it in water, it will pick up a few seeds making it easy to transfer them into their designated spots on the sprouting tray. A quick press of your finger to cover them over allows you to use the toothpick to place them, cover them with planting soil and pull the toothpick out leaving your seeds safely inside.
Once your seeds have been planted all you need is light, some water and time!
Allowing several weeks for your strawberry plants to germinate is going to assure they are strong and healthy enough to be transplanted outside after the last frost of the season has passed. As your plants grow and get ready to go outside you have one last thing to think about and make a choice on. Where you're going to transplant them. Because they can go almost anywhere there are no limits to the things you can do to plant your strawberries.
Places to plant strawberries in limited space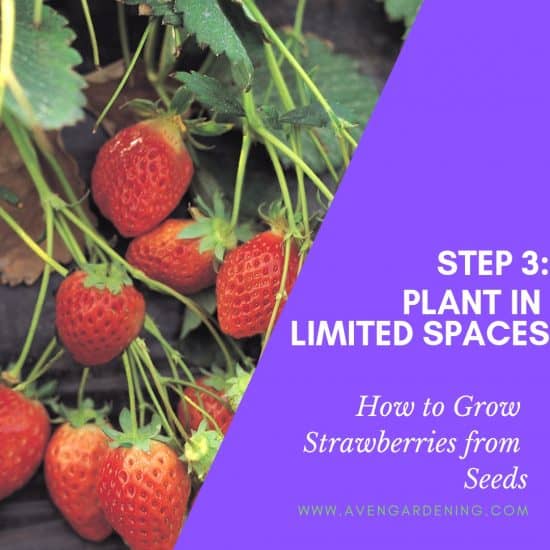 If you live in an apartment or have access to a porch or balcony, there are tons of easy ways to keep your strawberries. A rain gutter on the outside of your railing is a great option, as are hanging baskets. You can even buy hanging strawberry towers from garden supply stores to have them all in one place. So long as the pot itself is large enough to handle the root system of the strawberry you can use anything. I've used rain gutters for growing as well as an old wheelbarrow and even stacks of old tires filled with potting mix. The only limits are your space available and your imagination.
Strawberries are commonly known as 'everbearers'. They either provide fruit all season long or have one massive time of harvest. They can be planted in single pots alone or can be planted a few to a pot if the container is large enough.

As soon as they turn red (or even white if that is the variety you chose), they are ready to be pulled or cut from the plant and harvested if you find that your strawberries quickly get soft and mushy use that to your advantage! Those are perfect for jams and other recipes that require cooking fruit.

If done with a bit of patience your strawberries will come back year after year, stronger and producing even more fruit. Tended the plants properly you've started can last five or more years.