If you're getting into growing your vegetables, onions are a great way to start. They're stubborn, hardy, and produce huge yields, making them an excellent practice vegetable for a beginner.
Onions are a good source of vitamins A and C, as well as iron, calcium, and fiber. They're also fast. Green onions can be mature in 20 or 30 days, while bulb onions take about 100-175 days to be harvestable.
What Are Green Onions?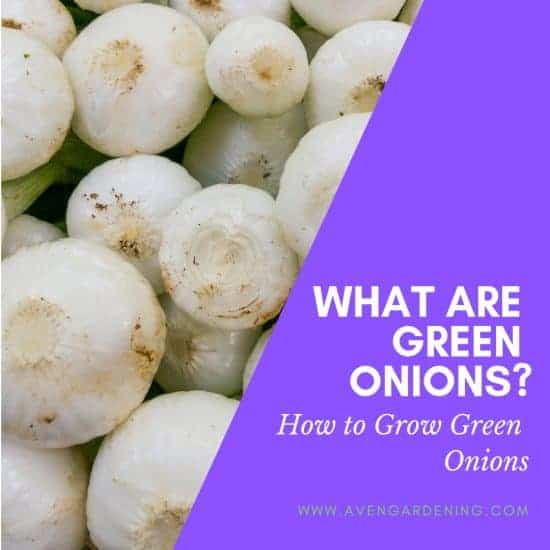 Most of the time, green onions are simply onions which don't mature into bulb onions. They grow fast if they have the right nutrients, and water. They're great as a garnish or used to boost the flavor in soups, stews, and salads.
Follow these guide on how to grow green onions for your family, and friends.
Step 1: Starting From Transplants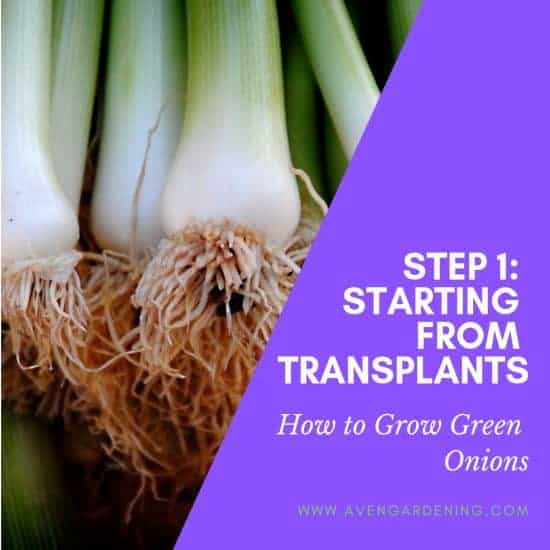 You can grow onions from seeds, but it takes much longer than growing from a set or a transplant. Sets are a good idea in theory, but they mean you have less control over the quality of the plant since a portion of it came from a previous crop.
Transplants are onions which have already begun to grow. They're more mature when you put them in your garden, so they resist disease, insects, and other problems. They also take only around two months to mature.
Step 2: Long or Short Day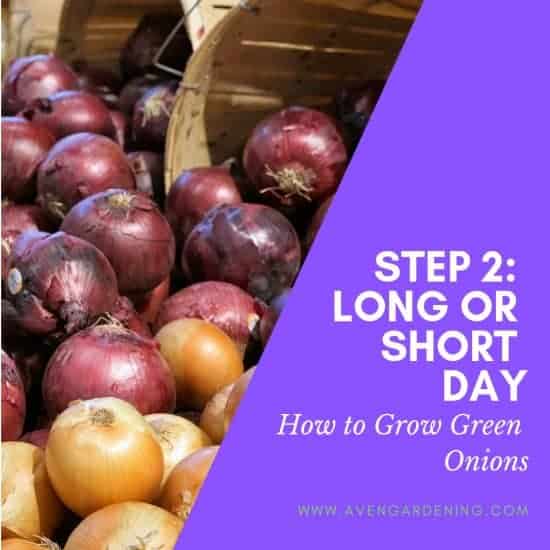 Green onions may be either long or short day varieties. Short-day onions will need about ten hours of daylight, while long day onions need about 15 hours of daylight. They will grow tops in cold weather, and bulbs in warmth, so short day onions grow best in southern environments, while long-day onions grow best in northern climates.
Step 3: Onions need space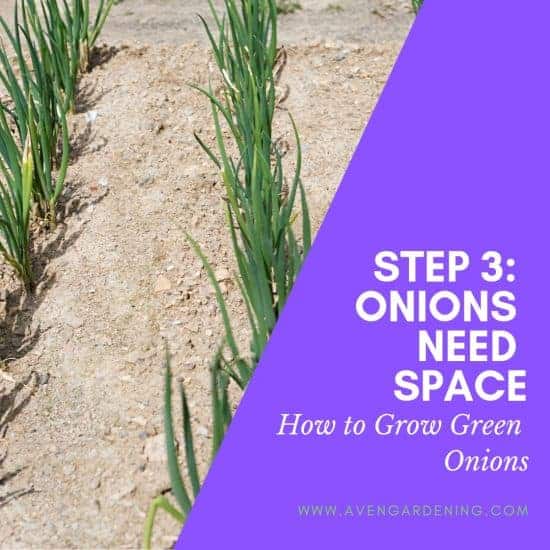 Onions are shallow-rooted plants, and they need space around each other to grow. Choose a loosened plot of your garden, with lots of compost, so that your onions can get their required nutrients.
Fish emulsion is a good source of needed nutrients. Manure is another. Turn the soil at least eight inches deep, to keep it nice and loose. Choose onions about 1/2 inch in diameter. They should be one or two inches apart since they will grow fast and produce large yields.
Step 4: Feed Often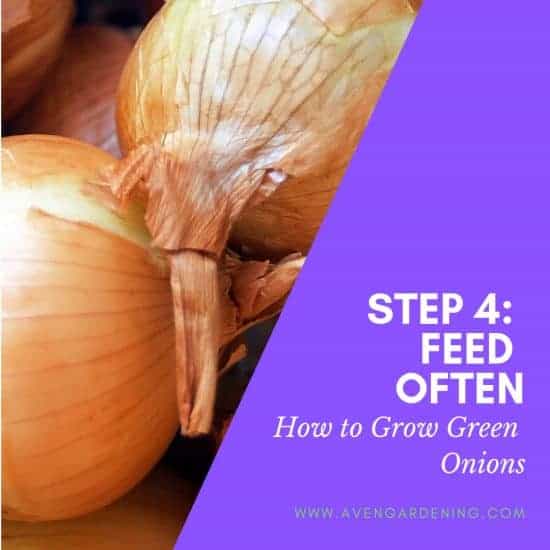 Onions need a lot of water. You'll want them to be consistently moist, especially during the bulb growing stages. Putting down mulch will help with both weeding and keeping moisture in the ground.
Because green onions have only thin stalks, you need to water them more often. Put down lots of compost, and keep the soil well turned so the bulb can soak up the possible nutrients.
Because of the exposure to the sun, weeds will multiply in an onion bed, and you will want to weed more often than other garden beds.
Step 5: Harvesting Season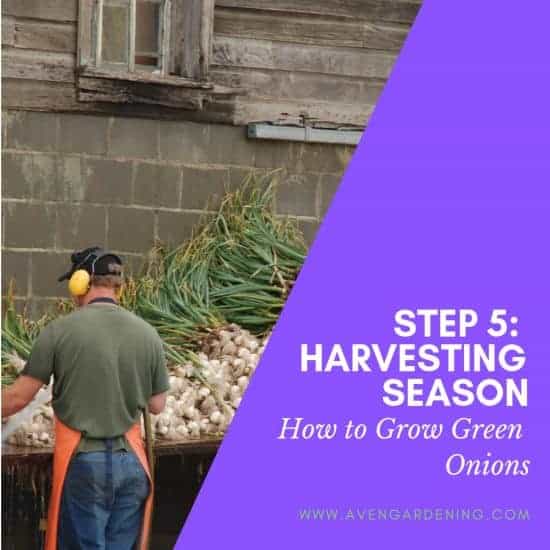 As I've already mentioned, most green onions take about two months to mature. You'll want to get the onion before it has entirely changed into a bulb. Onions are generally grown to a stage before the bulb develops which is the difference between bulb onions and stalk onions. You'll want to harvest when the stalks grow to about 5 inches long.
To use your yield as bulbs to grow next year, stop watering it. When the stalk begins to turn yellow, pull the onion bulb from the ground. Store it in a cool, dark place for next year's planting.
Step 6: How To Store Onions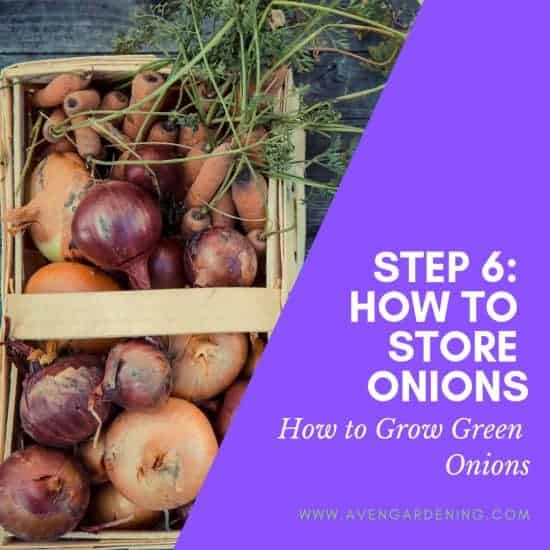 Onions should be kept in a cool, dry place, to prevent rotting. Hang them in bags, or braids. They can be stored with potatoes and other root vegetables, provided there is no moisture.
Step 7: Growing Onions Inside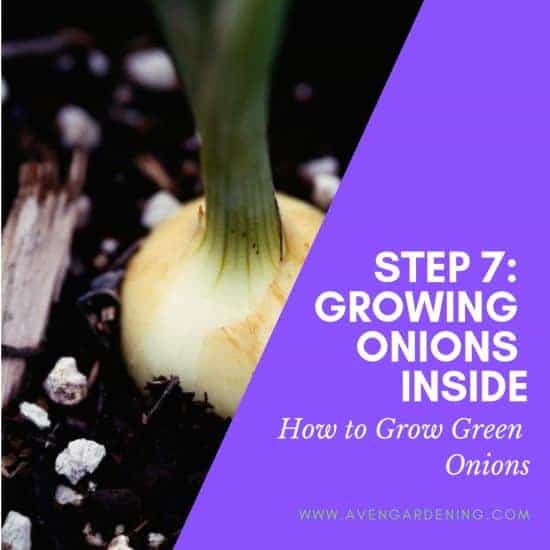 One of the nice things about onions is that they're so easy to grow, you can grow them indoors, in a window box. It's a great way to start on your transplants from seeds, instead of buying them, and it means you can have organically grown onions all year round. Most green onions are onions whose bulbs have not matured yet.
So they're very easy to keep inside. Follow these instructions.
Fill a pot half full with moist soil.
Arrange the onion plants two inches apart, root side down.
Keep the onion exposed to sunlight by placing it in a window. Keep the soil moist.
Cut and transplant the green stalks as they grow, and you'll have a full crop ready for planting when the weather gets nice!
Disease and Dangers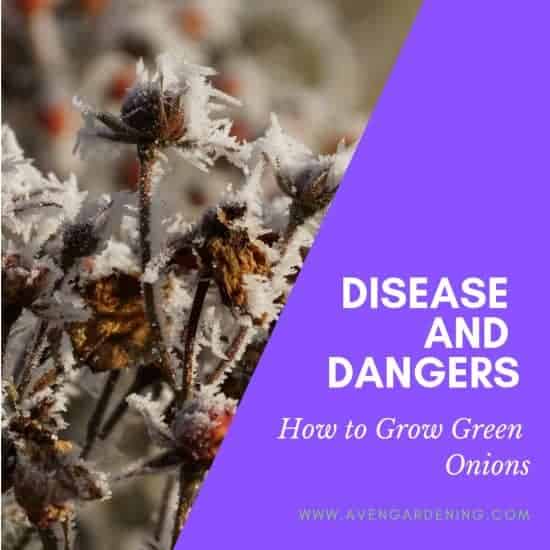 Onions are a hardy plant. It's what makes them so popular for growing at home. They do tend to promote weed germination because their thin stalks leave them exposed to sunlight.
They'll stay healthy in your window box, but they are susceptible to maggots and thrips. They're also vulnerable to soil-borne diseases which is another reason to keep the soil in your garden well tilled, and to make use of crop rotation, to protect your plants.
Onions are some of the easiest plants to grow, even for a novice gardener. If you're looking for a way to start growing your food, onions are a great option.
You can plant it inside or out, there are a variety of types to suit everyone's taste, and they're high yield. You can grow them for yourself, or give gifts to friends. They're a great addition to any home and any garden.