Trying to grow any plant certainly has its challenges. There are many factors to take into consideration from indoor versus an outdoor, amount of sunlight, water, soil, to the purpose that you intend to use the plant. Overall, the result will be well worth it.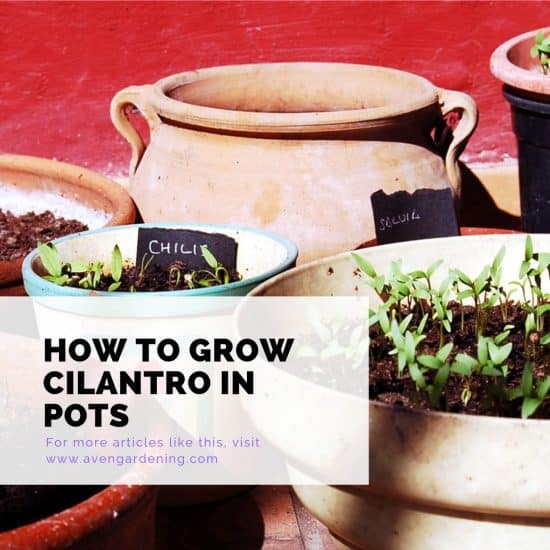 An interesting herb that you may be keen on including to your kitchen counters is cilantro. It is an aromatic herb used to enhance flavor, so a great addition to any kitchen. It is a versatile plant added to soups, tacos, and other delicious dishes. While it is very successful grown outdoors, it can be just as successfully grown indoors with extra care and patience.
Tips for Indoors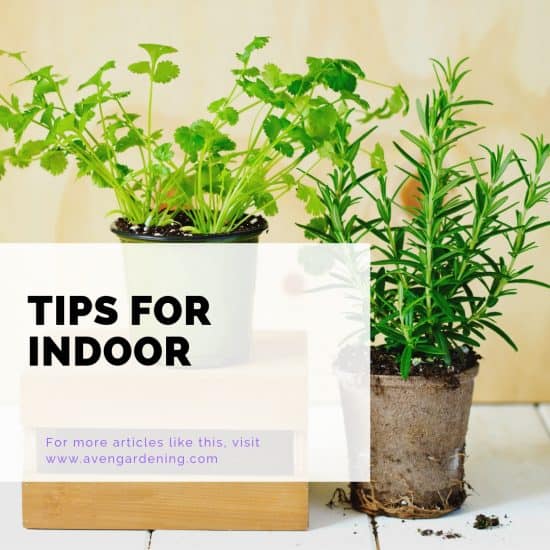 If you live in an apartment complex or lack a large back yard but love the idea of your very own garden, then looking into how to take care of plants indoors is the way to go. Not all plants will do well indoors nor do they all share the same regimen, but many do.
The key for a successful indoor grown cilantro is placement. Try not to transplant it from your garden to the pot. Cilantro, as you will come to find out if you do it, does not transfer well. That is where it gets its reputation for being a delicate plant to grow indoors.
Potted Cilantro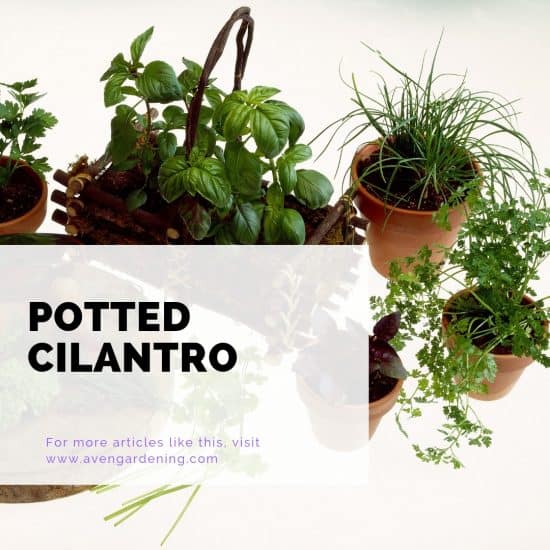 Cilantro likes to have enough space, moisture, and air to reach its roots. One of the best options to accommodate this (picky) herb is to opt for an unglazed terra cotta container as it allows higher amounts of air and moisture to reach the roots. It is best to use one with several drainage holes at the bottom of the terra cotta. The ideal size of the container would be 18 inches wide and at least 10 to 12 inches deep. The seeds need to be well apart about 3 to 4 inches.
Nutrients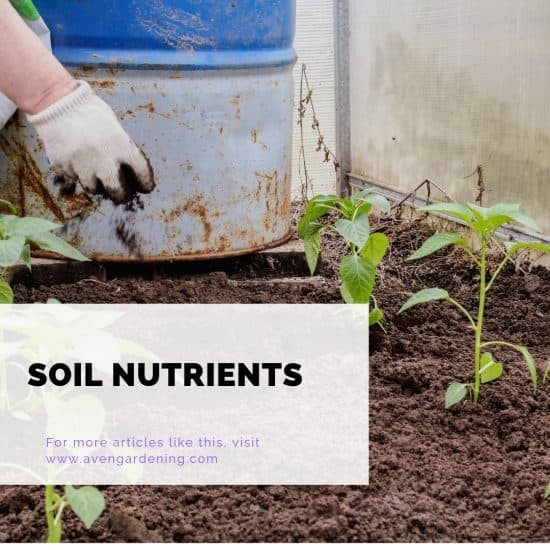 One of the reasons why growing cilantro indoors is a challenge is because of the limited access it has to nutrients in the soil. In its confined pot, there are not many nutrients to go around as there would be if you were to plant it in an outdoor garden, but it is possible to provide the necessary amount of nutrients for your cilantro to grow well.
The soil itself should be a mixture of potting soil and sand. This combination will allow the water to flow easily to the roots of the plant and the excess drained through the drainage holes. As mentioned above, nutrients can be scarce in a potted plant so think about adding liquid fertilizer containing fish emulsion to add more nutrients. It is essential to use the fertilizers bi-weekly during the active growing periods for a healthy and plentiful harvest.
Water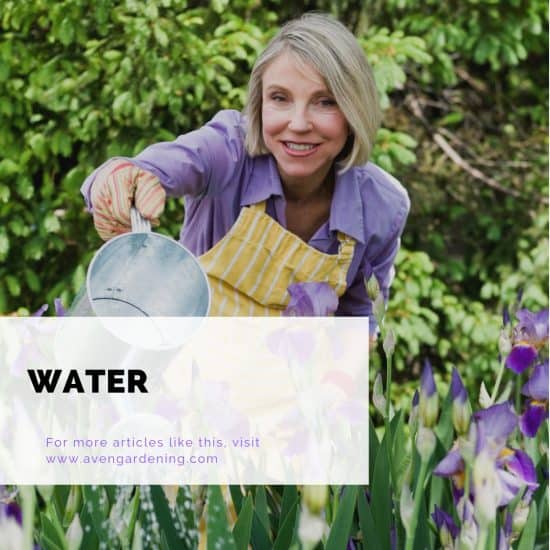 Just as more nutrients are needed in the soil, so is the amount of water. If you are not sure how much water to add, it is best to pour until the liquid is spilling out of the drainage holes of the container. It is more critical for watering to be done thoroughly than frequently when dealing with it indoors.
However, the only time you should water cilantro is when the soil is dry. It is necessary to check the soil frequently to prevent it from drying up. it is especially true during hotter and drier months. The climate could prevent the cilantro from sprouting and having to start all over.
Sunlight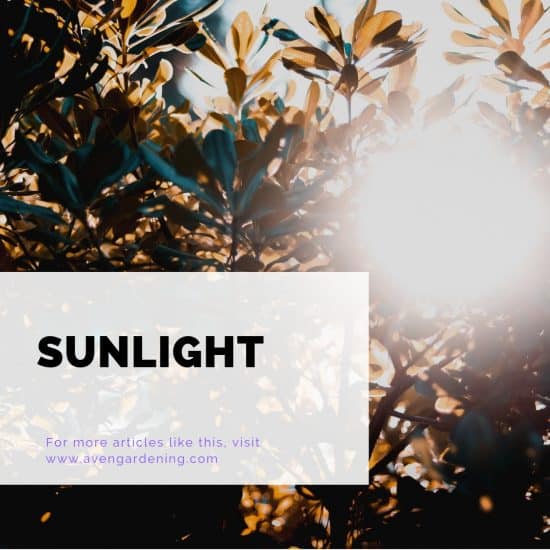 Sunlight is equally as crucial to nutrients and water provided. More will be needed. If it were outside this would not be much of an issue to consider but indoors meaning less access to it if not appropriately placed beside a window. The cilantro needs to be exposed to sunlight for a full four to five hours a day. For the days where it is lacking, it is recommended to use a growing light that acts as a substitute.
Harvesting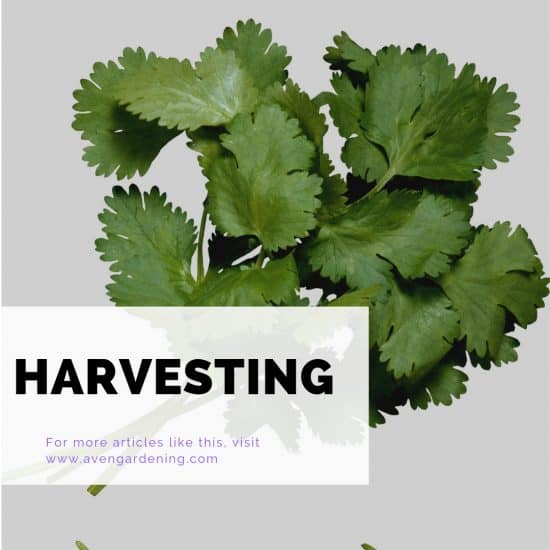 Cilantro is relatively easy to harvest. What you must do is cut the stems of the plant about one-third of the way. The top with the leaves is what you will use to cook, and the bottom two thirds will grow new leaves. To properly harvest cilantro, use sharp, clean scissors and cut the stem. A few leaves should be left intact on the stem so that it will be able to produce more leaves.
Harvesting should take place once a week, but if the plant is growing exceedingly well, then you can opt to harvest a couple of times a week. If you cannot cook with the cilantro immediately after harvesting, you can freeze it until you are. However, it is vital to harvesting the leaves at least once a week to prevent it from flowering.
Benefits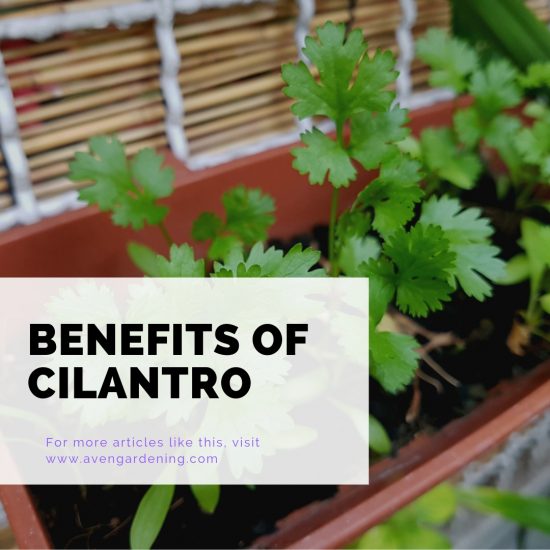 There have been studies conducted that have concluded that the consumption of cilantro potentially decreases the risk of obesity, the risk of diabetes, and the risk of heart disease. It also helps with healthier skin, hair, and higher levels of energy. Cilantro is one plant that is worth going through all the trouble to grow indoors.
Final Thoughts
Any outdoor plant taken indoor will undoubtedly have its challenges, this includes cilantro, but it is not impossible to accomplish. With the appropriate care and dedication to providing enough sunlight, moisture, soil mixtures, and repeated harvesting, you too will be able to enjoy the limitless possibilities that this herb can give year-round from a healthier lifestyle to tastier meals.