There is nothing better than the looking at the herald of Spring: gorgeous and fragrant Lilac Flowers; not only are these fun to grow, but you can also enjoy these cut flowers in your home. These flowers are easy to grow and are deficient maintenance, making it easy to grow and ensuring that they will be around and healthy for a very long time.
Lilacs have such a lovely scent, and can last decades in your garden; they grow best in the northern states and areas with cooler summers. Lilacs do not require constant watching and effort to maintain, and even the thought of these amazingly beautiful plants makes my mind go to the fun of both Spring and Summer. Lilacs are the perfect size for any garden and are especially great choices for those who want to walk into a fragrant garden or planting area.
Lilacs are durable and require little to no maintenance, making it easy to grow; especially if you don't have a green thumb. They can grow anywhere from 5 to 15 feet tall, depending on the strain and variety of the plant you choose. Although these plants are great for attracting butterflies, it is also important to note that they will also attract bees; although that is not necessarily a bad thing.
Planting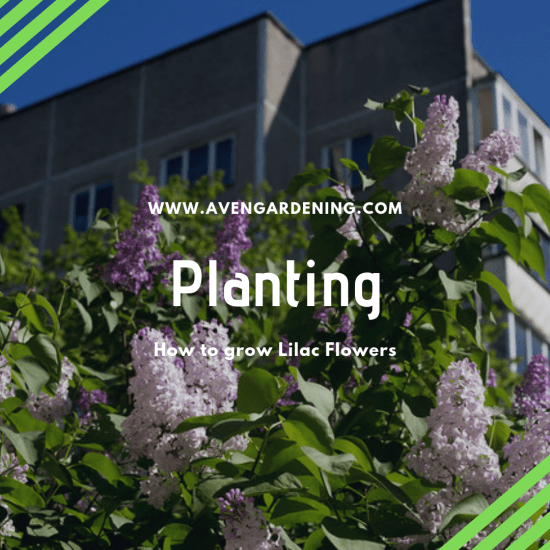 Although Lilac plants are hearty and easy to grow, it is important to start them off strong with a good foundation. You will want to make sure that they are planted in fertile, humus-rich and well-drained soil that is at a PH near 7.0. If you have doubts about your soil or think it is a poor condition, you can add compost to enrich the ground for your Lilacs.
Generally, it is a good idea to plant Lilacs in an area of your garden or property that receives full sunlight; meaning that your Lilac shrubs and flowers will soak up at least 6-8 hours of direct sunlight a day. Failing to give them the sun they desperately need may result in the flowers not blooming in the way that you would like them to. It is also important to note that Lilacs do not like too much water, and will not bloom unless the soil under their roots has proper drainage.
Before planting your Lilac, you will want to spread out the roots, making sure that the hole that you have dug is considerably larger than the container or pot that the Lilac bush came in. Deciding how deep to plant your Lilac has some conflicting views; some gardeners suggest digging a hole that is 2 inches deeper than the container, while others claim it is best to make it level with the ground. It would help if you planted the Lilac either in Spring or Fall, although out of the two options, it is recommended that they are planted in the Fall.
Transplanting Lilac plants is also an easy feat, and the process is similar to the steps mentioned above; you will want to make sure that the roots are spread out and have adequate room to grow. You will want to work in some topsoil around the roots and make sure that nothing is constricting their growth, with proper drainage. There is no amount of topsoil that is too much, and I prefer to make a 'mud' with topsoil and water before transplanting any Lilac plant.
How to Water Your Lilacs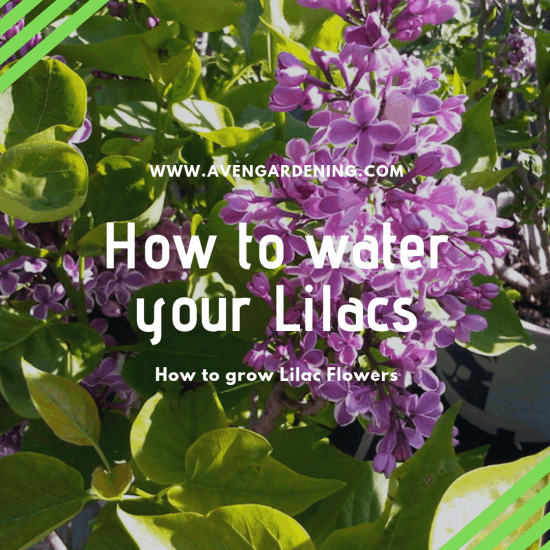 After you have planted your Lilacs, you will want to check in on them often to make sure that they are assimilating to their new surroundings. You will want to water whenever the top inch or so of soil feels dry to the touch. Generally, watering will only need to be done once or twice a week. To make sure you are watering enough without drowning the plants, a good practice is to count to 10 while watering.
Because Lilacs don't like too much water, you will want to find the right balance of moisture when watering. One thing that I have done in the past that seems to work well is to do a finger test, push slightly on the soil surrounding the actual plant. If it looks too spongy, skip a day of watering. However, it seems at all dry it is the time to give the plant some more water.
Pruning Lilacs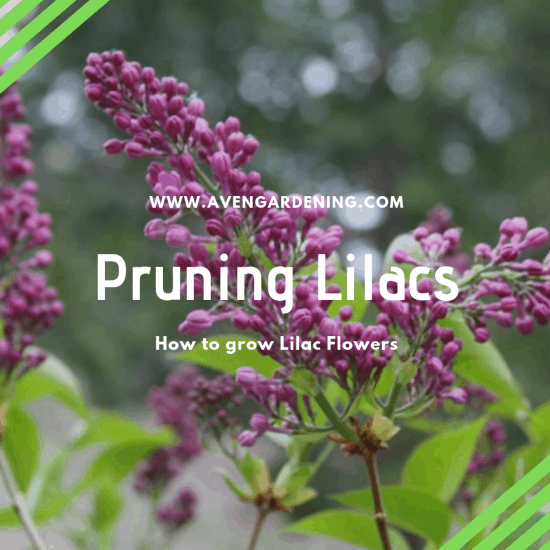 Deadheading dead blooms on your Lilacs will not only help to maintain the live blooms but also encourage the plant to replace the dead flowers with live buds. It is a good idea to prune your Lilac bushes as soon as they start to bloom; failure to do and pruning too late in the season can remove vital parts of the plant. A good rule of thumb is to start pruning if and when you notice the Lilac's flower clusters getting smaller.
Lilac bushes can live up to 75 years or more because these plants are extremely hardy and resilient. One problem that growers do have, however, is that Lilacs can tend to become overgrown. It just means that you will want to make sure to keep on top of their growth, and prune them or cut them back as they grow. Trimming will not only keep them looking great throughout the years, but will also help to encourage future growth of the flowers.