Do you crack eggs breakfast and always toss out the shells? It turns out eggshells play a significant role in the health of your garden, so you should stop tossing them out. No matter how big or small your vegetable or flower patch is, letting the soil absorb the eggshells is beneficial. Let's talk about the 12 benefits of using eggshells in your garden.
1. Can Be Used as Fertilizer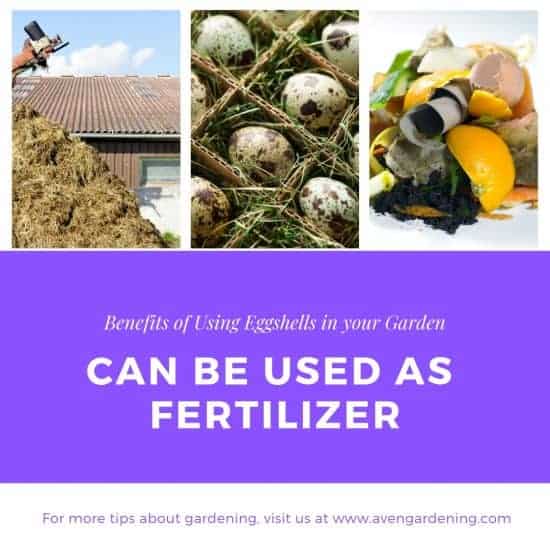 Most fertilizers on the market are toxic if ingested by small household pets or outside rodents. Eggshells contain high levels of calcium carbonate, much like lime, but they make a non-toxic option; calcium carbonate is excellent to use for garden management.
To use as a fertilizer, crush the eggshells up and sprinkle them on the dirt. If you are using pots, sprinkle the eggshells into the potting soil and stir in well. Fertilizer made from eggshells benefits chives, tomatoes, and peppers (to name a few).
2. Rodent and Insect Deterrent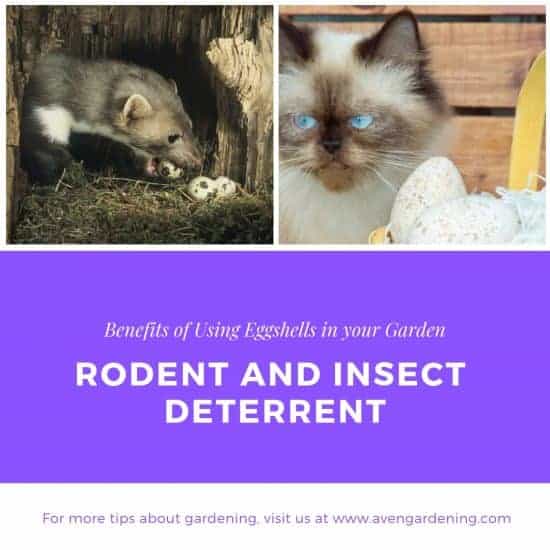 Pesky invaders can be frustrating to deal with, especially after spending hours grooming your garden. Breaking eggshells over the dirt is a helpful way to keep invaders out. The eggshells act as a weapon under the rodent or insect's feet, often inflicting pain.
As a result, they are less likely to come back to your garden. It is also important to note that if you have a sneaky neighborhood cat that always seems to find itself in your garden, eggshells are a helpful way to keep him or her out; cats are not a fan of eggshells.
3. Chicken Feed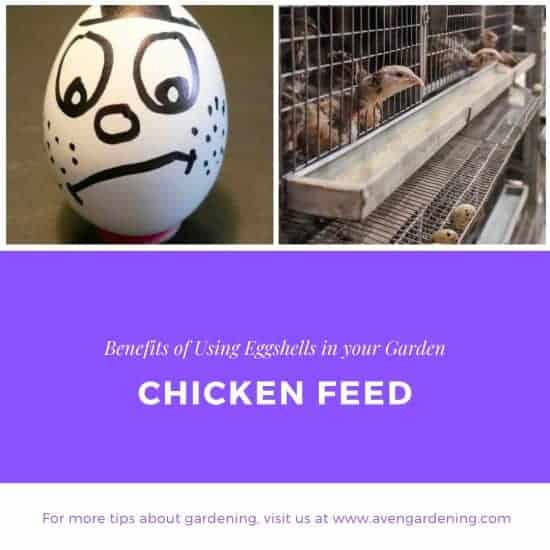 While it may sound odd to feed chickens egg shells because that is where they once came from, eggshells make a fantastic food supplement. Chickens require plenty of calcium to live healthy lives, especially ones who lay eggs.
Therefore, eggshells provide a hearty dose of calcium to chickens. The key to feeding shells is to ensure they are crushed very well and almost transformed into powder. It can be quickly done by hand or with a heavy rolling pin.
4. Patch Holes in Planters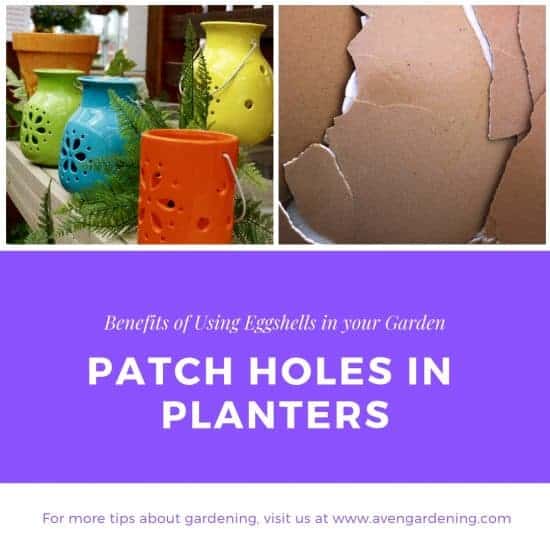 Many planter boxes or flower pots contain holes for drainage, or unwanted holes appear that spill dirt and water. Lightly crushing eggshells and placing them in the bottom of planters and pots can patch unwanted holes. Just remember to pack the bottom very well.
5. Eliminate End Rot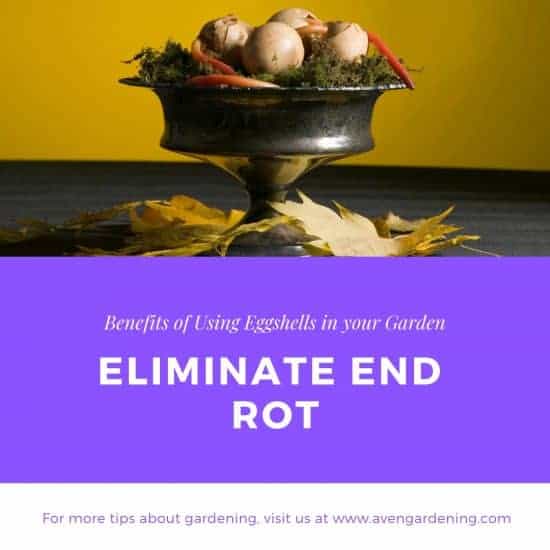 Nothing is worse than picking a pepper or tomato only to notice the end is rotting. It is a prevalent problem that is caused by a calcium deficiency. The garden needs enough calcium carbonate to allow vegetables and fruits to grow. Crush eggshells and plant them in the hole where you plant your seeds, and as the vegetables grow the eggshells will nourish them.
6. Compost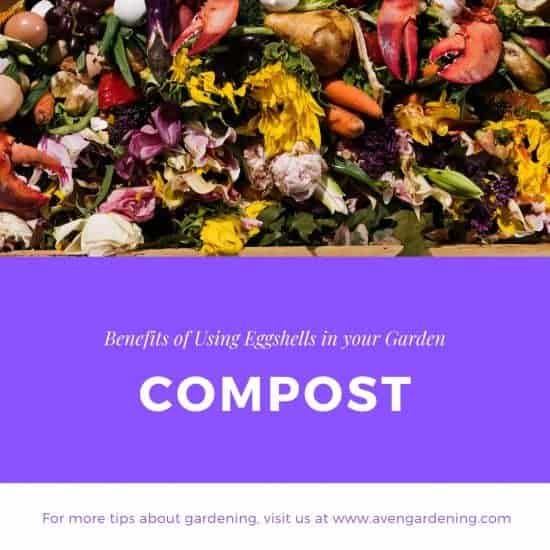 Adding eggshells to compost speeds up the process of composting. Eggshells add beneficial calcium to the pile, and it is ideal if you crush them up before adding them.
7. Help Out Friendly Garden Visitors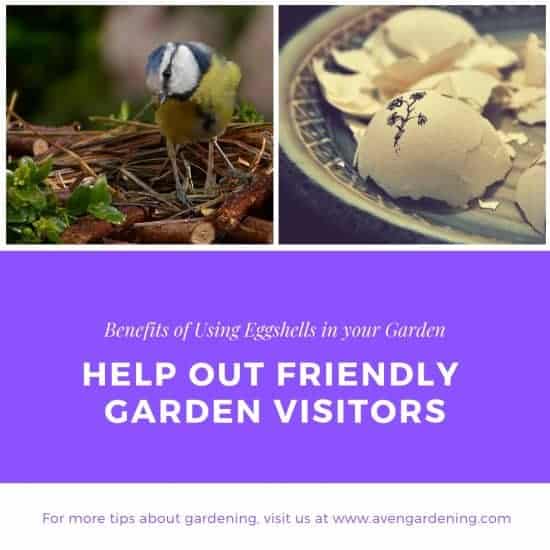 Mothers birds, in particular, can benefit from extra calcium in their diet. Washing eggshells and even slightly warming them make great snacks for birds. Additionally, larger eggshells can make great additions to nests.
8. Keep Deer at Bay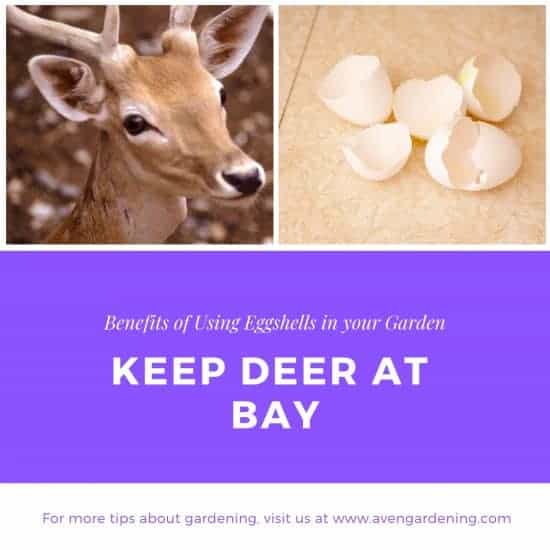 Deer are beautiful creatures, but they are known to destroy gardens to no end. A humane way to keep deer at bay is by covering your garden in eggshells. Deer are not a fan of eggshells, particularly their scent.
You should not implement this unless you have a major deer invasion going on, as other rodents love egg shells.
9. Mini Garden Holder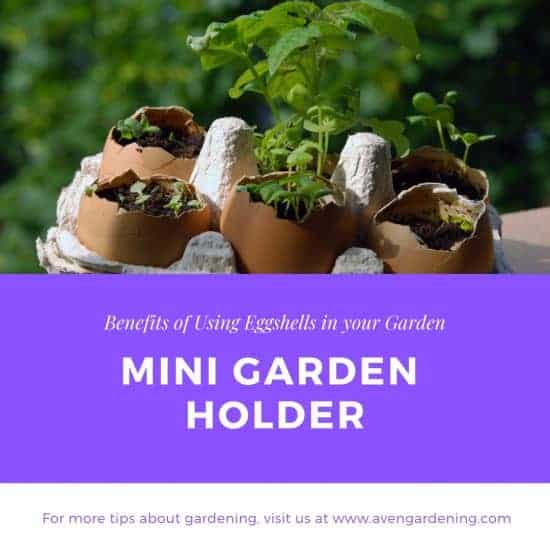 In-tact egg shells make magnificent mini gardens. All you have to do is rinse the shells, let dry, fill with dirt, and plant your seeds. You can even use the egg carton to hold your eggstraordinary baby plants!
10. Amazing Garden Art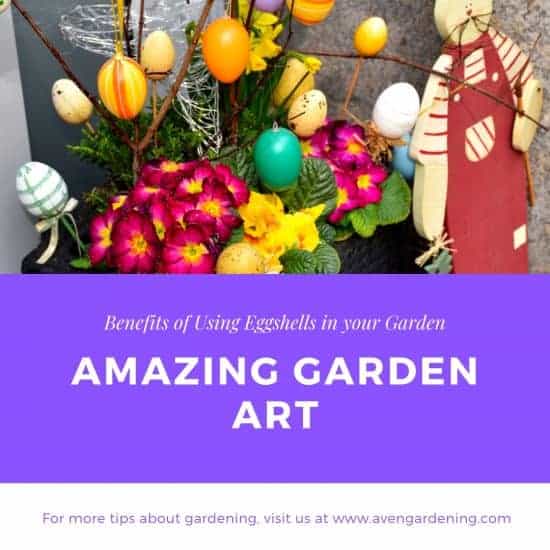 Eggshells make beautiful garden art. If you are extra creative, try dying empty eggshells different colors or patterns. Next, crush them as much as you wish and sprinkle them throughout your garden. The result will be an amazing, colorful look to your garden.
11. Water Plants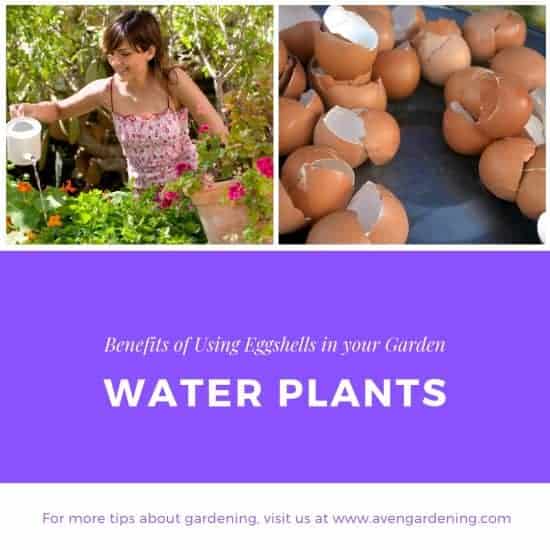 Water your plants with eggshells are similar to using them as fertilizer. Crush eggshells using a heavy object like a rolling pin, place them in a watering can or jug (as long it has a spout or strainer-lid), and add hot water.
Ensure the water is not scolding hot, as this could damage plants. The hot water mixed with eggshells will provide a healthy dose of calcium directly on the roots and stems. You can do this in combination with planting eggshells and plants together.
12. Encourage Worm Composting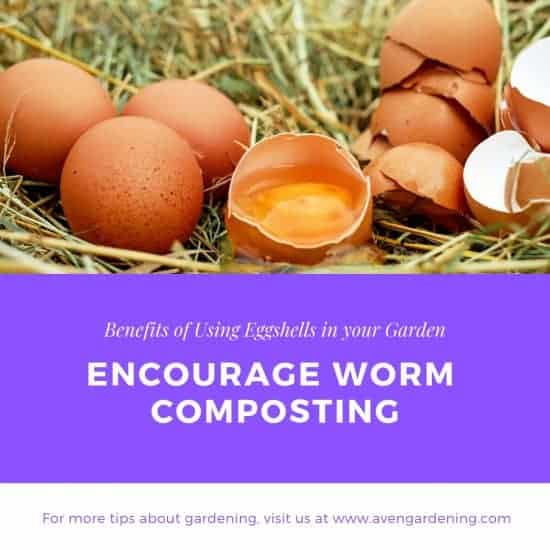 Eggshells not only offer calcium to worms, but they also provide an environment for them to thrive. Additionally, eggshells help with worm digestion and offer a source of nutrition for them. On a side note, research shows that eggshells aid in worm reproductive activity.
Now that you know 12 interesting ways eggshells benefit your garden be sure not to toss out those shells next time. Be careful which critters are in your area, to be sure not to attract them using eggshells.
You can always install a barrier around your garden to keep critters out who do not seem bothered by the shells. I encourage you to try some of these unique tips using your eggshells today! They are more than just a favorite breakfast food.