Coming in a range of hues, with varied sizes of blooms, these 20 drought tolerant plants prove that keeping a beautiful yet diverse garden is possible without reliable rainfall or consistent watering.
1. Blue False Indigo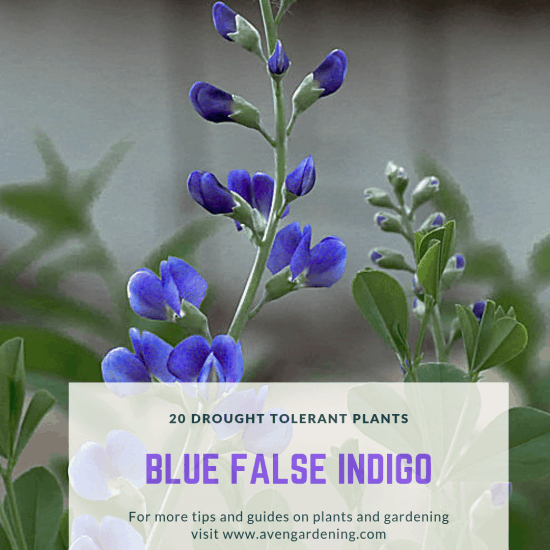 With an upright, shrubby form, its unique appearance is characterized by flower spikes, seed pods, beautiful blue-green leaves, and lupine-like bluish-purple flowers. This durable plant blooms in late Spring boasts a long season of interest and is also resistant to disease, pests, and grazing from deer and rabbits.
2. Butterfly Weed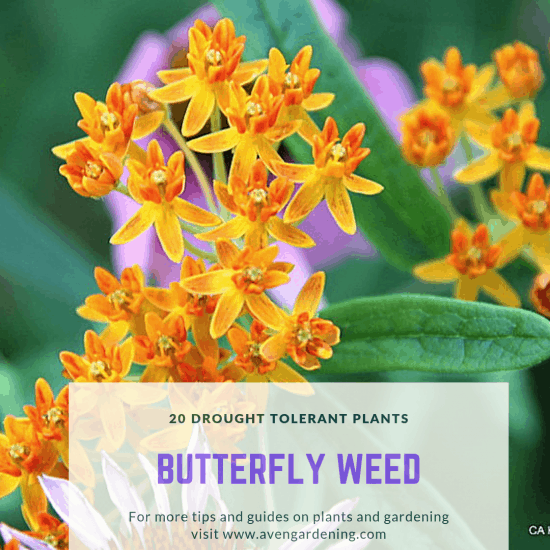 Contrary to its name, the Butterfly Weed is anything but a common weed. A popular choice for rain gardens, this plant displays showy flowers that attract butterflies, hummingbirds, and bees. A key player in attracting beneficial pollinators to a garden, it is a host plant for a monarch, queens, and grey hairstreak butterflies.
3. Purple Coneflower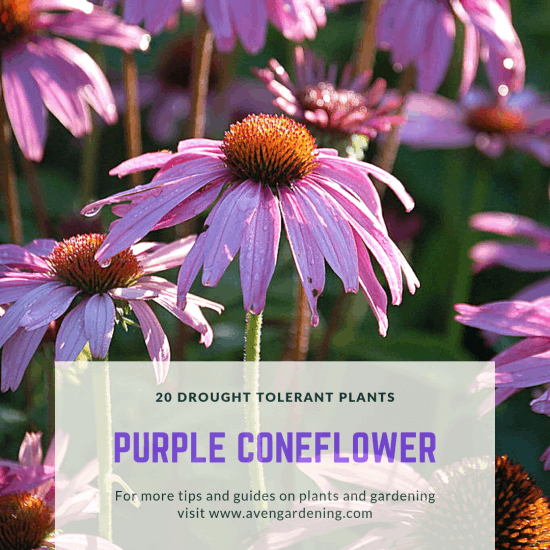 Loved by bees, and those with a penchant for vibrant colors, this plant offers purple-pink flowers that bloom for a long time. Its durability and longevity are attributed to its species root systems – it either possesses a taproot that reaches the water far underground or rhizomes that has roots spreading out to seek moisture. To support its long bloom time, plant it amongst annuals (year-round blooms) or perennials (seasonal Summer blooms), such as Echinacea or varieties.
4. Black-Eyed Susan (Rudbeckia)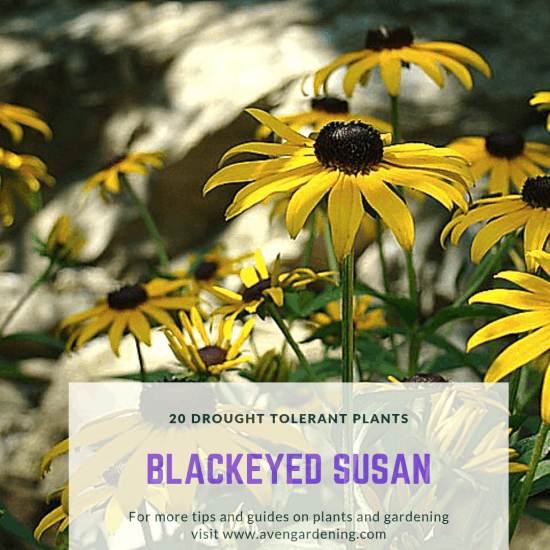 Brightening gardens in August, this plant embodies the bright rays of sunshine, and symbolize justice. Daisy-like in appearance, their flowers can be single, semi-double, and fully-double. They look similar to coneflowers but instead tout coarse-textured and hairy leaves.
5. Sea Holly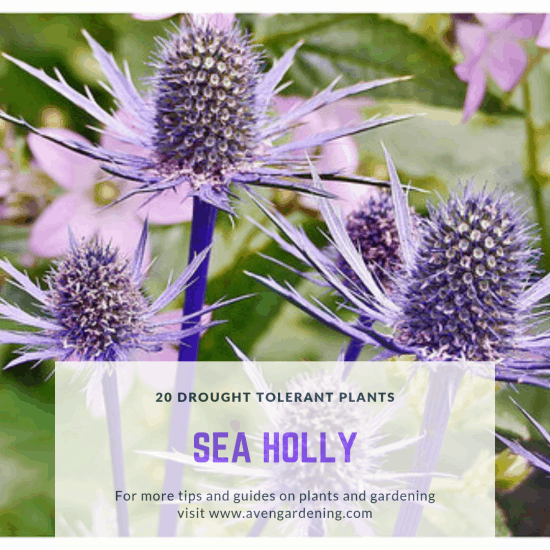 Easily grown from seeds, this plant is characterized by its spiky, thistle shape, and globe flowers. It's flowers sport bluish-purple blooms that look like glowing thistles. It thrives in warm weather – the warmth enhances the vibrancy of its blooms. Once established, it requires little to no care, except during a long period of drought.
6. Threadleaf Coreopsis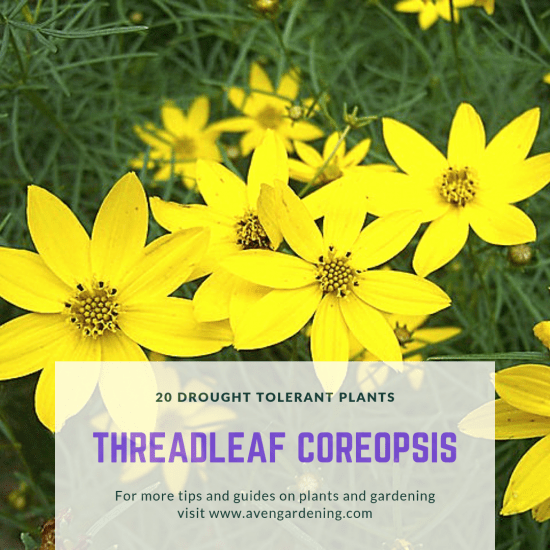 A plant favored by many, its characterized by fine, wispy foliage, and showy, golden flowers. It grows easily in a range of climates, as long as there is good drainage. Environments that support its growth include well-drained soil in full sun, as well as sandy or rocky soils.
7. Yarrow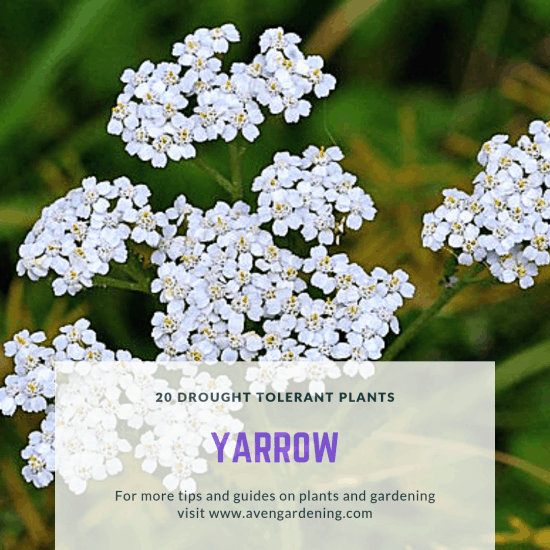 This hardy perennial is characterized by fern-like decorative foliage, with showy flowerheads comprising of tiny, tightly-packed flowers rising above. It comes in a range of colors from yellow, to red, or pink, as well as various shades in between. Versatile, it is a beautiful addition to a flower bed or herb garden.
8. Caryopteris (Bluebeard)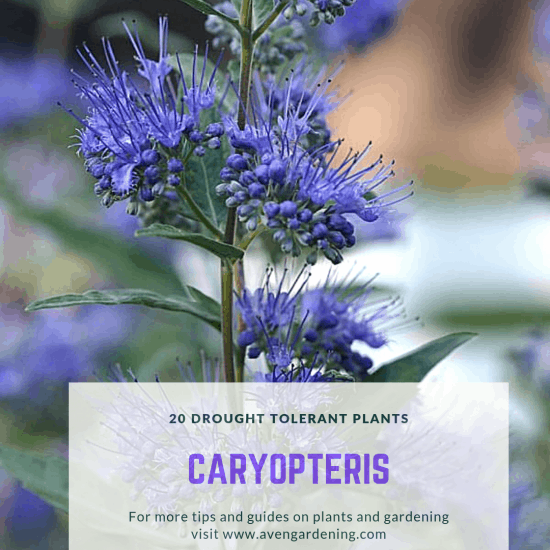 This flowering shrub is popular amongst pollinators, and its bloom during the late Summer period occurs after other flowering shrubs have started winding down. Proper planting will enhance its growth, hardiness, and the abundance of its beautiful blue blooms.
9. Ninebark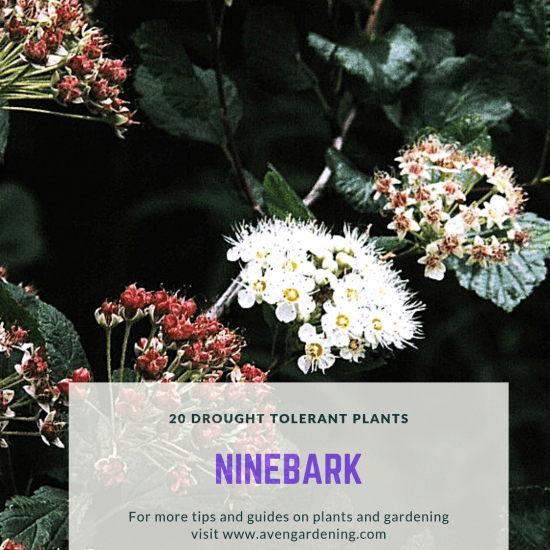 Flaunting elegant, draping branches, white cup-shaped flowers, and stunning foliage, this shrub is an excellent addition to a garden. Extremely versatile, it can be mass planted or employed as an accent plant with its coppery-orange to deep wine-colored foliage. As this species is undergoing many innovations, adding the Ninebark to your garden will not disappoint.
10. Juniper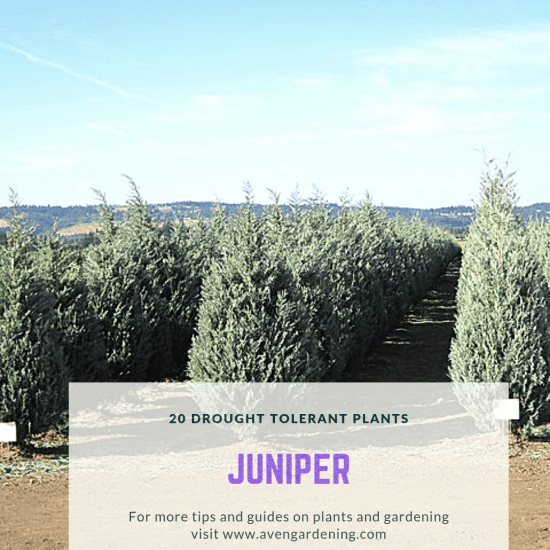 Coming in a range of sizes and forms, such as low-growing types to cover ground, or more upright, pyramidal-style shrubs, this plant helps to define the structure of the landscape. Additionally, it boasts a fresh scent. Suitable for many landscaping and garden layouts, it is a suitable replacement for grass and does not require mowing.
11. Panicle Hydrangea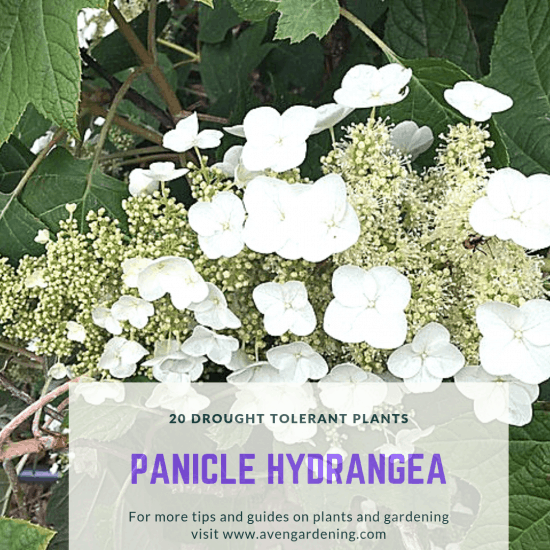 Despite its lacey and delicate appearance, Hydrangeas are hardy plants once established. Existing in an array of types, colors, and sizes, this flowering shrub is characterized by gracefully arching branches and pyramidal clusters of flowers. Its blooms transform across the season, starting white, then developing a pink tinge that deepens into a dusky purple.
12. Mugo Pine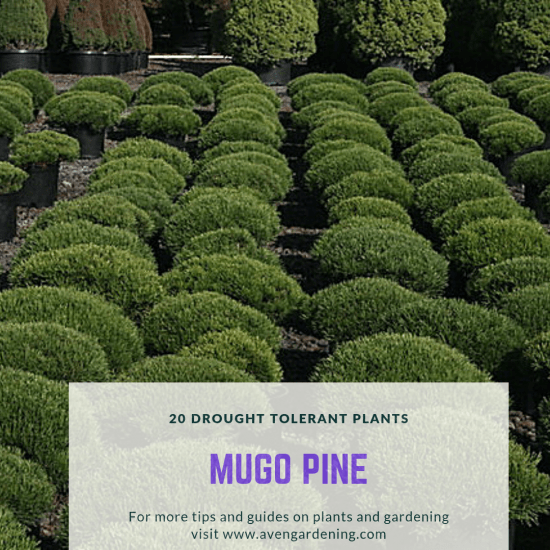 This evergreen conifer, with its striking shapes, lend architectural interest to any garden, much like the Juniper. Given its slow growth, it will not crowd out the rest of the garden. It grows in a variety of soil conditions, from acidic to alkaline, loamy, moist, sandy, well-drained, and clay soils.
13. Cacti and Succulents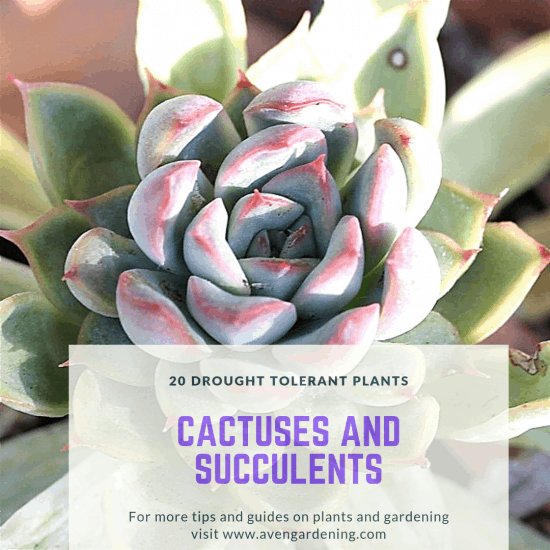 These plants require less water, are low-maintenance, and easy to grow. Between the two, however, Succulents are easier to care for than Cacti.

14. Catmint (Nepeta)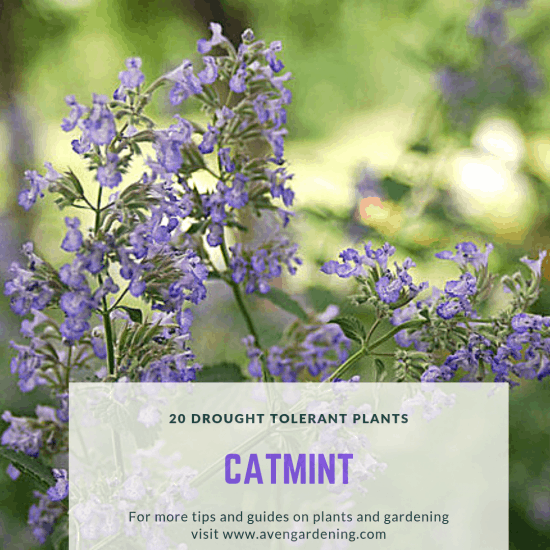 Fuzzy grey-green foliage and purple-blue flowers characterize this perennial. Blooming during the middle of Summer, it also gives off a pleasant spicy, minty scent, as it is a member of the mind family. Easy to grow in the sun or partial shade with moderately well-draining soil, the Catmint tolerates both heat and drought. It also does not experience issues with pests or otherwise.
15. Salvia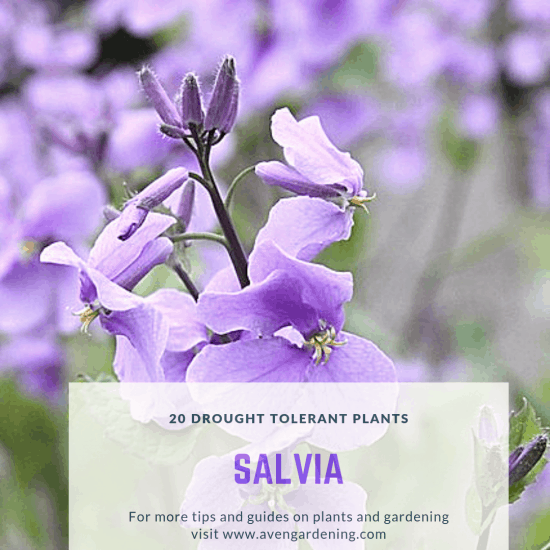 Boasting spiky purple, blue, or pink flowers that sprout atop handsomely mounded foliage, this perennial is a popular choice. Blooming in the Summer, its flowers last a long time, offering a variety of bloom shapes, colors, and fragrances. It flourishes in hot and dry conditions.
16. Bougainvillea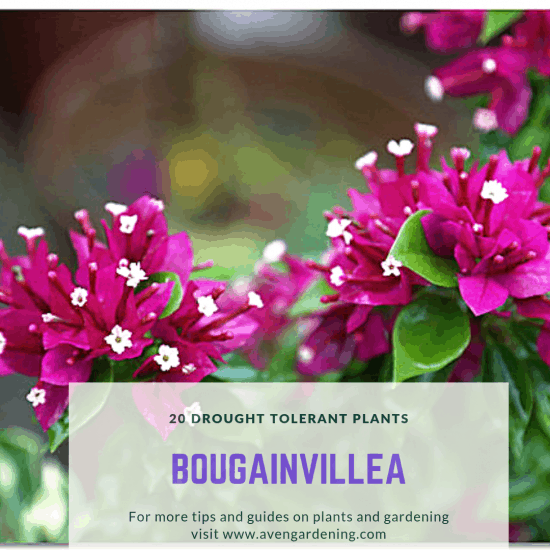 Dubbed the champion in terms of drought tolerance, Bougainvillea is a very popular choice and can be spotted around the neighborhood. These beautiful vines are rapid growers and climbers, and prolific bloomers. Coming in a range of colors, sizes, shapes, and forms, it is a favorite choice for landscaping, especially to complement Mediterranean and Spanish architecture. A warm climate, full sun, and well-drained soil support its growth.
17. Portulaca (Moss Rose)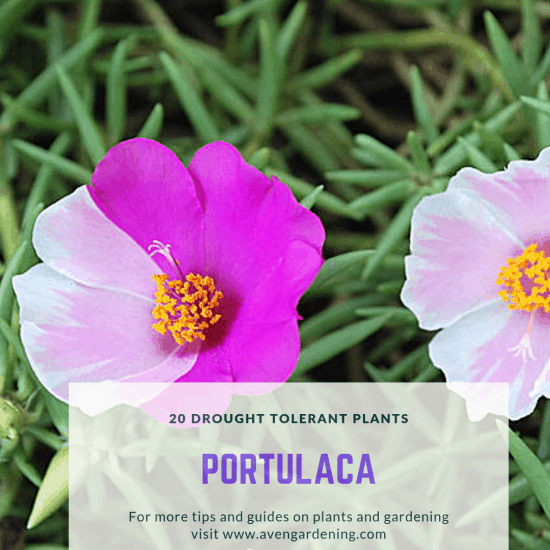 This drought-tolerant flowering plant thrives in dry and poor soil. Tolerant of blazing sun, its delicate blooms come in a range of colors, including red, orange, violet, white, and pink. A low-growing plant, it is a beautiful ground cover, and also attracts honeybees.
18. Oleander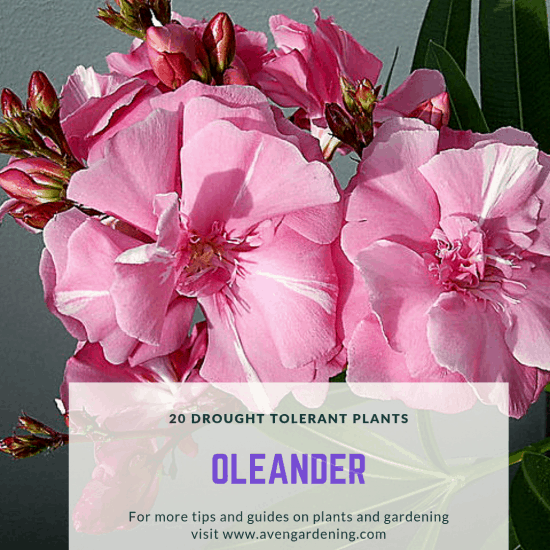 A tropical shrub that produces many beautiful and fragrant blooms, this plant is both stunning and hardy. It tolerates a wide range of extreme conditions such as difficult soil, salt spray, high pH, severe pruning, drought, as well as reflected heat. The Oleander's flowers come in a range of colors, such as yellow, pink, red, white, and purple.
19. Adenium Obesum Desert Rose)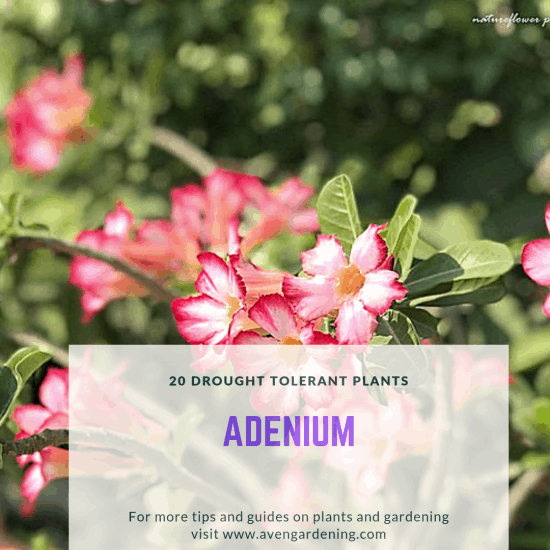 Another tropical plant, this succulent requires a little more care to flourish, such as occasional watering and pruning. It is characterized by its deep red flowers and swollen succulent stem.
20. Poppy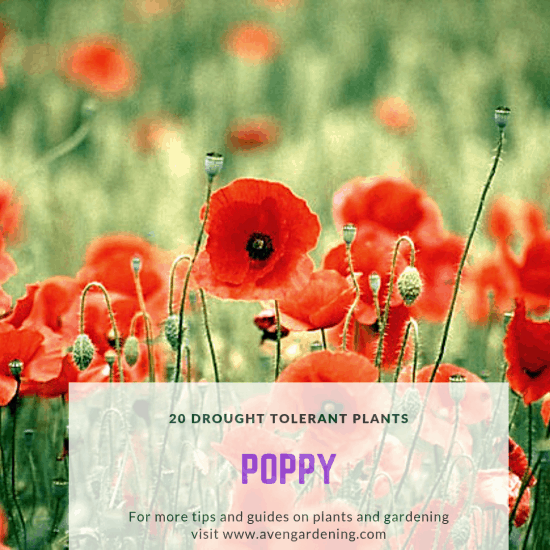 This plant's vibrant colors often make it the star of any garden and patio. Easy to grow, and self-sowing (without becoming weedy), all Poppies require is sufficient exposure to the sun and low-to-moderate watering.