Just check all of the different creative ways you can make up DIY planter boxes for your garden. These 20 different planters should undoubtedly add style to your garden, patio or yard.
While traditional gardens often look beautiful especially in spring or summer, it can take lots of hard work to get them looking at their best. That is why using planters can be an ideal alternative, particularly if you have a tiny yard or little spare time or money. Planter boxes are a perfect solution for houses that lack the space to have a more traditional style garden, or for those would be gardeners who do not have a lot of the time.
You should hold fire, and not just buy the first planter you see, instead look at these 20 suggestions below for DIY planters.
1. Draw your inspiration from nature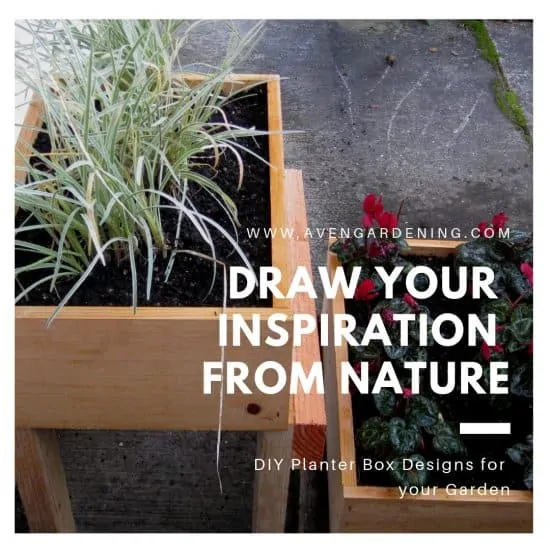 Recycle discarded drawers from old dressers as these make good planters for flowers. All you need to do the transforming are some spindles.
2. Turn a corner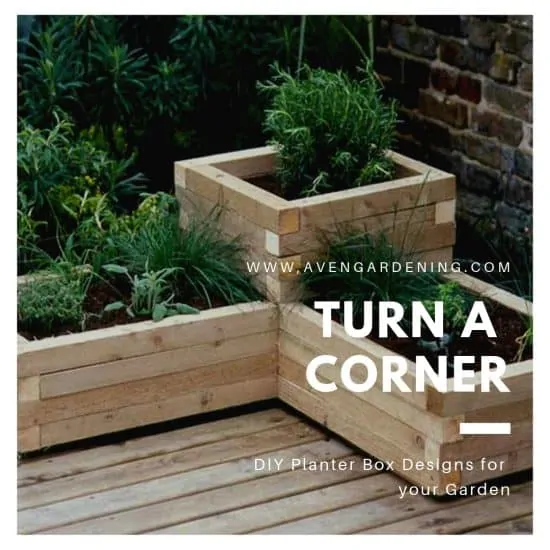 If you no longer need a corner cupboard, then you could turn it into an unusual planter. Place three shelves in it if it did not have any and fill with soil and plants.
3. The DIY Garden Bench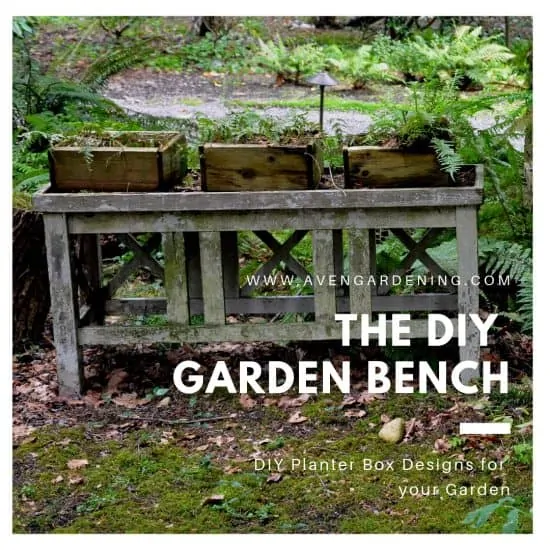 Such benches combined being practical with looking beautiful when there are flowers in it, and everybody is a winner with this planter.
4. The DIY Gutter Hanger Planter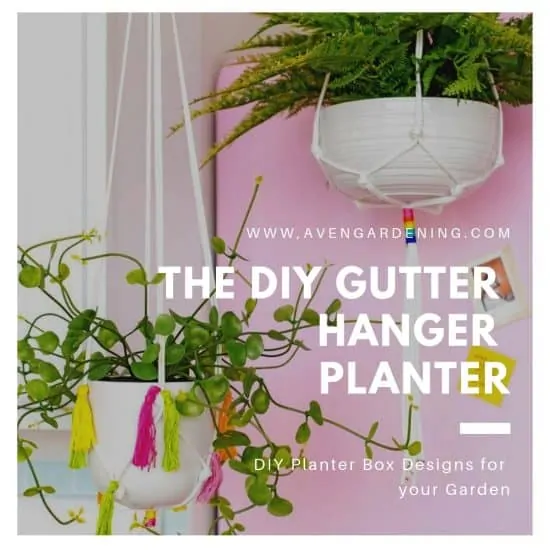 For those of you that lack room for gardening, or prefer to grow herbs that pets cannot reach, the gutter hanger planter is ideal for you.
5. The DIY Cowboy Boot Planter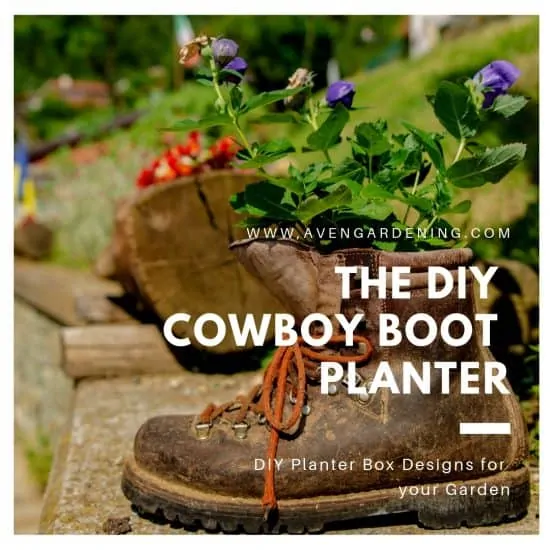 If you have a worn out pair of old cowboy boots, do not put them in the trash. Instead make two small planters, an excellent size for planting pansies or marigolds.
6. DIY Colorful Cinder Block Planter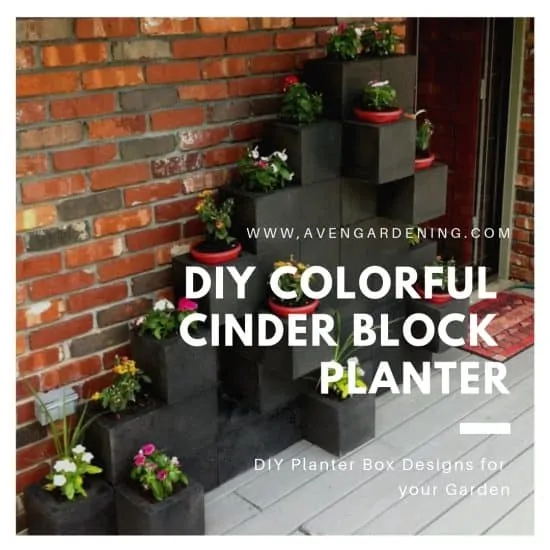 Simply reuse any spare cinder blocks, paint them and stack them up. Now you have a new planter without any real effort, and you can put in kind of plant you want into it.
7. The DIY Mini Planter Trellis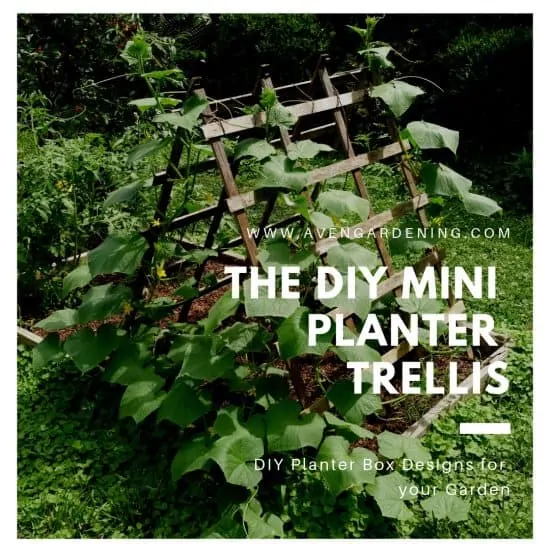 Have you been wondering how to support your vines or climbing plants? Just put a trellis in the planter to support them.
8. DIY Modern House Number Planter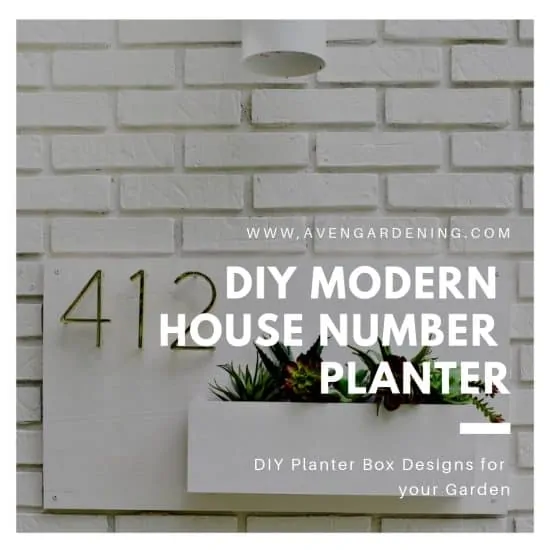 There is no better way of having a chic focal point for your front door than this modern house number planter.
9. The DIY stone planter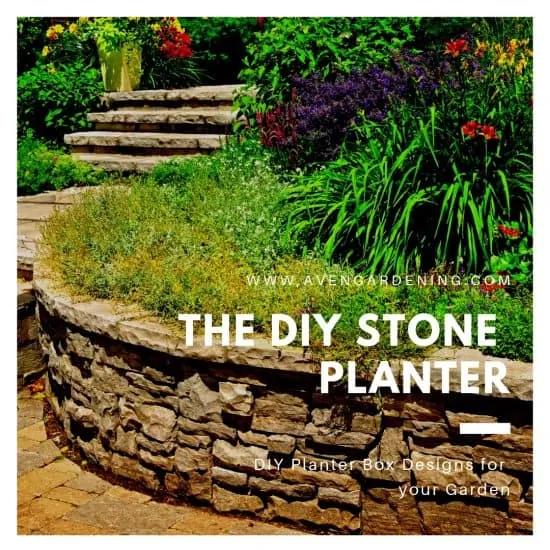 Tired of cheap looking plastic planters? Do you have old or broken flagstones?
Make stone planters from the spare bits of flagstones.
10. The Hole in one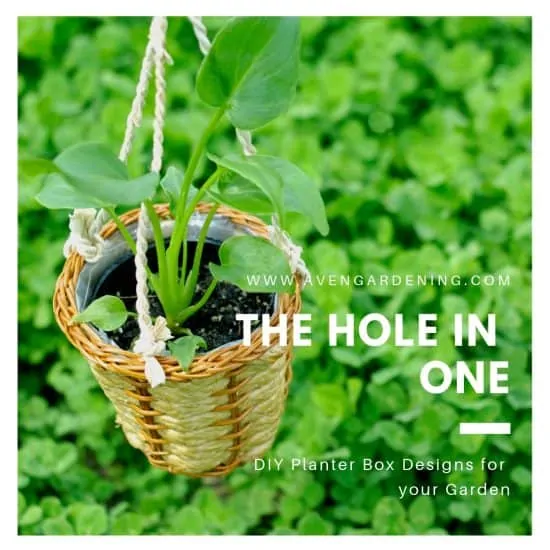 Use your colander as the basis of a self-draining planter, line it with it with fabric, mark where the holes are and put the planter on a worktop.
11. The Secret Pot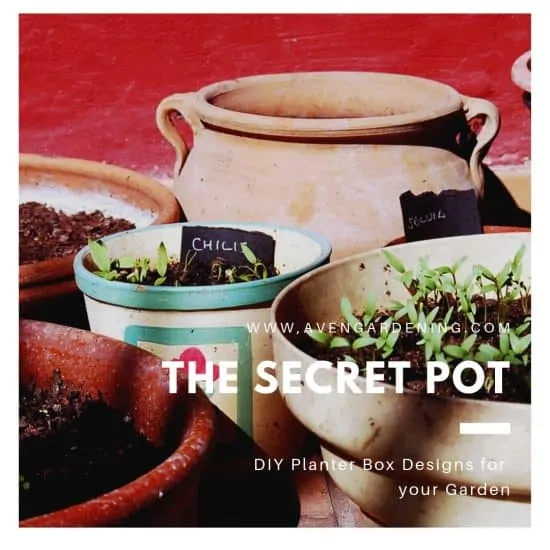 Outwardly you will only be able to observe three terracotta painted in a bright color. However between the pots are two upside pots, and other pots can be stacked on top so that you can change the size of the display.
12. The Lush Locker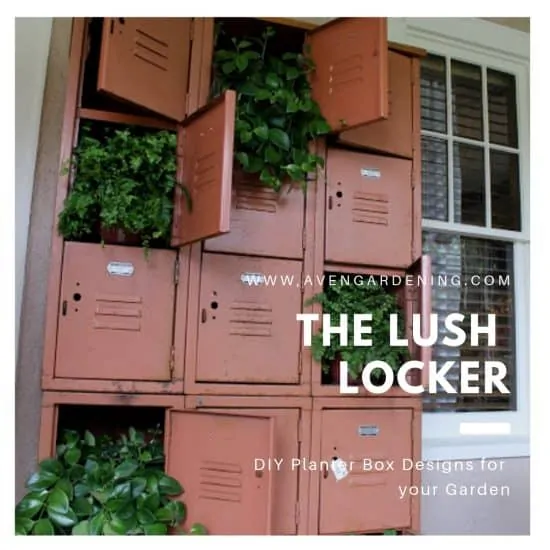 Use the drawers of old school lockers to put flowers and plants in, if you want to make it even more colorful you can paint the front of each drawer.
13. Into the Woods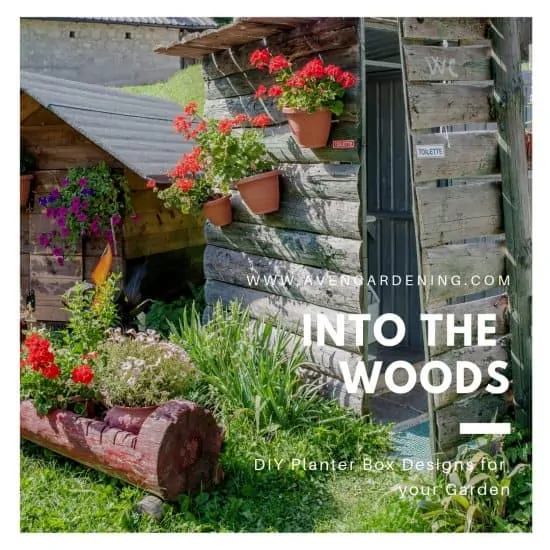 If you have recently replaced your fencing, you can reuse the pickets to make this three-tiered planter. It can also be easily from your porch to your patio.
14. The Raised planter box with drainage and shelf storage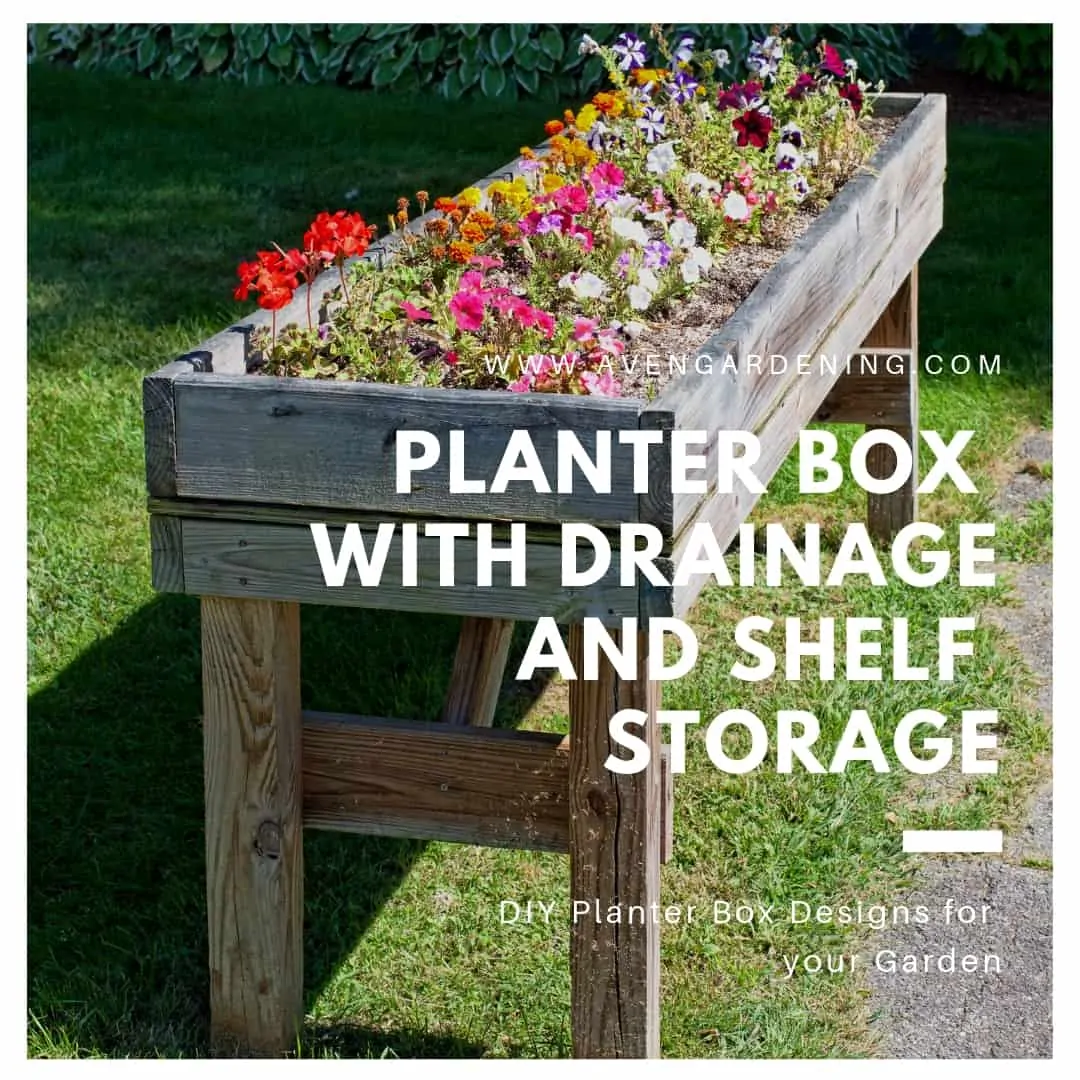 This planter is made from weatherproofed 2 x 4 so that it can withstand wet and cold weather, the planter is at the bottom, while it has a piece of pipe in it to drain away excess water.
15. The Three Tiered planter box for smaller flowers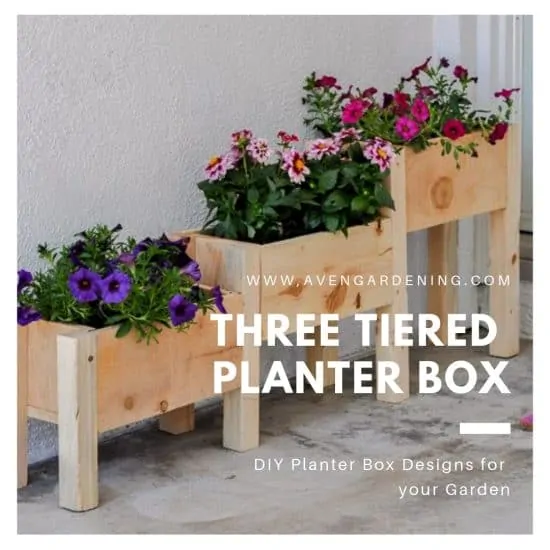 This raised planter looks the part in the front of your house. That is due to the three tiers looking like steps, and the levels make it easier for excess water to drain away.
16. The planter box for growing vegetables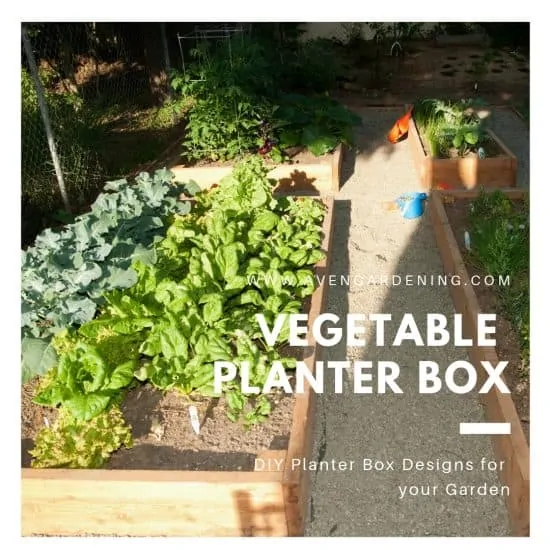 This planter box is so big that it comes up to the waist of many people. Indeed these planters are so large that just two of them would grow your yearly requirements for fresh vegetables.
Most people make the frame for these planters out of pine while the rest is made from cedar boards. Start by building the structure and then screw the panels into the frame. Then put the legs and put a drain hole in the bottom of it.
17. Simple wooden planter box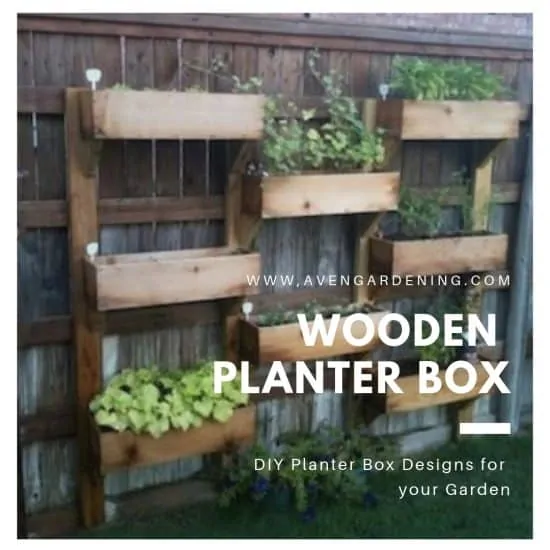 This planter is so easy to make. Indeed it is straightforward even for someone who is a complete novice with woodwork. You need to join four vertical parts into four horizontal sections.
18. Triangle pallet planters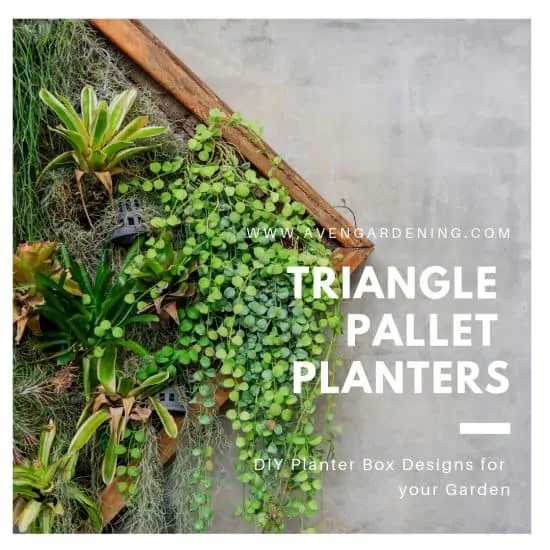 Make this planter out of old pallets. It has a triangular base as well as a triangular top. The soil is needed in the base to put plants into it.
This planter looks good providing that you get all the measurements right.
19. The tiered planter boxes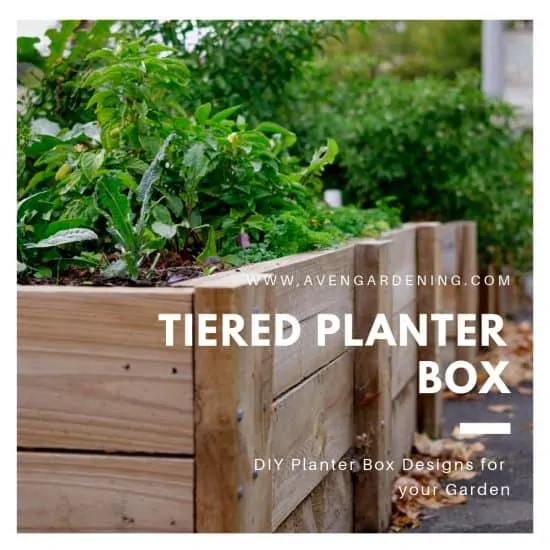 You need to make three baskets for this tiered planter, with all the boxes linked by a chain and hung from above. Measure the chain to make it is the right length to hang all the boxes.
20. The triple DIY planter box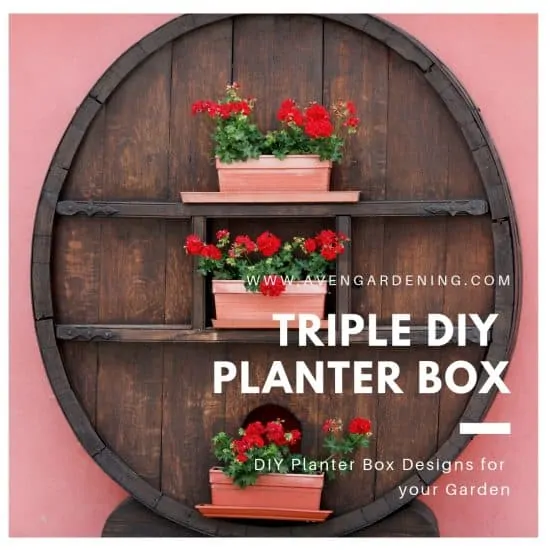 The plan is to build three boxes and link them to each other, and the size can be changed to suit the number of plants or flowers you intend to put in the boxes.