Besides growing your food, you can have a beautiful garden on your patio or balcony! You don't need a lot of space because you can use the smallest outdoor space you have if you research and plan well.
If you are planning to do it yourself, here are 15 DIY patio ideas you need to consider:
1. Know what to grow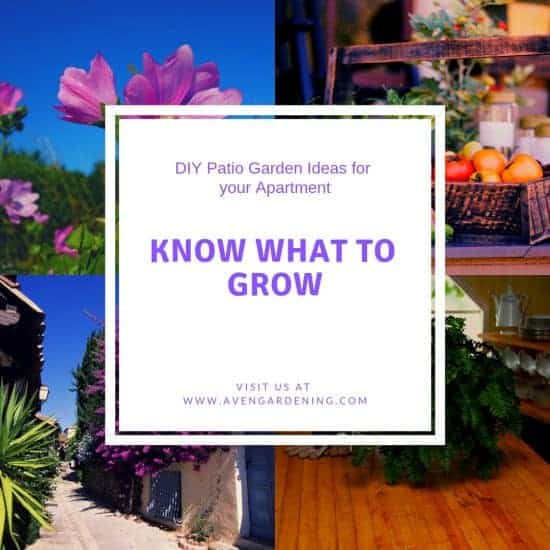 To determine the type of plants to grow, you need to consider these two factors:
The time of the year
This is important because some plants thrive well in one season of the year and fail in another. Therefore, you need to determine the species of the plants you want to grow, the specific times of the year they grow and when you should plant/not plant them.
Whether or not the plant can grow on a balcony
Depending on the nature of the plant, some plants can grow well on a balcony while others can't. Hence, before you choose the plants to grow, you will have to determine whether the plants can thrive on a balcony or a patio.
Here are some examples of plants to choose from:
*Herbs*
Vegetables
Cucumbers
Rosemary
Spinach
Lettuce
Basil
Peppers
Celery
Parsley
Flowers & foliage*
Morning glory
Marigold
Verbena
Fuschia
Ferns
Begonias
Geraniums
There are numerous plants to choose from, and they are easy to grow and maintain on balconies and patios.
2. Determine the amount of sunlight your space gets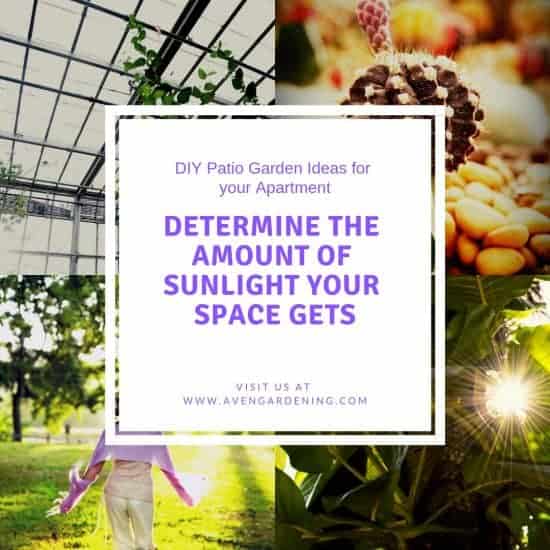 When you determine, the amount of sunlight your area gets will help you choose the type of plants to plant and where to plant them.
For instance, if your patio or balcony gets 6 or more hours of sunlight in a day, you can grow a wide variety of plants because that's considered as full sun.
On the other hand, if your patio/balcony gets 3-6 hours of sunlight in a day, that's considered as partial sunlight, and only a few plants can thrive. You need to know the amount of sunlight your space gets and to choose the right species of plants to plant.
3. Buy gardening tools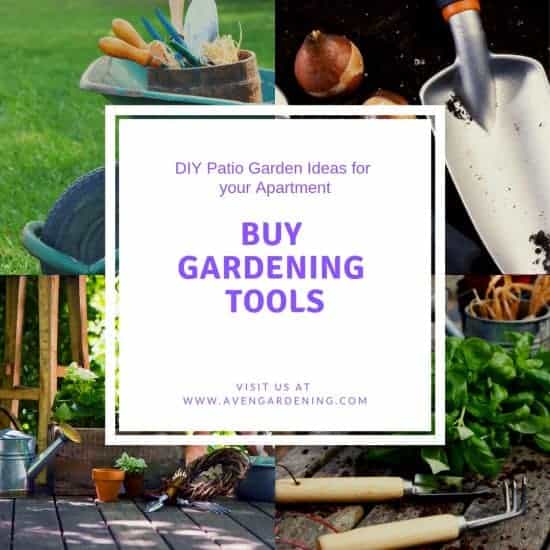 For you to grow plants, you need some gardening tools among them gardening trowels, gloves, shears, pruners, etc. Instead of buying new gardening tools, it is advisable you buy second-hand tools from thrift shops, craigslist, garage sales and even from friends and family members.
The primary objective here is to save money because second-hand tools are cheaper and work the same way.
4. Make your fertilizer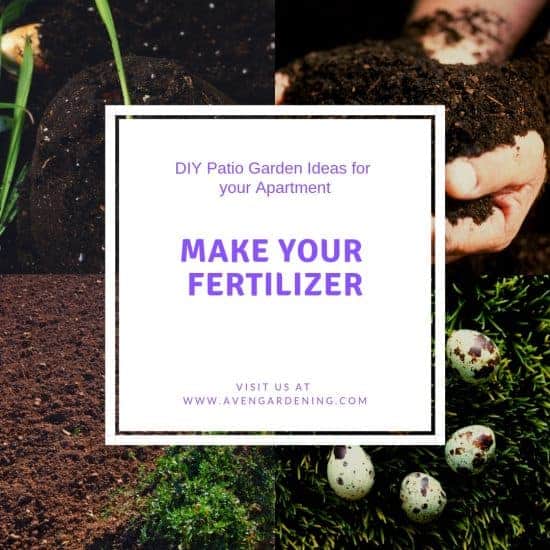 Since you are looking to minimize costs, you can make your fertilizer for free using kitchen scraps and simple procedural steps. The only thing you should remember is the N-P-K rule because Nitrogen, phosphorous and potassium plays a vital role in the growth of plants.
Nitrogen
promotes the growth of leaves and the entire plant.
Phosphorous
it is essential in helping flowering and a healthy rooting system.
Potassium
promotes overall growth, prevents diseases and contributes proteins among other things.
There are other elements that your homemade fertilizer should contain
( e.g., calcium, sulfur, magnesium, manganese, molybdenum, etc). Hence, there are specific ingredients you should consider adding to include all these elements.
Here are some examples:
Coffee grounds
They release potassium and nitrogen when they decompose.
Eggshells
They are a source of calcium element because they contain 95% calcium element.
Epsom salt
This salt is ideal to improve the magnesium content in the soil. Magnesium is essential when planting peppers, tomatoes, and roses.
Banana peels
They have plenty of potassium element which is an essential element in growing plants.
Vinegar
It increases the level of acidity and iron in the soil.
5. Grow your plants vertically and not horizontally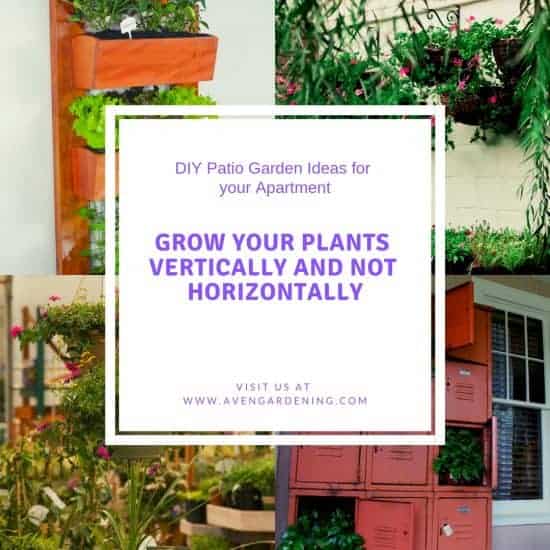 Since you are gardening on limited space, you should consider having the plants in a vertical setting rather than planting them horizontally. You will not only economize on space but also use locally available materials to save the cost of gardening.
Some vertical ideas include using hex wire mesh, upright wooden pallets and upcycle old furniture to create additional space.
6. Reuse old containers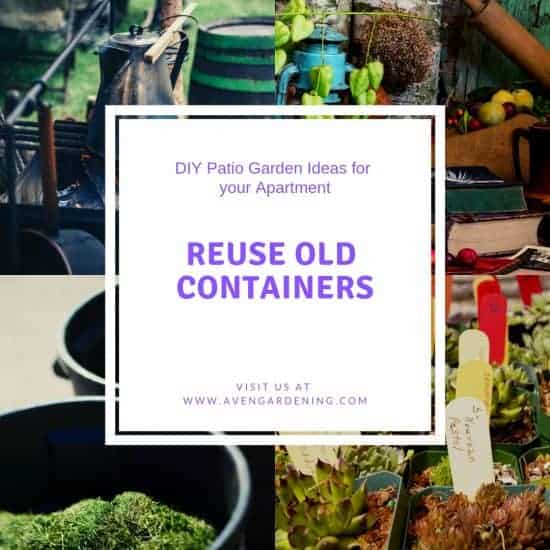 Reusing old containers can save you a lot of money instead of buying clay pots or box planters. Some of the old containers you can reuse include:
• Old baskets and crates
• Old cookware
• Old bowls and cups
• Old tea tins
• Old wastebaskets
• Empty coffee canisters
• Empty pasta sauce jars
Primarily, you can use any old container to house a plant. Remember, if the tins or containers are very old, you can use decorative paint to make them appealing and new.
7. Check your lease or talk to your landlord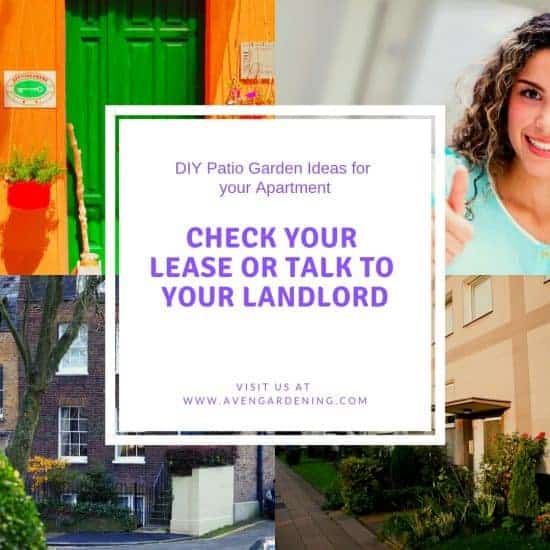 It is vital to check your lease to determine whether you are allowed to have a garden on your patio on your balcony. Consequently, you can ask your landlord for permission or what you can or cannot do to avoid fines or disagreements after you've started gardening.
8. Build a multifunctional table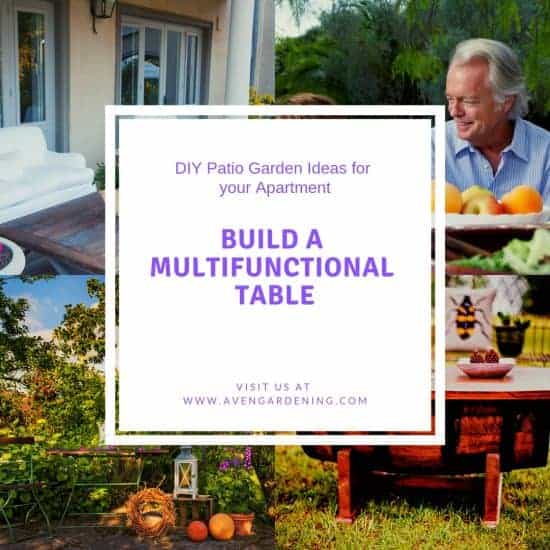 You can have a wide range of plants on your patio or balcony by adding mosses, succulents, and even flowers. The type and extent of plants to add will be determined by the availability of space, creativity and your location.
9. Paint the patio floor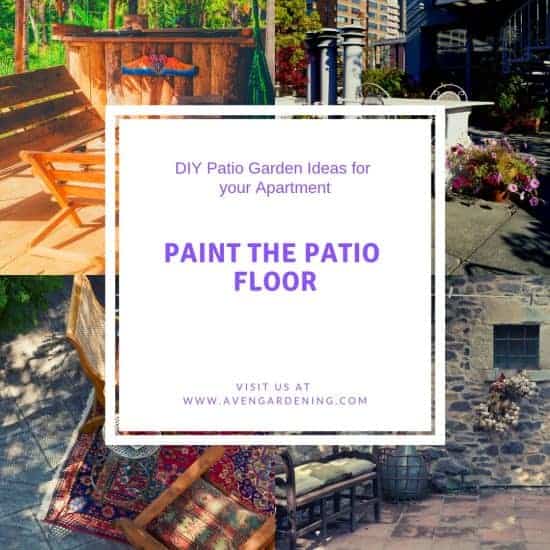 You can paint your patio using different colors to have different themes or to use the patio for different uses.
10. Plant a vertical garden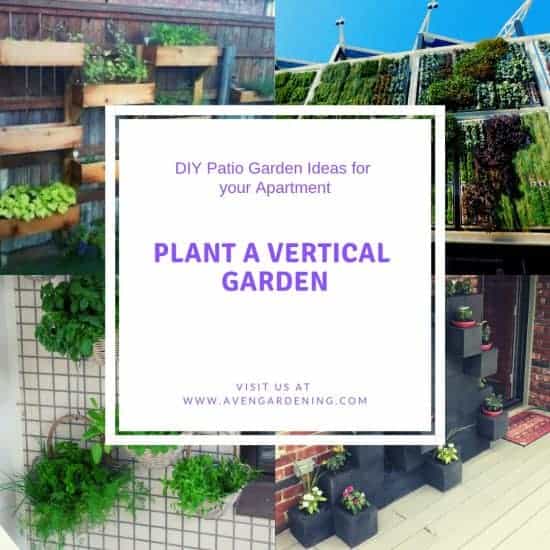 Besides maximizing your space, a vertical garden will make your patio garden appealing because of the arrangement and practicality.
11. You can try having a mini bench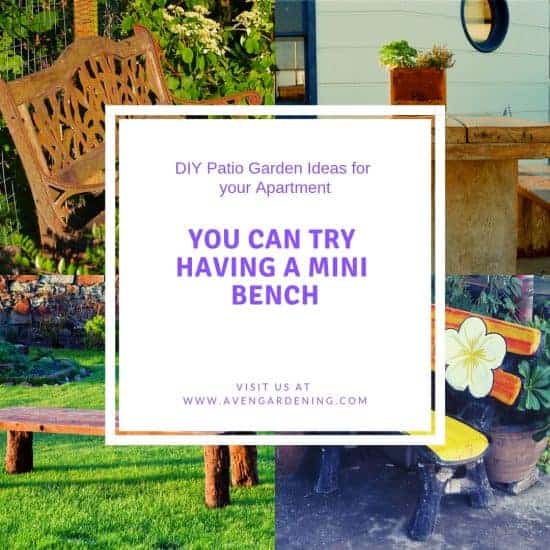 Although some people find it tiring and time-consuming, you can have a mini bench to stand out from the neighbors.
12. Choose the correct spacing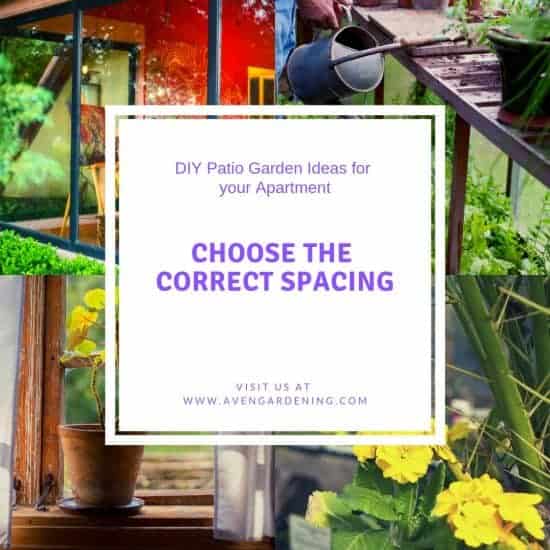 Depending on the type of plants you have planted, you need to choose a functional spacing.
13. Hang bistro lights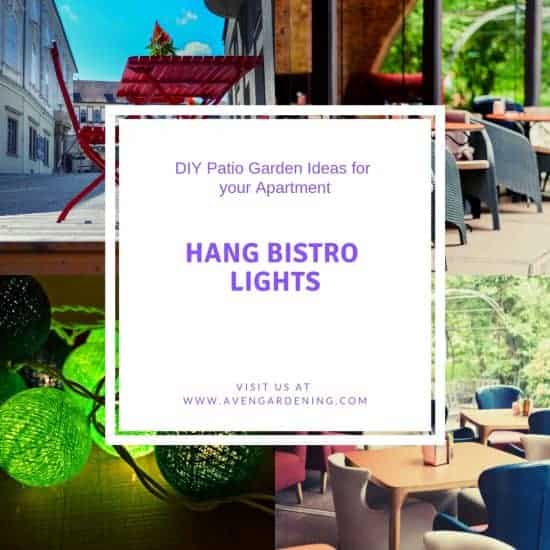 Hanging a few bulbs on your patio or balcony will make it look beautiful especially at night.
14. Decorate rocks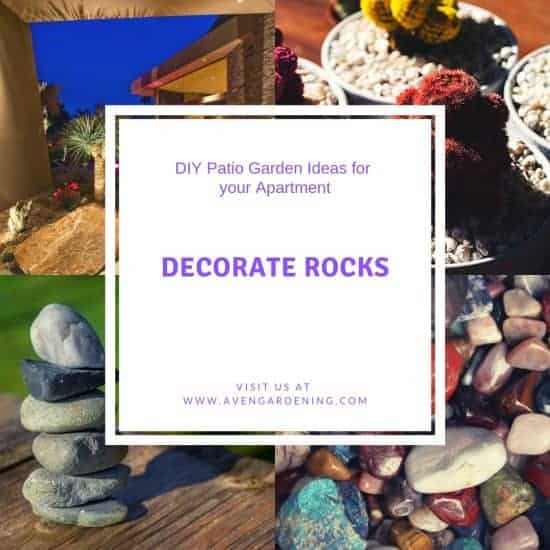 If you have some rocks, you need to decorate them even if you will do it yourself. Choose bright colors for the stones to be seen clearly.
15. Create a magical garden on your apartment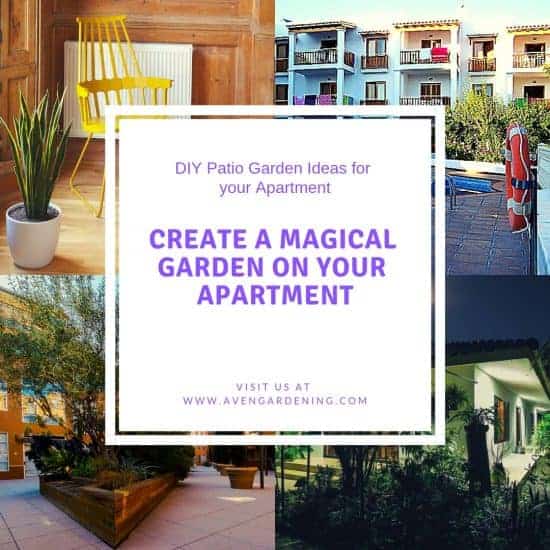 With all these tips and your creativity, you can have a beautiful garden on your patio or balcony.