There's no better way to grow vining cucumbers than on cucumber support. Without one, they'll happily scramble over the ground but there are quite a few soil-borne diseases that can affect the plants. Using a cucumber trellis can help improve your plants and keep them healthy and productive. Though you can purchase ready-made cucumber support, it's easy to make one yourself. All you need for this garden project is a heat-treated pallet, a couple of posts and baling twine.
Follow the steps below to build your own cucumber trellis.
1. Prepare a trellis.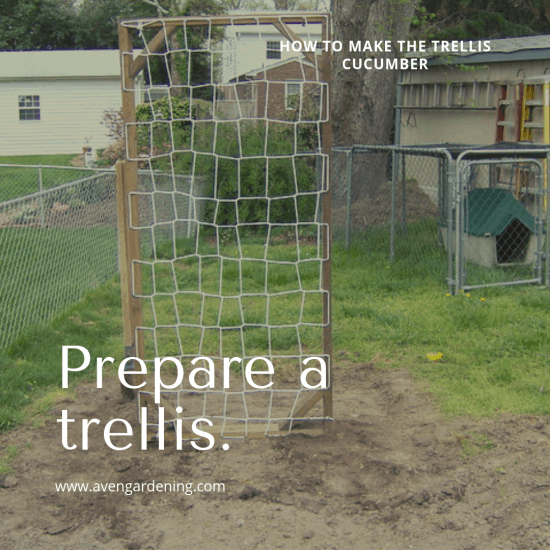 If you can, trellis your vines. This keeps the fruit clean and saves space. A 12- to 18-inch diameter cage made from 4- or 5-foot welded wire fencing or hog wire will support 2 or 3 vines. The wire is easy for the tendrils of climbing cucumbers to grab as the plant grows.
2. Train the plants up the string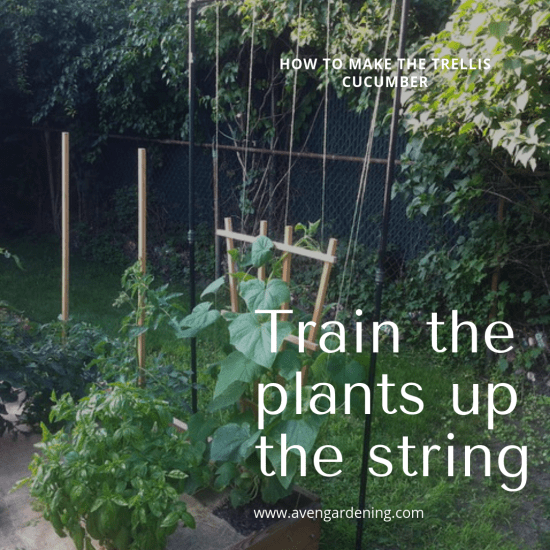 Just run hang a line of string from something towards the ground and as the cucumber plant grows, wind it firmly around the string. They support each other. Like a hotdog and mustard.
The other key to string training is to remove the lower, unhealthy leaves.
Don't worry, training cucumbers on a trellis isn't hard. To train cucumbers to grow vertically, you can gently straighten the unruly vines, and attach them to their support.
3. How often should Cucumbers be watered?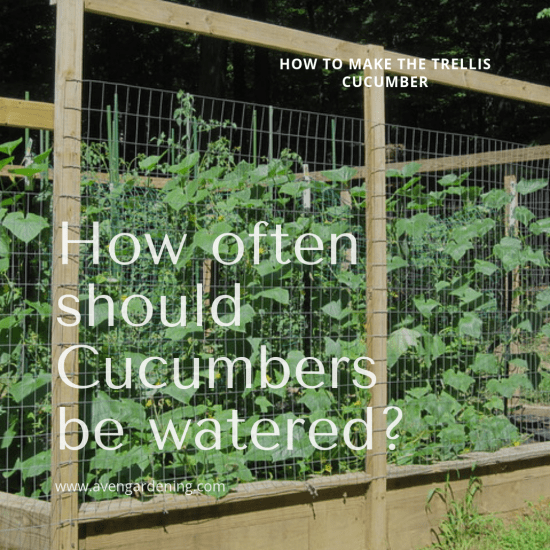 An easy-care vegetable that loves sun and water, cucumbers grow quickly as long as they receive consistent watering and warmth. The main care requirement for cucumbers is water—consistent watering! They need at least one inch of water per week (or more, if temperatures are sky-high). Put your finger in the soil and when it is dry past the first joint of your finger, it is time to water. Inconsistent watering leads to bitter-tasting fruit.
Water slowly in the morning or early afternoon, avoiding the leaves so that you don't encourage leaf diseases that can ruin the plant. If possible, water your cucumbers with a soaker hose or drip irrigation to keep the foliage dry.
4. Harvesting the fruit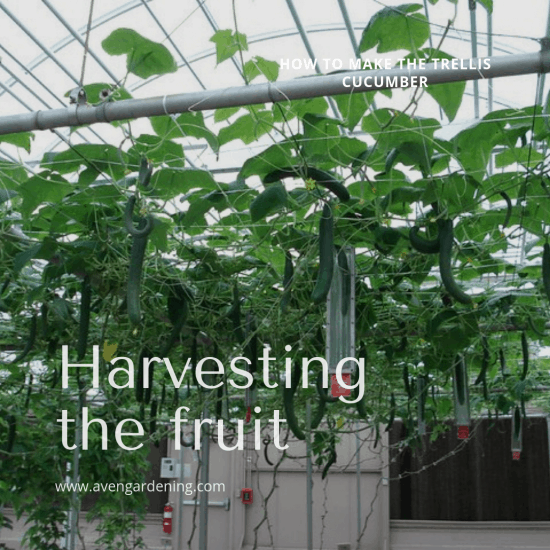 If you are harvesting pickling cucumbers to make sweet pickles or gherkins, harvest them when they are about two inches long. If you plan to make dill pickles, a good rule of thumb is to harvest when the cucumbers are three to four inches long. About a month before the first expected frost in your area, it's a good idea to pinch off any remaining blossoms on your cucumber plants. This encourages the remaining fruits to mature more quickly before the cold weather kills them.
Growing cucumbers on a trellis are easy, and there are lots of great benefits. Not only will trellising cucumbers save a ton of space in your garden, but your plants will also be healthier, prettier, and harvesting will be a snap too!