Do you intend to re-design your front yard at low cost? I have compiled several ideas to consider trying out. These can impact your patio to whole outdoors. You may handle them with little inventiveness and ingenuity.
You do not have to spend too much to create a beautiful backyard. You only need a little effort and some bit of creativity to bring about some professional-level outdoor space.
Some of the ideas you might wish to try out are retaining walls for flower beds, bubbling water features, and pretty garden paths.
1. Select an Easy-maintenance Ground Cover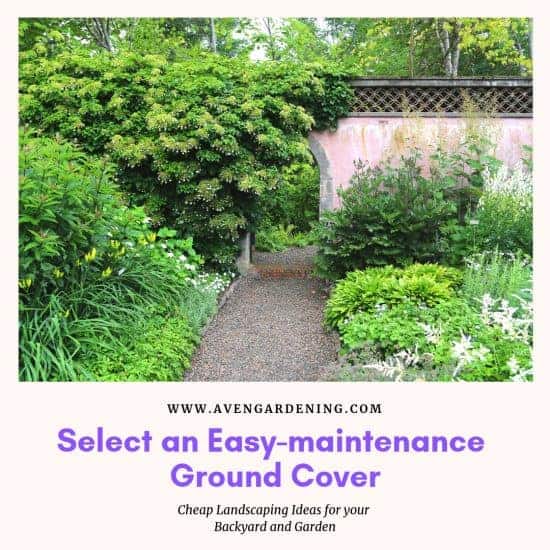 This idea is born and nurtured in America. However, it does cost some premium and is therefore not so cost-effective. This idea is geared towards minimizing the landscaping maintenance fees.
2. Flower Bed Border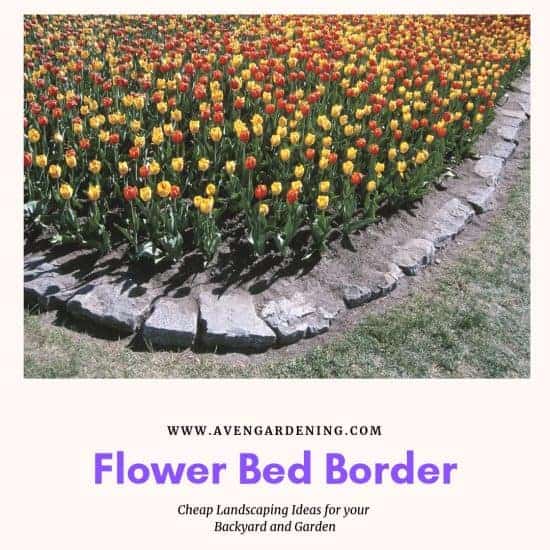 Simply add a stone edge to a flower bed and after that mulch the bed.
3. Do-it-yourself Water Feature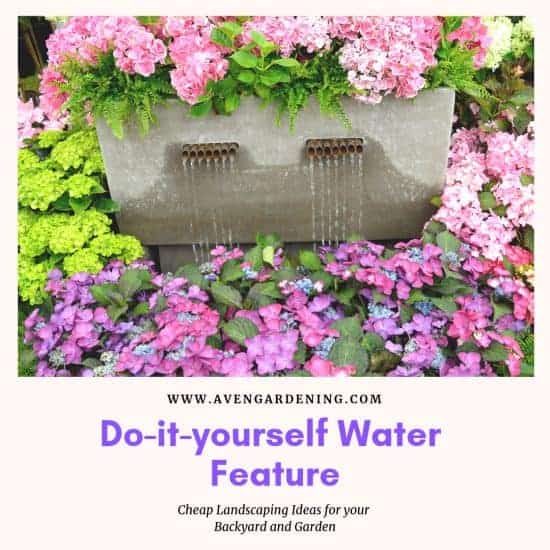 This installation adds great wonder to your landscape on the whole. The iron teapot and the whiskey barrel are some two great designs for your consideration especially if you want to construct a waterfall.
4. Combine Soil with Homemade Compost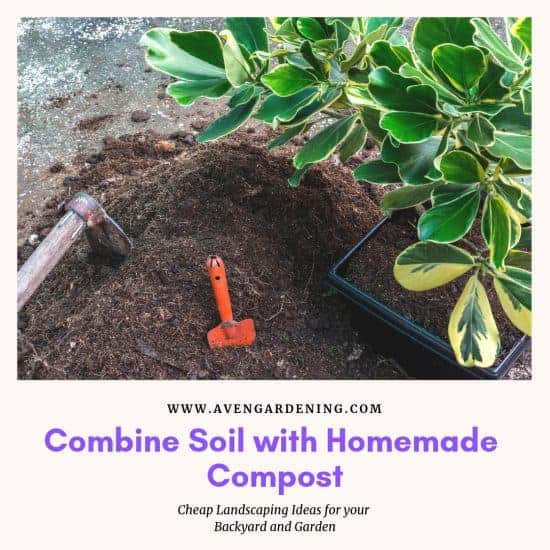 To guarantee the health of your flowers and plants, consider mixing soil with organic compost. To do so, mix a bag of potting soil with some leftover organic scraps. This results in a mixture that is rich in nutrients and great for your plants.
If you lack the time to create this particular mixture, consider mixing coffee grounds with mud-like dirt and clay. Add some mulch also as it is quite nutritious to your plants and comparatively less expensive than the potting soil.
5. Create a Path for High Traffic Areas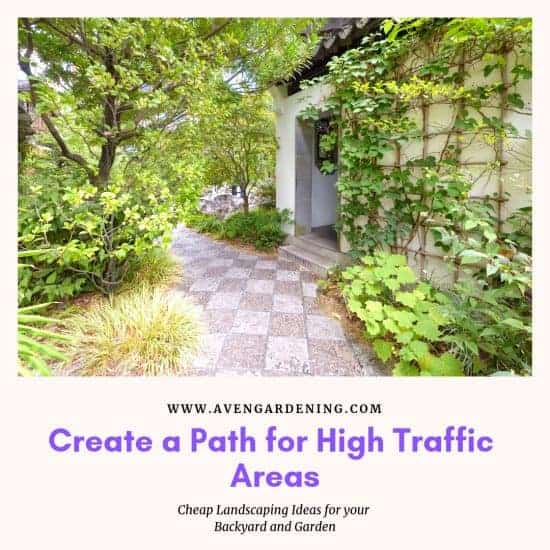 You might use salvage wood beams to create some paths in those areas of your compound that experience heavy traffic.
6. Homemade Stepping Stones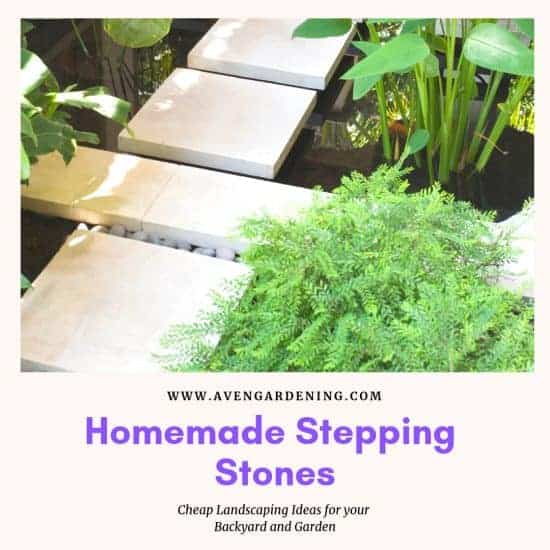 Stepping stones are undoubtedly great additions to any landscape designs. They create easy-to-walk pathways which interconnect the various components of your lawn. They are however quite costly. A typical stepping stone goes for $20 to $50 each.
7. Vegetable Gardens with some Decomposed Granite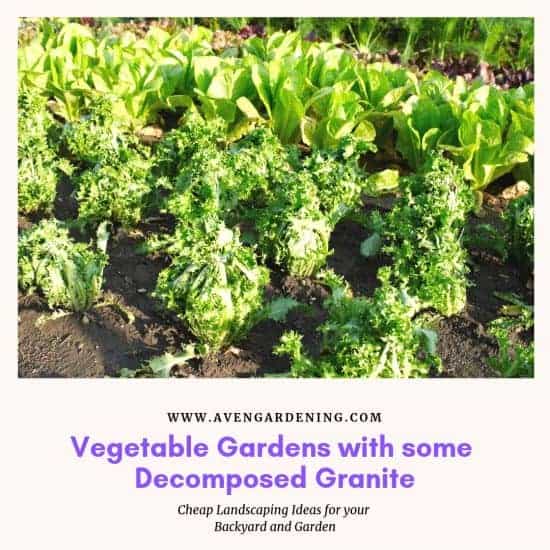 This garden design looks impressive besides guaranteeing a steady supply of fresh vegetables and gardens in the long run. This arrangement subsequently saves you a great deal of time and effort you would otherwise waste going to a supermarket.
8. Prefer the Perennials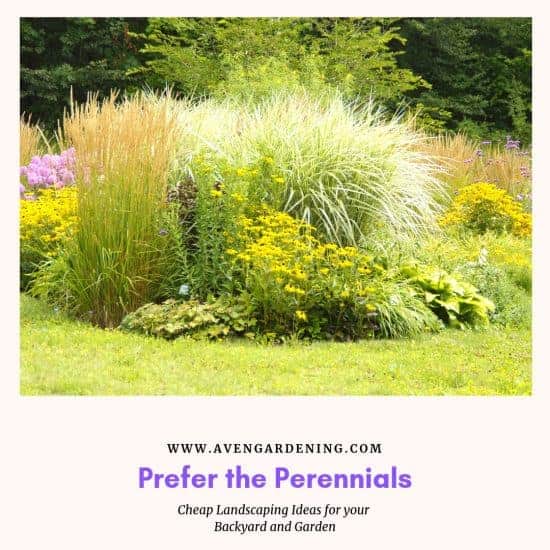 Flowers that blossom annually are very breathtaking to behold. Those that die every year are quite expensive though. Choose instead those that outlast a year. These include coreopsis, catmint, and alstroemeria. The said plants also produce colorful flowers and leaves.
9. Use the temporary spray paint to design your edging layout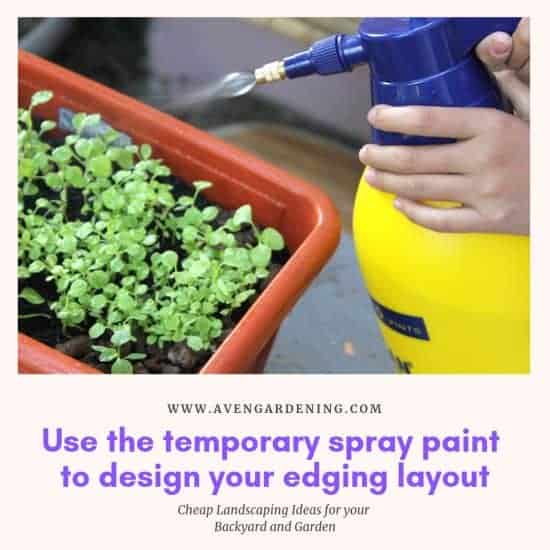 Edging gives your garden beds extra professional looks. You should, therefore, outline your design first and foremost by use of some temporary marking sprays and paint.
10. Modify the Old Tires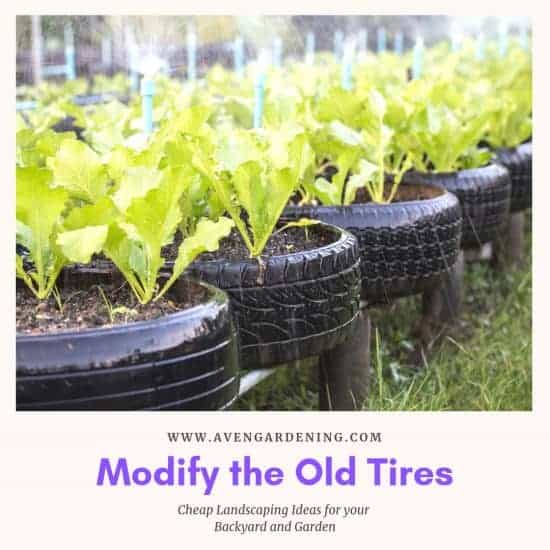 Tires are generally bulky and difficult to dispose of. They are also unacceptable by many waste haulers. You should consider putting them to use in your backyard.
11. Adopt a Vertical Approach with your Gardening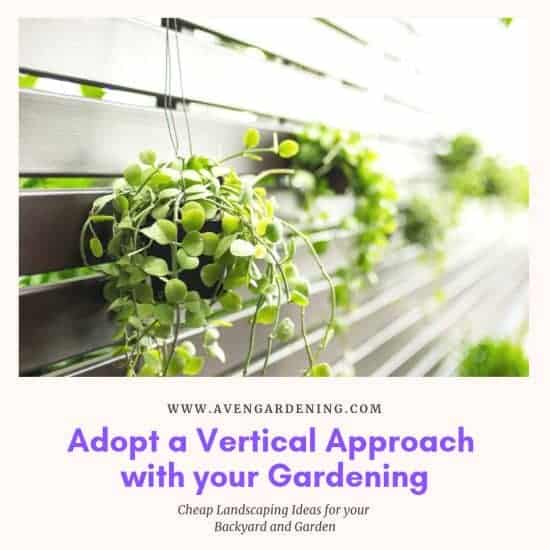 It uses vertical spaces for the sake of growing plants. It is also an excellent place to start on if you have never attempted gardening before.
This approach makes the most of the limited space. It is also less expensive especially if you use recycled materials rather than those that are brand new or original.
12. Add some splash of color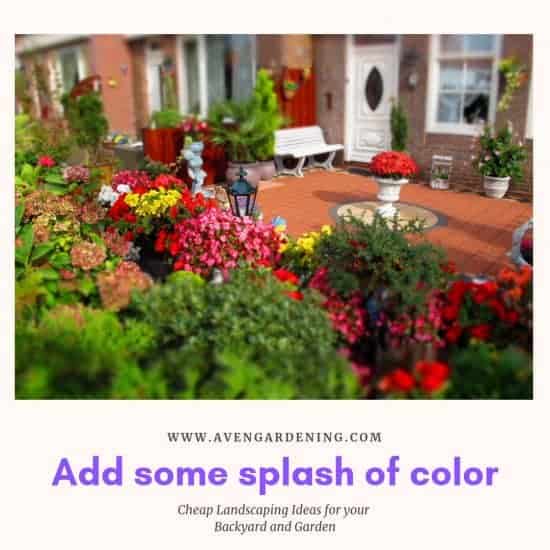 It is sometimes necessary to add some color to your backyard to make it appear pomp and great. It only entails painting the planters to create some contemporary looks. It can also take the forms of giving the wood, plastic chairs, metal some fresh coat of paints.
To save even more money on this, you should also consider reusing leftover paints from past projects rather than purchasing newer paints.
What's more? You may also add some quick splash of colors such as the flowers or foliage, placing them strategically on the deck, the patio, at an entrance or just tucked away into a planting bed.
13. Plant some Tree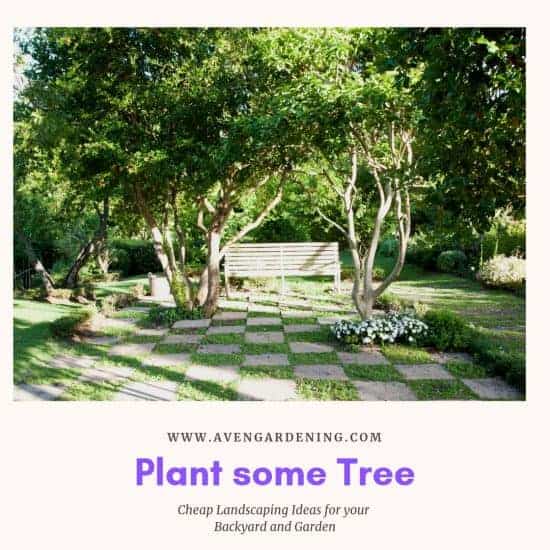 Planting trees are by far the easiest and the cheapest project for the backyard imaginable. You need some few digging tools, the tree to be planted and some mulch. Also, possessing some well-planned trees in your backyard may end up saving you a great deal of money in the long run.
14. Make use of Affordable Lighting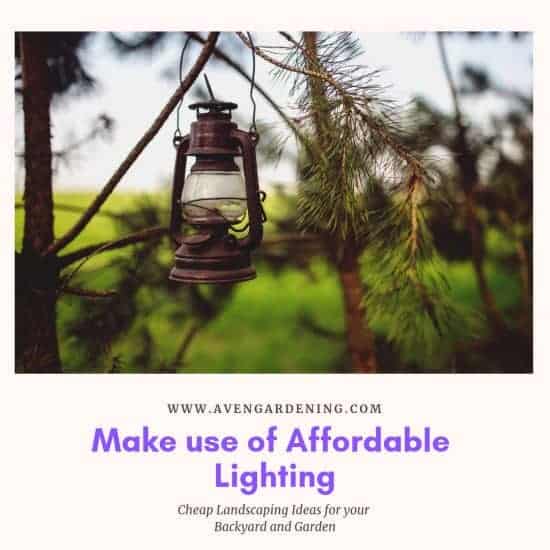 The cheap and affordable street lights are generally preferred for budget landscaping ideas for the backyard. This is because they are soft and produce some ambient glows which have the attendant impact of converting any patio into some chill summer hangouts. The twinkle lights go for around $6 per strand. For a modern look though, you will require a strand of clear globe light which goes for around $9.
15. Purchase or Construct some Low-cost Seating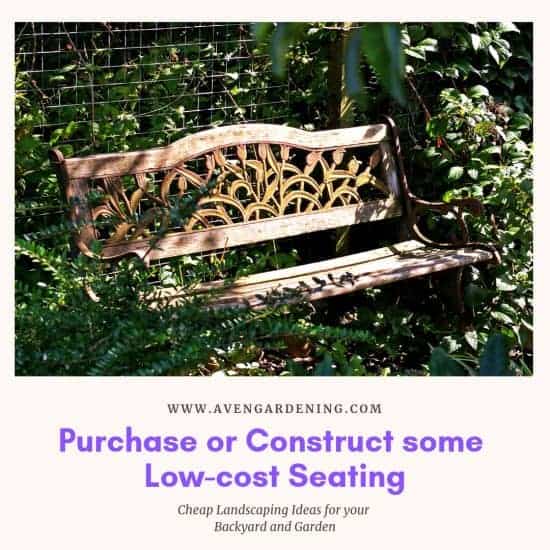 After you are through with the budget-friendly backyard landscaping, you want to place a seat to let you relax and enjoy your labor. You do not have to buy an expensive one from a furniture store though. Instead, you have to go online and obtain some used pieces. It is these that you will use to make your improvised seats right at the comfort of your room.