One of the joys of the summer garden is slicing up a cucumber straight off the vine and savoring that first crisp, cool bite. They are very easy to grow and are very prolific. Planted in a section of the garden that receives full sun and has an evenly moist, fertile soil, success in growing cucumbers is almost guaranteed.

Crunchy cucumbers, fresh from the garden are in a league of their own, so if you're wondering whether to grow them or not, the answer should be a resounding 'yes'!
Starting Cucumbers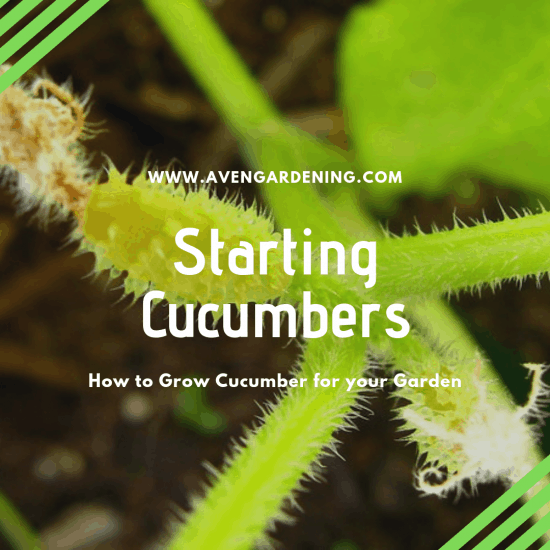 Cucumbers can be started indoors from seed, either purchased or saved and harvested from previous plants, in peat pots or small flats and transplanted to the garden a couple of weeks thereafter but only when all danger of frost has passed.
Choose your Variety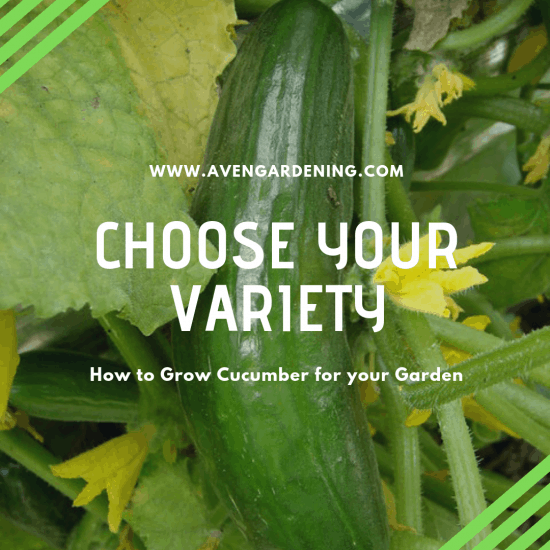 Cucumber varieties can be broken into two distinct camps: pickling cucumbers and slicing cucumbers. Types of cucumber have their own different varieties, though fresh cucumbers are most often slicing cucumbers.
Where to Plant Cucumbers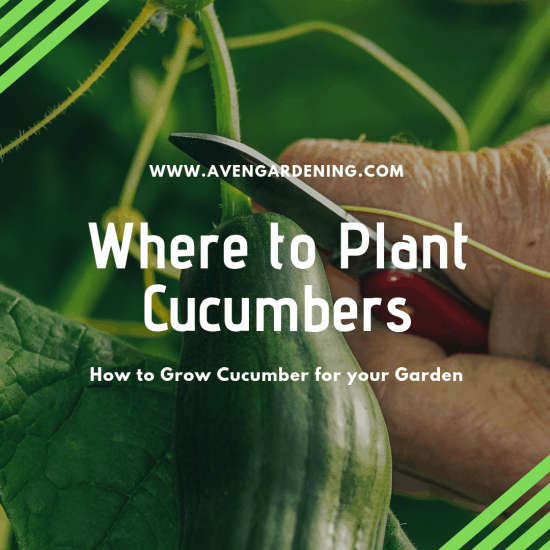 When planting cucumbers, choose a site that has adequate drainage and fertile soil. Good soil will have plenty of organic matter, such as compost. Adding compost to the soil will help get your cucumbers off to a good start, and applying organic fertilizer, such as manure, will help give the plants nutrients during growth. Start your cucumbers indoors
Start your cucumbers indoors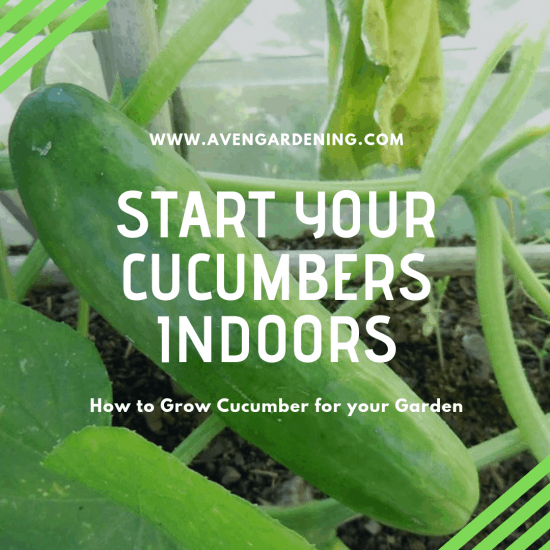 If you want to harvest early, start your plants indoors a month before the last spring frost date. Cucumber seeds indoors will sprout with proper care, so be sure to provide air circulation and soil moisture to your small gardens. If you want an early start on the season, it's worth the risk to start a few cucumber plants indoors in peat pots about two or three weeks before setting out.
Build a Trellis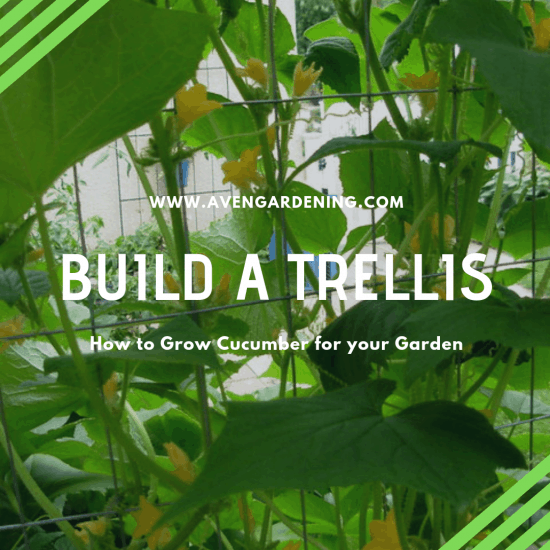 There's no better way to grow vining cucumbers than on cucumber support. Without one, they'll happily scramble over the ground but there are quite a few soil-borne diseases that can affect the plants. Not to mention slugs and other critters that might want a taste. Cucumbers like to vine so you can trellis them to lift the fruit off of the soil, making your garden neat and pretty.
Give Them Sunlight and Good Soil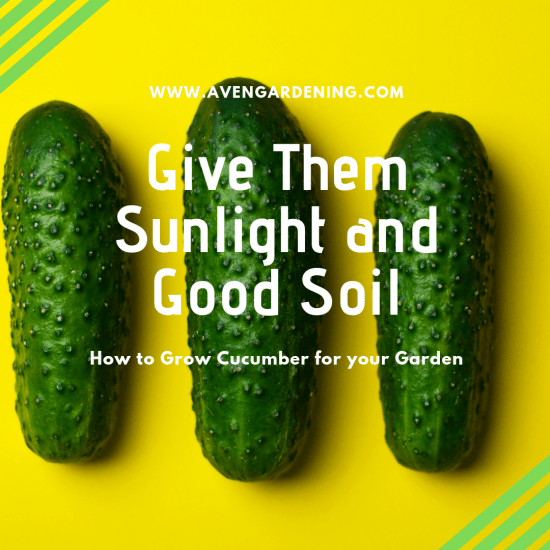 For the best-tasting fruit and optimum yields, grow plants in a sunny spot and in warm, fertile, and well-drained soil rich in organic matter. Raised beds are ideal. Cucumbers require a soil pH between 6 and 7. Wait to sow seeds or set out transplants until after all danger of frost has passed and the soil has warmed to at least 60 degrees.
Fertilize Your Cucumber Plants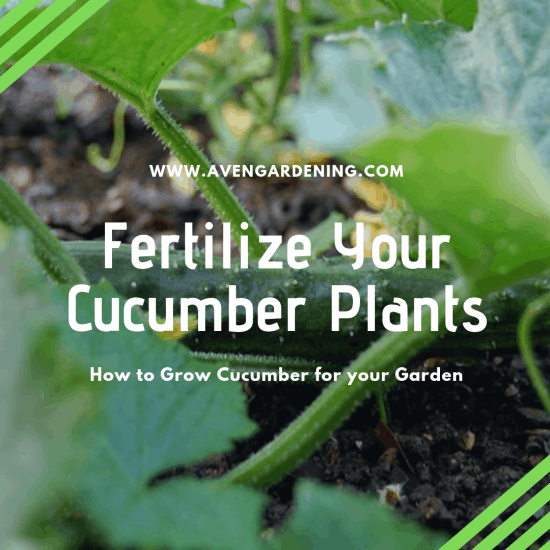 After the cucumber plants have produced blossoms, it may be beneficial to apply a balanced, all-purpose fertilizer. An all-purpose water-soluble fertilizer will work fine. You can also use a balanced granular fertilizer. Cucumbers thrive in light, friable soil. Several inches of organic matter worked into the soil prior to planting helps achieve that goal.

Reduce the Weeds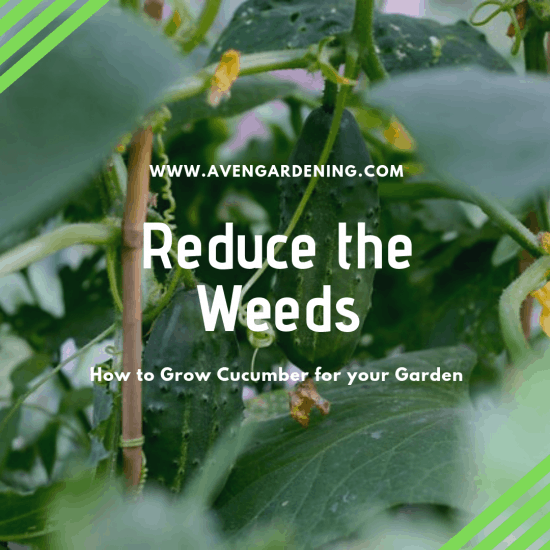 Cucumbers are sensitive to weed overgrowth, as weeds can cause crowding, which reduces airflow. Certain types of weeds can also harbor the dreaded cucumber beetle. Mulching the cucumber bed will help keep weeds down while keeping the soil moist.
Harvest Often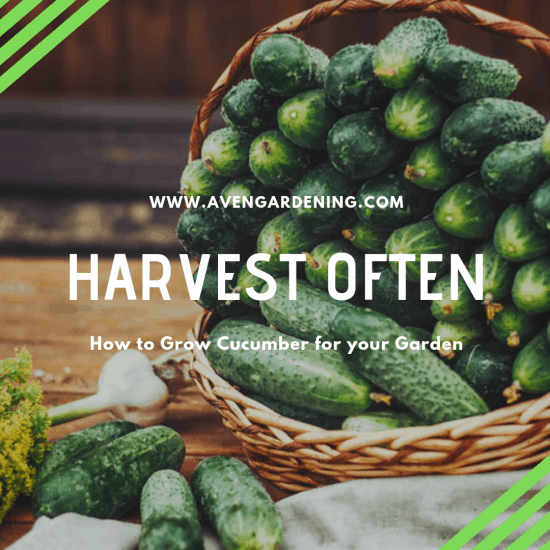 The more you harvest, the more fruit your healthy plants in your vegetable garden will produce. Plants will be more productive if they are harvested often. Harvest cucumbers daily when they are six inches long, three inches long for pickling cucumbers.
AVOID BITTER CUCUMBERS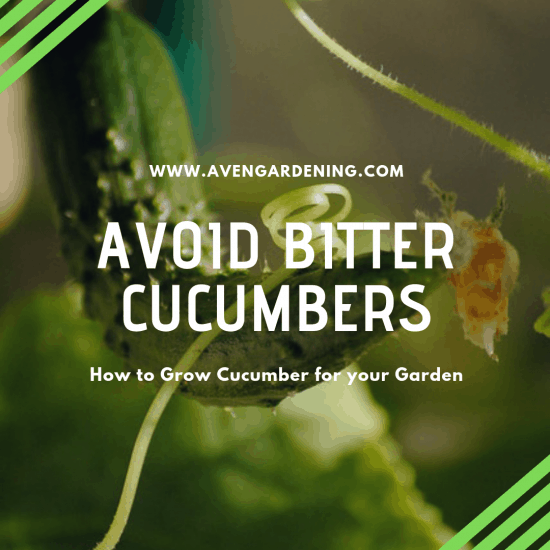 You can cut out the section of the plant that is producing bitter cucumbers, move the plant to an area with more even temperature, or you can work hard to water evenly and regularly.