A sweet and delicate scent can linger further than any perfume. A spicy, musky aroma has the potential to make the heart skip a beat. A plant's fragrance is highly suggestive: it can reflect the coziness of charming informal space or the orderliness of a manicured garden. We've listed our top ten best smelling plants. Their scents will compel you to stop and breathe in beauty. Place them where they will be most appreciated: in containers by the front door, near windows where the breeze carry their scent through the house, and along walkways where they, upon being brushed by, release their natural essence. It will keep your senses inspired.
Angel's Trumpet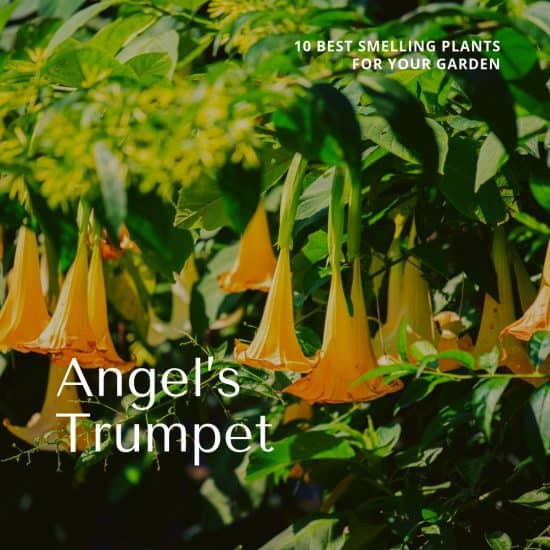 Known for its aroma, Angel's Trumpet releases its perfumed scent from its dangling blossoms at night, so its space is guaranteed to smell great in the mornings. Angel's Trumpet is known to fill an entire apartment. The key to growing these plants are placing them where they can receive the warmest and brightest natural light. They are remarkable to look at when in bloom, showcasing its namesake of trumpet-shaped flowers that cascading down from the plant.

Jasmine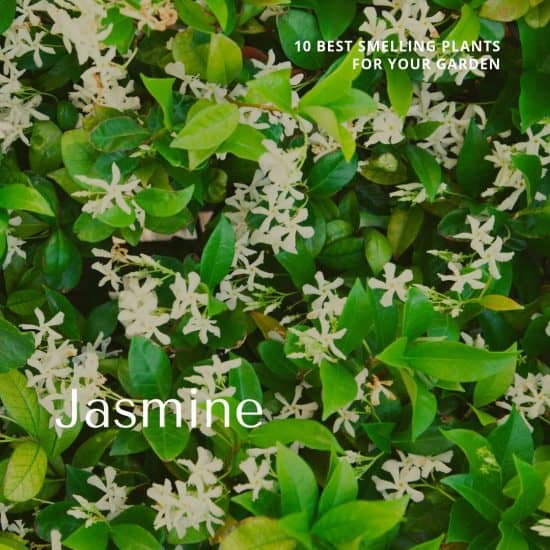 These beautiful vines with delicate white flowers grow beautifully in the south. It should be noted that not all Jasmine plants have fragrant flowers. Be sure to select the Jasminum Polyanthum plant, whose flowers give off a wonderfully sweet scent in the evenings – you'll feel like you're in the tropics! Growing Jasmine will bring you the intensity of its fragrance. They typically flower from spring to fall, and may even bloom in winter if provided with enough warmth and sun.
Geranium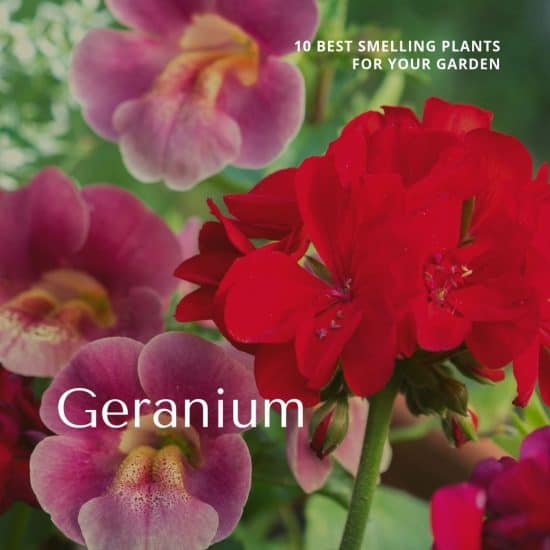 The Geranium scent is expressive of lemon, lime, rose, and even nutmeg. Like Jasmine, there are Geranium plants with no smell, however, Geranium plants are well-known for having a deliciously overwhelming aroma. When you brush their leaves or touch them, the plant quickly releases a burst of aroma.
Honeysuckle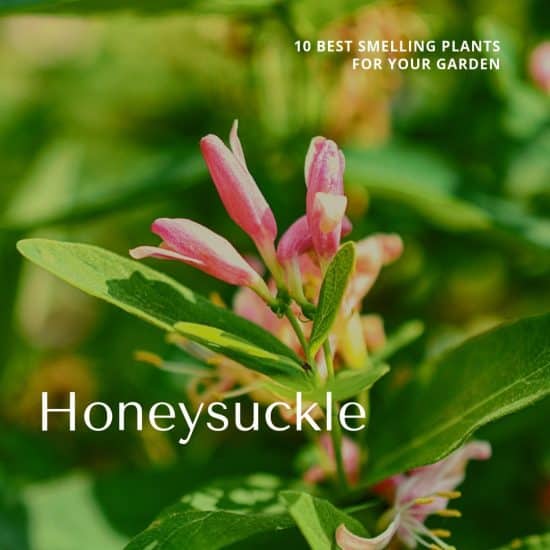 The Honeysuckle is a vining plant with unconventionally-shaped flowers. Their flowers are trumpet-shaped, with narrow petals. As a twining climber, Honeysuckle can grow up to 30 feet with the sight support. It grows well in sun or partial shade. Its aroma is sweet and floral, and its flowers also hold potential health benefits!
Rose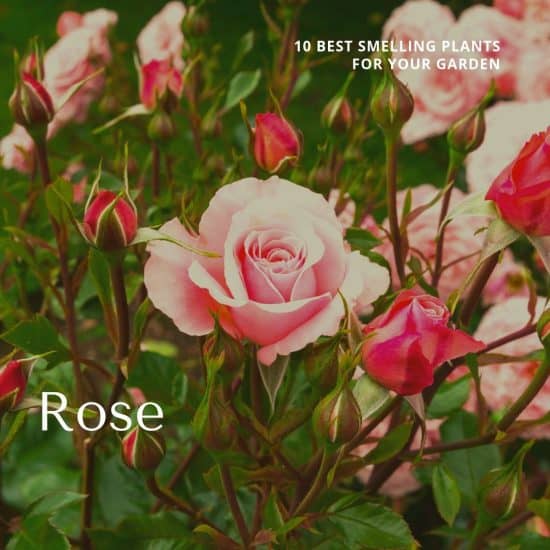 Roses are perhaps the most popular of the scented flowers. Their fragrance offers a mysterious, evocative, and romantic experience. Their lush blooms are so eye-catching that they can be poised as a single stem or indulged as a magnificent bouquet.
Plumeria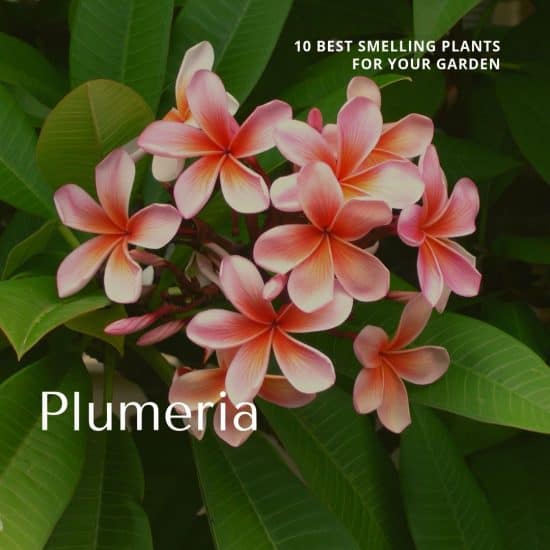 Plumeria is a tropical plant grown for its beautiful fragrance and lovely flowers. Plumeria flowers are commonly used in the making of Hawaiian leis. They are very fragrant and bloom freely from the spring to the fall. They come in various colors: white, yellow, pink, red. While they are typically found growing outside in tropical climates, they can also thrive indoors. With the right care, Plumeria plants can keep blooming year after year.
Peony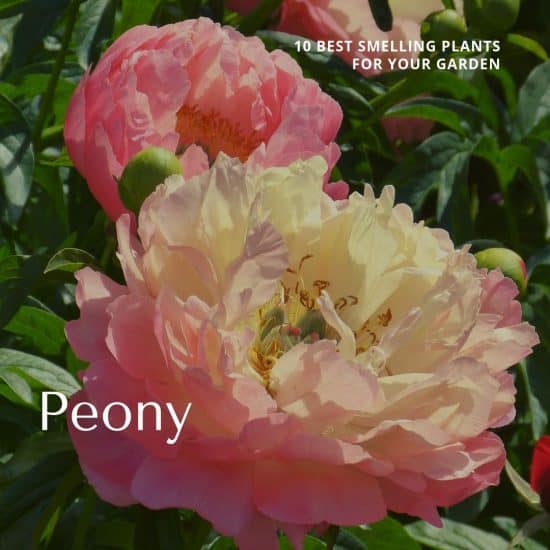 Peonies are large, fragrant flowers that smell as pretty as they look. Peonies have varying hints of rose and citrus. They grow delightfully in gardens for years. They need plenty of suns, and will not flower if they are planted in the shade.
Gardenia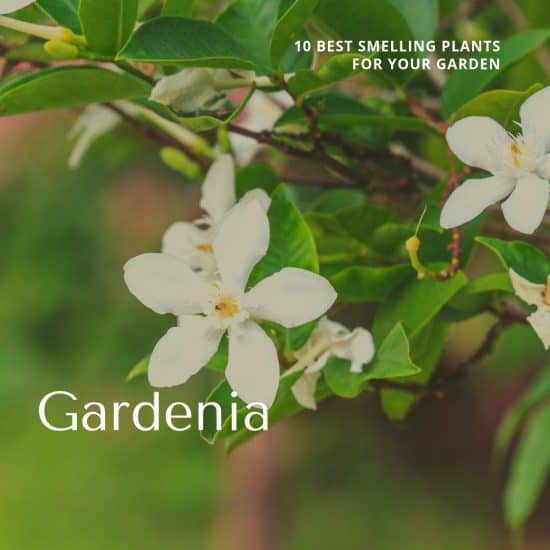 Another well-known flower with a heavily fragrant scent is the Gardenia. They grow white blossoms that are nestled among dark, glossy leaves. Gardenias are longtime favorites since they adapt to various garden styles like cottage designs or tropical landscapes. The creamy, satiny flowers grow in dozens during the spring. Some species require bright light and high humidity, however, there are other classifications of Gardenia that can go with less care and maintenance.
Phlox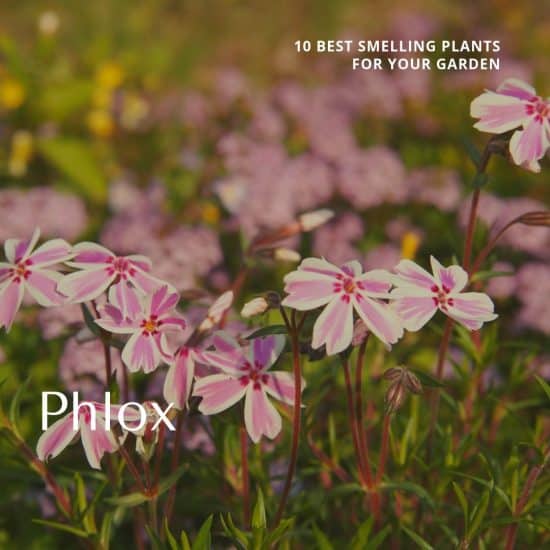 Phlox is a garden mainstay known to be a colorful and prolific bloomer that performs from late spring to early fall. Their sweet flowers typically bloom from July through September, but some cultivars have been bred to thrive earlier or later. They are versatile plants since they are also high cover crops. Tall Phlox is excellent as a backdrop, and medium-height varieties work great to fill gaps.
Mandevilla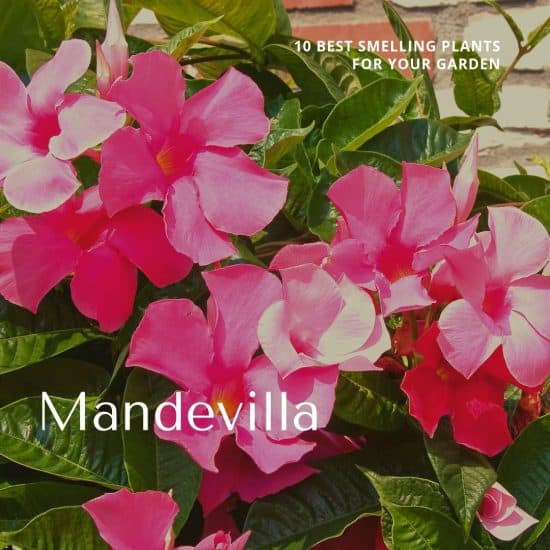 Mandevilla is also known as Rocktrumpet. It is a tropical, fast growing evergreen shrub-like vine that produces waxy blooms from spring until frost. It has become a common patio place since it's brilliant flowers add a bright and festive flair to its surroundings. They vary in scent, with some varieties smelling like intense Gardenia or even cotton candy in the warmth. Since the Mandevilla's big, showy blooms continue all summer and require little maintenance, it is a top choice vine.
Fragrant plants enliven your space and bring a gratifyingly sensual existence to your decor. With this list of beautiful smelling plants, you'll be enjoying their beauty and benefits from the comfort of home!