The hardest part of gardening and lawn care alike is keeping your plants from being overcome by weeds. However, short of hand-digging them every day, it can be a real challenge to stay on top of them.
These smart gardening moves naturally kill weeds without exposing your family and yard to harmful chemicals.
1. Weeding by hand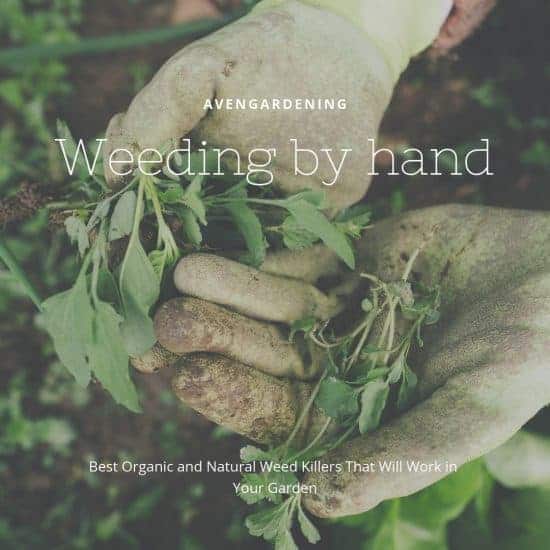 This is the most basic way to dispose of pesky plants.
Water the area first to soften up the soil.
Use a handy tool, such as a claw or trowel, to loosen the roots. A screwdriver or butter knife will also work in a pinch.
Pull the weed by the root. Use gloves to avoid spreading seeds anywhere else.
I love to use this water-powered weeder. It hooks up to your hose and shoots a small jet of water into the ground, loosening the soil all the way down to the bottom of the taproot.
If you compost, set the weeds out in the sun to dry out, then toss them into your compost bin. I have free plans for building a super-sturdy, easy-to-open, DIY compost bin if you're interested in making one yourself.
2. Boiling-hot water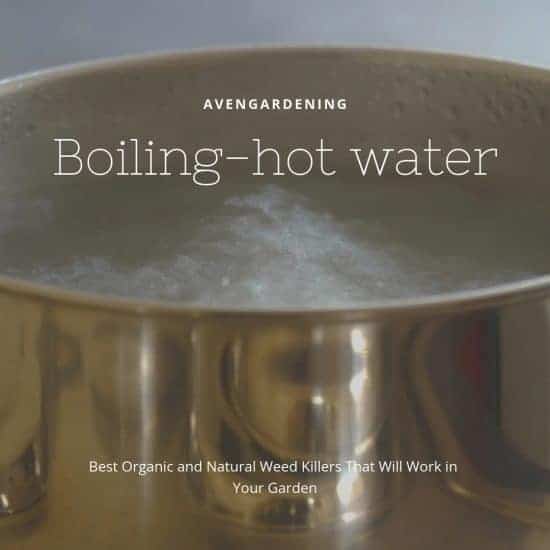 This method is suitable for spots you plan to replant because it won't damage the soil.
Prepare a pot of hot water and take it to your garden. Carefully pour it around the crown of the undesired plant. For some plants, it might take several tries, but it will kill them.
3. Roll out landscape fabric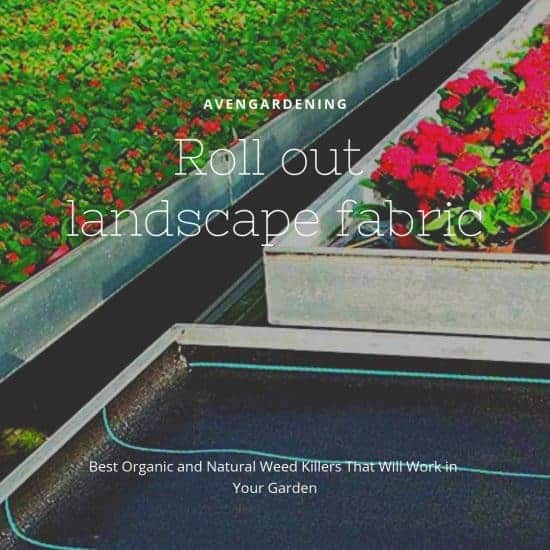 Photo / Product is found on Amazon
This can help stop weeds from growing in the first place.
Landscape fabric blocks sunlight to the soil where weeds might take root, but it allows water and air to pass through.
Lay down the fabric and cut holes for your plants to pop through, then cover the fabric with mulch or soil.
4. Build a shield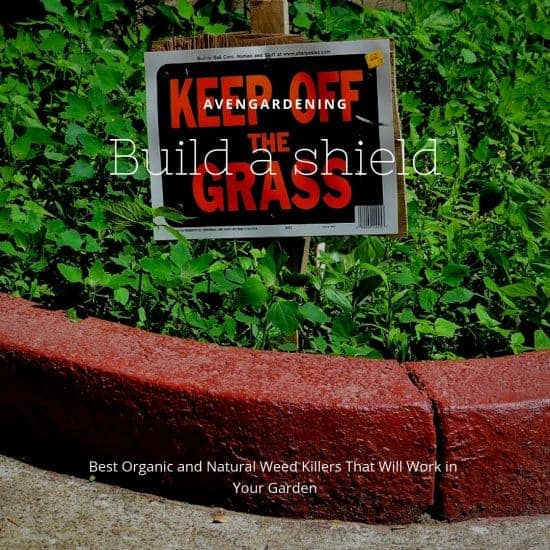 Build a barrier around your garden to separate it from your lawn and keep out grass and perennial weeds.
Use landscape edging materials like bricks, stone, wood or underground barriers of metal or plastic.
5. Mulching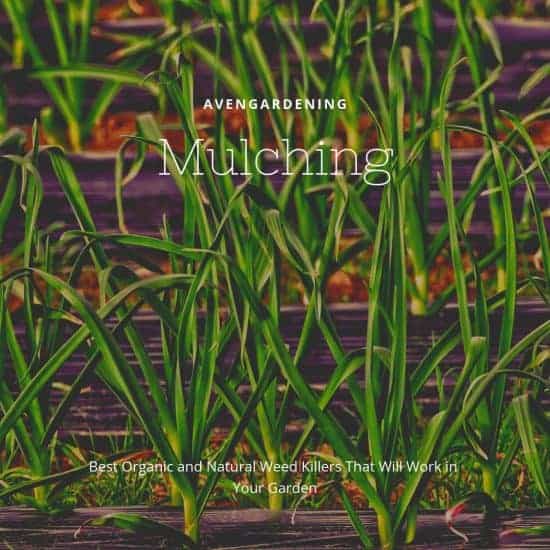 Covering your garden soil with a layer of organic matter can smother weeds and prevent weed seeds from germinating.
Good sources of mulch include wood chips, compost, grass clippings, and straw. Be sure not to get hay, which can contain a lot of unwanted seeds.
6. Alcohol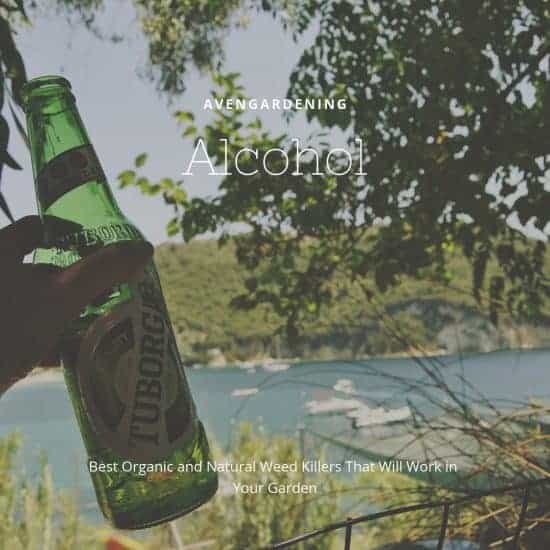 Try this weed-killing recipe on your annual weeds growing in full sun:
2 ounces of cheap vodka or rubbing alcohol
2 cups of water
A couple of drops of dish soap
Spray the mixture on weeds to dry them out and kill them.
Be careful not to spray on any of your regular plants. This spray does not work well in shady areas.
7. Corn gluten meal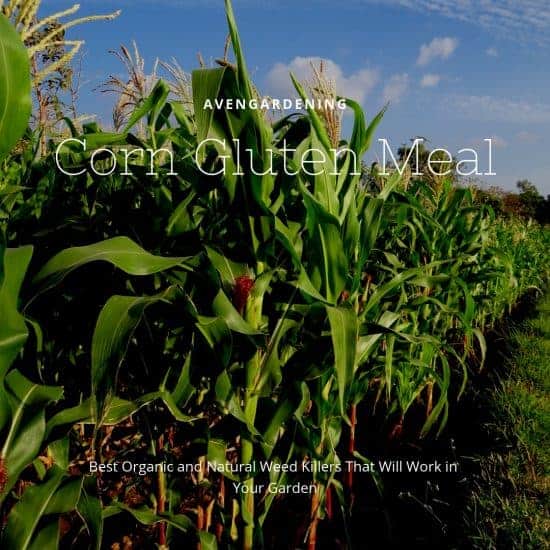 Corn gluten meal is a byproduct of the corn milling process that prevents weed seeds from germinating.
Once your garden plants have sprouted, it won't hurt them. You can then use it to prevent weeds.
If you can't find it in your local garden center, corn gluten meal is available online.
8. Solarize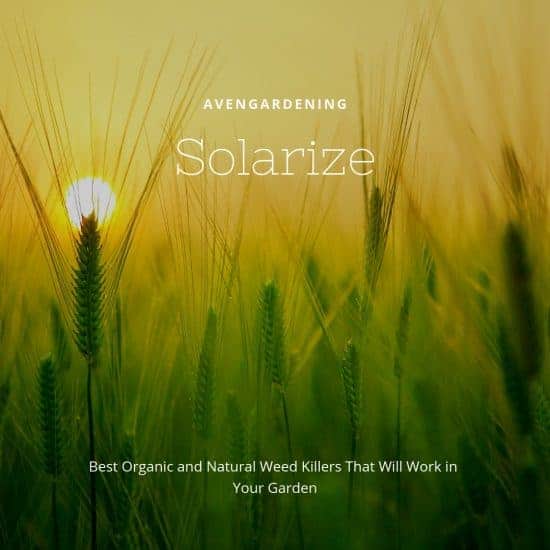 Solarizing works best for a large area that gets lots of sunlight but needs to be cleared completely.
Cover the area with a heavy plastic sheet.
The heat will collect under the sheet and bake the weeds.
Leave the sheet in place for 4 to 6 weeks. You'll know it's done when the weeds underneath are brown and desiccated.
9. Competition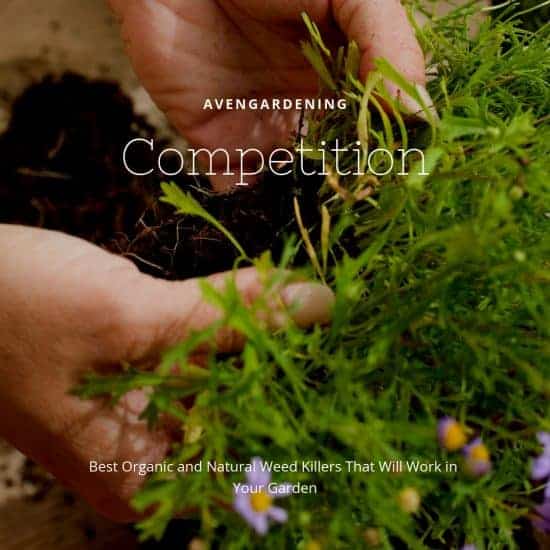 Weeds can't take hold if there's no space for them. Try planting dense ground covers and perennial plants in ornamental beds.
The shade and heavy root systems of trees and shrubs can naturally prevent weeds from growing underneath.
If you're battling weeds in your lawn, make sure you use grass varieties appropriate for your lawn's challenges, like shade or drought. If your grass isn't thriving, it leaves more room for unwanted guests.
10. Salt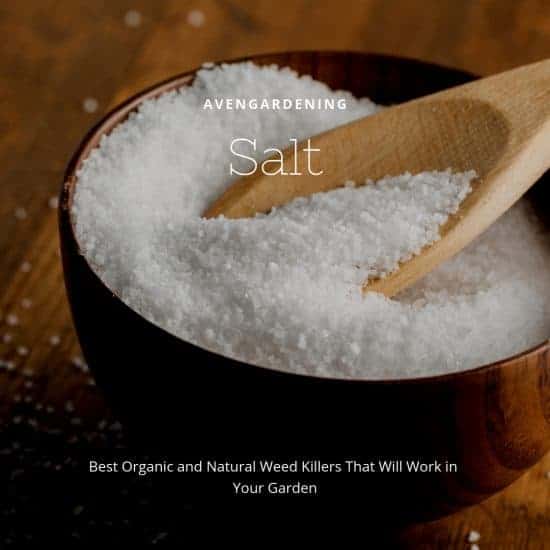 This is more of a remedy for spots where you don't want anything to grow, like along lawn edgings or in cracks in the sidewalk or driveway. Just remember, salt can erode concrete, so use it in moderation.
Mix 1 part salt to 6 parts hot water in a spray bottle.
Shake or stir until the salt dissolves, then spray it directly onto the leaves and stems of the weeds you want to remove.
You can also add a few drops of liquid dish soap to help the mixture adhere to the leaves of the plant.
Once the weed turns yellow and dies, you can easily pull it up.
11. Borax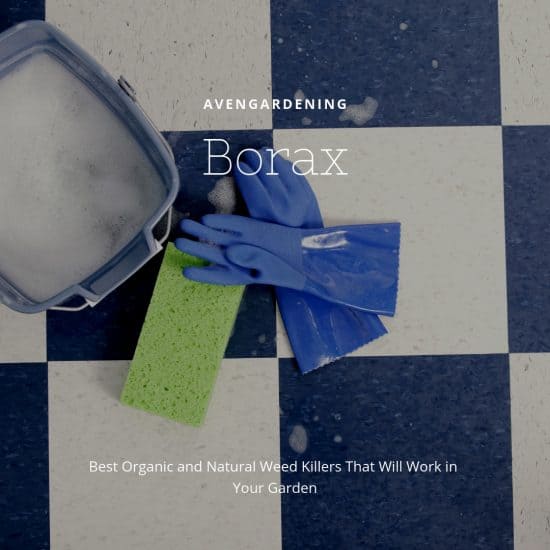 I don't use Borax in my recipe for homemade Borax-free laundry detergent, but I do use it outdoors and in our garden to get rid of ants, and it is a very effective weed killer.
For this method, add 1 part Borax to 32 parts water, mix, and put it in a spray bottle.
Again, you can add a few drops of dish soap to help the mixture adhere to the plants. Spray the leaves and stems, but be careful not to get the mixture into the soil or on yourself.
12. Goats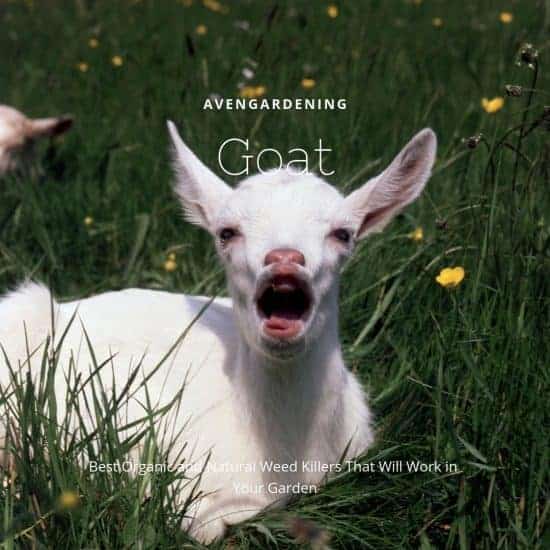 Did you know that goats are great at eating weeds? They love them. Even the weeds that are particularly spiky. It doesn't seem to bother them.
If you have an area that you'd like to keep mowed down or free of weeds, consider investing in some goats. Just make sure they can't get into your garden.
13. Weed Torch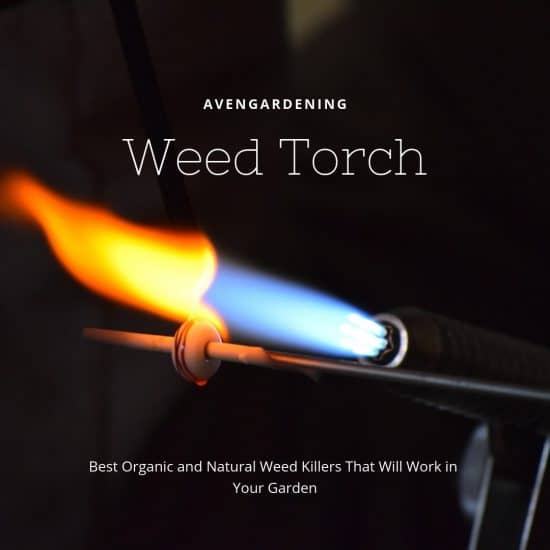 For larger areas, consider a special propane torch with a long handle called a flamer or a weed torch. Despite how it sounds, you don't use this tool to burn weeds. You just wave them over greens long enough to cook them so they wilt and die — but be sure to have the hose on-hand, and if they're super dry, skip this method.
14. Sugar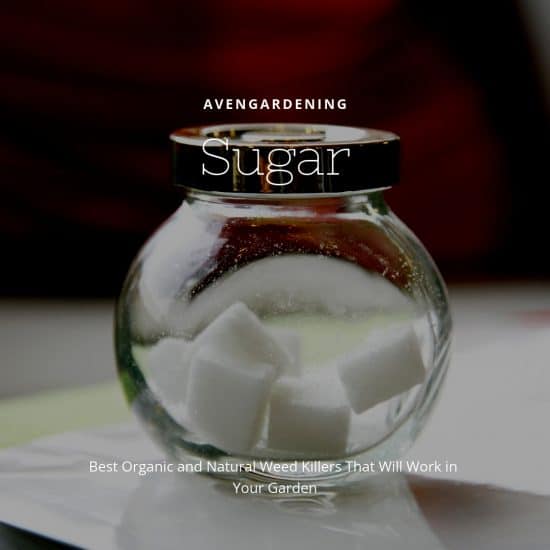 Refined white sugar lowers nutrient levels in the soil and starves out weeds while allowing lawn grasses to grow.
It should only be used for low-nitrogen grasses such as clover, clover mixes, and alkali grass.
Load the sugar into a lawn spreader.
Spread at a rate of 1 pound per 10 square feet on dry grass.
Walk the spreader slowly and cover the entire lawn. It is best to apply sugar in the morning if there no dew.
Water the lawn about 1 inch deep so the lawn is soaked but there is no runoff to wash away the sugar.
Repeat the process every three months to keep the nitrate level low until the lawn is established and the weeds are gone.
Stop the sugar applications once the lawn is visibly free of weeds.
At this point, the grass or clover should be healthy enough that the weeds will not be able to get a foothold in the lawn.
15. Lemon juice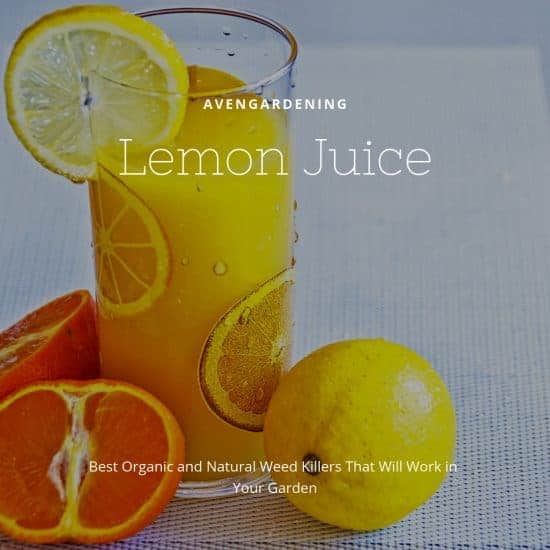 The citric acid from freshly squeezed lemons will make any weeds shrivel away and die in a few days.
Fun fact: Ants don't like lemon juice, either. There is no need to call an exterminator, drive them away with some lemon juice.
So now you have 15 different natural weed-killing methods. Hopefully, some of them will work for you and save you some headache and backache this summer.
Natural methods are highly effective when combined. Choose several of the above techniques for maximum effect.
How you keep your weeds away naturally?
We love hearing from you, so drop us a line in the comment section.