Gardening edging will allow your garden to have defined borders, highlight a specific area, and make your landscaping look great.
Lawn and flower beds are often forgotten. They are a vital role in the overall landscaping design and will improve the curb appeal of your home. Edging can be used to separate two areas of your landscaping design.
Not all of the edging ideas that I will mention in this article will be right for your garden. While you may like the look, they may not fit in with your design.
There are no rules when it comes to your landscaping design. The edging will come down to the look you like, the materials available, and your budget.
There are many materials that you can use for edging. They include concrete, stone, tile, wood, brick, plates, glass, metal, logs, gabion, and other choices. Moreover, there are many edging ideas for your garden can implement using recycled material. Here are some to name a few:
1. Brick Landscaping Edging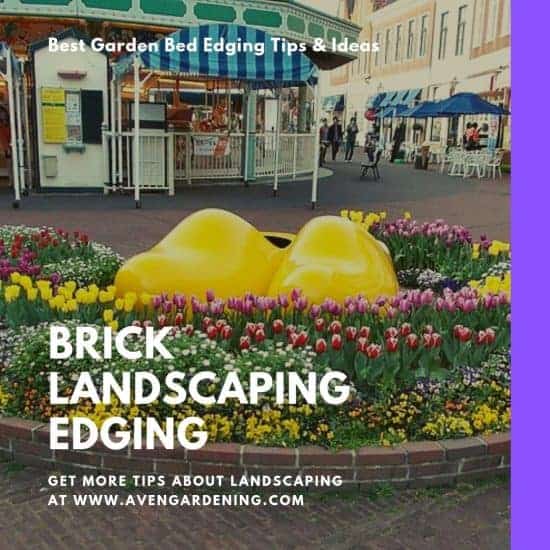 Brick is a common choice since it is easy to get and inexpensive. The blocks can be used to reduce the space where grass can get through. You can set them in a bed of sand, so the bricks look even.
2. Diagonal Brick Edging for a Garden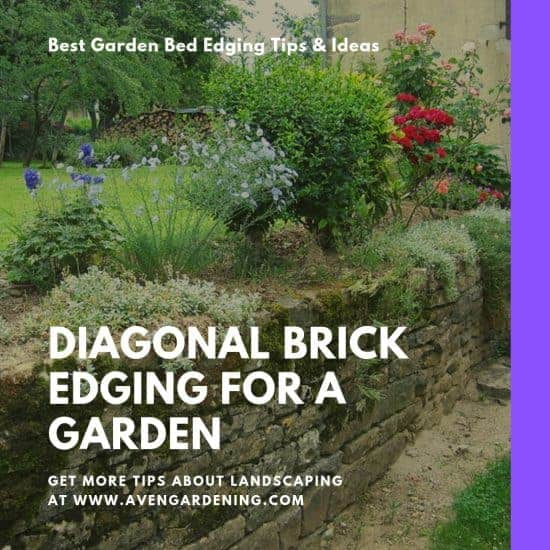 Mismatched blocks can give the garden a domino effect. You need to dig a trench, and put several layers of sand on it. The bricks are then placed into this trench and put tightly next to each other. Then add a soil to secure the blocks. All of the brick should be going in the same direction.
3. Metal Border Garden Edging Ideas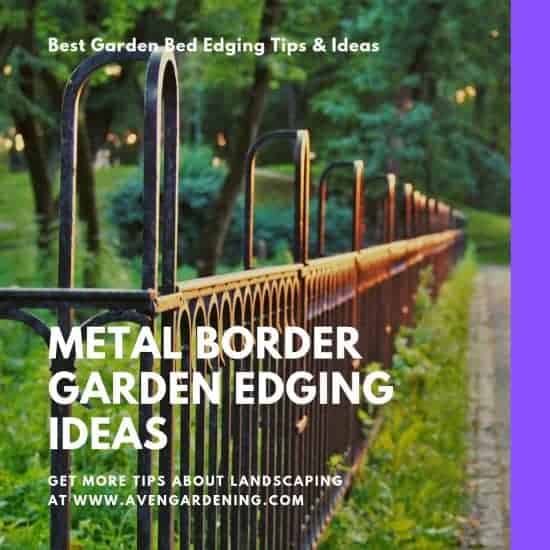 These boxes look great at the edging and will keep the garden looking good.
4. Inexpensive Garden Edging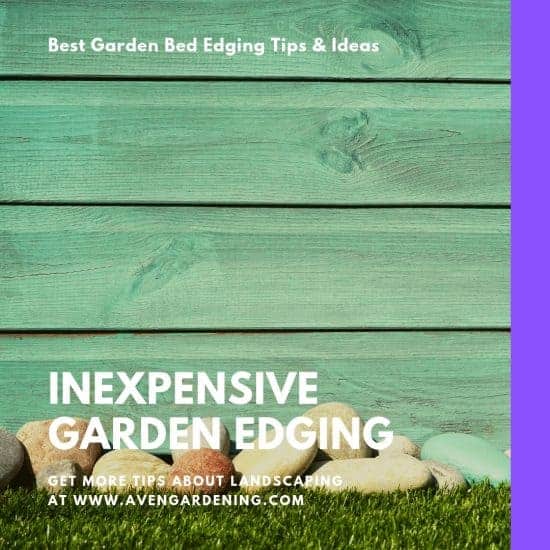 Logs look great, and they are the cheapest thing to use. You can set it in many ways.
5. Edging for Flower Beds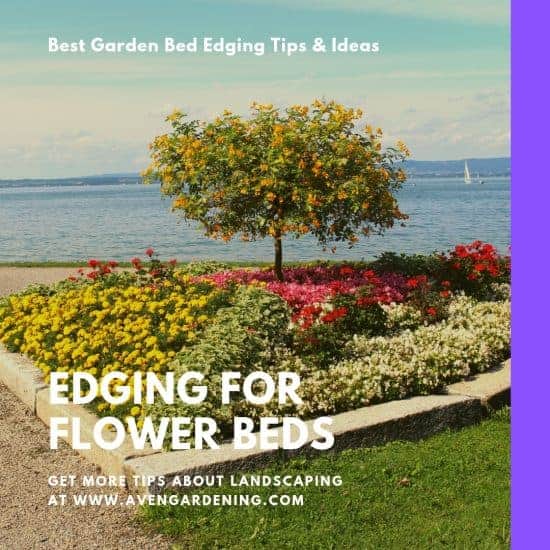 Flower beds look the best with vertical log borders. They are also environmentally friendly. They will take some time and effort, but it is well worth it.
6. Palisade Edging Ideas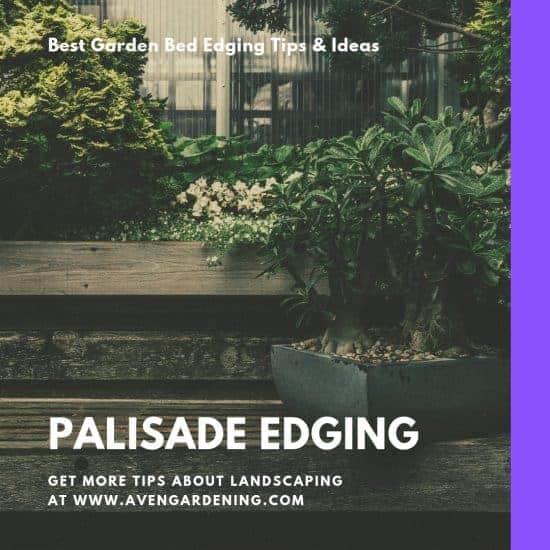 A unique idea to add a touch of color to the garden.
7. Brick Edging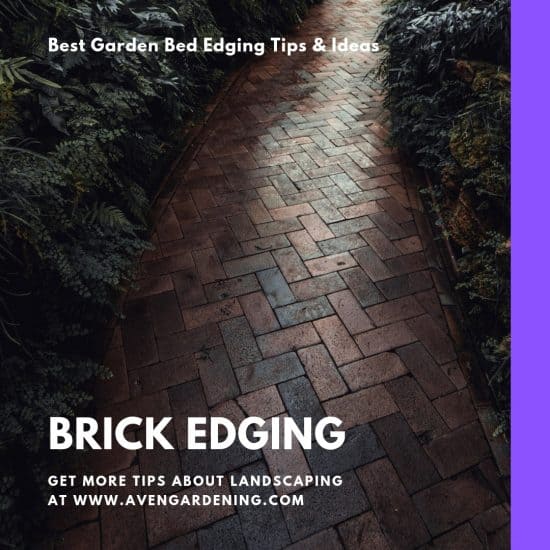 Use this to add a pleasant look to the garden or other beds.
8. Concrete Borders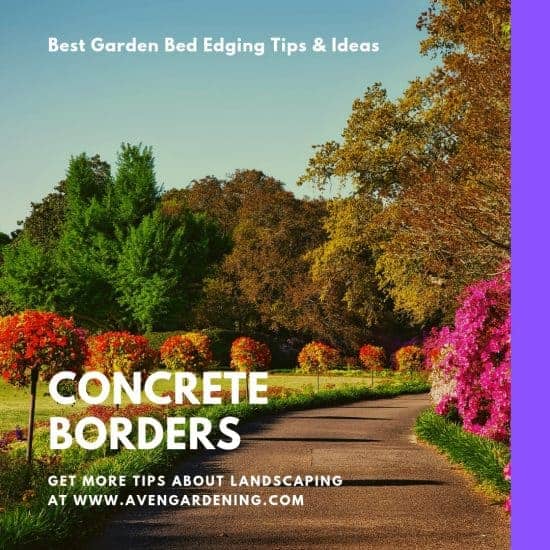 They are simple, and you can install them without a problem.
9. Metal Edging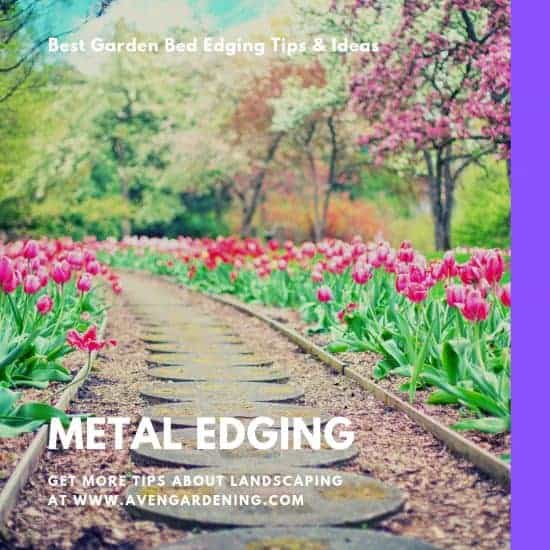 Add these to give your garden edging some clean lines.
10. Rock Edging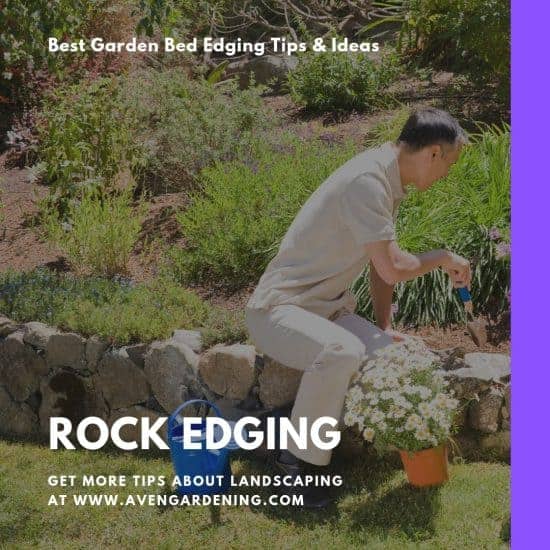 The rocks can be different colors and different shapes. They can also use it in a winding pattern.
11. Cobb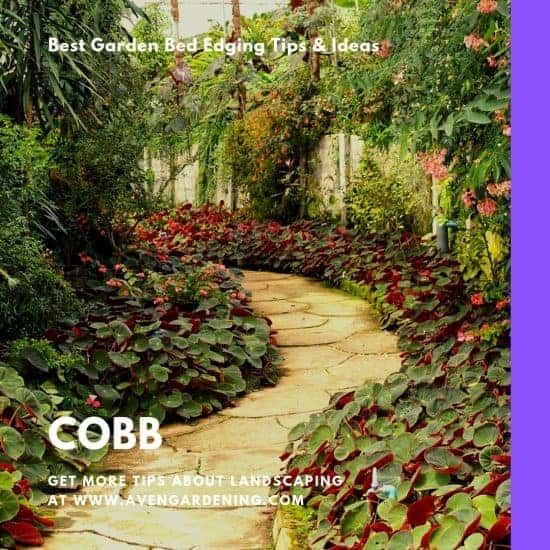 Square cobblestone can give the garden a Korean box edge. It looks great against white flowers such as Anabelle.
12. Edging with Plants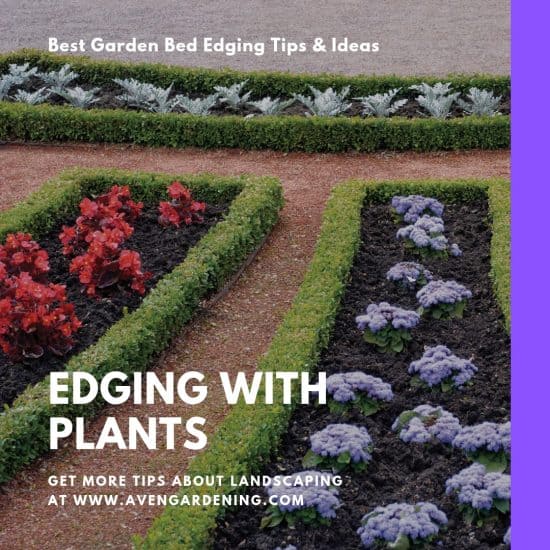 Mountain plants make a great choice. They can be draping colors and coralbells, alyssums, and other plants can reduce the hard look of the edges and add some color.
13. Recycled Bottles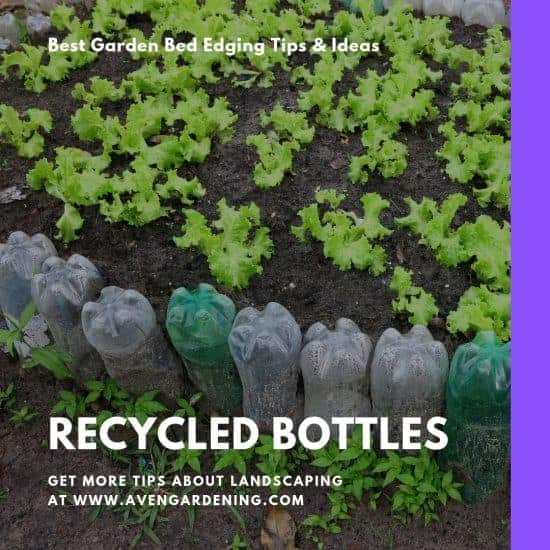 Colored glass bottles can give the home a funky touch. They should be put in the grow with the deck down. Aluminum flashing can be placed alongside the containers to reduce the growth of weeds.
14. Patio Brick Edging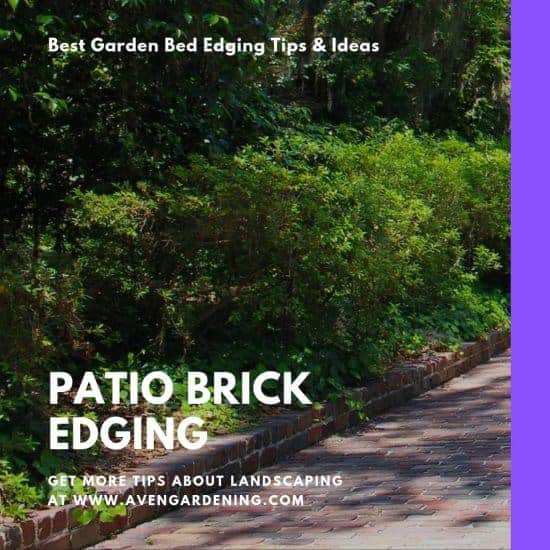 Place it vertically or flat but has a nice and neat look.
15. Sandstone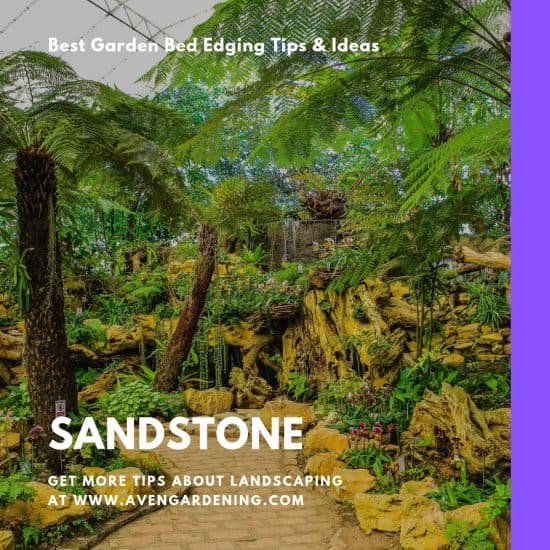 Place it beside the plant to create an attractive look and feel for your garden bed.
16. Garden Lawn Edging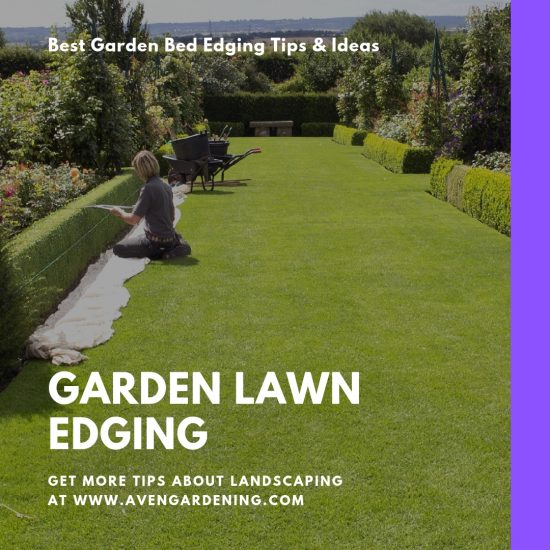 Shells can give the garden a significant edge. The different sized shells can also provide the garden with a nice contract.
Benefits of the Edging
There are many reasons why you would want to add edge to your landscaping:
Easier to mow and cleaner line
Save time when trimming
Keeps the mulch in place
Add a barrier and will create a more decent looking flower beds
Add value to the property
Shows off the flower
Creates a nice contract between the lawn and the house
Allows curves to look great.
Types of Edging
There are different options when it comes to garden bed edging
Wood landscaping will give a natural finished look.
Composite edging can be made from recycled wood and can add texture.
Metal landscaping will last for an extended period.
Plastic garden will give the home a decorative style
Stone or brick can give the backyard a formal look.
It is easy to install edging. When doing so, the ground cannot be frozen. You need to dig a shallow trench in the area where the edging will be going. Plastic rolls, as well as mental, are secured in place with a stake.