It seems that no matter how much space we have, we can all use just a little bit more storage space. I have used up every inch of spare space in my home, so I decided to come up with some small storage shed ideas for my yard. These projects are simple to complete, and they will make a great addition to your home.

You've seen them in lots of backyards–those small wooden storage sheds that look like barns, or even just small lean-tos. But if you don't have a riding mower or a lot of garden tools, you don't really need an outdoor storage shed, right?
These little 25 STORAGE SHEDS are versatile–and your imagination is the only limit on ways they can be designed to suit your needs.
1. Home Office in an Outdoor Storage Shed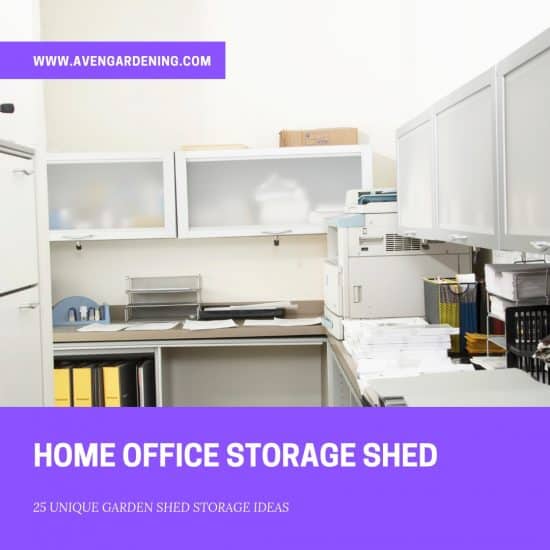 Maybe your employer allows you to work part-time or full-time from home. Or maybe you are your own employer. Either way, this stylish office space in a storage shed placed in your backyard is the perfect place to work in quiet and privacy, away from the noise and mess in your house.
2. Glam Garden Shed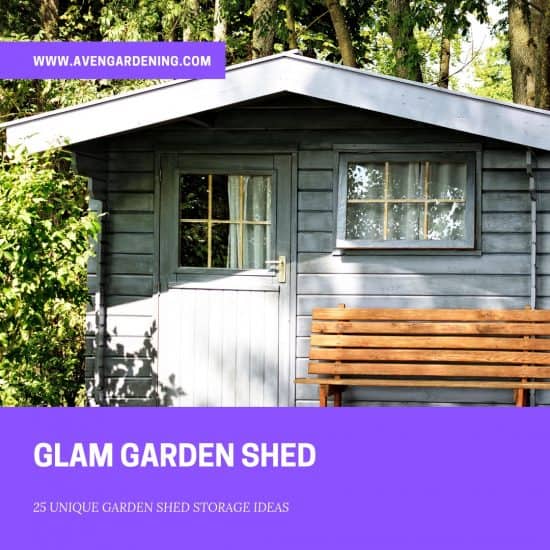 Once an old and rundown shed, this renovated, window-covered adobe shed houses gorgeous pieces like glass chandeliers, a cozy couch, and of course tons of fresh flowers and plenty of plants. This storage structure also doubles as a stunning space to entertain, making it the ultimate retreat.
3. Blogger's Writing Space in a Backyard Storage Shed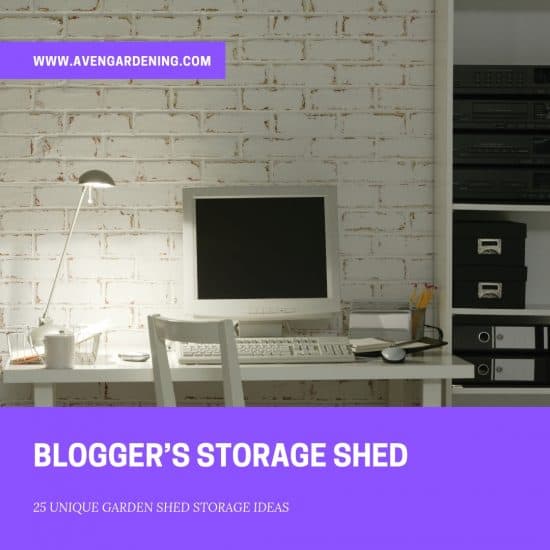 Tuck this tiny office-in-a-storage-shed beside your garage for a bright and cheery haven. If you've become a blogger, perhaps this storage shed office is just right for you. It's small enough to fit in a corner of your yard but large enough for a great workspace and storage cabinet!
4. Turn a Storage Shed into a High Tech Design Studio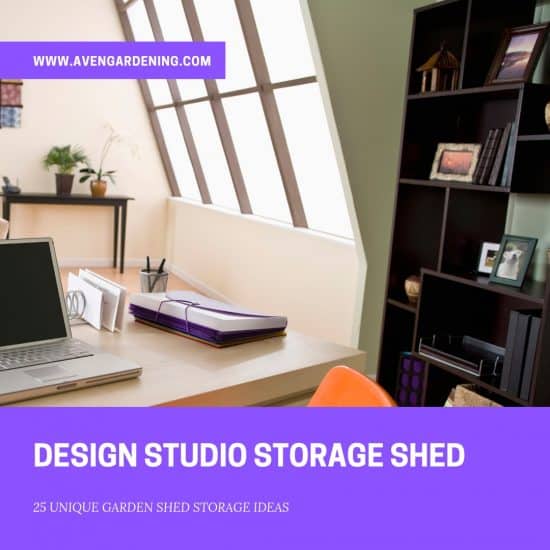 Chris Ria works in branding and exhibit design, and he wanted a functional, custom-design studio. Fortunately, he realized Sheds Unlimited doesn't just produce storage sheds–they work with each client to build the space they need for life.
5. Vintage-Inspired Shed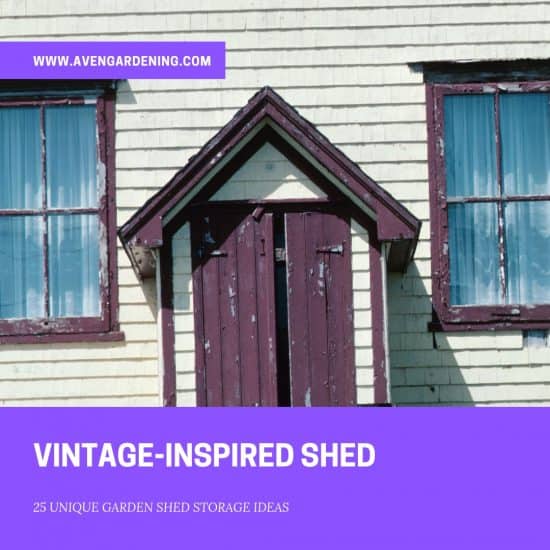 This charming East Texas shed was made almost entirely of reclaimed materials, including its brick foundation, shiplap and tin roof, and siding with white chipped paint. The end result couldn't be any more dreamy, perfect for sitting on the porch with a drink and gazing out at your garden.
6. Daycare Center Mud Pie Kitchen in a Backyard Shed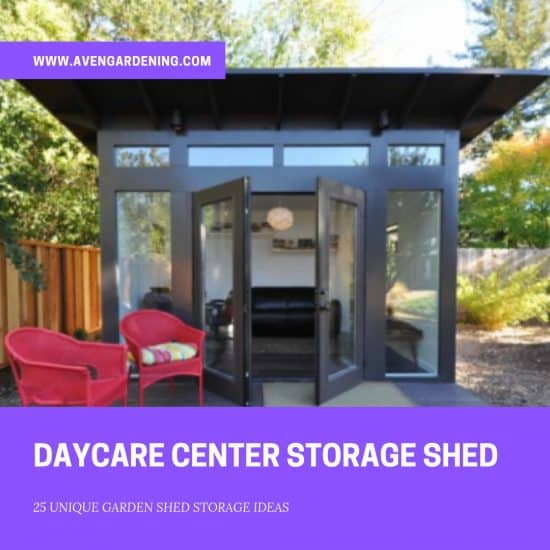 Love kids? Have kids of your own? Why not open a daycare? Adding this darling mud-pie kitchen to your backyard can entertain the wee terrors. They can scoop and paddle in the dirt to their hearts' content.
7. Massage Therapy Office in a Backyard Shed
If you're a massage therapist tired of sharing space in a salon or spa, consider owning your own space in a backyard storage shed. This storage shed could become an oasis of relaxation for your clients, and add profit to your career!
8. Schoolhouse-Style Potting Shed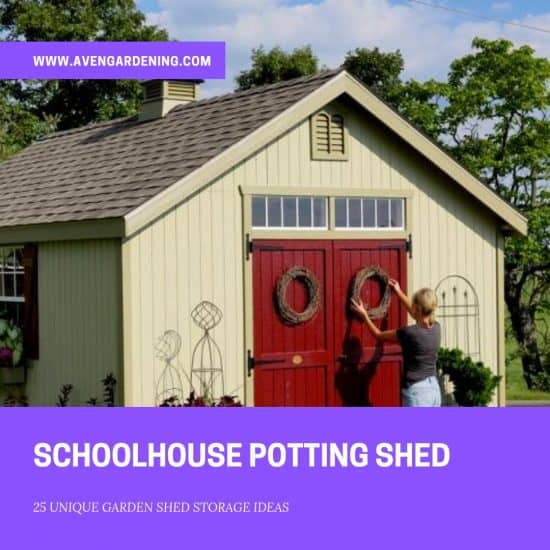 Speaking of antique and barn-like, do you see this place? It looks like a schoolhouse from the days when kids would practice their alphabet on their personal chalk slates. Which makes sense, because this schoolhouse-style garden shed belongs to a lucky second-grade teacher.
9. Barbershop in a Garage (Or Storage Shed)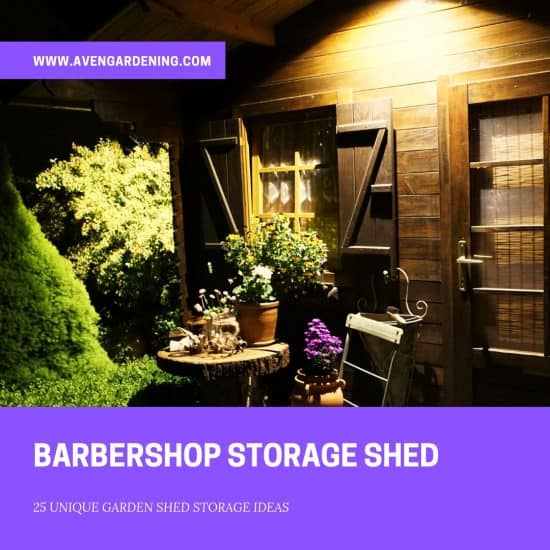 Aaron Rand transformed his garage into a barber shop–but you could do the same with one of our modern storage sheds or Premier Garden Sheds! If you enjoy styling hair, let this inspire you to start your own barbering business today.
10. Pet Grooming Parlour in a Storage Shed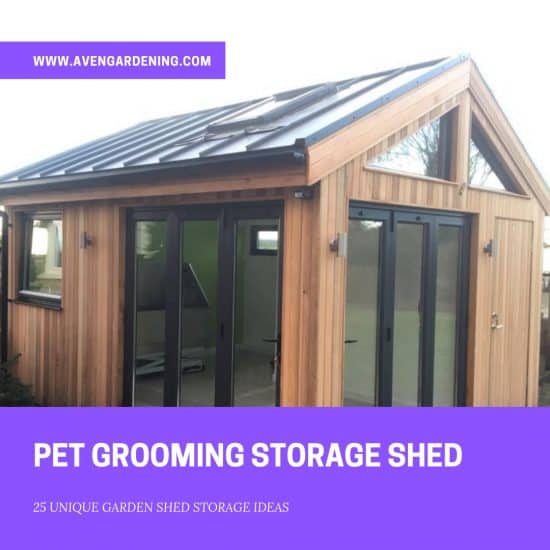 Roseanne Hubbard of Razzle Dazzle Dog Grooming had a small shed custom-designed for her beloved doggie clients' beauty needs. If you share her love of dogs, we can help you customize outdoor storage shed to start your own pet grooming business!
11. Multifunctional Potting Shed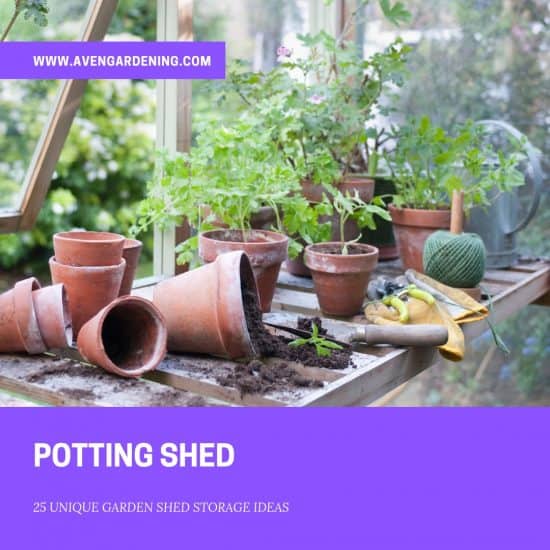 This shed is actually a lot more spacious than you might think. Complete with storage space, a potting space, a growing area, and additional loft storage, this shed is the full gardening experience, not to mention super cute.
12. Idyllic Forest Shed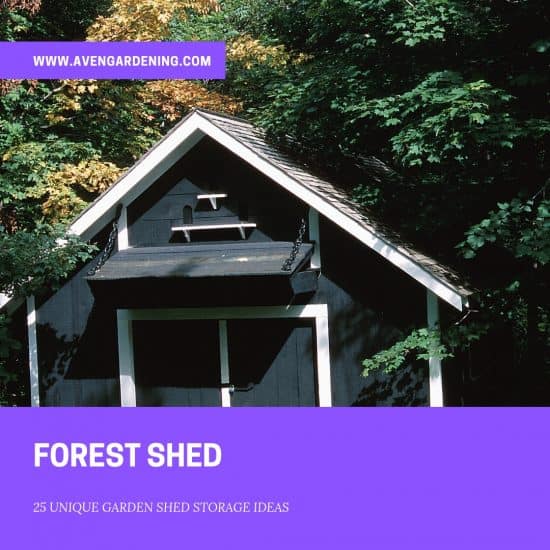 With a relaxing patio, an inviting birdhouse, and a cozy cover of vibrant green foliage, this little garden space could not be more idyllic. Check out the farm-inspired detail of those antique watering cans near the door!
13. Lakeside Greenhouse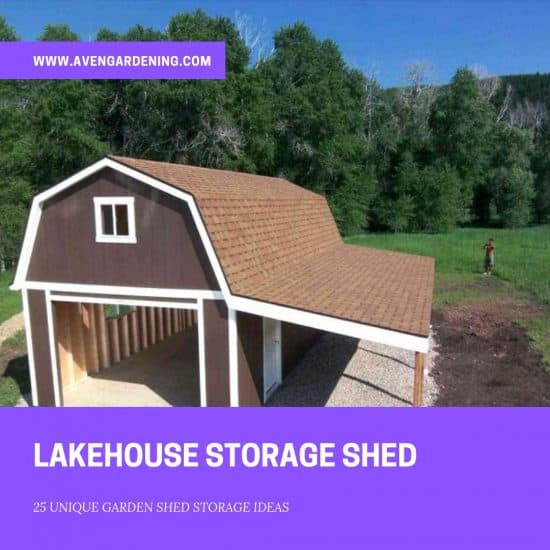 This vibrant New Hampshire shed was once a roadside stand where the owner, Donna, sold bouquets of garden flowers, crafts, and produce. Made with vintage windows and salvaged materials, the beautiful shed now sits in her garden. In early spring, when flowers and vegetables get their start, the greenhouse is even heated.
14. A Whimsical, Booth-Like, Glass Door Storage Shed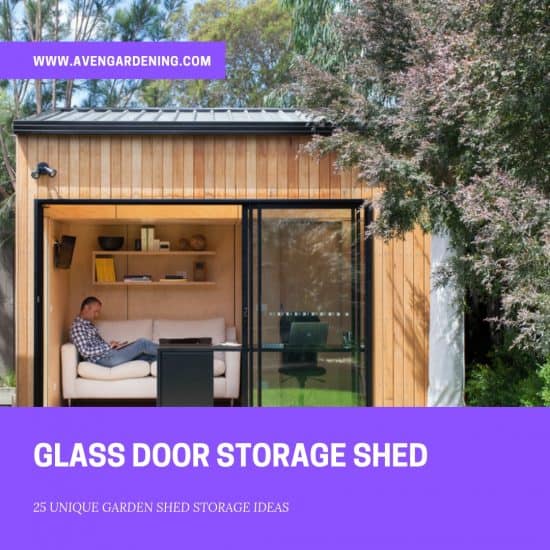 If your style profile tends toward shabby chic or farmhouse this is a beautiful storage shed solution. The quaint shape, white color, and French door make this a storage shed that is meant to stand out, not blend in. The size and shelving space on the interior make this perfect for garden tools and seasonal yard ornament storage.
15. A Wooden Small Storage Shed Ideas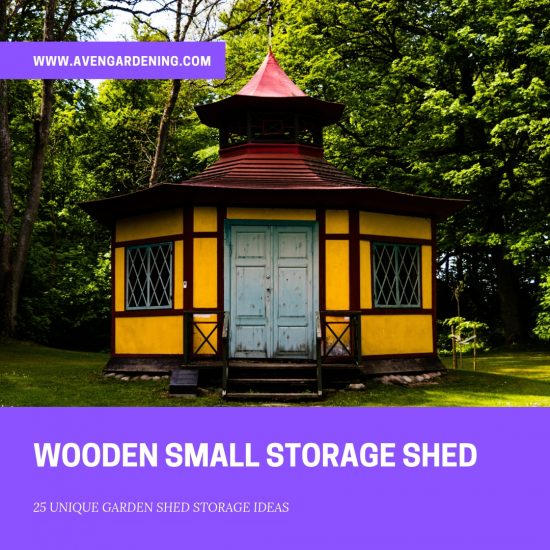 When you need more space in your storage shed, it's nice to have one like this that's attractive. If you can't avoid looking at it you should like what you see! This wood-paneled shed has a cute tin "roof" and charming cast iron accessories in barn door fashion. The wood has a warm mahogany colored stain which contrasts nicely with the neutrals and greenery.
16. A Greenhouse Storage Shed for your Garden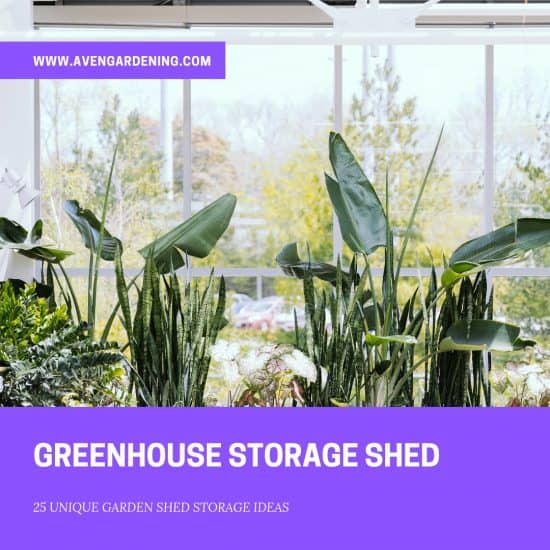 Your green thumb deserves a greenhouse, and this is a lovely choice. This combo storage shed and greenhouse has enough space for a nice menagerie of plants and storage for your yard items. The slanted roof maximizes storage space. The maple finish with clear glass panes around the greenhouse is just beautiful.
17. A Raised Storage Space in the Yard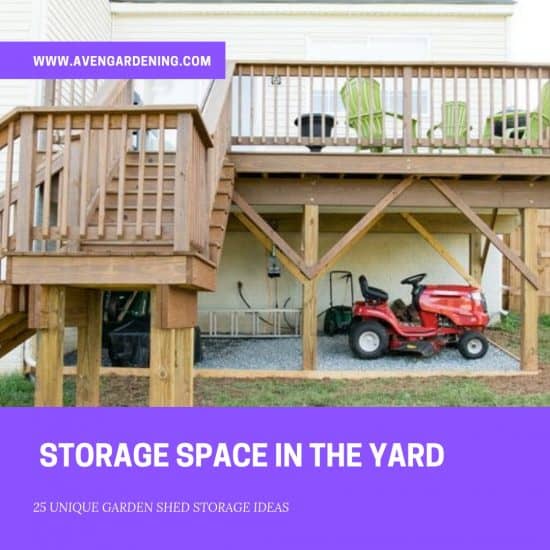 Raised storage is a great alternative to an enclosed shed for storing things like animal feed, potting soil, or other items that can get moldy or mildewed on the ground and that critters like to get into. The open slats on this design also allow for great airflow to keep your contents nice and dry.
18. A Wooden Shed with Plenty of Space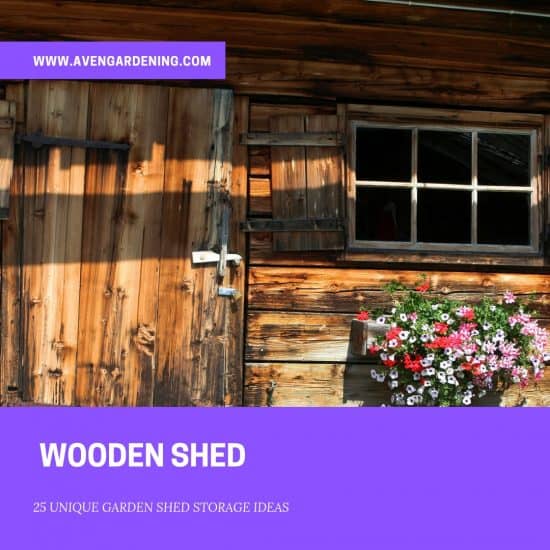 Sometimes function wins out over form. This simple shed is roomy and protected from the elements so that all of your tools and toys have a shelter. The raised build keeps the shed cool and protected from moisture. The openings at the top allow air to circulate. Tight wooden slats keep your clutter safely out of view.
19. A Small Black and Tan Storage Unit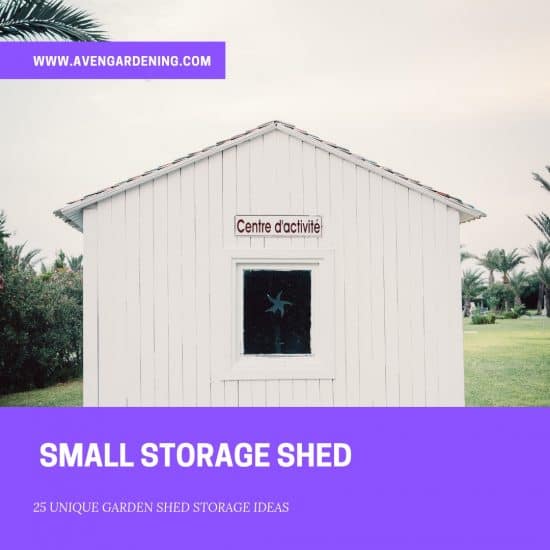 This design is great for modern palettes. The combination of charcoal gray, white, and natural wood finish is sleek and clean. The sliding doors are a nice touch that is space efficient and provides easy entry. The pebbles and slats under this storage shed are great for drainage.
20. A Convenient Patio Shed with Large Doors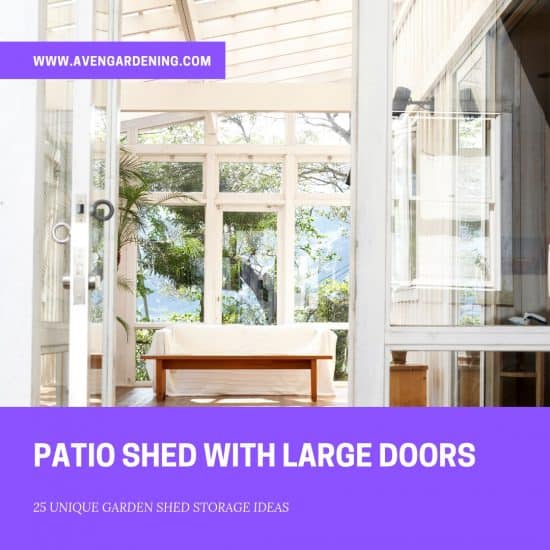 This pine shed is like a tiny cabin for your backyard. It's attractive and bright. The slanted roof has thin shingles that give it a finished appearance and lets rain or snow roll right off. While this isn't large enough to fit large equipment like a lawnmower, there's ample space for tools and small motorized tools like edgers and chainsaws.
21. Storage to Keep Your Garbage Undercover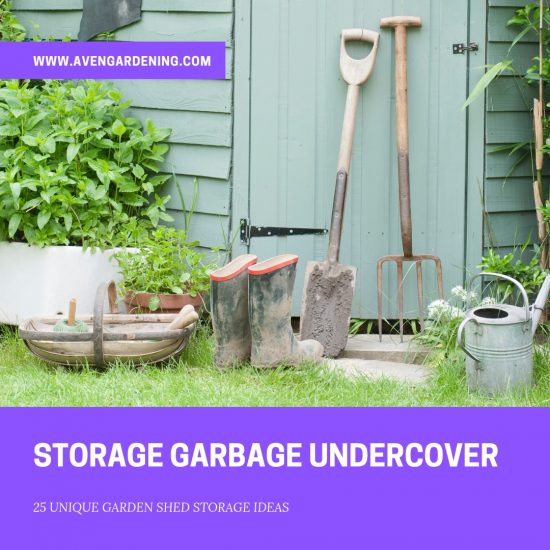 Trash cans? What trash cans? Cure your yard of this common eyesore with a handy storage shed. The side panel doors allow you to roll the bins out on trash day. For every other day of the week, attach the top of the bin to the wooden lids so that you don't have to touch the trash can to toss your garbage!
22. A Multi-Purpose Space For Your Backyard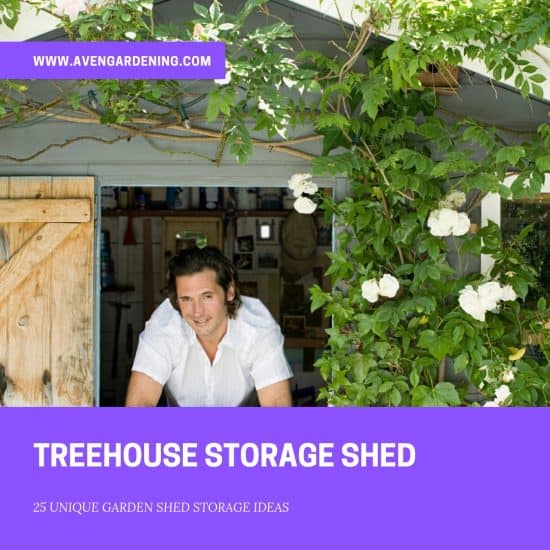 When the spring season begins you want to squeeze every last drop of sunshine and warm weather out of the season – so build yourself a room outside. Think of it like a treehouse for grownups. A large space will give you enough room for simple furniture and doors and windows on each side of the shed can be opened up for crossflow.
23. A Small Wooden Cabinet for Garden Essentials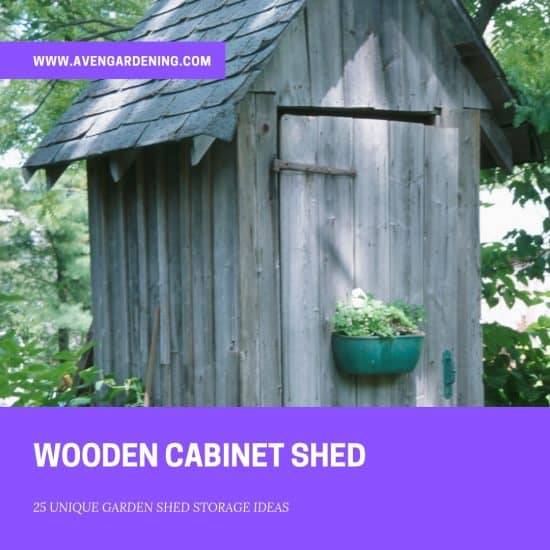 Do you have one of those awkward spaces outside your home that isn't particularly useful or used? A small wooden cabinet like this is a great way to make it functional. Custom built to the width of this space, this cabinet can be accessed from either side and is tall enough to fit items of all sizes.
24. A Tiny House for Your Garden Tools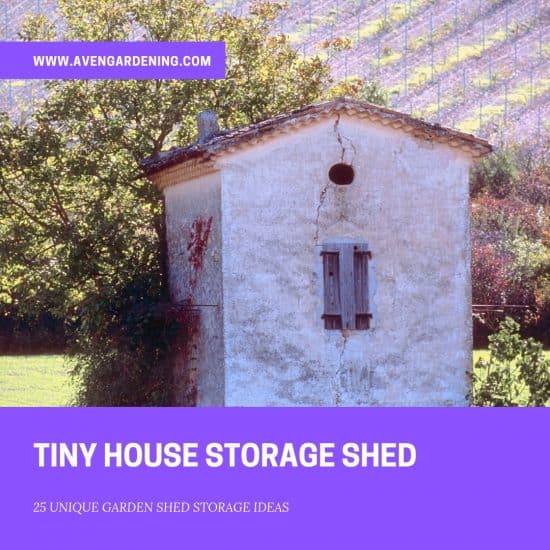 What this storage solution lacks in size it makes up for in cuteness. The creamy white color, charming French door, and adorable window frame rooftop look right at home amongst the flowers. The antique doorknob is an especially nice touch. Since this type of storage shed is meant to be seen, add a seasonal wreath as a focal point.
25. A Wooden Storage Cabinet with Shelves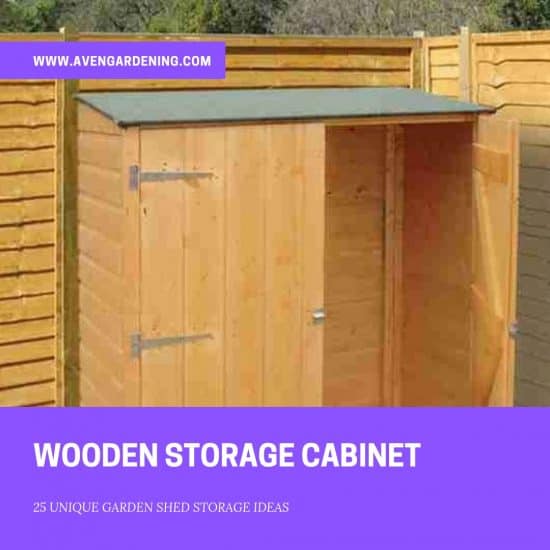 This beautiful storage cabinet has one side of shelves for smaller items, and one side without for larger ones. The wood has a beautiful honey-colored finish. The barn door style construction with iron accessories is both simple and elegant. The tiled slanted roof complements the rest of the design.