We, humans, are hard-wired to seek out more straightforward ways of doing things; short-cuts and quick-fixes, the little things that save much time and make our lives easier. Having plants do not usually require a lot of attention or effort; but have you ever found yourself wondering what to do with your plants ahead of a trip away from home? They're like pets, just quieter and cleaner – but we can't bring them on tour with us, and we can't ask a family member to plant-sit.
This article may have everything you need – a list of 15 self-watering pots. They are simple to make, and many can water your plants for up to 7 whole days – so you can enjoy a week-long vacation and need not worry about returning home to wilted plants!
1. Crescent TruDrop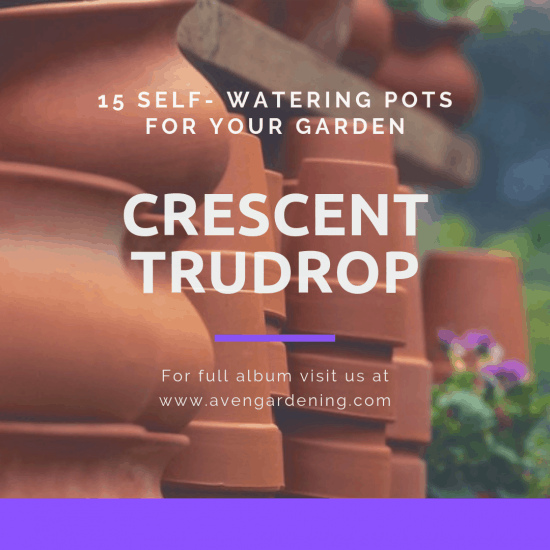 The Crescent TruDrop is for those of us who prefer a trendier plant pot. It comes in a traditional shape, and there are three sizes to choose from, along with seven different neutral colors including slate and mocha, so you won't need to worry about it matching the rest of your décor!
 2. Mr. Stacky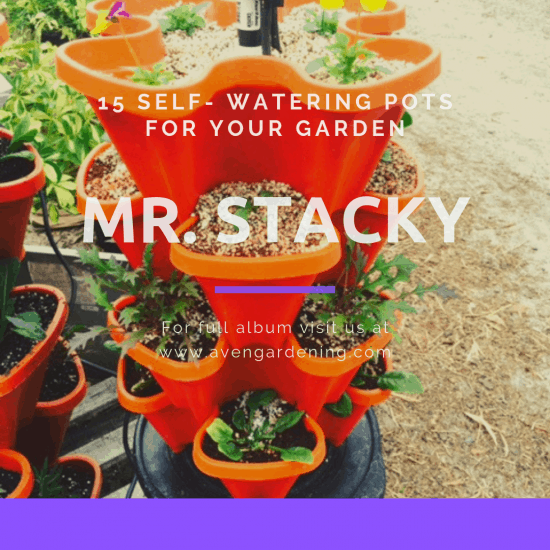 You won't need to compromise on space or variety when using Mr. Stacky. It's vertically tiered and employs a trickle-down watering system so you can be assured that all of your plants are getting what they need. With just one of these self-watering pots, you can hold up to 12 plants.
3. Self Watering Bucket Planter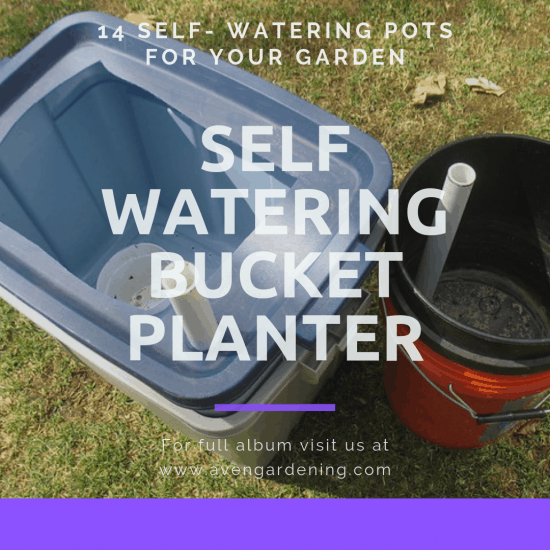 Top watering can be slow, and it can be challenging to get enough water into the container, and down to the roots, however, this double bucket adaptation supplies more soil for the roots than a lot of other containers can. There is also plenty of water available – a PVC pipe will carry the water to the bottom of the pot, making it more easily accessible for the roots.
4. Upcycled Empty Glass Bottle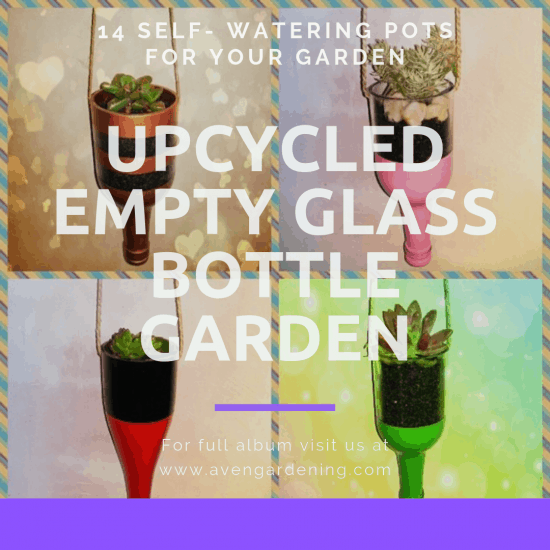 Think twice before you go to throw any old glass bottles in the trash – these can be used to make a unique self-watering pot! For every empty container you have, there is the potential for a beautiful display on a shelf or windowsill. Plastic bottles are also an option if you don't fancy the task of cutting the grass – but the glass bottles do tend to be more durable and reusable.
5. Cascada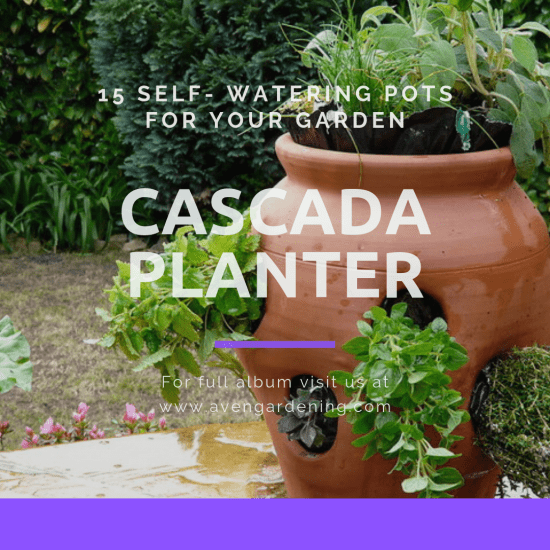 The Cascada planter is perfect if you're looking to create a beautiful flower arrangement. It consists of one main planter, with several smaller openings situated around it – get creative!
6. Self Watering Standard Planter Conversion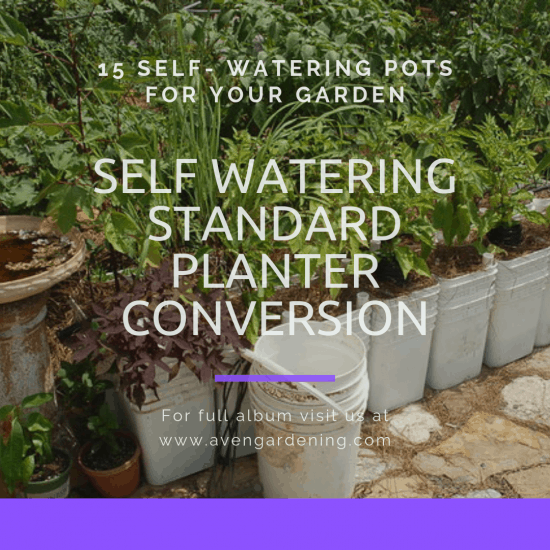 These planters can be used to begin the growing stage of some of your favorite plants, or you could keep the plants in there and let them grow out of it. The larger the container is, then the more seedlings you can add to the planter and nurture.
7. Wicking Bed
Amazing planter for preserving water and ensuring your plant is provided with everything it needs. The wicking bed is a straightforward construct that's easy to put together – you won't need to worry about having a garden with this planter; it can be used entirely indoors.
8. Vegetable Planter Box with Trellis.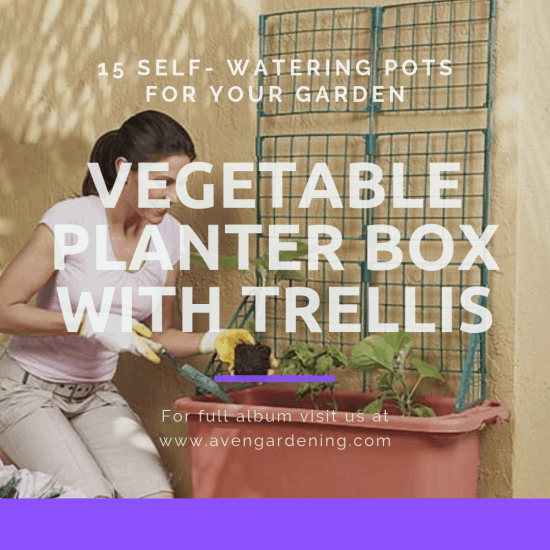 Spacious and mobile, this planter is big enough to hold numerous mid-sized plants, or if you'd prefer, a mixture of short and vining plants. If you have a protected growing area, then this planter would be ideal for a patio area. It's also on wheels so if you decided to rehome it. You could do so with ease.
9. Recycled Bottle Watering Globes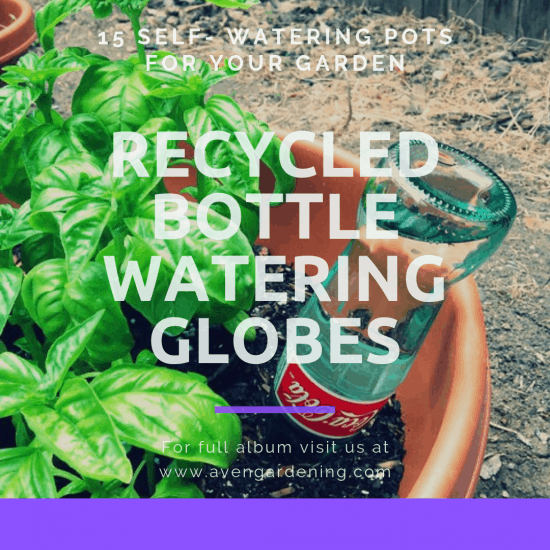 You could use a larger bottle, for example, a wine bottle, to make this planter – the larger the container, the more water for your plants while you're away. This planter requires you to place several small holes into the bottle, and once you've filled the container with water, put it firmly into the soil. The water will feed out of the small holes at a steady pace so your plants will not go thirsty!
 10. Self Watering Cage Planter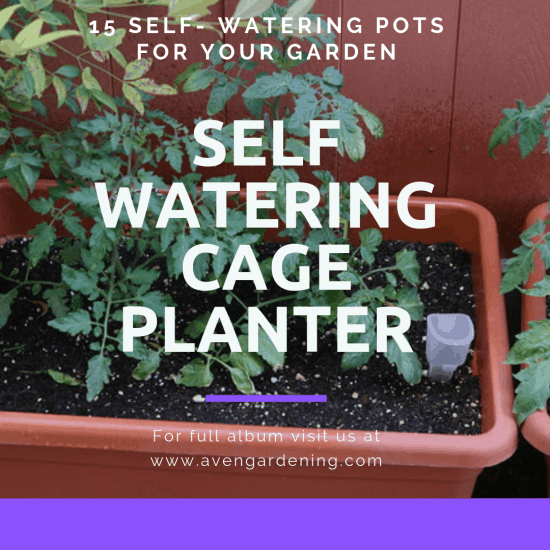 Individual plants, such as tomatoes and beans need a bit of support to help them stay upright as they grow – it can be challenging to find a self-watering planter that can provide this support, but this one is perfect and does the job.
11. Wooden Box Self Watering Planters
If you've had a clear-out recently and found any old scraps of wood from an abandoned project, then you have just what you need to make this planter. The use of the wood adds a rustic feel, and they look lovely on a patio or decking.
12. Self Watering Bucket and Styrofoam Cup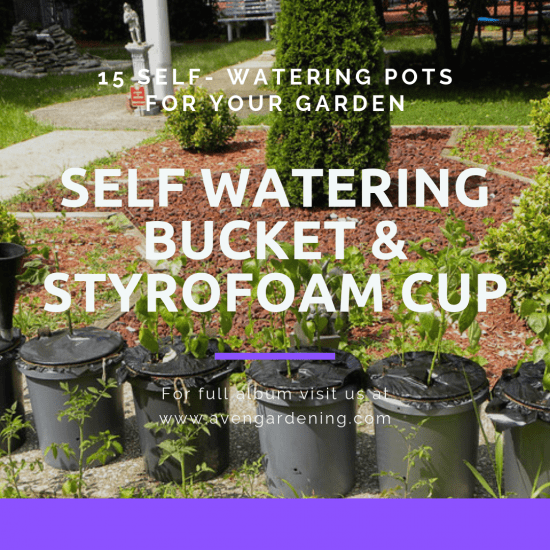 You've already learned to hang onto your used bottles, now learn to utilize unused plastic buckets! Two plastic buckets and a styrofoam cup can make a cheap and efficient self-watering pot and can be much fun to make!
 13. Downspout Planter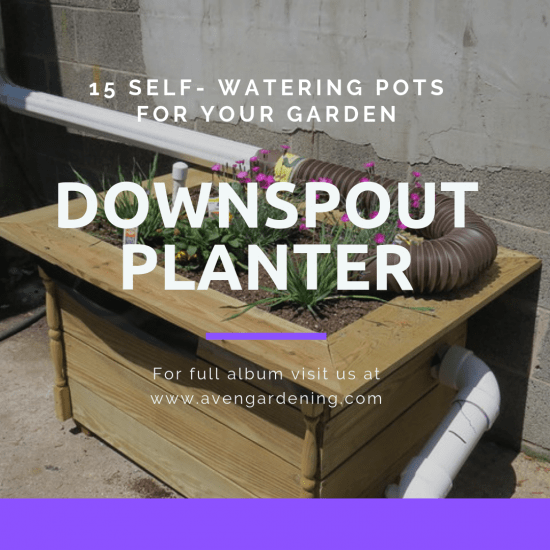 Use rainwater and your guttering system to nourish your plants! Place your planters around the downspouts of your guttering and create a self-watering plant pot.
 14. Round Self-Watering Planter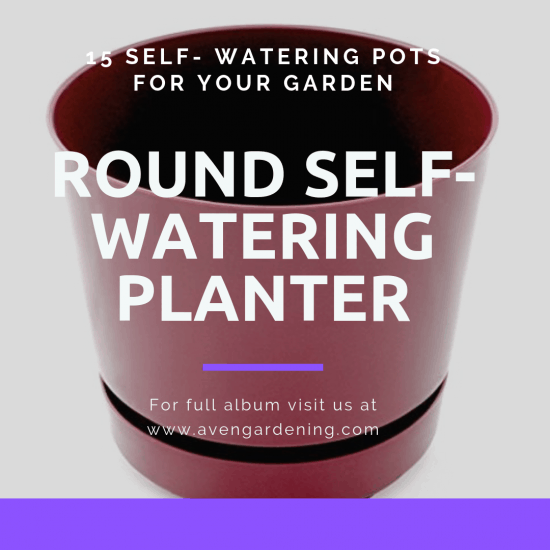 A perfect planter for growing – it is rimmed with a full lip around the top which allows it to be picked up and transported easily. You can also tie a string around the diameter of the planter and display it on a hook to create your make-shift hanging basket.
15. Patio Planter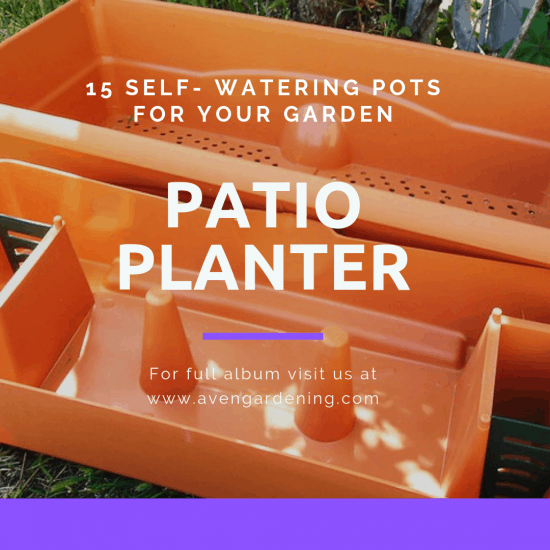 This self-watering pot is exactly what you'd need to add a bit of character to your kitchen window. It drains easily, so you needn't worry about waterlogging or any damage to your plant.