A frangipani tree is among the few plants that provide a full canopy with colorful flowers when planted at the gateway of an Island resort. The feeling it causes is quite evoking. With their unmistakable fragrance and gorgeous blossoms, the Frangipani trees are ideal for the gardens.
You can entertain yourself under its shade or sit, and admire its flowers as you take in the irresistible scent.
Frangipani trees, also known as Plumeria trees, consist of green foliage with colorful flowers which usually bloom when warm temperatures kick in. The flowers of Frangipani trees are available in various colors which include red, yellow, lavender, white, and pink.
When unpruned, these trees can reach heights of around 40 feet. They can be pruned to maintain them as small shrubs. It is easy to grow Frangipani trees in your garden, as long as you provide the required light, moisture, heat, and fertilization.
Frangipani trees perform best in the tropics and sub-tropics, as their origin is the tropics. If they are, however, protected from frost and cold winds, they can grow correctly, albeit slower, in much colder regions. For those in cooler areas, you need to select a spot that is facing north, as it will create a suitable microclimate that is warm.
When provided with excellent drainage, these trees can tolerate a wide range of soil types. Ensure to avoid wet-soil locations across the colder months. Frangipani branches are quite brittle, so it is important also to avoid windy spots.
Important Things to Note:
Frangipani trees are suitable to any garden style, and can easily cast a hot spell over the garden.
When mature, Frangipani trees can be 5metres wide and reach heights of 6metres.
To assist your house with shade during summer, ensure to plant the Frangipanis on your house's western side.
Where Should Frangipani Trees be Planted?
Most importantly, Frangipanis thrive well in well-drained soils, although they can grow well in any soil. They also do well in all climates, except for the temperate climates that are frost prone. The best climate for these trees is an environment with a hot and dry environment.
The Frangipanis are fire and drought resistant. It needs to be protected from high winds, but they can cope with sea breezes. Though Frangipanis can tolerate frosts that are not heavy, cooler climates provide them the sunniest, warm spots in the garden. They can also be moved to a warm, protected area in autumn.
For your Frangipani to receive radiated heat, and also get protected from wind and frost, you can place it on a concrete path alongside a brick wall. A hothouse could also be ideal to achieve this.
Frangipanis are well adapted to grow in containers. They are easily kept under control as they respond positively to pruning. All you have to do is to choose a big pot with a diameter of around 40 cm and huge volume.
In case the tree becomes pot-bound over time, you can lift it out, prune back the roots, and re-pot it into a fresh pot mix.
Frangipani trees need to occasionally fed with a soluble fertilizer. It would be best if you also kept in mind that plants that are potted needs to be watered more than those planted in the ground. They need moderate watering in summer, especially when they are becoming established when young.
Trees that are old and established can easily survive on natural rainfall. When the trees are bare during winter, you can let nature handle the watering. Frangipani may fail to develop when its root system is at the same time over wet and cold.
Why Should You Grow Frangipani (Plumeria) From Seeds?
There are more than 300 different varieties of Frangipani, growing the plant from seeds will assist you in getting new Plumeria varieties.
Where are Frangipani Seeds Purchased?
You can google Frangipani or Plumeria seeds online. Several websites are selling them. In case you want the variety with dark red-black flower, try amazon.com.
What is The Process of Growing Frangipani from Seeds?
1. Germinating the Seeds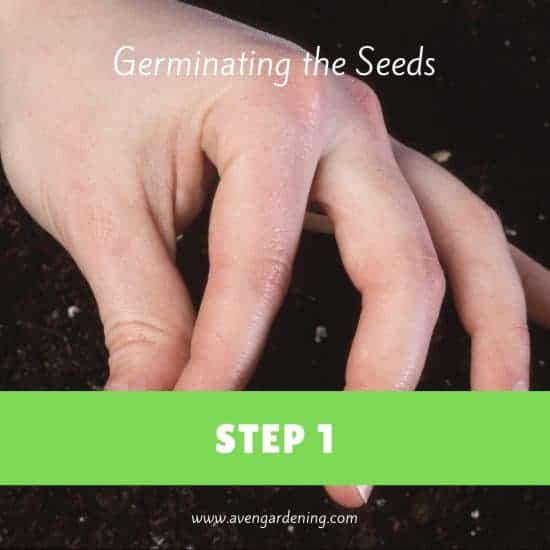 After acquiring the seeds, plump them up with moisture to fasten the germination process. You can do this by placing the seeds inside tissue papers with moisture, and give it 24 hours in a warmed up environment. When the thicker part of the seed swells, it is ready to sow.
2. Preparing the Potting Mix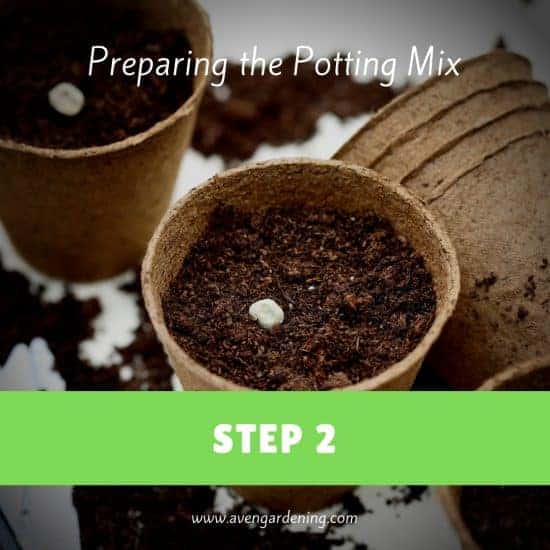 You can either buy a ready-made potting mix or prepare your own. In case you buy, use the "Baba brand seedling Package." You can also cut off two-thirds of empty mineral bottles and use the one-third from the bottom after making holes at the bottom.
3. Transplanting Swollen Frangipani Seeds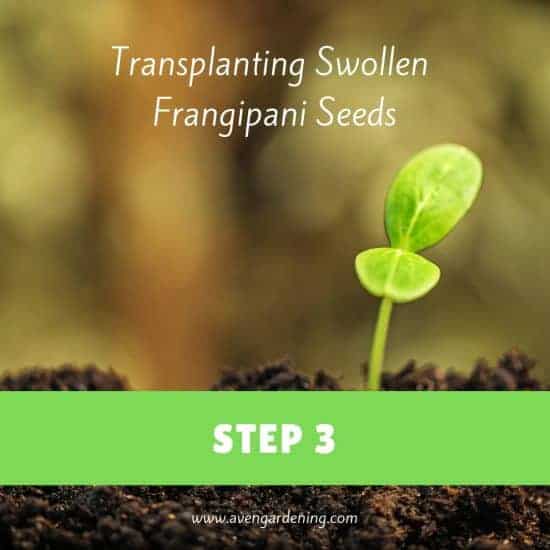 Moisten the potting mix and make a small hole. Gently push the seed about 5mm into the mix, ensuring the swollen end seed wing is at the top and the swollen end at the bottom.
4. Germination of Plumeria Seed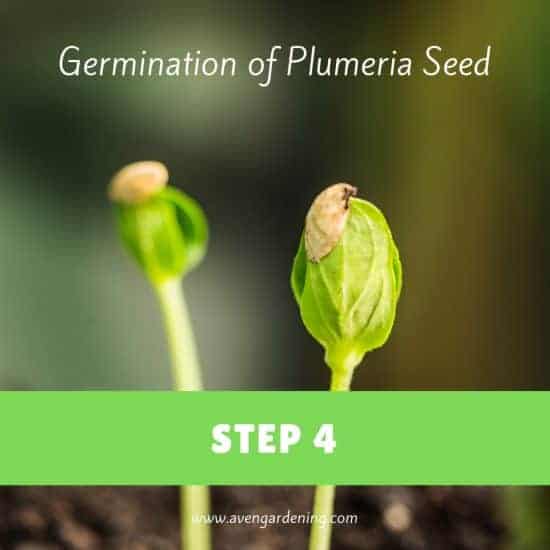 For a seed to germinate, it may take from 7 days – to 1 month depending on its freshness. If you detect any sign of molds during the process of germination, treat it immediately using a fungicide.
5. Transplanting the Seedlings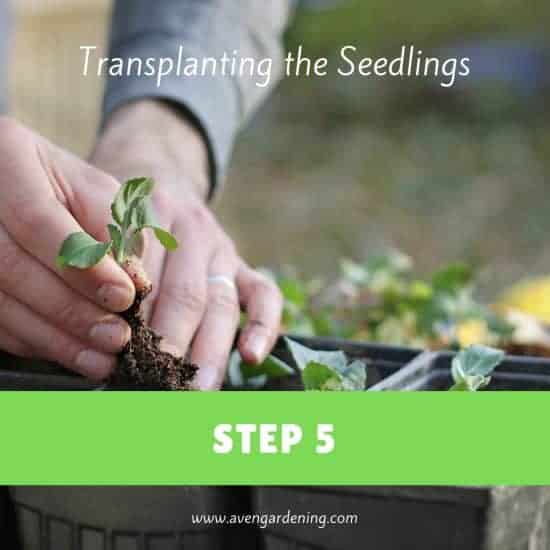 After the seedling becomes more than 3 inches tall, and there is a new set of leaves, transplant it to a bigger pot.
Using cuttings to Grow Frangipani
Frangipanis response to pruning is very positive. There are different approaches to pruning that can be used to form a dense and compact tree with no lower branches, but with a long trunk. You, however, need to note that frangipani flowers only grow at the end of the branches, which has to be two years before blooming.
The best season for pruning is early spring or late winter. To produce a standard specimen that is densely branched, prune the branches back to the main trunk to avoid further branching.
Procedure for Growing Plumeria Cuttings
Get a 15-inch cutting from a healthy Plumeria plant of your choice. Remove the leaves and allow a few days for hardening of the cut ends to prevent infections and enhance root growth. After hardening, dip the cutting into a rooting hormone. Finally, plant it into a favorite potting mixture and place it in a shaded area.
Tips and Warnings
While leafless, avoid watering your Frangipani tree.
Frangipani cuttings should just be watered in a fortnight.
Use 10:30:10 Fertilizer on Plumeria plant after every 3-4 months and spread it around 2 feet beyond the foliage. For every 1 inch of trunk diameter, treat with 1 lb fertilizer.
In case you live in a place that temperatures could go below freezing point, plant Plumeria plant in a pot so that you can carry it during cold weather.
The roots of Plumeria plant should not be disturbed, as they quickly get damaged.
You will need to stake larger plants because before they establish, they will be very heavy.
That's all you need to know on how to grow and take care of the frangipani tree! Feel free to share and comment below if you have additional tips.